Last Updated on October 22, 2020 by
The scent you wear says a lot about you and directly impacts your confidence and efficiency. Nothing beats the feeling of smelling good. A great fragrance boosts your mood and makes you more attractive to others. perfumery experts also say that fragrances are a great way to make moments more memorable. For those special occasions such as your wedding, go for a unique fragrance that will refresh your memory every time you smell that scent.
Designers are always working round the clock to ensure there are varieties of fragrances in the market today. While this is a good thing, choosing the Perfume that suits your personality and preference can get confusing. You need to understand the basic notes and components and how perfumes are classified and named. The process of understanding everything about Perfume is not fun when all you want is to smell good. We made work easier for you by researching the best perfumes for men that smell good and last long. Read this guide to know how to choose a perfume, the top seven men's Perfume in 2020, and FAQs on men's Perfume.
Top 7 Perfumes for Men In 2020 (Best Picks)
In a hurry? Check the bestseller top Perfumes for Men from Amazon. Just check the product link, the details and price.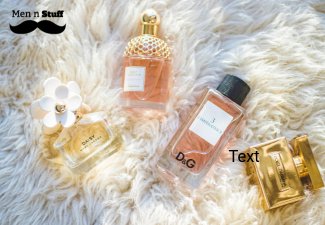 7 Best Perfumes for Men That Last Long
For that signature scent that will leave heads turning, you need a classic perfume that not only smells good but also lasts long. We went through thousands of perfumes made from different components to find you top manly scents that will last for days. Here's what we found:
1. Nautica Voyage by Nautica For Men
Nautica is famous and outstanding for creating fragrances that bring memories of the sea and sailing, and the voyage is another success. Customer reviews say it smells like you are at a seaside resort eating melon salad. The designer of this Perfume promises that every day will be an adventure with this scent. This fragrance features an invigorating blend of fresh-cut apple, water lotus, and cedarwood. crafted to exude fearlessness and self-confidence and is ideal for casual occasions. Nautica Voyage is the best Perfume if you want a long-lasting masculine fragrance that will make people attracted to you.  It smells fresh, vibrant, sporty, and very summery and gives you great value for your money.
Key features:
Has a long-lasting masculine fragrance
The notes are a blend of apple, cedarwood, musk, amber, waterlotus, greenleaf and mimosa
Recommended for casual wear
Exudes self-confidence and fearlessness
Has a fresh, vibrant scent that draws attraction to you.
Guarantees value for money
Specifications:
Brand: Nautica
Character: fruit-forward scent
Top note: green leaf, apple, lotus
Heart note: water lotus
Base note: cedarwood, marine notes, amber, musk
Weight: 3.4 ounces
2. RawChemistry Pheromone Cologne
this premier luxury cologne is masculine, subtle, and defines the modern man. It has a fragrance that leaves an aura of exclusivity and class to attract people to you. While other qualities affect how you interact and attract people, this scent gives them a boost. Raw chemistry has a long-lasting effect on Italian wood notes. It is classy and suitable for business and executive functions and still perfect for a night out. This perfume scent is also said to attract women, although that is not proven scientifically.
Key features:
Made with a patented blend of scents and oils to entice and attract attention
Natural Cologne that is free from alcohol, silicone, PBA's or plastics
Ideal for sensitive skin
Has a high-end luxury and executive packaging
Recommended for official functions as well as casual and nightwear
Has an award-winning, masculine scent
Specifications:
Brand: raw chemistry
Size: 1 ounce
3. Versace Eros Eau de Toilette Spray for Men
Versace Eros is the fragrance that interprets the sublime masculinity through a luminous aura with intense, vibrant, and glowing freshness. Eros fragrance is obtained from the combination of mint leaves, Italian lemon zest, and green apple. It has an addictive sensuality delivered by Oriental, intriguing, and enveloping notes like Tonka Beans, Amber, Geranium Flower, and Vanilla. It has an outstanding impression that is symbolized by woods such as Cedarwood,Vetyver, and Oak Moss, which provide intensity to the fragrance. The scent's design is light and not overpowering even when worn in a confined space. The scent is popular for being long-lasting and gives equal attention to the top, middle and base notes. If you are looking for a clean scent that makes you feel as if you just came from a walk in the park, then this is the scent for you. With this Perfume, compliments will keep flowing your way.
Key features:
Has a masculine scent
Gives you a vibrant and glowing freshness
light scent that isn't overpowering
enhances your attraction
specifications:
brand: Versace
weight: 3.4 ounces
4. Million by Paco Rabanne
this perfume has a great scent that is smooth when settled. Being more suitable for a casual or night occasion like going clubbing or a wedding.one million perfume also ideal for a date since it makes you stand out and linger in the mind of your date for long. the scent of the perfume lasts long, and just two sprays can last a whole day. It has notes of Mint, Grapefruit, Rose, Patchouli, Amber, Cinnamon, White woods, Blond Leather, Blood Orange, and Spice. It is masculine and subtle and will draw attention to you in a good way. This Perfume is popular with the youth because of a vibrant sweet, spicy, and flowery fragrance. this perfume is also quite affordable for its size and can last more than a year with daily use.
Key features:
Has warm autumn scents
Has a spicy fragrance
Perfect for casual occasions
Quite affordable
lasts long since a little goes a long way
Ideal for the vibrant youth
Specifications:
Brand: Paco Rabanne
Top notes: grapefruit, mandarin, and peppermint
Heart notes:Amber, Cinnamon, White Woods
Base notes: Blond Leather, Blood Orange, and Spice
5. Acqua Di Gio By Giorgio Armani
if you are looking for a pure and exotic men's Perfume that will last long, then this is your best bet. The scent is refined, elegant, and classic, just as the perfect men's Perfume should be. The Giorgio Armani's men's fragrance is an ideal and timeless reference to the epitome of the Armani style.
 This Perfume stands out because of its sea-inspired marine freshness and crisp aquatic scent. It is sensual and long-lasting, thus giving you value for money. This perfume is an excellent choice for an everyday perfume, mainly if your work involves meeting a lot of people. This fragrance is a favorite among many, regardless of where you go. It is the timeless crowd-pleaser that will last you as long as you can imagine.
Key features:
Has a mythical, fresh and aquatic, hyacinth fragrance
Has a natural and authentic scent that lasts for days
Gives you great value for your money
Highly recommended for daytime or evening casual wear
Specifications:
Brand: Giorgio Armani
Top note:Orange, Lime
Heart note:Mandarin Orange, Jasmine, Bergamot
Base note:Lemon, Neroli
Size: 3.4 ounces
6. David Beckham Instinct
are you looking for a masculine fragrance that leaves pleasant whiffs all day? Then this is the perfect Perfume for you. Be sure to get lots of compliments while you wear it. Instinct perfume excellently combines citrus and woody notes to bring out a gentleman scent. It has a Nice vetiver scent that makes for an expensive smelling perfume.
David Beckham's instinct perfume can be worn for formal and casual occasions due to its subtle but sweet fragrance. This perfume is quite affordable for its size and characteristics. The designer seems to have figured out the perfect art of perfumery, making this Perfume a popular selection among men.
Key features:
Has a classic Vetiver fragrance
Lasts long with just a few sprays
Perfect for daily wear
Gives you great value for money
Specifications:
Brand: David Beckham
Top note: Italian bergamot, orange, mandarin
Heart note: star anise, cardamom, red pimento
Base note: Haitian vetiver, patchouli, white amber
Size: 2.5 ounces
7. Armaf Club De Nuit Intense Man
for the gentleman that loves a classic, long-lasting and affordable Perfume, this is his best bet. It smells like Aventus, but you get this for a better price. When wearing this Perfume, people will assume you are rich. It makes people especially ladies more attracted to you because of its amazing fragrance. Armaf comes in an elegant bottle that makes for a great Christmas gift or even a birthday gift. It has a woody and spicy fragrance that lasts up to six hours. You can't go wrong with this Perfume that is versatile and works all year round. When applying this Perfume, a little will go a long way because of the strength of the scent. Always use about an hour before stepping out for the citrusy scent that could be overpowering, to fade away.
Key features:
Has a fresh and delectable nature due to its pineapple and woody notes
Has a crowd-pleasing fragrance that makes you outstanding
Long-lasting and has fantastic silage
Highly versatile and can be worn all year round
Office-friendly fragrance but can be worn even to casual functions
Famous for being the affordable version of the luxury perfumeCreed Aventus
Specification:
Brand:Armaf
Top note:Bergamot, Lemon,Pineapple, Black Currant
Heart note:Birch,Jasmine, Rose
Base note:Vanilla, Ambergris, Patchouli
Size: 3.6 ounces
Factors to Consider When Choosing Perfume
• The strength of the scent
The strength of a perfume is based on the concentration, intensity, and longevity of the aromatic compounds, or perfume oils, used.  The more the aromatic compounds a perfume has, the longer its scent will last. There are specific terms used to describe a fragrance's strength and the most common are:
Parfum or Perfume extract which contains 20- 40% aromatic compounds
Eau de parfum (EDP) which contains 10-20 % aromatic compounds and is usually sold and referred to as Perfume
Eau de toilette (EDT) which contains 5-15% and is the staple for majority masculine perfumes
There is also an Eau de cologne category which was somehow phased out and the word cologne was adapted to English to mean any scent that a man wears regardless of its concentration
For a signature scent, you can go for an EDP which lasts for weeks and is pricier or settle for EDT, which has a great sensation that lasts for days at a more affordable price. Asthmatic people are advised to stay away from these categories and go for mists and body splashes instead.
As we mentioned earlier, your Perfume is a way of expressing your personality. Choose a scent that represents who you are and fits in well into your lifestyle. If you consider yourself an alpha male who is ambitious and loves being in charge, you will love citrus-based fragrances. If you are sensitive to the needs of others and introspective, or you weigh all options and are considerate before making a choice, then clean scents are the way to go. If you are an outgoing and jovial person who loves socializing, the fruity and sweet scents are for you. When choosing Perfume, just make sure the smell helps in expressing yourself. Also, your daily activities will determine the type of fragrance you wear. For example, a doctor has to be considerate of his patients and keep his perfume moderate
When choosing the Perfume to wear, always consider the occasion and mood of where you are going. You don't want to wear an overpowering scent that draws attention to you when attending a business meeting or funeral. Let the occasion guide you on the right Perfume to wear. Whether you are going to the gym or a romantic dinner, to the office, or even to a party, wearing the right Perfume contributes to the right atmosphere.
A budget is essential when choosing the Perfume to buy. Perfumes vary in price, starting from affordable ones to luxurious and royal ones that are quite expensive. The most expensive men's Perfume in the world is Clive Christian No.1 Pure Perfume that dates back to the 19th century and costs about $2400 currently. You, therefore, need to know how much you are willing to spend on Perfume before you venture into the search for one. Having a budget will save you time and also help you bargain for a good deal that is within your ability.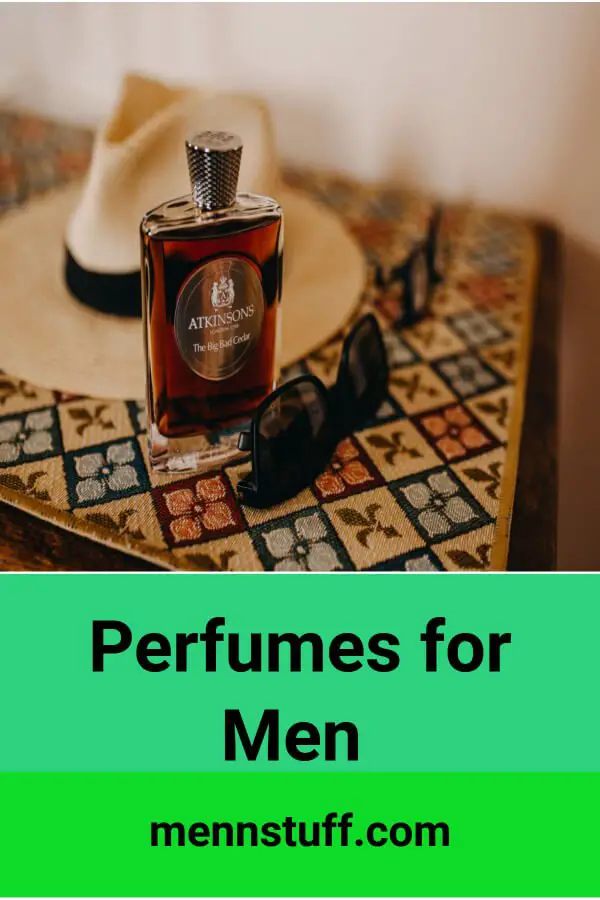 How & Where to Apply Fragrance
Frequently Asked Questions on Best Perfumes for Men
Q. How do I apply Perfume for it to last long?
Applying Perfume the right way is a skill that most men desire, and is quite easy to master. If you want your fragrance to last the whole day, hold the Perfume at least 5 inches from your body. Spray the perfume on your pulse points and let it dry without rubbing. Your pulse points are those places where the blood vessels are close to the skin,e.g., collar bone, knees, wrist, and neckline.These points produce extra heat that makes the fragrance rise whenever blood is pumped, making it felt. Always avoid overdoing your Perfume since doing that makes it less attractive.
Q. Can I apply Perfume on my hair?
Applying Perfume directly on your hair is not recommended since it contains alcohol that is harmful to your hair. An excellent tip to make your hair smell nice is to spritz your hairbrush with some perfume then brush your hair for a light scent. Doing this ensures that every time you run your fingers through your hair, the smell is released. You can also consider getting a hair spray that is not only safe for your hair but also smells nice.
Q. How can I remove excess Perfume on my skin?
The surest way to remove excess Perfume is to shower, but you don't always have that time. A quick way to remove Perfume after you accidentally apply too much is to use wet wipes to wipe it off your skin. Using a hand sanitizer and wiping it off also does magic. However, if you apply too much Perfume on your hair or clothes, the only way out is to wash it off.
Q. Can I wear different perfumes together?
Yes, you can, but it is not recommended. Different perfumes combine differently, and some end up smelling bad. Before mixing Perfume on your body, try it on a piece of paper to know if you like the scent after spraying it on the paper, test the scent for some time to know if you love the top, middle and base notes of your new fragrance. If you like how they combine, then you can wear them together.
Q. Do perfumes expire?
Yes, if Perfume is improperly stored in the presence of light, heat, and oxygen, the fragrance compounds degrade. To preserve your Perfume, you should store it in an airtight bottle away from direct sunlight and also keep it away from heat. Well,preservedPerfume can last for years, but you should check on the manufacturer's instruction for the expiry date.
Q. What is perfume sillage?
'Sillage' is the French word for the perfume trail left in the air when someone leaves the room.It is the scent that lingers when the person is long gone and leaves people wondering who that was. It is pronounced as"see-Yahzh"), and, mostly, it means that your signature scent will always announce your presence when you are around.When choosing a perfume, it is essential to consider how strong the sillage is and how long perfume lasts. A perfume that is too strong and doesn't fade away long after you are gone can be a nuisance to others. You also have to ensure that the perfume's after taste isn't so different from its fragrance. Some cheap perfumes have a sillage that smells like cheap alcohol, and you should avoid such perfumes.
Final Word
Your scent is your signature and a representation of who you are. The way you smell helps people remember you every time they feel that scent. A good perfume also boosts your mood and increases your confidence level. When buying a perfume, always make sure that its fragrance appeals to you and won't be uncomfortable for others.
Buying Perfume can get confusing due to the many varietiesin the market. You need to know the best designers, the best concentration level, and also the best prices for Perfume. You also need to test the perfume scent and see whether it appeals to you. You also need to find out and if they react to your skin. This process needs time and money and can be exhausting. That is why reviews for Perfume exist to make it easier for you to narrow down your options. After narrowing down your options, you still need to consider a few factors to settle on the ideal Perfume.
The Perfume you end up choosing will be determined by the occasion on which you will wear it, your budget, and also your personality. After finding a perfume whose review you like, you need to consider how well it fits into your daily life. A strong scent is not ideal in the office or a business setting, but is best for a date or vacation. Your Perfume should also go well with your personality. If you are an introvert, you might prefer a subtle perfume, while extroverts might prefer an outstanding scent. Since perfumes vary in price, you need to establish how much you are willing to spend on perfume and this will help narrow down on your choices.
Finding the right scent should be easy for you after reading this guide, we hope you find a scent that suits your lifestyle and expresses your personality. May you enjoy your new mood-lifting scent that will last for days courtesy of reading this guide.
Last update on 2023-06-03 / Affiliate links / Images from Amazon Product Advertising API