Last Updated on September 25, 2023 by Reiner Chase
Many guys appreciate perfume on others, as it can enhance attractiveness and boost confidence. A survey of men found that 63% of them enjoy the smell of perfume on women. However, men have different preferences when it comes to scent, so it is important to choose a perfume that you like and that you think he will appreciate.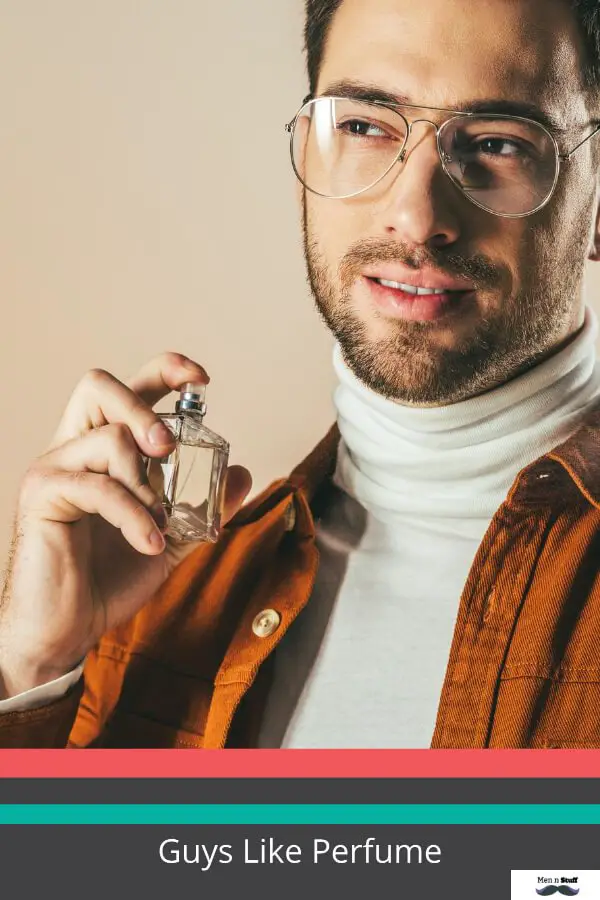 What Perfume Do Men Love On Women?
Perfume has a unique way of sparking attraction and stirring emotions. Some scents specifically stand out as favorites among men and are worn by women. Let's take a look at these standout perfumes that often catch the noses and hearts of men.
Chanel No 5
Recognized worldwide for its timeless elegance, Chanel No. 5 is an enduring classic. Its rich notes of May Rose and Jasmine make it a captivating scent that men adore on women.
Dolce & Gabbana Light Blue
This Fragrance is popular for its incredible, fresh scents, blending apple, cedar, bellflower, and Sicilian lemon. It continues to leave a lingering impact on men when they perceive it on women.
Marc Jacobs Daisy
Daisy is a delightfully feminine, light, and fresh scent. It's a playful blend of strawberry, violet leaves, jasmine, and vanilla, which men often appreciate in women.
Tom Ford Black Orchid
This alluring, potent mix of black orchid, spices, and dark chocolate is impossible for men to ignore. Women who prefer a strong perfume might consider this one.
Lancôme La Vie est Belle
This enchanting scent carries hints of iris, jasmine, and orange blossom. Lancôme La Vie est Belle is sophisticated and upbeat, a scent loved by men on women.
Giorgio Armani Si
Si's intoxicating blend of blackcurrant, blond wood, and freesia stands out in a crowd. Men love its distinctive, gently captivating allure on women.
Viktor & Rolf Flowerbomb
This perfume explodes with floral notes like jasmine, freesia, and rose, warmed by patchouli and vanilla. Men love its sensual, full-bodied scent on women.
Versace Bright Crystal
Versace Bright Crystal, a fresh, vibrant scent that blends yuzu, pomegranate, and peony, is a sure crowd-pleaser. This scent is a favorite among men because of its subtle yet inviting scent.
| No | Perfume Name | Notable Scent Notes |
| --- | --- | --- |
| 1 | Chanel No 5 | May Rose, Jasmine |
| 2 | D&G Light Blue | Apple, Cedar, Bellflower, Sicilian Lemon |
| 3 | Marc Jacobs Daisy | Strawberry, Violet Leaves, Jasmine, Vanilla |
| 4 | Tom Ford Black Orchid | Black Orchid, Spices, Dark Chocolate |
| 5 | Lancôme La Vie est Belle | Iris, Jasmine, Orange Blossom |
| 6 | Giorgio Armani Si | Blackcurrant, Blond Wood, Freesia |
| 7 | Viktor & Rolf Flowerbomb | Jasmine, Freesia, Rose, Patchouli, Vanilla |
| 8 | Versace Bright Crystal | Yuzu, Pomegranate, Peony |
Choosing a perfume is deeply personal, but knowing which scents men really admire on women can help you make a decision. Remember, the best perfume for you is one that makes you feel confident and beautiful.
How Usage Of Perfume By Men Related To Girls
Girl's essential factor in attracting boys is the aroma of perfume. Boys always love perfume on girls. Every beautiful girl is wearing a sensuous perfume that attracts the boy's senses.
Boys love a good smell, and there can be no good smell from the body of girls. Some girls have smells so good, and some girls have good perfumes both of them enchant the boys. It is always a great idea to have an aromatic bedroom that works for most of the guys.
If you do not know, then you should know how perfume can attract a person to you. Girls, you should know how boys make a fair comparison like she is as beautiful as a wild rose. Roses have a great smell, and it attracts everyone, but a beautiful girl can't be compared to a flower without a fragrant smell.
Many boys call their girlfriends with the name of flower-like: "jasmine" because girls used to smell jasmine or something just as exotic. She used to deny using any perfume and attributed the smell to the scented soap she was using.
Five Scents Which Can Turn On Guys
The Vanilla Scent: It has been believed for a long time that vanilla's smell is highly effective. As early as the 1700s, physicians recommended it to male patients to ensure potency.
Some powdery vanilla scents are very classic or attractive. This classic fragrance starts fresh and light, with lemon and bergamot, and reveals itself to be sensual and soft, with base notes of vanilla and incense.
Whenever you put this smell of perfume on your body, you get the fun of whispering "SHALIMAR" dramatically to yourself.
The Doughnut And Black Licorice Scent: This interesting combination increased enthusiasm in more than 30 percent of men by the Smell and Taste Treatment and Research Foundation. They said the inclusion of black licorice is deeply problematic. 
Not sure you want to douse yourself in licorice? Lather up with the licorice bath and shower gel, or add a few drops of Angel Food bath oil to your next bubble bath. It will feel very energetic.
The Scent Of Pumpkin Pie: Every month, 40 percent of men are attracted to the smell of pumpkin pie. According to the study the men have reacted to the vanilla and cinnamon in the pumpkin pie and claimed that they have erotic qualities.
This pumpkin pic combines many things with it, like cinnamon with apple, cranberry, and clove, for a subtle, light, and exciting scent.
The Scent Of Orange: The citrus smell produced an enthusiastic reaction increased every month, by almost 20 percent of men, and it makes sense. Oranges meet the thoughts of sun, sweetness, and of squeezing the ripe orange. Everyone loves an orange scent. 
The Hugo boss will give you a mesmerizing effect; on top of its essence, the sweet apple and soft floral combine to put forward orange blossom. 
It combines with sandalwood, olive wood, and creamy vanilla, representing the favorite male essence.
The Scent Of Chocolate: Chocolates always remain at the top for any woman. Among all kinds, hot chocolate is just only special love before anything else. Then why not try to have this great essence with us all the time? Adding vanilla and orange fragrance with chocolate hit everyone so profoundly. 
Different Best Perfumes For Guys
Perfume is a particular part of our everyday life. Without it, neither our grooming but also our skincare routine is not complete. Apart from this, good quality perfumes not only give us confidence but also give us a good feel. So always place some perfumes of good quality in your skin grooming kit.
The smell in most perfumes has a floral feel. But the perfumes are mainly made up of flowers. Sometimes, the perfume is reduced until the perfume is formed, which is used to complete Indole. Indole is an aromatic organic obtained from coal wire, which is used in making perfumes. The bitumen is filtered and purified, which later gives a camphor-like smell.
Let's Have A Look At Different Perfumes And Its Starting Price:
| | |
| --- | --- |
| Perfume Name | Price |
| Diorissimo | $90 |
| Chanel No. 5 | $130 |
| Jean Patou Joy | $190 |
| Guerlain Apres L'ondee | $102 |
| Fracas | $275 |
| Guerlain Shalimar | $97 |
| Chanel Cuir de Russie | $160 |
| Chanel No. 19 | $115 |
| Guerlain Mitsouko | $118 |
FAQ:
1. Which Perfume Has The All-Time Best Essence?
Chanel N°5, without any doubt, contains the aroma of an all-time favorite choice for women. The scent of Rose, Jasmin accompanies the aroma, and to deepen the sense, they go the extra mile by putting vanilla too.
2. Does Perfume Harm The Skin And Cause Any Dermal Issues Later?
Buying any local and not-so-premium perfume can put you or your soft, beautiful, and lovely skin in danger. Many cheap companies use different kinds of chemicals in their perfumes which are harmful to the body. 
3. Is It Better To Spray Perfume On Skin Or Clothes?
Yes, you can spray perfume on your skin and clothes and enjoy the pleasing scent.
References:
https://www.perfume.com/blog/what-perfume-do-men-love-the-most-on-women/
https://www.feelingsexy.com.au/blog/what-perfume-do-men-love-on-women