Last Updated on May 28, 2021 by
Do you know your fashion style? There's a whole world of fashion online that might not be available in stores near you. It can be hard to find the perfect outfit when there are so many options and it seems like everyone is wearing different styles. But, with the help of an online stylist, finding your personal style doesn't have to be difficult!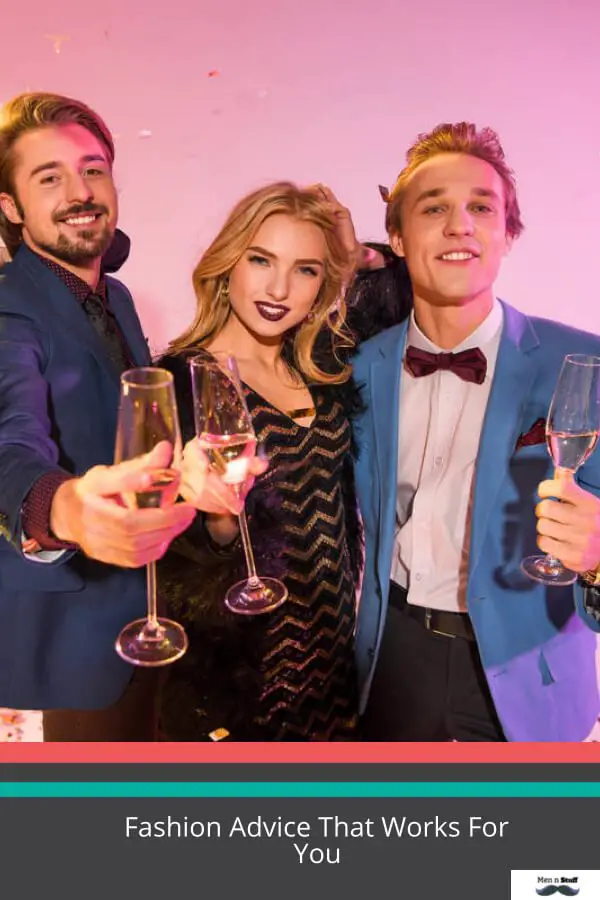 What's A Girl To Do If She Wants Some Personal Fashion Advice?
Your options are limited. If you're lucky, your grandmother or aunt might offer up the occasional pithy gem on how to dress—though we wouldn't recommend that as a reliable long-term solution! There are also books and magazines that can be helpful for style inspiration (just make sure they don't contain too many clothes over $500!). But these days, it seems like all of our best sources for fashion tips come from online communities. It's not only great because there is no shortage of content in this medium; but blogs and forums may help sort out any questions you have about particular styles, brands, designers, etc., without having to deal with the awkwardness of asking a total stranger.
Is there a personal stylist app?
No, but you can find a stylist on the website of your favorite retailer. Nordstrom's personal shopper service is an example. There are also online style quizzes that might be helpful in determining what type of fashion speaks to you most. Remember that there isn't just one way to dress for any occasion and everyone has their own unique sense of style!
A lot about finding your personal style seems intimidating at first glance, but it doesn't have to be complicated or time-consuming with these tips:
– First, figure out where your preferences lie so you know how to narrow down potential options and build off past experiences when buying new clothes
– Look outside mainstream media for inspiration from people who share similar interests as you
– Try to bring your personality into the clothes that you wear. The best way is through accessories, but be careful not to overdo it so as not to distract from other aspects of what's important about an outfit
– Experiment with different styles and colors until they suit your body type and needs for clothing better than others
– Be daring! If something feels like it's too much or doesn't fit in any category, experiment by pairing a whole bunch together in one outfit. And if at first its unsuccessful, try again because fashion takes work and practice. Style isn't always about following rules – just make sure everything looks good on you! Remember there are no hard fast rules when it comes to personal style – just be yourself
– Find out what suits your body type. Is it tall and slim? Then choose clothes that show off this trait, such as skinny jeans or a fitted dress. Do you have more of an athletic build with broad shoulders? A loose-fitting tee paired with tailored trousers will create the illusion of width to balance things out
– Your shape should determine how tight or wide your clothing is
– Learn about trends in fashion so that you don't buy something for no reason other than "it's trendy." Fashion changes all the time, but sometimes certain items are timeless and can still work years down the line! If purchasing new pieces every season becomes too pricey, then try updating classic wardrobe essentials instead by adding some accessories like a statement necklace or a new pair of shoes.
– Know your body type and how to dress for it
– Curvy? Try layers in different shapes and fabrics, such as adding an oversized cardigan over a fitted blouse with a high waist skirt
– Taller girls can find trouble when trying to wear shorter items like dresses that don't cover the knees. You might want to try out some floor-length skirts or maxi dresses which will give you more coverage while still being fashionable!
How do I find my personal fashion style?
If you're not sure how to find your personal fashion style, the best place to start might be by looking at what colors and shapes work for you. Do certain colors make your eyes pop or are they too harsh? Is there a particular shape that flatters your body type better than others?
– If you've been trying on different items in various clothes stores but haven't found anything that looks good yet, it could just mean that some of those things don't look so hot on you! It's okay if this is the case because finding out what doesn't suit us can really help narrow down our options when it comes time to shop – we'll know exactly where NOT to go shopping next time!
– Try going with a color that you don't usually wear just to see how it looks. Grab a top or skirt in your favorite store and try pairing it with something different, like jeans in an unusual color or pattern.
– Sometimes the best way to find out our personal style is by looking at what we're drawn to – clothing items that catch our eye right away can be good indicators of what types of styles work for us!
– One last tip: keep trying things on until you get sick of shopping! It might take some time but eventually, you'll settle into a style routine when you know where your tastes lie and which stores will have clothes that suit those preferences.
How much does it cost to get a personal stylist?
Finding your personal style can be a bit of an investment. How much does it cost to get one? Get ready for sticker shock: the going rate is between $200-500 per hour, and you might need more than just a couple of hours! Plus, if you're looking for someone who will provide their own wardrobe recommendations—because let's face it, there are some people out there with insane amounts of fashionable clothes they want to unload on unsuspecting shoppers like yourself—the price tag could go up even higher. And that doesn't include any extra fees should you take them up on their offer of styling services (whatever those entail).