Last Updated on September 3, 2023 by Reiner Chase
Gucci rarely has sales on its iconic products, as they prioritize exclusivity. However, you can find discounted Gucci items during seasonal sales at Gucci outlets, department stores, or through pre-owned luxury resellers, offering savings of up to 50%.
Does Gucci Ever Go On Sale?
The Italian luxury brand, Gucci, famous for its highly sought-after apparel and accessories, is often associated with exclusivity and rarity. This evokes a question in many potential consumers' minds – does Gucci ever go on sale? 
The answer is nuanced – while Gucci seldom offers price reductions, there are still some exceptions and ways consumers can potentially purchase Gucci products on sale.
1. Gucci Private Sales
On rare occasions, Gucci holds private sales specifically available to its VIP clients, a trend followed by other high-end luxury designers as well. This is typically reserved for their loyal customers or high-spending clients. It's certainly a unique experience, allowing such customers to purchase the items they desire at a reduced price.
2. Seasonal Sales at Department Stores
There's a slight possibility of finding Gucci products on sale during end of season sales at department stores like Bloomingdale's or Nordstrom. However, these sales are usually highly competitive due to the high demand for the brand's products.
3. Online Sales via Trusted Retailers
Sometimes, Gucci items can be found on sale via trusted online retailers such as Farfetch or Net-A-Porter. However, these sales are not frequent and are often subjected to very limited stock.
4. Outlet Stores
Gucci operates outlet stores where items from previous seasons are sold at discounted prices. However, keep in mind the collections available in outlet stores may not include the latest designs or items.
5. Duty-Free Shops
Duty-free shops in international airports occasionally offer discounts on Gucci products. For international travelers, this could be a golden opportunity to own a piece of luxury for less.
| Approach | Advantages | Disadvantages |
| --- | --- | --- |
| Private Sales | Exclusive, Lower price | Reserved for VIP clients only |
| Seasonal Sales at Department Stores | Accessible, May include a range of items | High competition, Limited stock |
| Online Sales via Trusted Retailers | Convenient, Global access | Rare, Limited stock |
| Outlet Stores | Variety of past season items, Discounted prices | Older collections, Not the latest designs |
| Duty-Free Shops | Tax-free, Potential discounts | Limited to international travelers, Limited stock |
In conclusion, while Gucci does not frequently host sales, savvy shoppers with a keen eye may be able to find discounted Gucci pieces through various channels. It's critical to ensure the authenticity of the products before making a purchase, especially when not purchasing directly from Gucci retail stores or website. Always remember, if a deal seems too good to be true, it probably is.
How To Get Discounts On Gucci
Gucci, on their website, states that they do not offer discounts. However, consumers can buy discounted Gucci gift cards via gift card exchange such as CardCash or Raise as it's the easiest way of scoring a discount. You can also pay for your Gucci items using your credit card to get reward points.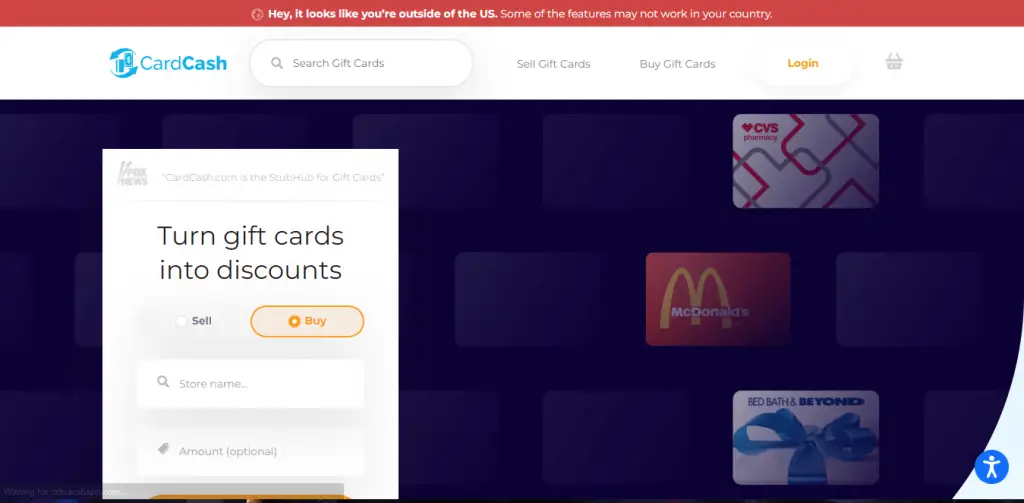 Gucci products are eclectic and contemporary. Therefore, they represent the pinnacle of Italian craftsmanship as they have top quality and attention to detail. Any Gucci product bought through an official Gucci retailer, store, or outlet is guaranteed to uphold the brand's value. Gucci guarantees the authenticity of each of their products bought on Gucci.com and in Gucci outlets.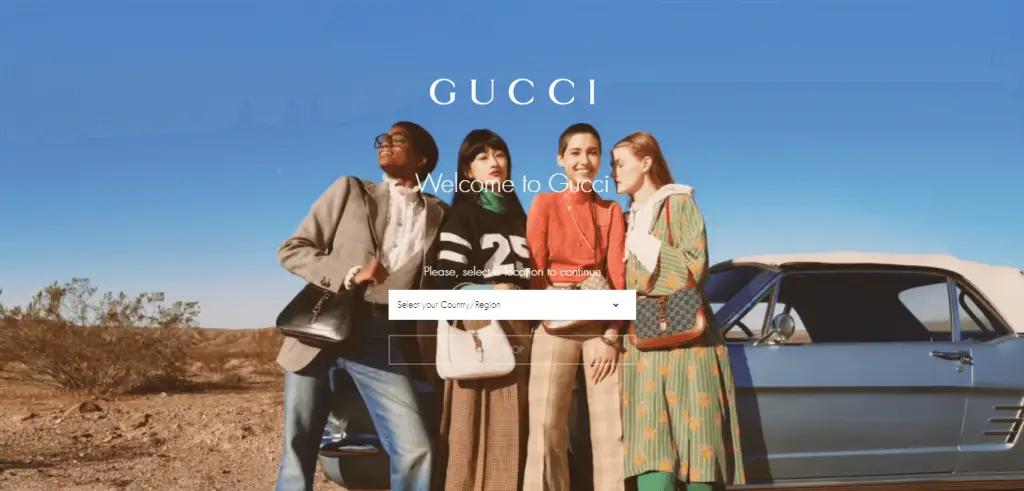 Counterfeit Gucci products such as on-sale bags, belts, or shoes may be replicas or imitations of authentic Gucci items. These counterfeits are aimed at misleading customers and are usually of low quality. They lack the attention to detail and the craftsmanship that characterizes genuine Gucci products. The counterfeit items are sometimes marked as heavily discounted.
Where To Find Gucci On Sale
As mentioned earlier, Gucci was popular for private sales twice every year. However, since 2016 these sales have disappeared, but Gucci consumers can still stock up on their favorite Gucci items from other retail shops as long as they know where to look. Many third-party retailers offer discounts on Gucci items when holding their events.
If you want Gucci products on sale, you should shop at designer department stores such as Nordstrom, Neiman Marcus, Barneys, or Saks Fifth Avenue. These luxury brand retailers also feature Gucci in their outlet stores. Hence, you should be on the lookout for sales at Nordstrom Rack, Last Call, Barneys Warehouse, and Saks Off 5th.
You can save a few dollars on Gucci products. Any cheap designer product is a good win, but it will depend on when you shop. Below are some retailers and the off-price counterparts that host sales that feature Gucci products and the discounts you should expect.
Nordstrom
In July, Nordstrom usually has a designer clearance sale where they take up around 70 percent off on products. Throughout the year, Nordstrom Rack also offers Gucci consumers heavy discounts that go as high as 67 percent off or 89 percent off. 
These discounts are a great way for Gucci consumers to buy luxury items at a much lower price. You will save some dollars and still get an authentic product if you take advantage of the sale.
Neiman Marcus
Neiman Marcus holds modest January sales and cuts an additional 30 percent off clearance. However, if you wait until June, you may save much more on Gucci products. All you have to do is check the luxury department store chain taking up to 55% off in the early days of the month. 
The department store chain should also give 25 percent off one sale product, 30 percent off two sale products, and 35 percent off three sale products later in June.
On the other hand, Last Call takes around 30 percent off during its sales, selling Gucci products. However, in July, the store should cut between 30 percent off and 50 percent off products. They should also offer an additional discount through a coupon code.
Barneys
Barneys also holds a sale featuring Gucci products around Father's Day in June. The store also holds sales during Black Friday or Cyber Week. The retailer will take up to 60 percent off on various items during this time. 
If you are shopping at Barneys Warehouse, you should check for sales around Father's Day, Independence Day, or Cyber Monday. The store usually has an extra 40% off and 60% off during these holidays.
Saks
You will not find as many sales as in other stores at Saks Fifth Avenue. Nonetheless, it would help if you were on the lookout for a Final Sale in July when the department store takes up to 70 percent off various Gucci items. During mid-May, you should watch Saks Off 5th as that's when they hold a sale, and you will get discounts of up to 75 percent off and sometimes 80 percent off on items in the store.
Other Retailers
You may also get Gucci products on sale from other Gucci retailers such as Yoox. Yoox holds an additional 20 percent off or, in some cases, 60 percent off sale items as the year starts. You can also look for half off during the Singles Day Sale held in November.
Another place you will get sales throughout the year is at Mr. Porter. They have sales and discounts after every six months. The best time to save on the retailer shop sales is every January, June, and December as there are 70 percent off, up to 80 percent off, and up to 50 percent off respectively on Gucci items.
3 Best Tips For Purchasing Gucci
Shop Smart
It is better to buy certain items during specific months. Whether you are shopping at Gucci outlets or other retailers, you should look for items on sale during different times of the year. For instance, you can check eyewear early in the year or late summer. If you want to shop for clothes and accessories, June and July will be the best times to buy.
Don't Delay Buying An Item if You Want It
Designer items are usually in high demand, especially if there is a discount on the offer. Therefore, if you need a particular item, you should grab it before it sells out. Waiting too long will make you miss out on the items you want to buy, especially during sales.
Create an Email Alert
If you love Gucci products, you should set up email alerts to get notifications if there is a deal for this designer brand. This way, you will get the perfect opportunity to choose the items you need.
Are Gucci Outlets Authentic?
Gucci outlets are stores that usually sell the older style of Gucci bags. This means that consumers can buy authentic Gucci bags at a discount at these outlet stores. You may wonder about the quality of the Gucci outlet bags. But it would be best if you didn't worry as these bags are high quality and some are specifically made for the outlets. 
This means that they are made from excess leather and fabric materials. To check whether Gucci is real, you should check the serial number tag on the leather patch attached at the top to the inside of the bag. The number should not be sewn on every side.
Best Ways To Save On Gucci Products
1. Get Familiar with Online Shopping Platforms
Online portals such as The Outnet, Net-a-Porter, and Neiman Marcus offer a wide range of Gucci products at discounted prices, especially during clearance sales. Compared to physical stores, these platforms potentially offer more savings.
2. Seasonal Sales
Gucci occasionally holds sales during distinct seasons such as the end of summer or post-Christmas. These seasonal sales are an opportunity to purchase Gucci products at reduced prices. Maintaining vigilance for these periods could result in significant savings.
3. Utilize the Gucci Outlet Store
Unlike the regular Gucci store, the Gucci outlet offers top-quality products at substantial discounts. The Gucci outlet may stock items from previous seasons, but the quality and elegance remain consistent.
4. Use Discount Codes and Coupons
Online platforms occasionally offer promotional codes, coupons, and discounts for Gucci products. Keep an eye on coupon websites and subscribe to newsletters from platforms selling Gucci items.
5. Choose Classic Pieces Over Trendy Ones
Trendy items generally have a higher cost. Therefore, opting for classic pieces can provide savings. Such pieces usually hold their value better and can even be resold if they aren't your style over time.
6. Purchase Pre-Owned Gucci Products
Platforms such as The RealReal, Vestiaire Collective, eBay, and Poshmark offer pre-loved Gucci items. This can result in significant savings, with the understanding that these items might have been used previously.
7. Duty-Free Shopping
If you are traveling internationally, shopping at duty-free shops can provide savings. These stores do not require customers to pay certain local and national taxes, leading to potentially reduced prices on Gucci goods.
8. Match Prices
Some retailers offer price matching if a product is found at a lower price from another retailer. Confirm if this service is available before purchasing.
References:
https://wear-next.com/sales/does-gucci-go-on-sale/
https://chicpursuit.com/does-gucci-go-on-sale/