Last Updated on September 18, 2023 by Reiner Chase
You can learn about fashion online by reading fashion blogs and magazines, watching fashion documentaries and videos, taking online fashion courses, and following fashion influencers on social media.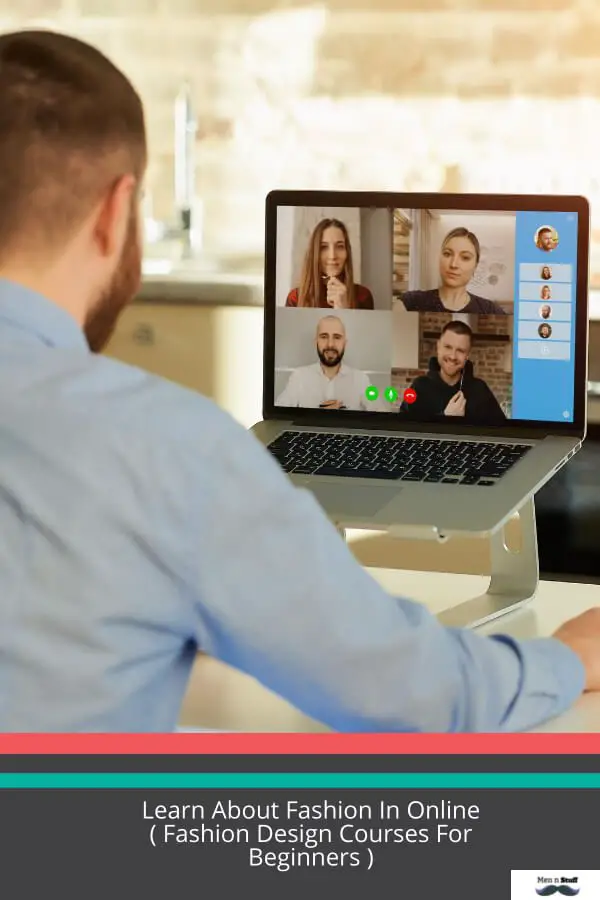 How Can I Learn Fashion Online?
1. Enroll in Online Fashion Courses
One of the best ways to learn fashion online is to enroll in reputable online fashion courses. Schools such as the London College of Fashion, Parsons School of Design, and the University of Fashion all offer specialized online courses covering a wide range of fashion-related topics from design to clothing production.
2. Utilize YouTube Tutorials
YouTube serves as a vast platform, providing hundreds of fashion tutorials from experts in the field. These tutorials cater to various skill levels and cover a multitude of topics, from the basics of fashion design to more advanced techniques and concepts.
3. Subscribe to Online Fashion Magazines
Online fashion magazines such as Vogue, Harper's Bazaar, and Elle provide not only valuable fashion news but also critical insights into the latest trends and strategies in the world of fashion. Subscribing to these platforms can enhance one's fashion knowledge and keep them updated.
4. Join Online Fashion Communities and Forums
Joining fashion-related forums and communities such as Fashionista and The Fashion Spot, provides an opportunity to engage in meaningful discussions about fashion, share ideas, and learn from experienced members.
5. Follow Prominent Fashion Blogs
Blogs such as The Sartorialist, Man Repeller, and Cupcakes and Cashmere offer in-depth content on style, fashion tips, and industry news. Following such blogs provides insights and inspiration from experienced fashion enthusiasts.
6. Take Advantage of Fashion Apps
There are numerous smartphone applications dedicated to fashion, such as Vogue Runway and Drest, which serve as learning tools. These apps showcase the latest in fashion trends, collections from different designers, and virtual styling capabilities.
7. Use Social Media Platforms
Platforms like Instagram and Pinterest are filled with fashion influencers, brands, and stylists sharing their work. By following these platforms, one can stay informed about current trends, understand different styles, and even learn about the history of fashion.
8. Engage in Online Fashion Workshops
Various organizations and colleges conduct online fashion workshops that offer intensive learning on specific fashion topics. These workshops are led by industry experts providing real-time sessions and interaction.
9. Take advantage of Free Online Resources
Websites like FutureLearn and Coursera offer free online courses and resources related to fashion. These resources provide self-paced learning opportunities on a variety of fashion subjects.
10. Participate in Webinars and Online Fashion Events
Participating in live webinars and attending online fashion events provides a great opportunity to have live interaction with industry personalities and gain firsthand insights into the fashion industry.
By leveraging these online resources, one can easily enhance their fashion knowledge and skills from the comfort of their home.
Top 10 Places to Learn Fashion Design Online
Coursera:

Offers courses from top universities and institutions.
"Fashion as Design" by The Museum of Modern Art is a popular choice.

Udemy:

Features a wide range of fashion design courses.
"Fashion Design: Start to Finish" is highly rated.

edX:

Provides courses from renowned universities.
The Parsons School of Design offers valuable fashion courses.

Skillshare:

Offers creative classes, including fashion design.
Accessible with a subscription, with courses by industry professionals.

LinkedIn Learning:

Provides video tutorials on fashion design and related skills.
Offers a free trial period.

Fashion Institute of Technology (FIT) Online Courses:

Offers various online programs and workshops.
FIT is a respected name in fashion education.

Central Saint Martins Short Courses (University of the Arts London):

Provides short online courses for fashion enthusiasts.
Known for its prestigious fashion programs.

Fashion Business Inc. (FBI) Online Courses:

Focuses on fashion business and entrepreneurship.
Offers a unique perspective on the industry.

Pattern Making Courses Online:

Specialized courses like those from eTelestia and the University of Fashion.
Ideal for those interested in pattern making.

Fashion Design Schools' Online Programs:

Explore schools like the Academy of Art University or SCAD.
Many top fashion schools offer online degrees.
How Can I Learn Fashion On My Own?
The first step is to choose a resource. This might be one of these: 
– Web sites and blogs devoted to your particular interests in fashion (e.g., how do I dress well for my body shape?)
– Blogs that provide reviews on all sorts of clothing and accessories (very helpful when shopping!) 
– A site or blog with lots of pictures of fashionable people; this type will help give "aesthetic" guidance as to what looks good 
– Sites that offer information like how clothes should fit properly, tips from famous style icons, and recommendations for specific pieces available at retailers near you. 
How Do I Start Fashion Designing?
It's not as hard as you might think to create your own clothing label. But there are some things to consider before you get started on the process: 
– Do I have design experience? 
– Am I knowledgeable about fabrics, colors, and how they work together in a look or outfit? 
– How much time do I want to invest during each stage of designing my line (planning ideas for the collection, sketching out designs for clothes)? What type of access will I need to materials like fabric that can't be found locally?) 
– Which part of the production cycle should come first when starting from scratch – research into what types of garments can best fit with my aesthetic vision; sourcing materials; doing sketches inboard to turn into a digital pattern; and so on? 
– What type of cloth will I use for my line and how do I plan to distinguish it from competitors in the marketplace (for example, by using unique fabrics or making them locally)? 
– Am I prepared to spend money upfront for materials that may not be profitable enough when sold at retail price?)
Maintaining an original design aesthetic is key. The more you allow yourself to deviate from trends, the easier your job will be. That said, if you have already established what types of garments work best with your line's aesthetic vision during the research stage then breaking away won't make much sense. When deciding whether or not to tweak designs based on current fashion trends always keep in mind.
What Is The Beginning Salary For A Fashion Designer?
The beginning salary for a fashion designer varies depending on the position. It has been reported that many designers start at $30,000 per year. This amount can go up with experience and tenure in the industry. 
– Am I prepared to spend money upfront for materials that may not be profitable enough when sold at retail price? (This is relevant if you plan to sell your clothes wholesale versus direct to consumer) 
– Do I have a large social media following or any other type of personal brand recognition? If so, how will this help me achieve my goals as a designer who sells online? 
Fashion Design Courses For Beginners
A great way to learn about fashion design is by enrolling in a course or class. There are many online courses and classes available through various schools, including FIDM (Fashion Institute of Design & Merchandising) College, which offers an Online Fashion Certificate program for students who want to pursue a career as a designer. 
– Do I have any skills that would be applicable to launching my own clothing line? What type of experience do I need? Can I get the necessary training from one of these programs? 
– How can I make sure I am able to create designs with all sorts of body shapes and sizes in mind when designing clothes while still making them look fashionable and appealing? 
Is Udemy A Great Source To Learn Fashion Designing?
No. Udemy is only an online platform. If you want to learn about how to design clothes, then consider enrolling in a course or class in person at your local college or university. Courses and classes are available through various schools, including FIDM (Fashion Institute of Design & Merchandising). You can check out their Online Fashion Certificate program for students who want to pursue a career as a designer with the school's degree programs on its website: 
– filling in the form below will take you directly there!
College Website Link: fidmcollege.edu/online-fashion-certificate
What Skill Is Required To Learn Fashion Designing?
Designing clothes requires a mix of knowledge and skills, including patternmaking; garment construction; sewing techniques (such as hemming); drafting/pattern making, and draping for fashion design or dressmaking. Theoretical aspects may include the study of fabrics and how they are manufactured – this is known as textile technology. More advanced courses in clothing might also cover areas such as marketing your designs to prospective clients. Fashion designers will have a range of skills relating to manipulating both fabric and images on the screen using computer software programs like Adobe Illustrator CS.
References:
https://blog.amphy.com/top-10-places-to-learn-fashion-design-online/
https://www.futurelearn.com/subjects/creative-arts-and-media-courses/fashion