Last Updated on January 21, 2021 by
Generally, there are no great concepts for men's fashion because it is rooted more in reality. Most of the designs of menswear are inspired by military uniforms, sportswear and tailoring while women keep up the style and fashion more than men.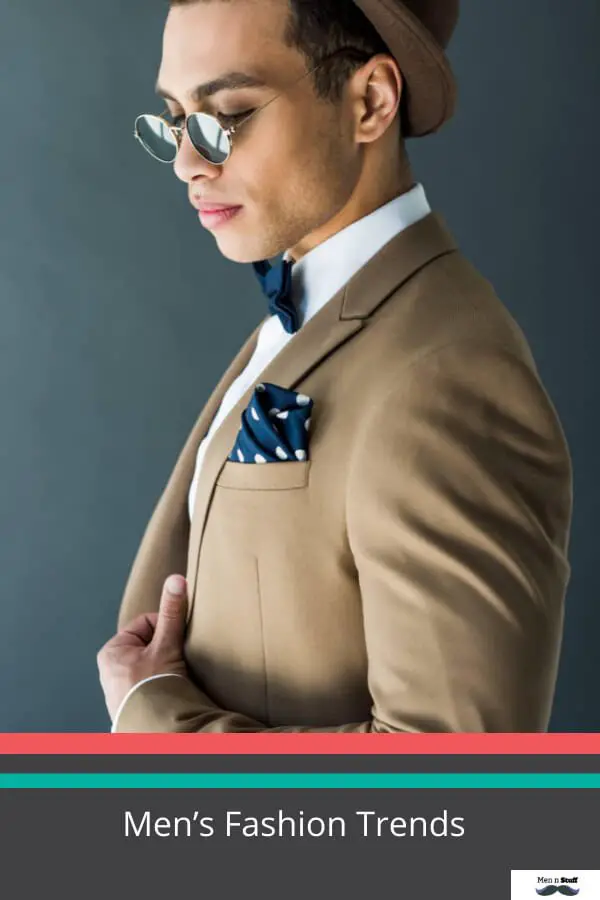 Why Are There Limited Options For Men In Clothing Than Women?
The demand for women's clothing has been so high due to their daily experiments, whereas the men stick to one style of dress and choose to be comfortable in the same. In the olden days, men use to wear loose pants, suspenders, and long-sleeved shirts, and then came the jeans, denim shorts, shirts, and t-shirts. 
Since then, whatever may come, they go with the trend and never wanted to experiment, which leads to less demand for the new styling. When it comes to women, they love to experiment with that. A woman can experiment with a top with jeans, shorts, even with a lehenga; a Kurti with legging, palazzo, jeans, and even in skirts. These are a few examples, and the list keeps on going as per their mood and requirement. 
However, it doesn't mean that trendy clothes are not available in the market for men. They are available; it's just that men themselves don't want to experiment and are more conservative for clothes than women. Once they get comfortable with one style, they will go on with that clothing. 
Is Men's Clothing Considered To Be Dull, Straight, And Boring?
No, it's just that men's clothing comes in a limited edition with limited colors because they usually don't experiment much; they typically prefer to wear colors like black, blue, royal blue, white, and wine red. These are the primary colors that you will find in every men's wardrobe. 
They wear a black t-shirt with jeans, formal pants, trousers, and shorts. So they style one piece with many other complementary bottoms. It makes them buy limited colors and designs. But when it comes to saying boring, no, these colors are evergreen and match each complementary menswear. So, men's clothes are not straight, dull, and boring.
Who Chooses Men's Clothes?
Usually, men don't spare their time buying clothes for themselves. Thus, the shopping is done for them by their partners. If you check out the fashion shows, new trends are coming out to inspire men to wear floral and different patterns. 
So, women, being an experimental freak, buy such clothes and experiment with them on their partners. Women usually choose feminism colors, shades depending upon their partner's age. And trust me, the clothes look nice, as they are bought with keeping the latest trend or different experiment in their minds. 
Why Is The Demand For Women's Clothing More Than Men?
The demand for women's clothing is indeed more than they need for men. It is because women are more fashion-minded than men. Also, society and men both demand more of women.
At the same time, the men are simple and go with the same kind of clothing trend. It is not about they don't like to style, but they see themselves wearing the same clothes with comfort.
Do Men Wear Floral Pattern Clothes?
Men usually think of the floral pattern as feminine, but it is not valid. The fresh and floral prints look good on men as well. As instanced by dark solid colors, floral print will look perfect if you wear them in the right way.
The floral shirts are going on-trend; men team up floral shirt with jeans and shorts. It gives them the vibe of freshness. The floral pattern comes in a different color and a different floral design that men can try. That depicts that men are comfortable in styling and wearing floral pattern clothes, especially shirts.
Men's Fashion Trends
Men's fashion trend that never fades. Let's know about a few of these trends here:-

| | |
| --- | --- |
| Fashion Trends | Usefulness |
| Oversized shirts | The most comfortable and relaxed appearance |
| Vintage shirts and t-shirts | Modern office wear |
| Shorts | Comfortable casual wear |
| Mix and match | Gives an exciting and different look |
| Forever black  | The most trending and sharp color as fashion style for men |
Loosening Up:- The year 2019 almost finished the trend of form-hugging clothes. These clothes are tight fitted clothes that fit well to your body. 
The loose-fitted clothes are oversize clothes that don't fit perfectly on your body and are loose for you. They are comfortable to wear in winters and summers as well. 
Tailoring And Knitwear: – Texturing and layering have been integral to one of 2019's hottest tailoring trends. A suit worn with Knitwear was in trend everywhere for almost 12 months. Stuffy shirts were substituted with fine-gauge roll necks, which looked cool on men. This trend was good for skinny people. 
Since then, it has been in the trend with a simple and elegant look. These knitted ones can be replaced with a shirt when you need to dress down without getting lost in the unorganized territory.
Weather-Proof Sneakers:- Having an excellent dressing sense is nothing unless you choose nice shoes to complement your dress. Styling with the Gore-Tex sneakers has hit the shelves of men's wardrobe over the year 2019.
You can consider sneakers with any dress, whether it is a party or a casual hangout. These sneakers became their savior, including the old classics waterproof versions like the Air Force to trail shoes from Hoka One One and Solomon.
FAQs
Q1. Are The Winter Boots The Versatile Ones? 
Ans: Yes. Winter boots are the most versatile ones and are appropriate for mountaineers, soldiers, workers, and riders. It has all the qualities from comfort to durability, weather-proofing, and practicality.
Q2. What Are Some Of The Tremendous Outdoor Wear?
Ans: Some of the tremendous outdoor wear can be a fleece, a technical jacket, and mountain-friendly footwear.
Q3. Which Casual Clothing Styles Look Great On Men Nowadays?
Ans: You can style the modern casual look with denim jeans, polo or casual shirts, chinos, casual jackets, or knitwear, and hoodies.