Last Updated on March 6, 2021 by
Generally, it's not easy for an average-looking guy to find a partner through online dating sites. Online dates are primarily based on cool photographs, messaging, and show off. Statistics say that a significant portion of the registered member of these dating sites is unserious. Due to misrepresentation and lack of seriousness, there is a little chance for an average looking man to find the right one online. But those who are good looking and can beautifully present themselves can easily find several dates.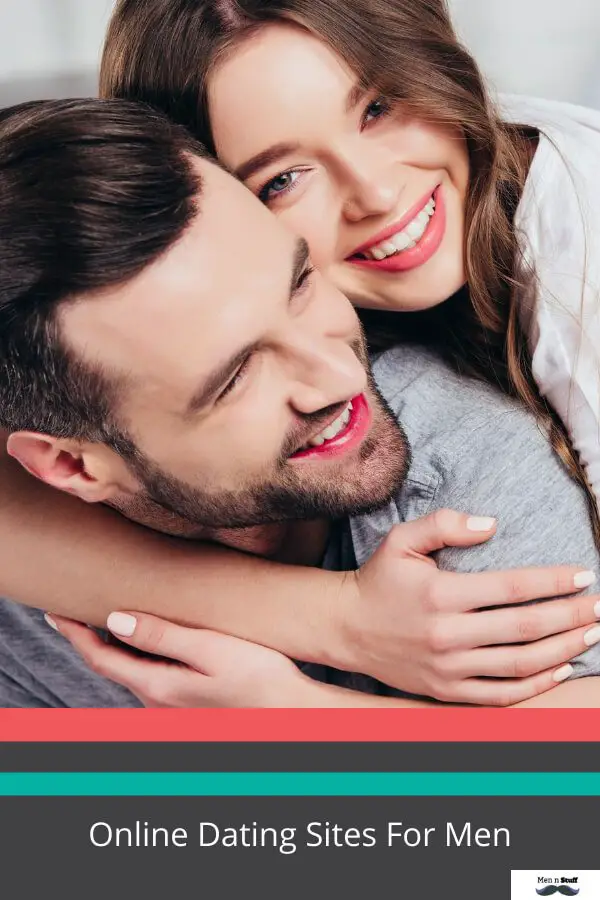 Does Online Dating Find Perfect Match?
Dating is a hundred times older than the invention of the internet. Dating is challenging both in real life and the internet. But it is more than harder for an average looking man to find a perfect match for him by an online dating site. The main motive of the online sites (both free and paid) is to keep people on their sites so that other people get advertising and visit the sites rather than getting them a perfect match. If we compare online dating with real-life dating, we can see that:
1. Online dating is less stable than real love.
2. Online dating is riskier.
3. Real-life dating is more trustworthy than online.
4. Real love is more passionate than online dating.
5. Online dating has more choices.
Drawbacks Of Online Dating
A statistic shows that only 20% of the USA adults register on online dating sites. More than half of the single adults take dating apps negatively. Possibly most of the women tend to be skeptical about using dating apps. 
The Main Drawbacks Of Online Dating Sites Are. 
| | |
| --- | --- |
| Drawback  | Reason  |
| Lack of seriousness | about 30% of online dating sites users are not serious about their relationships. It is due to a lack of passion and trust in the information given in the profile. |
| Tendency of telling lies | About 21% of online dating sites users try to hide their identity and personality by telling tons of lies. People want to be smarter than they are. They hide their age, race, and marital status to get a chance on online sites.   |
| Personal information security | 16% of members are concerned about their information security because there is a possibility of leaking the platform's information and photos. So, they don't provide real identity in this platform.   |
| Time-consuming | About 15% of users think that this procedure is time-consuming. It takes at least a month or two to convert online dates into offline. It requires a lot of effort, time, and chat before meeting a person. |
| Unreal | There is an excellent chance that the profile could be a scam. Nowadays, it is so easy to steal attractive photos from Instagram and similar social media. So, it's easy to create fake profiles. |
How Much Does Online Dating Sites Cost?
Not every dating site costs the same. The cost depends on the reputation of the site. Typically, famous sites cost more than average reputable sites. Some sites provide free service. The cost of online dating sites ranges from $40 to $60 per month. However, it could be a waste of money and time. You will sometimes find some websites where you need to buy credits to continue the conversation with someone. The most exciting part is, some profiles are working for the website. Their motive is to make you buy credits more and more. 
Who Chooses Online Dating Sites?
Different types of people choose online dating websites. Most of them are less attractive than average. People who often choose online dating sites are either unattractive or married. These two types are the most common in online dating sites. 
Unattractive People
People who are eager to find a date on websites are mainly:
1. Less attractive or average looking
2.Aged, most of them are 30-50 years old.
3. Looking for marriage or long-term relationship
Married People
People who want to fool around beside their husband or wife shows interest in internet dating. For example, married women whose husbands don't have enough time to pass with family, and look unromantic will be looking for men to mess around.
Why Single Men Use Online Dating Sites More Than Single Women?
Most of the women don't post ads for themselves. They respond to other men's ads. Women who post ads for themselves get a vast amount of very low-quality responses. So, this is tough to get a chance among these amounts of options.
Another reason is that most men are utterly clueless about attracting the opposite sex in reality. They find their way to online dating websites and remain there.
Disappointments For Men In Online Dating Sites
Most of the women post outdated photos of themselves or don't post at all. They tend to respond to other posts. Sometimes they provide misleading information about their marriage, children, or age. So, this is confusing and hard to find someone with perfect quality.
Women with attractive profile pictures get a vast number of requests. So, getting their responses is tough.
As there are many fake profiles on online sites, it is not easy to determine the real profiles and the fake ones on online dating sites.
There are a lot of scammers on online dating sites. So, anyone can cheat on this platform.
Benefits Of Online Dating Sites
Despite so many drawbacks, there are some benefits of online dating sites too. Fortunately, personality and wit are more important than looks, money, and status for some women. So, it would be helpful if you maintain a strong character and be authentic. If you keep fine-tuning your profile and keep patient, an online dating platform can make the magic connection with your fortunate woman.
Why Are Online Dating Platforms Full Of Creeps And Scams?
There are a lot of creepy people around us. In online platforms, the number of weird people is more significant than in real life. There are a lot of scams too. Some amount of creepiness comes from the upbringing and as there is no identity verification process in dating websites. So, anyone can make a fake profile using fake pictures and information. 
FAQs
1. How Can I Find Out The Scammers?
Answer: If they are blindly gorgeous, give you their e-mail in the first contact, barely filled up their profiles, 99.99% chance they are scammers.
2. How Can I Find A Date From Online Dating Sites?
Answer: Choose the best picture for your profile, use a headline that ultimately shows your personality, fill up the profiler, and, most importantly, never give up.
3. Why Don't I Get Messages On Dating Sites?
Answer: This is because you may not have made an attractive profile. Use the most fashionable photo, expand about section, brief yourself with more passion.
4. Why Should I Choose An Online Platform For Dating?
Answer: You have a lot of options there. You can search for a partner according to your demands and qualifications.
5. How Can I Trust Someone On A Dating Website?
Answer: Check the profile if it is fully completed or not. Take your time in making any decision. Most importantly, read the member reviews and ratings of the website.