Last Updated on January 21, 2021 by
Non- detergent soaps are sodium salts of long-chain fatty acids. They cannot be used in hard water, and because of the linear chain, they are fully biodegradable. They cannot dissolve in water and are used in non-cleaning products such as shaving, bubble blowing, etc.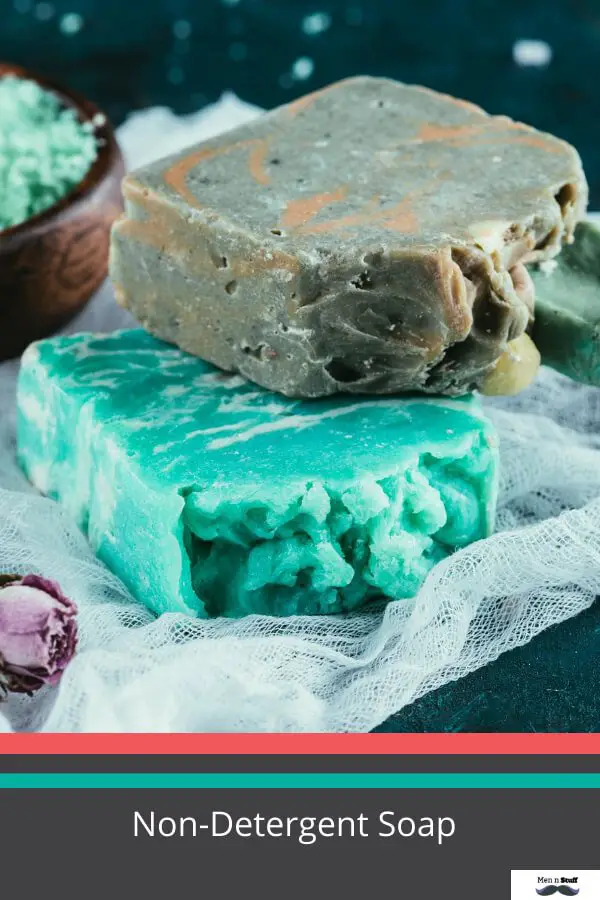 Examples Of Non-Detergent Soaps: –
The most common non-detergent soaps are written as:
1. Castile soap: This soap is made up of an olive oil base and originated from Spain.
2. Marseille soap: This soap is made up of vegetable oils.
3. Aleppo soap: This soap is made up of olive oil and laurel oil.
4. Lye soap: This soap is made up of animal fat.
Essential Features Of Non-Detergent Soaps:
Non-detergent soaps clean your clothes thoroughly. Removes dirt from each fabric of your clothes as it removes trapped odors and stains. They always save the environment from toxins. Along with all this, they remove old stains from your clothes. If you use them, you will not have to use any product to keep your clothes soft because it automatically provides a soft enzyme to your clothes.
1. Clean: They are best for cleaning purposes and are categorized as a beauty product that is formatted without Phthalates, Propyl-paraben & Butyl-paraben, Sodium Laureth Sulfate (SLES). Adult care and diapers are formatted without fragrance and chlorine-free. 
2. Phthalate-Free: They are paraben-free. Paraben is a synthetic chemical used in many products for a long-lasting life of the product. They carry an unqualified on-pack statement indicating that they are free from phthalates or carries an unqualified on-pack statement "no phthalates."
3. Biodegradable: They are fully biodegradable because of the long linear chain, and they also save our environment without using any toxic ingredients.
Benefits Of Non-Detergent Soaps
Multi-surface: They can be used for multipurpose. They prevent you from buying any other products for your clothes like any soften provider product, any fragrance provider, brighter provider, etc.
No Added Fragrance: The non-detergent soaps do have any artificial fragrance because the ingredient used contains its fragrance.
List Of Best Non-Detergent Soaps
| | |
| --- | --- |
| Product | Price |
| Charlie's Soap Powder Laundry Detergent | $17.99 |
| Method Nectarine Blossom Laundry Detergent – 53.5 Fl oz | $12.99 |
| Matter Lavender Laundry Soap Powder – 36oz | $14.99 |
| Palmolive Ultra Oxy Power Degreaser Liquid Dish Soap | $2.99 – $11.59 |
| Ajax Ultra Triple Action Vinegar + Lime Liquid Dish Soap | $2.89 – $4.59 |
FAQ: –
1. Are Any Chemicals Used For The Formation Of Non –Detergent Soap?
Ans. Yes, chemicals are used for formation, but these chemicals are useful for us. It cannot harm our environment as well as our clothes also.
2. Why Are Non-Detergent Soaps Biodegradable?
Ans. Non-detergent soaps are biodegradable products because they are formatted by the linear chain, which breaks by micro-organism very quickly, unlike detergents.
 3. Is Non-Detergent Soap Supports Sustainable Development?
Ans. Yes, it supports sustainable development because it cannot harm the environment, and we can say that it is an eco-friendly product.