Last Updated on March 6, 2021 by
As we all know that Adidas is one of the biggest sports brands that trade or sell their products all over the world. The products sold by Adidas are of premium quality, especially their shoes they are fit for all types of conditions. The questions arise where these products are made ultimately. The answer is Adidas produces its products on all continents.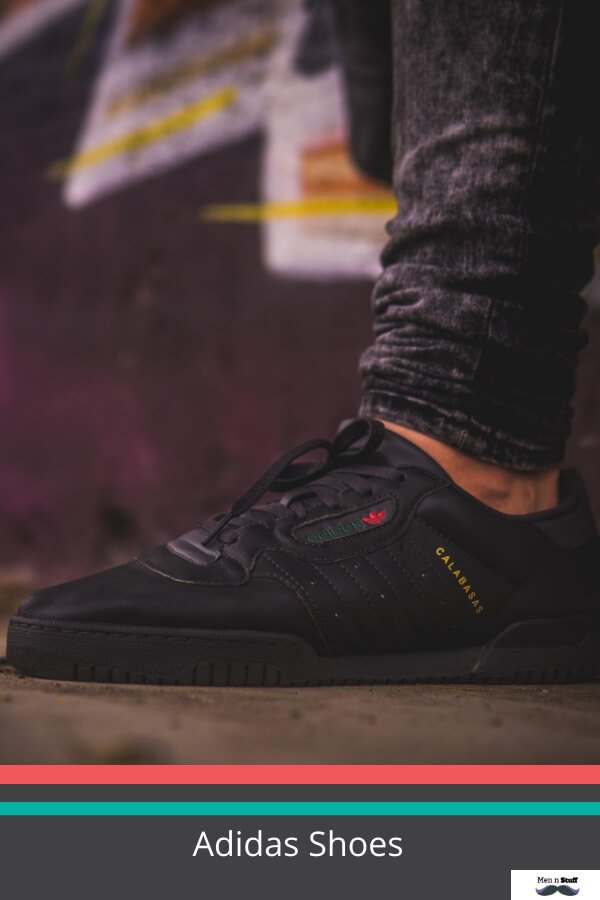 What Types Of Shoes Are Produced By Adidas? 
Adidas produces a wide range of shoes, starting from running to lifestyle shoes. They produce shoes for almost all kinds of sports like cricket, tennis, running, football, etc. and they follow all the factors that will help the athletes of each sport to attain excellence in the game. They do hundreds of tests over situations that an athlete is going to face while he is hustling. Apart from sports Adidas also makes lifestyle shoes or you may call them fashionable shoes, it is mostly their flagship part which they fulfill for the audience or athletes which they like to prefer when they are out of the field.
In Which Countries Adidas Shoes Are Made?
Their factories are propagated around the world. For knowing the name of the countries and number of factories please follow the list given below:
| | | | |
| --- | --- | --- | --- |
| SL No. | Country | Continent | Number of factories |
| 1 | South Africa | Africa | 18 |
| 2 | Lesotho | Africa | 1 |
| 3 | Swaziland | Africa | 2 |
| 4 | Island of Madagascar | Africa | 1 |
| 5 | Island if Mauritius | Africa | 2 |
| 6 | Egypt | Africa | 2 |
| 7 | Tunisia | Africa | 1 |
| 8 | China | Asia | 337 |
| 9 | India | Asia | 99 |
| 10 | Indonesia | Asia | 79 |
| 11 | Vietnam | Asia | 76 |
| 12 | Australia | Australia | 3 |
| 13 | New Zealand | Oceania | 1 |
| 14 | Sweden | Europe | 3 |
| 15 | Denmark | Europe | 2 |
| 16 | Finland | Europe | 4 |
| 17 | United States of America | North America | 71 |
| 18 | Canada | North America | 29 |
| 19 | Mexico | North America | 19 |
| 20 | Brazil | South America | 50 |
| 21 | Argentina | South America | 19 |
Above are the given countries where Adidas shoes are made, but these are not the total count of factories that Adidas has there are more factories. The above-given countries are where the scale of production is enormous.
Where Are Adidas Shoes Mostly Made? 
Asia is the biggest hub of production of Adidas shoes. There are more than five hundred factories that are established with a huge setup. The country which has the largest number of factories in China, followed by India, Indonesia, and Vietnam after Asia America has the most units which are located in the United States of America, Canada, Mexico, Brazil, and Argentina.
Why Has Adidas Set Such An Amount Of Factories In China?
Adidas has set almost 337 units in China because the factor prices of production are way cheaper than in other countries. Countries like China, India, Indonesia, and Brazil offer their services at a very price which results in making huge profits for the country. Another reason is that the population of countries like China and India are on the top, so it is obvious that the demand will be comparatively higher than the other countries and company don't have to struggle in search of manpower that they require for the production.
Where Is The Headquarters Of Adidas Located?
The headquarters of Adidas is situated in Herzogenaurach, Germany. In every continent, it has an office to manage their units. The company was founded by Adolf Dassler who used to make sports shoes in her mother's laundry room soon which was turned into the Factory of "Dassler Brothers". Adolf made shoes for the famous Olympic sprinter Jess Owens who won four Olympic gold medals, and since then Dassler Brothers became famous they started selling approximately 200,000 pairs per year. Soon they also NSDAP and became the members of the National Socialist Motor Corps.
How Are Adidas Shoes Made?
Adidas is one of the companies which cares about the environment a lot and has set the company to serve people and not just to earn profits. Adidas shoes are made up of discarded plastic bottles. They shred the plastic bottles into yarns and then turn those yarns into threads and produce world-class shoes without even harming the environment. This is a very nice initiative taken by the company to do something different, other companies will also change their production and process, and what's better than recycling garbage into finished products. The optimal usage, benefit, and utility could only be achieved by recycling.
Who Are The Competitors Of Adidas?
There are several competitors of Adidas like Nike, Puma, Underarmour, Fila, etc. Adidas maintains its reputation and has its own ethics to conduct its business in the world. Adidas always on the top three of the list due to its consistent quality of products. Adidas is different from other companies they always keep their customers at first, and customer satisfaction is always their primary objective. 
Conclusion
I hope that I was able to answer your questions and provide you with some information about where Adidas shoes are produced and how they are produced. Why Adidas is different from other companies? It is our responsibility to save the earth from plastic pollution, and Adidas is doing quite well in it.
Frequently Asked Questions (FAQs)
Q: What Is The Relation Between Adidas And Reebok?
Reebok is a subsidiary of Adidas. Adidas acquired Reebok in 2005 for 3.8 billion dollars.
Q: Who Is The Founder Of Adidas?
Adolf Dassler is the founder of Adidas. He started this company from his mother's laundry room which he, later on, turned into a factory for production.
Q: What Is The Relation Between Adidas And Puma? 
Adolf Dassler and Rudolf Dassler started the company as Dassler Brothers, but later on, they had a dispute with each other, and they split. Rudolf Dassler, the elder brother, started a new company and named it Puma. This rivalry is continued for ages and still going on.
Q: Are Adidas Shoes Too Expensive?
Adidas has a wide range of shoes, starting from $30 to $500. The price of shoes varies from country to country.
Q: Is Adidas Better Than Nike?
Both of the brands provide outstanding quality of products. It's really very hard to compare them as people use the products of both brands almost in the same ratio. Both Nike and Adidas are one of the most popular sports brands it's totally up to you what you prefer to wear.
Q: Where Can I Buy Adidas Shoes?
You can shop Adidas shoes from their retail outlets spread across the world, or you can order them from their website www.adidas.com, or you can also purchase them from other e-commerce platforms.
Q: Does Adidas Sell Apparel As Well?
Yes, it sells apparel and relevant sports accessories too.