Last Updated on September 23, 2023 by Reiner Chase
Adidas shoes are made in a variety of countries, including Vietnam, Indonesia, China, India, and Germany. The majority of Adidas shoes are made in Vietnam, accounting for over 40% of production.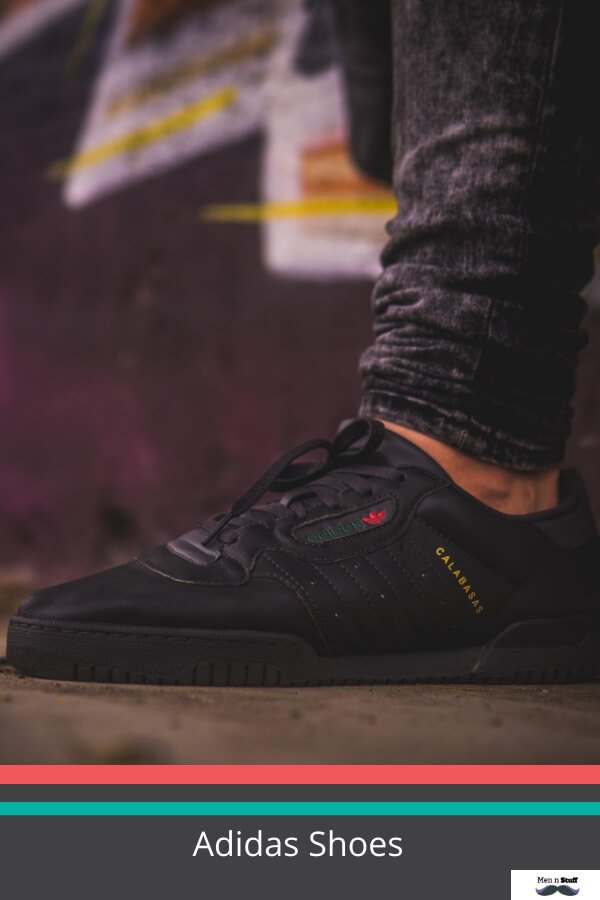 Who Are The Competitors Of Adidas?
one of the biggest players in the footwear and sports apparel industry, Adidas faces stiff competition from numerous brands worldwide. While some contenders compete globally, others challenge the German multinational in specific markets only. The following is an overview of its largest competitors.
1. Nike
As one of the world's most recognized athletic wear brands, Nike has long been a primary competitor for Adidas. Known for its innovative designs and high-profile endorsements, Nike dominates a large share of the global market.
2. Under Armour
Although initially a USA focused brand, Under Armour is steadily capturing global markets by offering diverse apparel, footwear, and accessories. With a similar target audience as Adidas, it poses a significant competitive threat.
3. Puma
As another German powerhouse in the sports apparel industry, Puma often rivals Adidas. Like Adidas, Puma remains present in a range of sectors, from soccer to athletics, making it a direct competitor.
4. Reebok
Now a subsidiary of Adidas, Reebok was once one of its heated competitors. Following the acquisition, there's managed differentiation in product line ups to cater to varied consumer segments.
5. New Balance
New Balance is a significant player in the athletic footwear sector. Although it operates in fewer segments compared to Adidas, its quality-based approach and appeal amongst runner communities pose a competitive challenge.
6. ASICS
Founded in Japan, ASICS caters to the high-performance sports segment with its innovative footwear and apparel. It directly competes with Adidas in these areas, particularly in running and athletics.
7. Columbia Sportswear
While Adidas is known for its athletic gear, it also competes in the broader sports apparel and equipment industry where Columbia Sportswear operates. Columbia specializes in outdoor apparel and products, driving competition in this sector.
8. Lululemon Athletica
Primarily known for its yoga-inspired apparel, Lululemon has expanded its product line to compete in the broader athletic apparel market. Its high-quality, stylish, and functional gear compete with Adidas' offerings, especially in the women's segment.
Summary
| Competitor | Strength |
| --- | --- |
| Nike | Global presence, innovative designs |
| Under Armour | Broad offerings, increasing global presence |
| Puma | Strong German competitor, present in varied sectors |
| Reebok | Differentiated product segment, strong brand equity |
| New Balance | Quality-focused, appeal amongst runners |
| ASICS | High-performance gear, focus on innovation |
| Columbia Sportswear | Specialty in outdoor apparel, global audience |
| Lululemon Athletica | High-quality, trendy, functional products |
Hence, Adidas' competition scans a range of brands worldwide, each offering unique strengths and holding significant positions in different niches or markets within the broader sports apparel and footwear industry.
What Types Of Shoes Are Produced By Adidas? 
Adidas produces a wide range of shoes, starting from running to lifestyle shoes. They produce shoes for almost all kinds of sports like cricket, tennis, running, football, etc. and they follow all the factors that will help the athletes of each sport to attain excellence in the game. They do hundreds of tests over situations that an athlete is going to face while he is hustling. Apart from sports Adidas also makes lifestyle shoes or you may call them fashionable shoes, it is mostly their flagship part which they fulfill for the audience or athletes which they like to prefer when they are out of the field.
In Which Countries Adidas Shoes Are Made?
Their factories are propagated around the world. To know the names of the countries and number of factories please follow the list given below:
| | | | |
| --- | --- | --- | --- |
| SL No. | Country | Continent | Number of factories |
| 1 | South Africa | Africa | 18 |
| 2 | Lesotho | Africa | 1 |
| 3 | Swaziland | Africa | 2 |
| 4 | Island of Madagascar | Africa | 1 |
| 5 | Island if Mauritius | Africa | 2 |
| 6 | Egypt | Africa | 2 |
| 7 | Tunisia | Africa | 1 |
| 8 | China | Asia | 337 |
| 9 | India | Asia | 99 |
| 10 | Indonesia | Asia | 79 |
| 11 | Vietnam | Asia | 76 |
| 12 | Australia | Australia | 3 |
| 13 | New Zealand | Oceania | 1 |
| 14 | Sweden | Europe | 3 |
| 15 | Denmark | Europe | 2 |
| 16 | Finland | Europe | 4 |
| 17 | United States of America | North America | 71 |
| 18 | Canada | North America | 29 |
| 19 | Mexico | North America | 19 |
| 20 | Brazil | South America | 50 |
| 21 | Argentina | South America | 19 |
Above are the countries where Adidas shoes are made, but these are not the total count of factories that Adidas has there are more factories. The above-given countries are where the scale of production is enormous.
Where Are Adidas Shoes Mostly Made? 
Asia is the biggest hub of production of Adidas shoes. There are more than five hundred factories that are established with a huge setup. The country which has the largest number of factories is China, followed by India, Indonesia, and Vietnam after Asia America has the most units which are located in the United States of America, Canada, Mexico, Brazil, and Argentina.
Why Has Adidas Set Such A Number of Factories In China?
Adidas has set almost 337 units in China because the factor prices of production are way cheaper than in other countries. Countries like China, India, Indonesia, and Brazil offer their services at a very high price which results in huge profits for the country. Another reason is that the populations of countries like China and India are at the top, so it is obvious that the demand will be comparatively higher than the other countries and companies won't have to struggle in search of manpower that they require for the production.
Where Is The Headquarters Of Adidas Located?
The headquarters of Adidas is situated in Herzogenaurach, Germany. In every continent, it has an office to manage its units. The company was founded by Adolf Dassler who used to make sports shoes in her mother's laundry room soon which was turned into the Factory of "Dassler Brothers". Adolf made shoes for the famous Olympic sprinter Jess Owens who won four Olympic gold medals, and since then Dassler Brothers became famous they started selling approximately 200,000 pairs per year. Soon they also NSDAP and became members of the National Socialist Motor Corps.
How Are Adidas Shoes Made?
Adidas is one of the companies that cares about the environment a lot and has set the company to serve people and not just to earn profits. Adidas shoes are made up of discarded plastic bottles. They shred the plastic bottles into yarns and then turn those yarns into threads and produce world-class shoes without even harming the environment. This is a very nice initiative taken by the company to do something different, other companies will also change their production and process, and what's better than recycling garbage into finished products? The optimal usage, benefit, and utility could only be achieved by recycling.
Conclusion
I hope that I was able to answer your questions and provide you with some information about where Adidas shoes are produced and how they are produced. Why Adidas is different from other companies? It is our responsibility to save the earth from plastic pollution, and Adidas is doing quite well in it.
Frequently Asked Questions (FAQs)
Q: What Is The Relation Between Adidas And Reebok?
Reebok is a subsidiary of Adidas. Adidas acquired Reebok in 2005 for 3.8 billion dollars.
Q: Who Is The Founder Of Adidas?
Adolf Dassler is the founder of Adidas. He started this company from his mother's laundry room which he, later on, turned into a factory for production.
Q: What Is The Relation Between Adidas And Puma? 
Adolf Dassler and Rudolf Dassler started the company as Dassler Brothers, but later on, they had a dispute with each other, and they split. Rudolf Dassler, the elder brother, started a new company and named it Puma. This rivalry is continued for ages and still going on.
Q: Are Adidas Shoes Too Expensive?
Adidas has a wide range of shoes, starting from $30 to $500. The price of shoes varies from country to country.
Q: Is Adidas Better Than Nike?
Both of the brands provide outstanding quality of products. It's really very hard to compare them as people use the products of both brands almost in the same ratio. Both Nike and Adidas are one of the most popular sports brands it's totally up to you what you prefer to wear.
Q: Where Can I Buy Adidas Shoes?
You can shop Adidas shoes from their retail outlets spread across the world, or you can order them from their website www.adidas.com, or you can also purchase them from other e-commerce platforms.
Q: Does Adidas Sell Apparel As Well?
Yes, it sells apparel and relevant sports accessories too.
References:
https://www.marketingtutor.net/adidas-competitors/
https://www.mbaskool.com/competitors/companies/18453-adidas.html