Last Updated on September 8, 2023 by Reiner Chase
Despite the ever-changing trends in the fashion industry, skinny jeans continue to hold their ground and remain relevant. Their sleek and body-hugging silhouette offers a timeless appeal that transcends seasons and style preferences. So, if you love the fitted and flattering look that skinny jeans offer, rest assured that they are still very much in vogue in 2023.
15 Reasons Why Wear Skinny Jeans Is A Trendy Style in 2023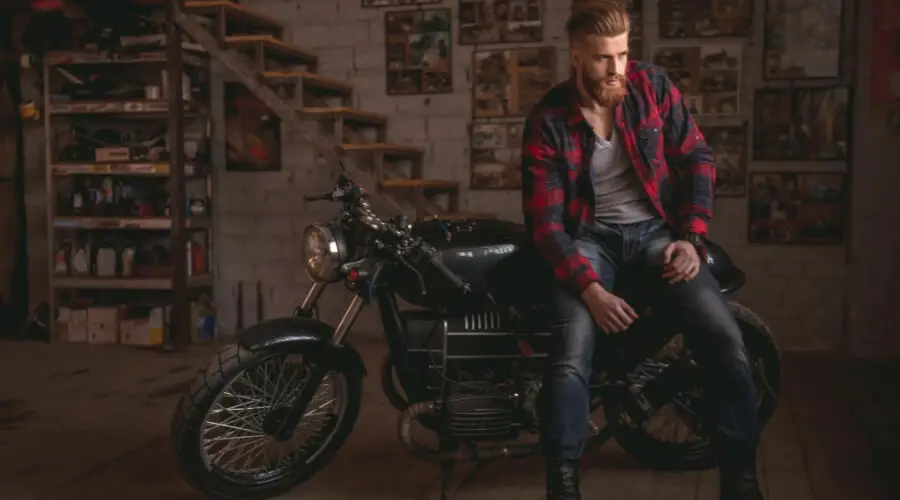 Many people are wearing skinny jeans nowadays. So, what is the reason for this? There are many reasons why it is popular. Let's take a look at the most important reasons below:
Skinny jeans are an elegant style that can be worn for work, leisure, or play without breaking the bank.
Skinny jeans are versatile, don't fall off of your hips or get in the way of your everyday activities.
Whether you are a mom on the go or a professional woman looking to get ahead in her career, skinny jeans are the perfect solution to any outfit dilemma.
A new take on denim with a slimmer silhouette is not only easy to wear but also comfortable for all-day wear.
You can often pull off your favorite skinny jeans for hours of comfort without feeling uncomfortable about being too dressed up or too casual for the event of the day.
One of the best parts of wearing skinny jeans is that they fit really nicely around your legs and help you feel like you're wearing something worth showing off.
Fashionable
Trendy
Comfortable
Versatile
Flattering
Affordable
Easy to care for and maintain
Suitable for all body types and heights
Stylish enough for both day and night outs
How to Wear Skinny Jeans in 2023
Wearing skinny jeans in 2023 can be stylish and versatile. Here's a guide on how to wear them effectively:
Choose the Right Fit:

Ensure your skinny jeans fit comfortably around the waist and hips without excessive tightness.
Opt for a length that either reaches your ankle or can be cuffed neatly for a trendy look.

Pair with a Casual Tee:

Tuck a plain white or graphic tee into your skinny jeans for a relaxed, everyday look.
Add a leather belt for a touch of style and texture.

Layer with a Button-Up Shirt:

Combine your skinny jeans with a well-fitted button-up shirt for a smart casual ensemble.
Roll up the sleeves for a laid-back vibe.

Add a Blazer:

Elevate your skinny jeans by pairing them with a tailored blazer. This creates a fashionable and versatile outfit suitable for semi-formal occasions.

Denim-on-Denim:

Try a denim jacket or chambray shirt with your skinny jeans for a stylish double-denim look. Ensure the denim washes contrast well.

Sneakers for Casual Comfort:

White sneakers or low-top canvas shoes provide a classic, comfortable option to complement skinny jeans.

Boots for a Trendy Twist:

Chelsea boots, combat boots, or desert boots can add an edgy and fashionable touch to your skinny jeans outfit.

Roll or Stack the Hem:

Experiment with rolling or stacking the hem of your skinny jeans for a contemporary, textured appearance.

Accessorize Thoughtfully:

Add a statement belt, watch, or minimalist jewelry to personalize your look.
Consider a stylish backpack or messenger bag to complete the outfit.

Incorporate Layers for Cold Weather:

In cooler months, layer with a stylish coat, cardigan, or knit sweater to stay warm and fashionable.

Experiment with Colors:

Don't be afraid to explore different colors of skinny jeans beyond classic blue or black for a unique look.

Tuck into Boots:

If you're wearing skinny jeans with boots, tuck them neatly into the boots for a clean and streamlined appearance.

Body Proportions:

Consider your body proportions when styling skinny jeans. Balance a slim bottom with a well-fitted top for a harmonious look.

Confidence is Key:

Wear your skinny jeans with confidence and comfort. The right fit and styling can make you look and feel great.
What are Different Types of Skinny Jeans Styles and How to Tell Them Apart?
Skinny jeans are a type of jeans that are cut very closely to the skin. The name derives from the tight, "snug" fit of these trousers. They come in many different styles, but most skinny jeans use the same cut and fit with some twists.
Jeans can be categorized into four main categories: high-rise, low-rise, wide-leg (also known as bootcut), and straight-leg.
Looking for the perfect pair of jeans? The options are endless. You have to know what you are looking for, in order to stay on budget and get the right fit.
Type 1
Low-rise jeans with a slim fit that hugs your waist and hips, but is loose around your thighs. These jeans are similar to leggings, but they usually have a little bit of stretch because they're made from denim or cotton instead of spandex.
Low-rise jeans are perfect for those who like to wear their pants around their hips or lower down on their belly button.
Type 2
Skinny high-waisted jeans with a slightly wider leg opening than low-rise skinny jeans. These usually sit at or below the natural waistline, and the rise will depend on an individual's preference (high-rise skinny jeans can be seen on many fashion bloggers).
High-rise jeans are ideal for those who want to tuck in shirts or turtlenecks or wear belts because they sit at the natural waistline without any sag in between your legs and your waistline.
Type 3
Classic jeans are a timeless wardrobe item. They were originally designed to protect the wearer from dirt while working on farms in the late 1800s. The design features a straight cut, five pockets, and rivets at the points of stress.
Classic Skinny jeans for women consist of a smaller waist and a high waistline that can be pulled up high or worn lower on the hips. The leg usually has a narrow thigh area and then widens out at the knee where there may be pockets or rivets added for decoration. They also have a narrower leg opening which makes it easier to take off shoes when wearing boots.
Type 4
Bootcut jeans are a good option for people with curves. The bootcut style is one of the most flattering styles available, given that it's created to sit at the widest part of your thighs. This style can also help to elongate your legs and torso if you're short.
How to Pair Skinny Jeans with Coats & Jackets?
Coats and jackets add a layer to your outfit and keep you warm during the cold winter days. What's more, they also give you a chic look. So in order to find the perfect coat for your outfit, there are several things that you should consider.
You need to think about how much coverage and warmth you need in your coat and figure out what's the best way to wear it with what you're wearing. Besides, if the coat is too long it might look like a dress on top of your skirt or tight pants. You can avoid this problem by wearing high heels or by using a belt to cinch in the waistline. Finally, make sure that you choose a coat that matches perfectly your personality and style!
How to Wear Skinny Jeans with Tops & Dresses?
The most popular way to wear skinny jeans with tops or dresses is to wear them with a high-waisted dress. This look is not only very stylish but also sexy. The other option is to wear them with a crop top. If you are not too tall, this will make your legs look longer and the crop top will cover your lower body area for added modesty.
Some women choose to wear skinny jeans with skirts or dresses for a more casual look. This includes wearing them at the ankle, mid-calf, or even over the knee for evening looks. To get started, you can begin by pairing them with a blouse and flat boots around the office, then move on to slouchy trousers and kitten heels for cocktails later in the day.
Ways to Wear Skinny Jeans This Fall
It's been a few years now since skinny jeans have been a wardrobe staple. We've seen them through the fits and fashions – from cropped to flared, from ankle-grazers to high-waisted – and we're still not tired of them yet.
Skinny jeans are one of those garments that can be worn in so many ways, whether you wear them with a top tucked in or with a top untucked, with tights or without tights, or with heels or flats. The possibilities are endless!
When it comes to styling your skinny jeans this fall, here are some ideas on how to best show off your favorite pair of skinny jeans.
You'll probably read a number of "how to wear skinny jeans" articles this fall. But I'm not going to tell you that.
Instead, I want to show you four different ways that will allow you to have fun with your denim and also get the most out of your skinny jeans this season.
Skinny Jeans and a Turtleneck: This is a classic look, but it works just as well in the fall as it does in the winter! You can pair your dark wash denim with a contrasting turtleneck sweater for an extra cozy outfit.
Skinny Jeans and a Cardigan: In colder weather, you might be tempted to wear leggings underneath your jeans for warmth. But what about layering them overtop instead? With a cardigan over your tunic!
How To Wear Skinny Jeans For Work
Skinny jeans have been a wardrobe staple since the early 2000s. But while they're still popular, their look has changed quite a bit since then.
Here's how to wear skinny jeans for work:
Match the color of your skinny jeans with your shoes or bag.
Don't wear too much jewelry or accessories, as it will take away from the minimalistic and clean look of your outfit.
Wear midi dresses with them to show off their hourglass shape and take away from any unflattering details in your waistline.
How To Wear Skinny Jeans For Sporty Outfits
Skinny jeans are not just for the super fashionable. They can also be worn for sporty outfits. It may seem like a stretch, but there are so many ways to wear skinny jeans for sports.
1) Wear them with a simple hoodie and sneakers – this look is casual and comfortable while still being trendy.
2) Wear them with an oversized sweatshirt and sneakers – this look is also casual but has more of a laid-back vibe than the first one.
3) Wear them with sports shorts – this is great for looking sporty without looking too dressed up or not having to worry about showing your skin when you move around too much.
Conclusion
"We're all familiar with the idea that trends come and go, but this time it seems like skinny jeans are really on their way out. And I'm not just talking about the women's clothing industry."
The idea of skinny jeans has been around since the late 1800s. The trend is still very popular among celebrities and fashionistas, but it seems like style trends are finally catching up with the times.
References:
https://www.instyle.com/skinny-jeans-outfits-still-in-style-7505198
https://www.lofficielusa.com/fashion/skinny-jeans-style-guide-2023