Last Updated on September 18, 2023 by Reiner Chase
To become a fashion stylist without a degree, follow these steps:
Build a strong portfolio with diverse looks.
Assist established stylists to gain experience.
Network in the fashion industry.
Stay updated on trends.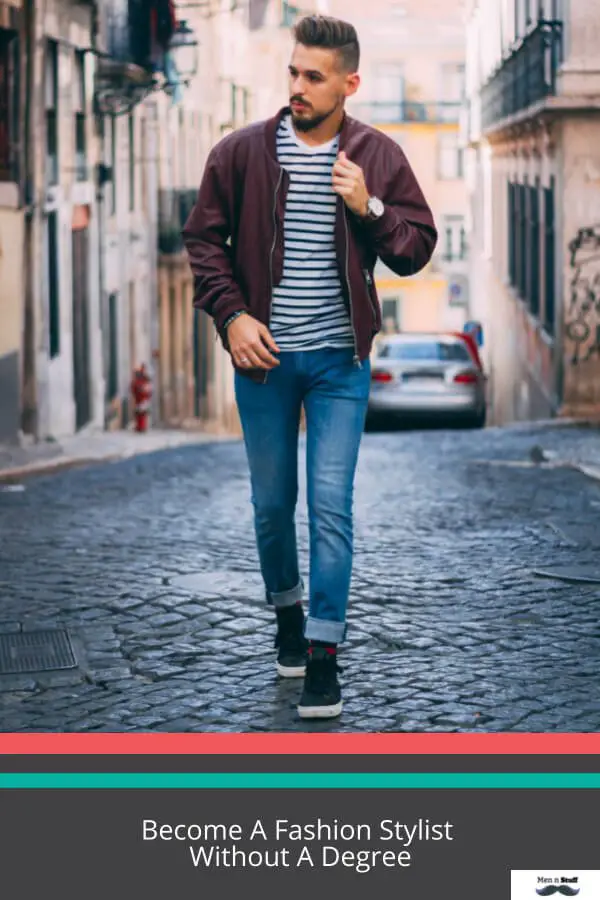 The Requirements For Becoming A Fashion Stylist Without A Degree
The road to becoming a fashion stylist without a formal degree is a combination of passion, talent, and skills, along with a consistent effort to stay abreast of the latest trends. Here are the key requirements for starting a career in fashion styling without pursuing a traditional degree program.
A Keen Eye for Fashion: The primary requirement for a fashion stylist is a passion for fashion and an eye for detail. This encompasses understanding color combinations, keeping up with the latest trends, and being able to visualize unique styles.
Interpersonal Skills: A fashion stylist works closely with diverse clients and teams, making excellent communication skills a must. The ability to liaise with designers, directors and models effectively can contribute significantly to your success without a degree.
Understanding of Body Types and Personal Styles: It's crucial for a stylist to understand different body types and dress clients in a manner that enhances their best features. Familiarity with personal styles and preferences also goes a long way in client satisfaction.
Networking: In the fashion industry, knowing the right people can open doors. Regularly attend fashion shows, after-parties, and other related events. Make yourself known and create a network within the industry.
Experience and Portfolio: Relevant experience matters in this field. Start by volunteering for smaller gigs, like dressing up friends for parties or working backstage in local fashion shows. Over time, build an impressive portfolio showcasing your work and stylistic flair.
Fashion Courses and Certificates: Even without a degree, attaining certifications in fashion courses can boost credibility. Numerous online platforms offer short-term courses that will equip you with technical skills in fashion styling.
Trends and Industry Knowledge: A successful fashion stylist should stay abreast of current trends and industry news. Regularly read industry publications and fashion blogs. A deep understanding of the history of fashion can also be beneficial.
| Requirement | Importance |
| --- | --- |
| Passion for Fashion | Core understanding of styling |
| Interpersonal Skills | Effective communication with clients and teams |
| Understanding of Unique Styles | Personalization of styles according to individual clients |
| Networking | Creating opportunities in the industry |
| Experience and Portfolio | Showcasing the stylist's capabilities |
| Certifications | Provision of technical skills in styling |
| Knowledge of Trends | Staying up-to-date with current fashion styles and influences |
In conclusion, while having a degree may be beneficial, possessing the above mentioned skills and credentials can also lead to a successful career as a fashion stylist. Passion, perseverance, and creativity are central to making your mark in this industry.
A Few More Things To Consider Before Diving Head-First Into This New Venture:
1. Understand the basics of fashion
2. Know how to sew and use a sewing machine
3. Learn about different types of fabric, patterns, and colors
4. Study the history of fashion to understand what styles are popular now 
5. Get experience by working in retail or as an assistant stylist for a celebrity's wardrobe 
6. Start your own blog or YouTube channel to showcase your work
How Do I Become A Stylist Without A Degree?
Becoming a stylist without a degree is achievable through practical experience, networking, and skill development. Here's a detailed guide:
Develop Your Style and Taste:

Cultivate a strong sense of style by studying fashion magazines, blogs, and social media to understand different trends and aesthetics.
Experiment with different outfits and create your unique looks to showcase your creativity.

Build a Portfolio:

Begin by styling friends and family or even doing self-styled photoshoots.
Document your work with high-quality photos to create a diverse and impressive portfolio.

Gain Practical Experience:

Look for internships or assistant positions with established stylists or fashion houses.
On-the-job training provides valuable insights and connections in the industry.

Networking:

Attend fashion events, shows, and industry gatherings.
Network with photographers, makeup artists, models, and other professionals to expand your contacts.

Online Presence:

Create a professional online presence through a website or social media platforms to showcase your portfolio and attract potential clients.
Share your insights on fashion trends and styling through blog posts or videos to establish yourself as an authority.

Assist Established Stylists:

Offer your assistance to experienced stylists for photoshoots, fashion shows, or editorial work.
Assisting provides hands-on experience and the chance to learn from industry veterans.

Continuing Education:

Consider taking short courses or workshops in fashion styling, fashion merchandising, or related fields to enhance your skills.
Many educational institutions offer non-degree programs.

Fashion Industry Knowledge:

Stay updated on the latest fashion trends, designers, and brands.
Understand the history of fashion and its cultural significance to provide informed styling choices.

Communication Skills:

Develop strong communication and interpersonal skills to work effectively with clients, models, and photographers.
Listening and understanding clients' needs are crucial for success.

Market Yourself:

Promote your services by reaching out to potential clients, fashion brands, and photographers.
Collaborate with emerging designers or photographers to gain exposure and build your reputation.

Start Small and Grow:

Begin with smaller projects and gradually work your way up to more significant opportunities as you gain experience and confidence.

Stay Persistent:

Building a career as a stylist can take time. Stay persistent, patient, and resilient in pursuing your goals.
While a degree in fashion can be beneficial, many successful stylists have built their careers through hands-on experience, dedication, and a strong passion for fashion. Focus on developing your skills, creating a standout portfolio, and networking to establish yourself in the fashion industry.
Do You Need A Degree To Be A Fashion Stylist?
No, you don't need a degree to be a fashion stylist. You can work from home if you prefer that option but it is recommended that people invest in some type of shared space or rent their own small storefront where they have more room for storage and the ability to show off any clothes they want to carry.
How do I get started? Start by researching what types of clothing stores are closest to your area so you know which items will sell best when starting out. Then find a website like Etsy and buy these items wholesale before opening up shop!
Where should my store be located? It's smarter not to open up too close to another similar retail business since there may be some overlap in market share.
The Benefits Of Being A Fashion Stylist
A fashion stylist is a type of consultant who recommends clothing, makeup and accessories to clients. There are several benefits that come with this job:
* You can work from home if you prefer that option but it is recommended for people to invest in some type of shared space or rent their own small storefront where they have more room for storage and the ability to show off any clothes they want to carry.
* How do I get started? Start by researching what types of clothing stores are closest to your area so you know which items will sell best when starting out. Then find a website like Etsy and buy these items wholesale before opening up shop!
Can I Be A Fashion Designer If I Can't Draw?
*If you can't draw, pick a favorite designer that is similar in style to yours and try using their clothing as inspiration. It takes time to develop your own sense of taste so it's important to start early!
*Start by taking some fashion design courses at an art institute if possible for a more formal education then continue with online classes like those found on Skillshare or Udemy.
Tips For Successful Career In The Industry
– Your name is important – you should choose a professional one that reflects how serious and experienced you are.
* Make sure to have business cards with your contact information so individuals can get in touch with you easily.
* It's all about the first impression so make sure to dress professionally from head to toe when meeting potential clients or people who might be interested in collaborating with you on projects!
– Find out which magazines publish articles on fashion trends or style advice as this will give readers ideas for wearing their items, sometimes they'll mention specific brands too! Keep up with these publications by subscribing to them online, checking local libraries or newsstands, or getting physical copies at your nearest bookstore.
How To Become A Freelance Stylist?
– Keep up with what's in season and on-trend by following blogs, social media accounts, or magazines.
* Take note of how the outfits are styled to make sure you're giving people new ideas for their wardrobes!
* Consider partnering with others who have skills that complement yours (e.g., a graphic designer). This way it'll be easier to create content together because one person can focus primarily on design while another focuses more on text and content creation.
* Charge an hourly rate per project so clients don't feel like they need to come back for revisions after paying once. You'll also know upfront how much money you should charge which will work better when quoting prices over email or through phone call.
* Invite people to your launch or event who may be interested in working with you in the future and ask for feedback on how they felt about their visit. You'll also learn more about what type of clients are best suited for your business as well as any pain points you need to address.
References:
https://www.indeed.com/career-advice/finding-a-job/how-to-become-fashion-designer-without-a-degree
https://www.sekinamayu.com/can-you-become-fashion-stylist-without-a-degree/