Last Updated on September 28, 2023 by Reiner Chase
Here are some tips on how baby-faced men can look older:
Facial Hair: Grow a beard or groom stubble for a mature look.
Hairstyle: Opt for a mature haircut, like a short, well-styled one.
Wardrobe: Wear well-fitted, age-appropriate clothing.
Eyewear: Choose glasses with a more sophisticated design.
Confidence: Stand tall and exude self-assuredness.
Tips On How Baby-Faced Men Can Look Older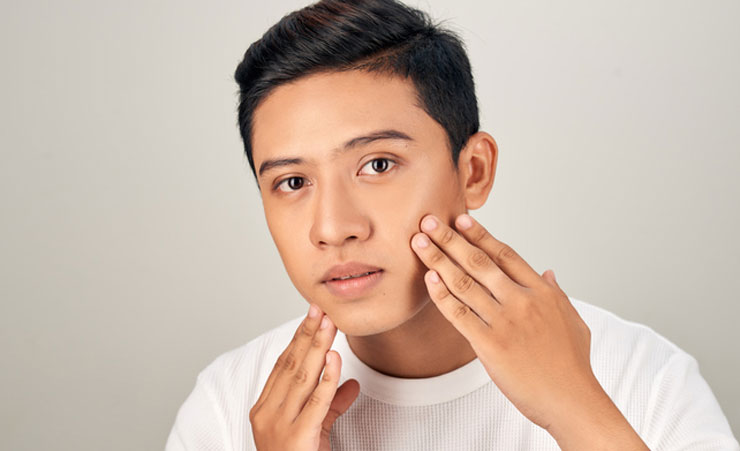 Avoid Trendy Styles
If you must look older than you are, avoid wearing sweatshirts or t-shirts as your main outwear but you can use them as undershirts. You should also not wear gym clothes or trainers outside the gym as this will give you a sloppy look that makes you look young. Wearing hoodies and sweatpants will also make you look younger than your actual age, so there is a need to avoid them.
Getting a Classic Haircut
If you want to look older than your real age, then get the gentlemen's haircut and avoid extreme undercuts that have many hair products. It is also necessary to stay clear of long-length hairstyles, man buns, and scruffy looks as these are not associated with older men.
Growing Facial Hair
A babyface, unpronounced jaw-line, or a youthful look can sometimes be disappointing if you want to look older. It is wise to have a beard as this will let you get a more aged look. You should ensure that the beard is neatly and adequately trimmed to give you the serious look that you desire.
Exercising
If you have a slim body, it can make you look younger than necessary. It would help if you tried to work out and add some shape to your body as this helps one to look more mature. It will also make you appear healthier, which enables you to command the respect that you deserve.
Avoiding Your Phone
Mature men do not stick around their phones looking for entertainment all the time as their young counterparts. For you to be more charming and pay attention to others, it is advisable to avoid looking at your smartphone regularly. Avoiding your phone as a young man makes people hold you with great respect.
Honing Your Speech
Your speech and conversation skills play a significant role in the way people perceive you. You should, therefore, ensure that there are no unnecessary words in your speech and that you are eloquent and not too fast when speaking. Avoid using the language that is common to the young generation.
Wearing a Classic Watch
Putting on a classic watch can make you command respect associated with older men. It would help if you chose a watch that fits well and matches your clothes, and it can be a simple one with a slim, round tile in gold or silver. The watch should not be too big or oversized as this is mostly associated with young people.
Dressing Up In a Classic Manner
Dressing up in an exemplary manner is an easy way to appear older and look serious. You should try and overdress slightly as this will help you look more mature and more aged. Classic and formal dressing is also better than casual wear. Wearing a suit and a tie also helps you look older since young men don't like it. It is advisable to avoid a slim-fit suit with skinny lapels but go for classic lapel width and shape.
A three-piece suit with a matching vest or a double-breasted one with peak lapels is an excellent choice if you want to look older. This dress makes you appear mature and formal, and it gives you a nice v-shape. If you dislike suits, a jacket would also be appropriate. You can choose a blazer or a sports coat rather than a casual jacket such as Harrington or a field jacket. A tweeted sports coat with elbow patches together with a vest to keep you warm gives you the color and the sophisticated look that you need.
Wearing a Nice Overcoat
Putting on a proper overcoat during the cold months of the year makes you look older and more mature. It would help if you also upgraded to dress shirts rather than go for T-shirts or polo shirts. The shirts should have subtle colors and patterns like pastels to give them a more serious look. Avoiding bold stripes and loud colors is helpful since older men do not like them.
Wearing a Hat
Most mature men like wearing hats. You can wear a Panama hat in the summer, a fedora hat in the winter, or just a flat cap. Most young people are not a fan of hats, and wearing these will make you look older and more mature.
Adding Cufflinks to Your Outfit
Adding cufflinks to your outfit is an easy way to make it look more mature than your age. The majority of young people like wearing barrel cuffs with buttons.  French cuffs or a pair of cufflinks on your dress shirt is an excellent way to make you look well-dressed and older.
Writing Properly
Expressing yourself appropriately in writing is also a great way to make you look mature, primarily if through email or correspondence through cards. Useful sentences and proper grammar speak volumes about your maturity. You should avoid smiley and use cursive handwriting when handwriting notes as younger generations do not use it.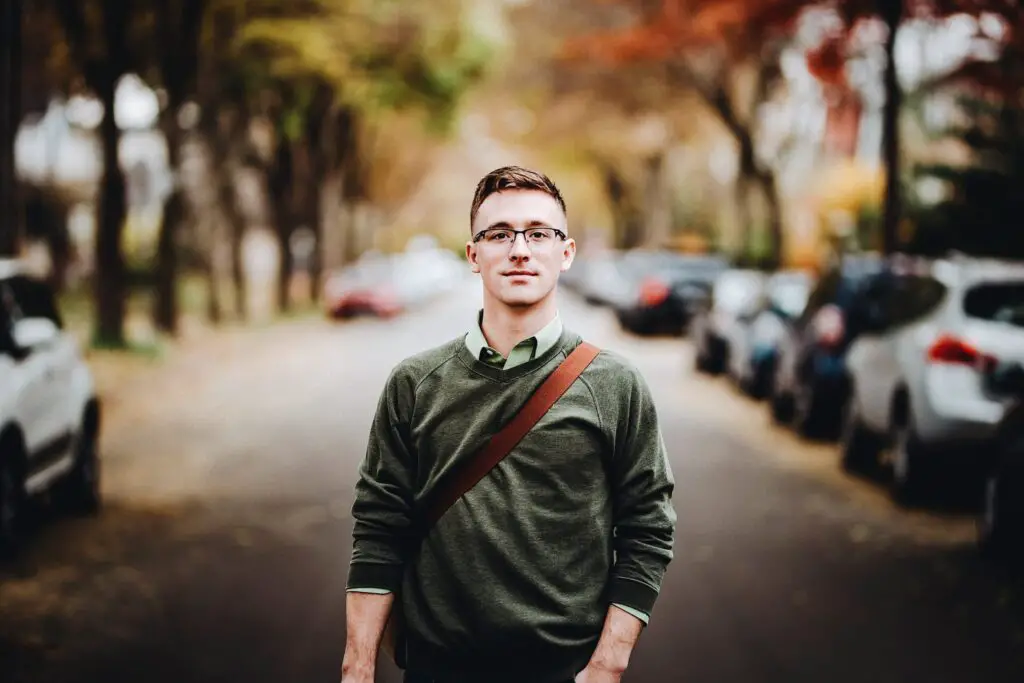 Final Word
Looking older than you are, has many benefits, especially when you are advancing in your career and need to command the respect that you deserve. It is, however, crucial to ensure that you feel confident and comfortable in whatever you choose to wear.
If there is an older man that you consider stylish and admire, you can analyze his outfits. Look at his choice of colors and patterns and try to model them to fit your taste. Try also to choose colors that are not as bold as this may go well with the younger generation.
References:
https://bellatory.com/clothing/How-to-look-older-Ways-baby-faced-guys-can-look-older-than-their-age
https://www.mensxp.com/grooming/wellness/118088-grooming-tips-to-lose-the-baby-face-and-look-older.html