Last Updated on September 11, 2023 by Reiner Chase
Yes, Planet Fitness typically provides showers at its gym locations. Most branches offer locker rooms with showers for members to use after their workouts, enhancing the convenience and amenities available.
Does Planet Fitness Have Showers At The Gym?
Planet Fitness indeed offers shower facilities at their gyms. These establishments are designed to provide all necessary amenities for a complete, comfortable workout experience, featuring not only exercise equipment but also locker rooms equipped with showers.
Cleanliness and Maintenance:
Shower facilities at Planet Fitness are held to a high standard in terms of cleanliness. Regular maintenance and rigorous cleaning schedules are implemented to ensure maximum hygiene for all users.
Privacy First:
Planet Fitness is mindful of its users' privacy rights. Individual shower stalls are provided to maintain the privacy and comfort of gym-goers.
Availability and Access:
All members have access to the shower facilities without additional charge beyond the membership fee. The showers are typically open during regular gym hours, although users are encouraged to verify specific timings at their local Planet Fitness branch.
No Time Restrictions:
Planet Fitness does not impose a time limit for using their showers. However, members are encouraged to be considerate of others waiting in line, particularly during peak hours.
Provided Amenities:
Though the showers are indeed provided, Planet Fitness does not usually offer free towels or toiletries. Gym-goers should bring their towels, soap, and shampoo.
Inclusive Environment:
Planet Fitness aims to create a "Judgement Free Zone". This means that everyone, regardless of their fitness level or experience, is welcome to use the facilities, including the showers.
Designated Locker Rooms:
At Planet Fitness, specific locker rooms with shower facilities are provided for men and women. This segregation is designed to maintain the comfort and security of all gym-goers.
What to Expect in Planet Fitness Showers
When using the showers at Planet Fitness, you can generally expect the following:
Clean and Well-Maintained Facilities: Planet Fitness prides itself on maintaining clean and hygienic facilities, including the showers. You should expect a clean and well-kept environment.
Locker Rooms: The showers are typically located within the locker rooms, so you'll need to use the locker room facilities to access the showers.
Private Stalls: Most Planet Fitness showers are in individual stalls, offering privacy. These stalls are typically equipped with a curtain or door that you can close while showering.
Hot and Cold Water: You can expect to have access to both hot and cold water in the showers, allowing you to choose the water temperature that suits your preference.
Shower Amenities: Planet Fitness may provide basic amenities such as soap, shampoo, and sometimes even towels. However, it's a good idea to bring your own toiletries and towels just in case.
Changing Areas: In addition to the showers, locker rooms usually have changing areas with benches and lockers for storing your belongings securely while you shower.
Accessibility: Planet Fitness aims to make their facilities accessible to all members, so you can expect showers to be designed with accessibility features for individuals with disabilities.
Clean-Up Policy: Planet Fitness encourages members to clean up after themselves. There may be cleaning supplies available to wipe down the shower area after use.
Crowd Levels: The availability of showers and the level of crowding in the locker rooms can vary based on the gym's location and the time of day. Mornings and evenings tend to be busier.
Check with Local Gym: Specific amenities and features can vary by location, so it's a good idea to check with your local Planet Fitness gym to get precise details about their shower facilities.
What Are The Good Things About Showering After The Gym At Planet Fitness?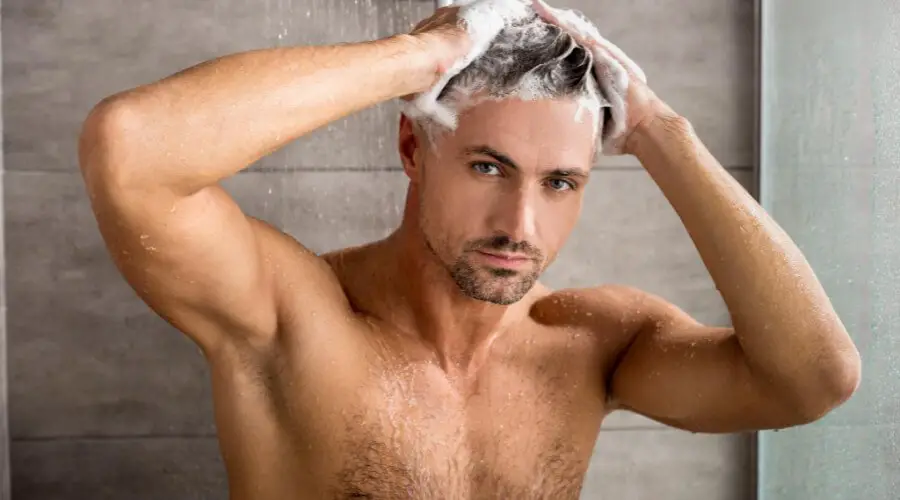 Planet Fitness focuses on providing a comfortable and relaxing experience for all its members. Their amenities include free showers, towel service, dry saunas, and a variety of other healthy options.
There are some really good things about showering after the gym. And one of them is that you can spend more time at the gym.
Additional benefits of showering after a gym session include:
-getting rid of excess sweat and body moisture from the exercise routine
-removing dirt, oil, and chlorine from your hair and skin
-cleaning your pores so that you have a fresher feeling when returning to work or back home.
8 Benefits Of Planet Fitness Gym Memberships
Planet Fitness is a fitness center that is not only accessible but also affordable. It offers its members the best of both worlds – a gym with amenities and personal trainers that is open 24 hours, 7 days a week.
Planet Fitness provides their members with an extensive amount of benefits like:
– Free access to training sessions and personal training by certified trainers
– A subscription that allows free access to all the services at all Planet Fitness gyms
– Easy online booking for group classes
– A variety of equipment including cardio machines, free weights, treadmills, bikes, and more.
– Planet Fitness members receive unlimited access to over 2,000 locations and gyms all over the world.
– The gyms are equipped with state-of-the-art cardio and strength equipment as well as a wide variety of classes and group training sessions for every need and goal.
– They also have affordable rates for day passes so they can come in and work out anytime. This creates an atmosphere that makes working out easy and accessible to people all over the world.
– You'll find people who keep to themselves and are friendly to others, while others are highly social and open up quickly. You'll also find people who love exercise but can't work out for long periods of time or use equipment.
References:
https://powerliftingtechnique.com/does-planet-fitness-have-showers/
https://trustyspotter.com/blog/planet-fitness-showers/