Last Updated on January 21, 2021 by
Under Armour is an American company founded in 1996 by Kevin Plank, former football team captain of the University of Maryland. Under Armour's topmost alternatives include Adidas Nike, Puma, Skechers, Fila, New Balance, Lululemon, ASICS, VF, Hanesbrands, and Reebok.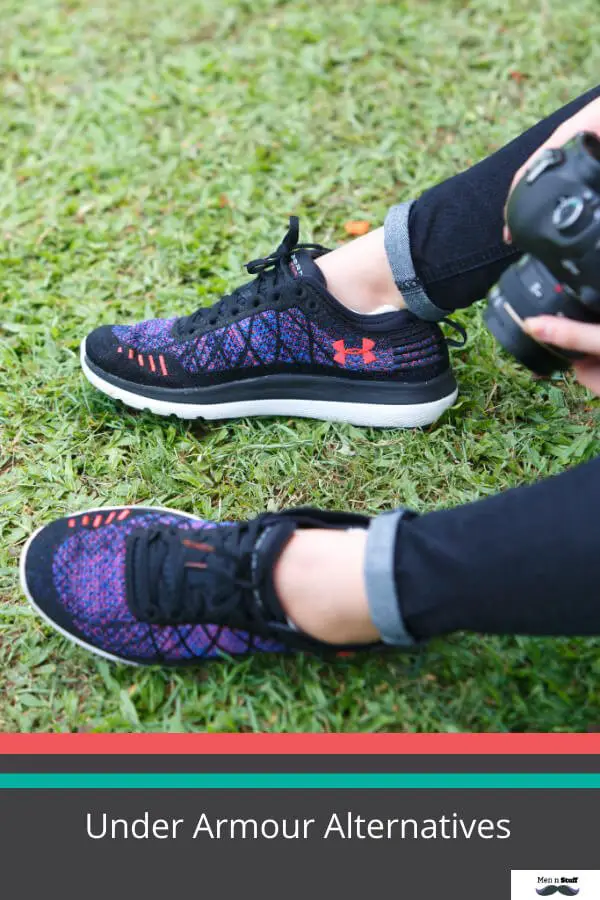 Competitor Analysis For Under Armour
Under Armour deals with the production of both sports and casual wear. Just like any other big company, it has its own sets of competitors. It has a strong base of loyal customers and enjoys a considerable market share; it still faces tough competition from other brands on the market. Competitor analysis has been conducted for the same. Let us check out its competitors:
Nike: Nike has the largest market share in the footwear and apparel industry and is the most recognized and globally dominant brand. Big celebrities endorse Nike's brand image, including Michael Jordan, Kobe Bryant, LeBron James, Roger Federer, Cristiano Ronaldo, Maria Sharapova, etc. 
It puts pressure on Under Armour to spend money on research endorsement to increase their presence and competition. Under Armour is in Nike's top competition due to its global presence in China, Asia, Latin America, and EMEA markets. The company's revenue in 2019 was $39.1 Billion, with 384 stores in the United States and 768 in other countries.
Adidas: Leaving out Adidas and Under Armour, while talking about athletic giants is not at all justifiable. Adidas has a considerable market share in the European Market and a dominant presence in the market. It stands in second place in the world of athletic footwear and apparel. 
Previously, Adidas was known for the production of footwear for soccer, but its market diversified to athletic footwear and equipment after Reebok and TaylorMade's ownership. The last few years have proven to be very good for Nike and Adidas due to their excellent performance, while Under Armour (UA) kept losing its share. But the revenue of UA has been growing since then. The company's revenue for 2019 was $26.4 Billion. 
Puma: Even though Puma has been doing well for the past few years and is another one of Under Armor's strong competitors, people do not often consider it the same. They could make this happen after they decided to involve celebrities as their brand ambassadors and creative directors. These celebrities were able to design and promote different shoe brands. It has resulted in higher-earning, faster growth, and higher margins for Puma than Under Armour. The company's revenue for 2019 was $6.1 Billion.
New Balance: Another competitor for Under Armour is New Balance. The technical features found in New Balance's footwear are generally not found in shoes from other brands. Before moving on to this section, the company manufactured arch support and other accessories for improving shoe fit. 
These features include a heel counter, availability of shoe sizes, blended gel insertions, and cushion support. New Balance is growing fast and chasing after Under Armour. The company's revenue for 2019 was $4.1 Billion.
ASICS: ASICS stands for Anima Sana In Corpore Sano. It is a Latin phrase that means "Healthy Soul In A Healthy Body." It is a Japanese corporation dealing with the production of sports footwear, apparel, and equipment with the primary aim of becoming the best brand for sporty people. 
As per the reports, in FY2018, ASICS generated $2.9 billion revenue with sneakers' sale, whereas Under Armour had to be satisfied with just $1.1 Billion. The company has also launched an e-commerce website for its market-based in India to show their latest collection. It produces the best products to satisfy the human body and soul and expand its market presence. The company's revenue for 2019 was $3.5 Billion.
Skechers: Skechers, a name and a brand we are very familiar with. It is an American Lifestyle and Performance brand. It specializes in the production of athletic and casual footwear for men, women, and children. Skechers Gorun and Gowalk footwears are a part of the performance division. 
Shoes with a relaxed fit, comfort fit, memory foam, and BOBs shoe are part of the lifestyle division. All these features make Skechers another top competitor of Under Armour. The company's revenue for 2019 was $5.2 Billion.
Fila: Founded in 1911 in Biella, Fila is an Italian company, now a Fila Korea subsidiary, specializing in athletic and casual footwear and accessories. Earlier, the company used to produce underwear for the residents of the Italian Alps. The company has different online and offline stores offering its products to its customer. The company's revenue for 2019 was $2.6 Billion.
Lululemon: Canadian athletic apparel brand, Lululemon, is a yoga-inspired company producing products for men and women. They have their website and stores where they sell their products and do not rely on retailers the way Nike and Under Armour do. 
It gives the company complete control over the pricing, distribution, and presentation while differentiating Nike, Adidas, and Under Armour. FY2018 resulted in $3.288 billion in revenue, which was around 24.13% higher than the previous year. The revenue further increased to $3.9 Billion in the year 2019.
Reebok: Reebok was acquired by Adidas in 2005 and has been known for its innovative and comfortable product line. Their target customers were the people who wanted to live a fit and adventurous life. With time the sales and performance graph of Reebok hit a flat line and had stayed the same. 
As a result, the company was only able to generate a revenue of $2 Billion. The company has been an excellent competition for Under Armour, but its revenue in the first quarter of FY2019 suggests that it will soon overtake the company.
Hanesbrands: America based manufacturer and marketer of clothing Hanesbrands are among the strongest apparel brands in the United States, Australia, Asia, Europe, and South Africa. It has 252 stores in the United States alone. The company earns its revenue from 11 different brands, including lingerie. Some Hanesbrands brands include Hanes, Champion, Playtex, JMS, Bali, L'eggs, and others. 
Its 90% of clothing is manufactured either in the plant or by dedicated contractors. The company is a strong competitor of Under Armour, having more than 50000 employees in 35+ countries. The company's revenue for 2019 was $6.9 Billion.
VF: VF, also known as Vnity Fair Silk Mills Inc, is a global manufacturer of apparel and footwear. The company was founded in 1989. The company has 19 brands under it. The revenue for FY2019 was $13.8 Billion.
Competitor's Stats
| | | | |
| --- | --- | --- | --- |
| Name | Founded | Headquarters | Employees |
| Adidas | 1924 | Herzogenaurach, Germany | 59,533 |
| Nike | 1964 | Beaverton, Oregon, US | 76,700 |
| Puma | 1948 | Herzogenaurach, Germany | 14,332 |
| Skechers | 1992 | Manhattan Beach, California US | 13,100 |
| Fila | 1911 | Seoul, South Korea | 1000 |
| New Balance | 1906 | Boston, Massachusetts, US | 5,497 |
| Lululemon | 1998 | Vancouver, Canada | 19,000 |
| ASICS | 1949 | Kobe, Hyogo, Japan | 9,039 |
| Hanesbrands | 2006 | Winston-Salem, North Carolina, US | 63,000 |
| VF | 1989 | Denver, Colorado, US | 50,000 |
Frequently Asked Questions
1. What Are The Products Of Under Armour, And Where Is The Headquarter Located?
Under Armour produces and sells sport and casual apparel, footwear, and accessories. It is an American company with its headquarters in Baltimore, Maryland, US.
2. Is Under Armour Better Than Its Competitors?
Under Armour has had a very fast-paced growth since its inception. A company can be grown fast only if its products are better than its competitors.
3. How Does This Company Make Money?
The company has its business in three major segments; apparel, footwear, and accessories. The company gets 67 % revenue from apparel, 20% from footwear, 8% from accessories, and the rest from licenses to partners.