Last Updated on August 29, 2023 by Reiner Chase
Adidas has two logos: the trefoil and the three stripes. The trefoil represents Adidas' heritage and Originals line. The three stripes, symbolizing sport and performance, is their primary logo. Adidas Classic refers to their iconic styles and original line celebrating their heritage.
Why Does Adidas Have Two Different Logos?
Adidas has two different logos, the "Trefoil" and the "Three Stripes," each with distinct historical and branding significance:
Trefoil Logo: The Trefoil logo was the original Adidas logo, introduced in 1971. It features a stylized three-leaf design that symbolizes diversity – representing the brand's three core markets: performance, style, and streetwear. This logo was mainly associated with the Originals line, which celebrated Adidas' heritage and iconic designs. It signifies the brand's roots and its unique appeal to lifestyle and fashion.
Three Stripes Logo: The Three Stripes logo is arguably Adidas' most recognizable emblem. It consists of three parallel stripes, symbolizing the challenges that athletes face to achieve excellence. This logo has been associated with Adidas' focus on sportswear and performance, reflecting the brand's commitment to athletes and active individuals.
The reason for having two logos lies in Adidas' evolution and diversification. Over the years, Adidas expanded beyond sportswear into lifestyle and fashion. The Trefoil logo was introduced to mark this expansion, while the Three Stripes logo remained synonymous with athletic performance. This approach allowed Adidas to maintain a clear distinction between their various product lines and target audiences.
In summary, Adidas has two logos – the Trefoil and the Three Stripes – to cater to both its heritage-focused lifestyle products and its performance-oriented sportswear, ensuring a comprehensive brand identity across different markets.
The History of the Adidas Logo
| Year | Logo Description | Relevant Details |
| --- | --- | --- |
| 1949 | The first Adidas logo | The logo featured a simple shoe with three stripes, symbolizing the durability and support provided by the brand's athletic footwear. |
| 1971 | Three Leaf Logo (Trefoil Logo) | This logo symbolized the Olympic spirit and depicted a trefoil plant. It represented the diversity of Adidas as it had expanded from shoes to other sports and clothing lines. |
| 1991 | Three Stripe Logo in a Mountain Shape | The three stripes were turned into the shape of a mountain peak. This was aimed at signifying the challenges athletes face and how they overcome them with Adidas equipment. |
| Present | Return to Original Three Stripe Logo (with some modifications) | Now representing more than athletics, the logo maintains its classic three-striped design while evolving to reflect Adidas' tranformation into a modern sportswear brand. |
Why Did Adidas Change Its Logo?
Eventually, all large companies update their logos to change with the times. As Adidas grew, the management wanted to represent that growth and company philosophy with an updated logo.
Initially, the logo had a shoe with lettering around it. With time the management began adding the iconic three stripes to their products. The intent was to show the diversity of the company. The primary continents where Adidas sold the sneakers were North America, Europe, and Asia.
The Difference Between the Three-Stripe Logo and The Original Three-Stripe Logo
If you're familiar with Adidas, you probably recognize one of their logos: three parallel stripes that run across a shoe or t-shirt. But if you don't know your athletics brands, it might seem like there are two Adidas logos; one with three parallel lines and another with Adidas printed in block letters.
There are three types of Adidas logos; the original logo that consists of a wordmark with three strips, an iconic logo with three stripes only, and an updated logo that blends both traditions into one.
Aesthetically speaking, each type has its benefits; it all depends on what look you want to portray through your clothing or sneakers. Here's how they differ:
In 1981, Adidas released a new logo consisting of three stripes. The iconic logo was designed by Klaus Kinkartz and remains one of their most recognizable trademarks today. While there is no official explanation for why Kinkartz chose to use three stripes instead of four, reports say he was influenced by Japanese calligraphy and Bauhaus design principles.
The company also mentioned that he chose three because it is an aesthetic number that provides a sense of harmony and balance in visual expression.
Over time, there have been variations, but today, you see Adidas written out in capital letters between each stripe instead of Adidas written vertically down the middle stripe.
How to Tell If an Adidas Product Is Authentic or Not
In a day where just about anything is sold on eBay, it's essential to know how to tell if an item is authentic. An authentic product will often be labeled as Adidas originals with an accompanying three-stripe logo.
However, in recent years we have seen the second type of Adidas logo appear on products that may not be authentic, the classic three-stripe logo.
You can tell which one is real; the logos are not identical in design, although they bear some resemblance. The difference lies in their proportions.
The top line of the newer logo, which has been used since 2004, is more comprehensive than its bottom line; whereas, in classic Adidas branding, which the brand used from 1969 to 2003, both lines had equal widths.
There is no space between Adidas and Originals in current branding, but there was previously. It doesn't mean that all products bearing the new logo aren't authentic, but it's something to keep in mind when shopping online.
The simplest way to find out whether a particular pair of shoes is fake or not is by looking at their packaging. Most fakes come without packaging or sometimes even tags. It's much harder to counterfeit shoe boxes, so you should look for these whenever possible.
The Story Behind the Brand's Iconic Stan Smith Sneaker
In 1971, an American tennis player named Stan Smith was introduced to a white leather shoe with green stripes by sportswear manufacturer Adidas on a trip to London. At first, he wasn't impressed until he wore them on the court. Soon enough, they were being worn by players at Wimbledon.
The signature style became known as the Stan Smith, named after their creator, and it remains one of their most iconic designs today. It's also where their other logo came from; its classic emblem in green, yellow, and white is now used to brand everything from cleats to clothing to bags for men, women, and kids alike.
But why two logos? There are two answers. First off, both logos have been around since day one. Secondly, each symbolizes something different about what Adidas stands for as a company: heritage and innovation.
Understanding Where the Brand Started and Their Cultural Significance
Following its founding in 1924, Adolf Dassler established his own shoe company that would eventually bear his name. The Adi in Adi Dassler is short for Adolf; it later became a household name when his brother Rudolf joined him in business.
Unlike many other athletic brands, they didn't begin making sports shoes until after World War II. Their first products were track spikes and baseball cleats. Instead of focusing on current athletes like other brands, they look to their past when considering new styles. Adidas has an impressive history of supporting athletics worldwide through events like the United States runner Jesse Owens.
They've also been a leader in innovative design with inventions like GORE-TEX footwear. Today, Adidas uses three different logos: the classic logo, the Trefoil logo, and the Brand logo + three stripes. All three have historical significance, but it can be difficult to tell them apart if you're unfamiliar with them.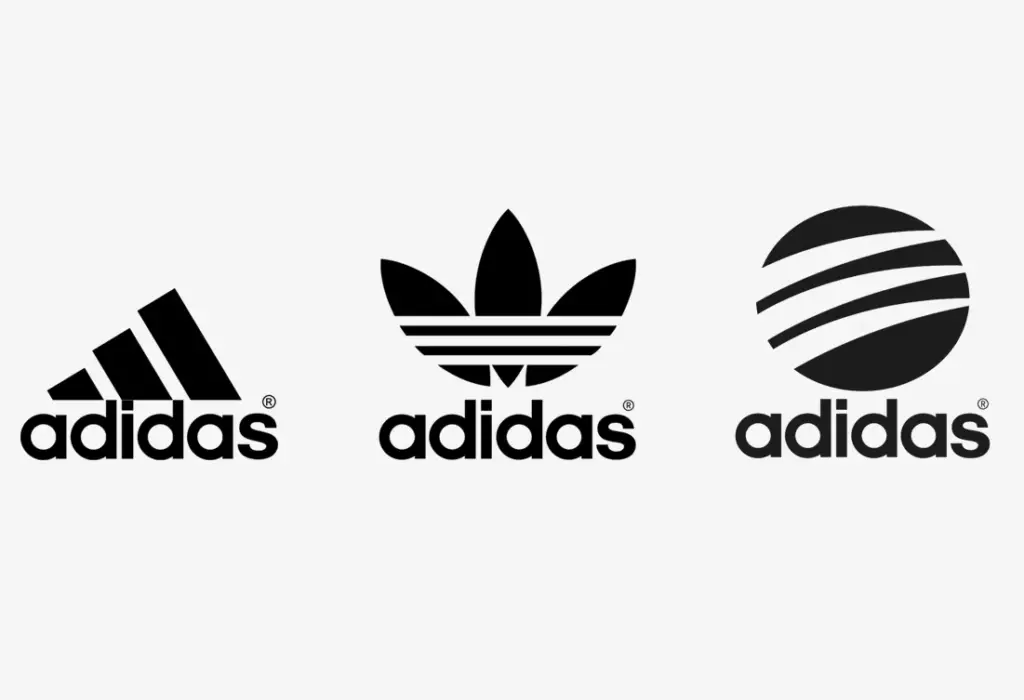 What Is Adidas Classic?
It's a classic for a reason. The original three-stripe was launched in 1949 with an ad campaign that consisted solely of a photo of three athletes sprinting down a country road in front of their hometown's town hall.
Created by freelance designer Rudolph Dassler later known as Adi, the shoes were too expensive to produce at first. He convinced his older brother Adidas' founder, to give him half his profits from shoes produced by their new partnership.
That agreement made Dassler rich enough to afford licensing fees, so he wrote Adidas on his pairs instead. When his brother found out, he wasn't happy.
Both brothers came up with a compromise; they split their company in two and created two different logos representing each brand. The Adidas logo is still used today; however, some shoes feature both logos to commemorate their origins.
References:
https://shoeeffect.com/why-does-adidas-have-2-logos/
https://www.tailorbrands.com/blog/adidas-logo