Last Updated on August 29, 2023 by Reiner Chase
Adidas Y-3 shoes are pricey due to their collaboration with high-end designer Yohji Yamamoto, resulting in premium craftsmanship, unique designs, and luxurious materials. Prices often range from $300 to $500, reflecting the blend of fashion-forward aesthetics and high-quality construction.
Are Adidas Y3 Shoes a Designer Brand?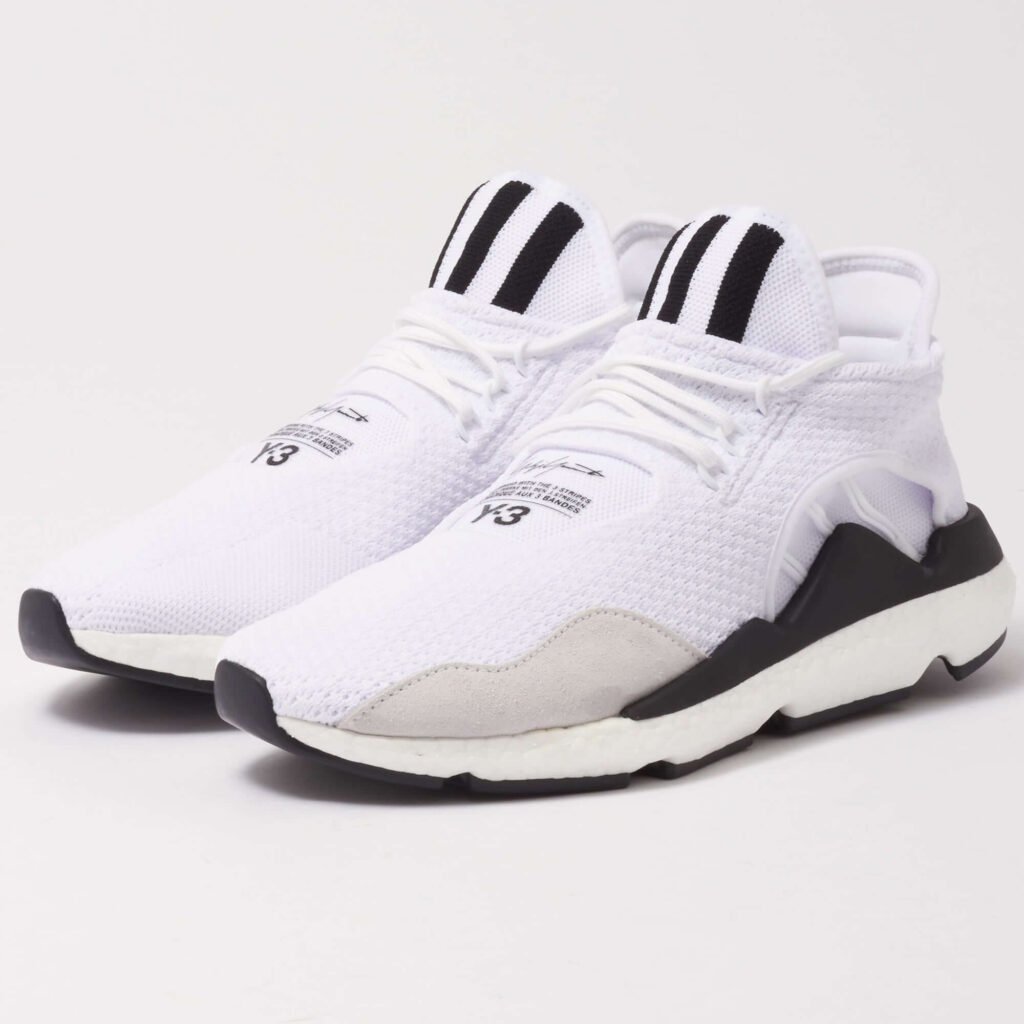 Y3 is a fashion-forward designer brand, and as with almost all designer brands, there is a hefty price tag for their products. When Adidas collaborates with another brand, they appear to directly pass those costs off to the consumer in their pricing structure, whereas other brands don't make it apparent or don't do this. Shoes, in general, are already overpriced.
To ensure you get the best value for your money, you need to understand why Adidas Y3 shoes are so expensive and what makes them such good quality.
Reasons Why Adidas Y3 Sneakers Are Pricey
1. The Branding Factor
Adidas introduced the shoes a few years back, and they've recently gone under the microscope after the brand slashed the retail price in half. Even with almost fifty percent off, not many men will spend over three hundred and twenty-five dollars for sneakers, especially those who often buy used shoes off Craigslist for less than fifty dollars.
After researching on behalf of curious sneakerheads everywhere, men realized that it's not much about what you're paying for but what you are getting.
One of the reasons why the shoes are expensive is because of branding. The three stripes and their association with Germany are synonymous with quality and high performance. It is a reason why many people pay more for these shoes. If you don't want to spend three hundred dollars and more on them, consider a pair from one of Adidas' other lines like ZX Flux or Ultra Boost, which are comparable and cheaper.
There is no need to spend hundreds because it says Adidas on them unless money isn't an issue.
2.The Designers Involved
A lot of expensive fashion products don't necessarily come from huge brands. It is mainly because these luxury product lines are primarily produced by Adidas Y3 retailers and not necessarily purchased from them.
Designers such as Alexandra Wang produce for other companies that consumers might not expect, and there's not wrong with that. It's part of how Alexandra has built up his following within his niche.
It isn't easy to know whether you're buying from a genuine brand name or an Adidas Y3 retailer who produces other designers' products, but there are ways to tell, and it is good to support the designer's work.
Know what you are getting into, and that way, you won't have any nasty surprises when your new shoes fall apart in two months.
There are always risks involved in purchasing designer goods, no matter where they're coming from or which company they're being sold to. However, there's also a reason why people go crazy over limited-edition items like those created by Nike Yeezy boost 350 retailers, and there is something special about knowing that only certain people will ever get to wear something so unique and coveted.
3. The Materials Used in Production
Among other materials, the manufacturers of Adidas Y3 make the shoes with a synthetic outsole made of polyamide and polyurethane. Synthetic midsoles allow for more cushioning than their leather counterparts, but many find these materials break down faster and aren't as breathable. As for sizing options, Adidas offers an array of sizes from extra small to extra-large in half-size increments.
If you're purchasing your first pair of hi-tops from AY-3, it's recommended to opt for half sizes to ensure a better fit and ultimate comfort. You can also buy a wider size if your feet tend to swell throughout the day.
It's worth noting that all three colorways come in both men's and women's styles. Some reviewers say they run true to size, although some reviews say that the shoes run slightly large or small, so be sure to try them on before buying.
You should expect to pay more than two hundred dollars for your first pair of Adidas Y3 high tops. It is standard pricing for designer sneakers; expect to pay more than two hundred dollars for any designer sneakers, regardless of the brand.
It seems a lot at first, but once you see how well they are made and how great they look on your feet, you'll probably feel it was money well spent.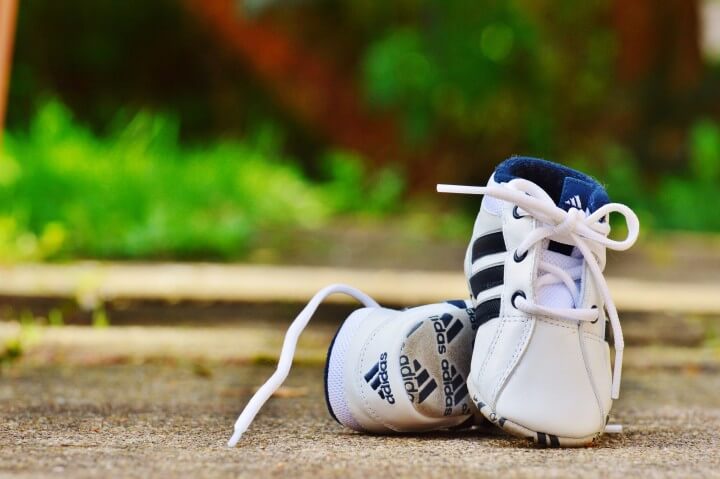 4. The Retail Process
There are several ways to go about buying shoes. If you walk into a store, expect to pay top dollar for any branded pair you like. In that sense, shoes are very much like fashion: Gucci is Gucci regardless of whether it's bought at a total price or sold at a steep discount in an outlet mall.
What's important is that both styles and brands retain their high prestige. If you want something cheaper than retail and don't mind buying online, you will get a good deal by checking out good deals. For example, check out eBay for the latest models or scour Amazon for good deals on discontinued styles.
The key is to ensure that what you're getting isn't fake; you can check out websites like PurseBlog and StyleForum before making any purchases online. If you're looking for luxury without buying at retail prices, there are many sites where limited-edition sneakers sell as quickly as they're released.
You'll have to buy fast if you want them, though remember it's not about getting something cheap; it's about getting something special.
A significant part of sneaker culture is standing out from the crowd. Everyone wants to be different, and that's why people love shoes. People who have money to spend will never say no to a two-hundred-dollar pair of designer sneakers, even if they look exactly like a twenty-dollar pair from Walmart.
5. Durability
Most people think that shoes are an unnecessary expense that you can skip. The misconception is that durable and well-made shoes are expensive, and people choose not to buy them because they aren't affordable.
While it's true that sneakers cost more than one hundred dollars a pair, not everyone has to pay top dollar for quality footwear. It's easy to find discounted sneakers online, or you can opt for last season's styles.
Ensure you get your kicks from a legitimate retailer to know they were made using high-quality materials and will last through heavy use.
For example, if you want to buy some new running shoes but don't want to spend hundreds of dollars on them, there are plenty of options.
6. Style
Even though the shoes are costly, they're well known in popular culture as fashionable and desirable items. It's all about status and showing off how rich one is. Many people who purchase these items do so not because they need them but because they're making an investment in themselves, and displaying their self-worth through clothing is nothing new.
Despite their high price tag, many people still choose to buy and wear Adidas Y3 sneakers. If you want to buy them for yourself but aren't ready to spend that much money, check out websites such as eBay.
Price of Adidas Y3 Shoes
| Type of Y-3 Shoes | Price Range |
| --- | --- |
| Sneakers | $300 – $500 |
| High-Top Sneakers | $350 – $600 |
| Boots | $400 – $700 |
| Sandals | $250 – $400 |
| Slides | $150 – $300 |
References:
https://gzipwtf.com/why-is-y-3-so-expensive/
https://cultedge.com/adidas-y-3-futurism-without-fear/