Last Updated on March 6, 2021 by
The reason for the popularity of north face jackets is their marketing and branding. Through this, they have become more influential as the symbol of status. Being western and classy also favors the success of North Face. With an easy to read the name, the entire brand's tactics have enabled its popularity among ordinary people. Even the logo is made with color, contrasting the fabric because of which it became more famous.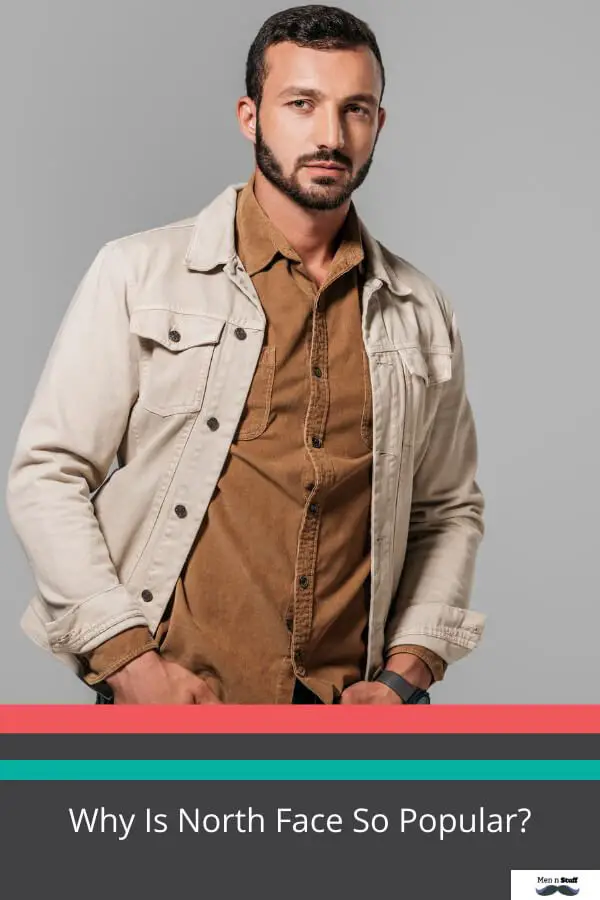 Why Are North Face Jackets So Expensive? 
The jackets that come under the brand North Face offer outstanding comfort, which are the most durable ones in the contemporary market. Because of this, The North Face has become one of the most featured brands. 
This brand has its origin in America. It was established in 1966. It started its market by selling outdoor gear, especially for mountain climbers and backpackers. After some time, during the 1980s, it expanded its products to skiwear and some camping equipment for the public. 
Whether you are a professional sportsman or just a newbie in climbing and hiking, these days, you are assured of getting all the necessary equipment that is required for your trip. These factors help you to enjoy your ongoing passion without any difficulty. 
The insulated jackets of North Face that are famous worldwide among men have become a firm root for the popularity of the brand. 
Reasons For The Popularity Of North Face Jackets 
As we know, the popularity of this brand is overwhelming among men. Here we will try to understand four significant reasons for its vast popularity. 
Fabric Technology, The North Face provides many options for selecting specific fabrics for its customers, unlike the other high-end brands famous for their fabrics. 
Their jackets got revolutionary changes due to their successful partnership with the other companies that specialized in insulation and jacket membranes. 
The North Face also developed ThermoBall, along with Primaloft. In these two, ThermoBall is well known for its round synthetic insulation, without losing its abilities even after getting wet. Other popular fabrics of this brand, GORE-TEX jackets, are highly breathable. Its membranes became the reason behind waterproof jackets from The North Face, which are very significant to other market jackets.  
The other fabrics of this brand, namely, Polartec and WINDSTOPPER softshells, are designed to withstand the most challenging weather conditions. These are well known as excellent insulating fabrics.  
Dryvent is an example of the very own and unique fabrics developed by The North Face.  Dryvent is a waterproof, windproof, and breathable fabric. Depending upon the needs of specific jackets, this technology offers three different options to choose from.  
The other fabric technology usually used in some of their bestselling softshells is TNF APEX, which prevents overheating. It keeps the jacket dry by using the water-resistance feature of DWR treatment.  
1. Environmental Ethics  
The connection of nature with outdoor activities is well known by this company. The North Face believes that nature is crucial in providing the best quality equipment for outdoor adventures. This brand also assures safety with its jackets, which are made to withstand harsh weather situations. 
Numerous land and water habitats were preserved by countless campaigns and donations to random organizations. It shows how sensitive this brand behaves to protect nature. They made a petition to save the Alaskan Arctic Refuge in 2016, The Conservation Alliance, Leave no Trace, and The Access Fund.  
It effectively led to the difference in the look of The North Face among the normal people. It also helped the brand to establish a particular image in the public eye. It increased their already well-balanced product reputation for standard and performance. 
2. Variety And Adaptability 
With its spectacular product range, filled with all the needed equipment for any outdoor adventure, it offers a very convenient experience to its customers. It happens because customers will not have to search brand to brand for a variety of products. 
Being a well-known and popular brand for their product's standard and performance, this brand enjoys trust from its customers, who never get disappointed by these products' durability. 
3. Performance 
The North Face jackets are the best option for people looking for an outdoor purchase to enjoy their fun-filled trip. These jackets are not under the list of mild winter withstanding jackets designed to withstand the hardest weather conditions. 
The main reason we come to realize buying these jackets is their capacity to stand in freezing temperatures. 
Reasons For The High Price Of The North Face Jackets 
● Quality is an undoubted factor for the High price of these jackets. The standard of these apparel gives a different appearance to other jackets of different brands.  
● If you consider performance, these jackets do not offer great options compared to other high-end brands. But The North Face will never provide a seasonal jacket, which helps you for only one or two years, like other brands.  
● Loyal customers and online reviewers appreciate the quality of these jackets and rave about their manufacturing. 
● You can easily find people who have been using these jackets for over five years that show how durable these jackets are. The North Face jackets give a new look even after performing for many years. 
● Another indication for their high price is their Lifetime Warranty. It is a unique attraction for these jackets. 
● Their manufacturing methods, including the use of recycled material, make them a trustworthy brand. You will feel much satisfied by this factor, along with getting a well-made jacket.  
All these factors are responsible for the expensiveness of The North Face jackets.  
Are These Jackets Worth The Price? 
Please Check The Following Table To Get An Idea About The Pricing Of The North Face.
| | |
| --- | --- |
| The North Face product  |    Price Range  |
| Men's jackets  |      $59-$299   |
| Women's jackets   |     $99-$499  |
| Kids jackets  |     $99-$249  |
Why North Face Dominates Outdoor Sports apparel? 
 In this context, we will discuss the factors that enabled this brand to dominate all other high-end brands and become increasingly popular among outdoor activity lovers.  
1. Wide Range Of Sponsoring Expeditions And Outdoor Events
 The North Face successfully sponsored as many as 70 athletes as part of their brand's "expedition tested" mantra since the 1970s. It helped in the widespread of the brand's popularity around the world. 
North Face signed an eight-year deal with the U.S.freeskiing team in 2011. They even sent a smart crew to Mt.Everest's peak in 2012 and 2014. They participated as one of the Olympic Games' most significant sponsors. 
TNF's continuous involvement in these outdoor events enabled like-minded athletes to know about this brand's products and gained popularity among the ordinary public. 
2. A Fundamental Commitment To Durability And The Community 
The North Face's unprofitable fund helped more than 350 grassroots organizations, which give their services to over 100,000 explorers.
The North Face announced the 2015 Explore Fund winners in July 2015, spending funds on 47 organizations within the US. Its profitable partnership with a variety of responsible organizations focused on nature and community. It developed the overall look of the brand. The North Face also limits the use of chemicals, water, and energy during its products' production. 
3. Never Stop Exploring Blog 
The North Face blog happily elaborates on explorers and their expeditions. It not only focuses on its products but also enables people to understand the concept of outdoor adventure. 
Its blog consists of recorded videos and written posts in blog posts, which are the original work of many athletes. It also offers advice for explorers, both new and old, and explains TNF products' usage without getting into any issues.    
4. User-Focused Connection On Social Media Platforms  
By seeing all their social media platforms, we can conclude that TNF is very social and interactive. They often ask their followers to upload a photo using the hashtag #GearUpGetOut, on Instagram. For this contest, they give gift cards worth $100 to the best images every week.  
They maintain a useful conversation by giving replies to comments and frequently asking their fans' questions over their Facebook page.
FAQs 
1. Are The Jackets Of North Face Comfortable?
Due to the high-quality technology in jackets' production, they ensure to give comfort and show high durability. 
2. Are The North Face Jackets Expensive? 
The answer to this question can be Yes, because of the performance these jackets offer, their price tags are at a higher level. But for the people who opt for the quality worth of their investment, these jackets will be the best choice. 
3. Why Are North Face Jackets Different From Other Brand's Products?
The reason for this can be their performance and quality. Along with this, the North Face brand offers a wide range of fabrics, enabling its customers to buy what they specifically want.