Last Updated on September 25, 2023 by Reiner Chase
The North Face is popular due to its quality, durability, and functionality. Their jackets are known for superior insulation, weather resistance, and outdoor performance, making them a top choice for outdoor enthusiasts.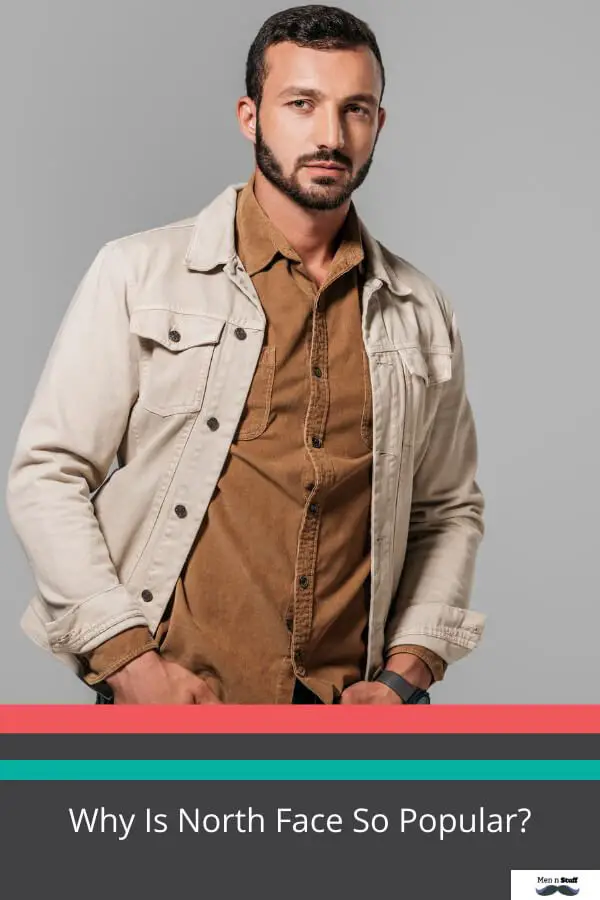 Why Are North Face Jackets So Expensive? 
There are a number of reasons why North Face jackets are so expensive.
High-quality materials and construction: North Face jackets are made with high-quality materials and construction methods. This includes using high-grade fabrics, such as Gore-Tex and Pertex, which are waterproof, breathable, and durable. North Face jackets are also built to last, with features such as reinforced stitching and sealed seams.
Research and development: North Face invests heavily in research and development to create innovative products that are designed to perform in extreme conditions. This includes developing new materials, technologies, and designs. For example, North Face was one of the first brands to use Gore-Tex in its jackets, and it continues to develop new Gore-Tex products.
Brand recognition: North Face is a well-known and respected brand in the outdoor industry. Its products are associated with quality, performance, and style. This brand recognition allows North Face to charge a premium price for its products.
Limited supply: North Face jackets are often in high demand, and the supply is limited. This drives up the price, as buyers are willing to pay more for a product that is in high demand and limited supply.
It is important to note that the high price of North Face jackets is not necessarily a bad thing. North Face jackets are known for their high quality, durability, and performance. If you are looking for a jacket that will last for years and perform well in a variety of outdoor conditions, then a North Face jacket may be worth the investment.
Reasons For The Popularity Of North Face Jackets 
The popularity of North Face jackets can be attributed to several key factors:
Quality and Durability: North Face is renowned for producing high-quality jackets made from durable materials. Their products are built to withstand harsh weather conditions and outdoor adventures, which has earned them a reputation for reliability.
Technical Innovation: The brand invests in innovative technologies, such as Gore-Tex and ThermoBall insulation, to enhance the performance of their jackets. These advancements provide superior warmth, breathability, and waterproofing.
Outdoor Heritage: North Face has a strong heritage in outdoor exploration and mountaineering. Their association with renowned climbers and athletes adds to their credibility among outdoor enthusiasts.
Versatility: North Face offers a wide range of jacket styles suitable for various outdoor activities and everyday wear. From hiking and skiing to urban commuting, their jackets cater to diverse needs.
Fashionable Design: The brand combines functionality with style, creating jackets that not only perform well but also look fashionable. Their designs appeal to both outdoor enthusiasts and urban consumers.
Sustainability Initiatives: North Face has made strides in sustainability, using recycled materials and responsible sourcing. This commitment resonates with environmentally-conscious consumers.
Global Presence: North Face's global presence and availability in numerous countries make their jackets accessible to a wide customer base.
Brand Reputation: Over decades of consistent quality and performance, North Face has established a strong brand reputation synonymous with outdoor adventure and exploration.
Celebrity Endorsements: Celebrities often wear North Face jackets, contributing to the brand's visibility and popularity in the fashion world.
Word-of-Mouth and Reviews: Positive reviews and word-of-mouth recommendations from satisfied customers play a significant role in North Face's popularity, as consumers trust the experiences of others.
Customer Loyalty: Many customers remain loyal to North Face due to their positive experiences with the brand's products, customer service, and warranty policies.
Seasonal Collections: North Face regularly introduces new collections and collaborations to keep its offerings fresh and appealing to a wide audience.
Are These Jackets Worth The Price? 
Whether or not North Face jackets are worth the price depends on your individual needs and budget. If you are looking for a high-quality, durable, and stylish jacket that will perform well in a variety of outdoor conditions, then a North Face jacket may be worth the investment. However, if you are on a tight budget or you don't need a jacket that is as technical or durable, then you may want to consider a less expensive option.
Here are some things to consider when deciding whether or not a North Face jacket is worth the price for you:
How often will you wear the jacket? If you are only going to wear the jacket occasionally, then it may not be worth spending a lot of money on a North Face jacket. However, if you plan on wearing the jacket frequently, then a North Face jacket may be a good investment.
What activities will you be using the jacket for? If you are only going to be using the jacket for casual wear, then you may not need a jacket that is as technical or durable as a North Face jacket. However, if you plan on using the jacket for demanding outdoor activities, such as hiking, camping, skiing, and mountaineering, then a North Face jacket may be a good choice.
What is your budget? North Face jackets are expensive, so it is important to consider your budget before making a purchase. If you are on a tight budget, then you may want to consider a less expensive option.
If you are unsure whether or not a North Face jacket is worth the price for you, it is a good idea to read reviews and compare prices from different retailers. You can also try on different jackets at a local store to see what fits you best and what features are important to you.
Ultimately, the decision of whether or not a North Face jacket is worth the price is up to you. Consider your individual needs and budget when making your decision.
The Pricing Of The North Face
| | |
| --- | --- |
| The North Face product  |    Price Range  |
| Men's jackets  |      $59-$299   |
| Women's jackets   |     $99-$499  |
| Kids jackets  |     $99-$249  |
Why North Face Dominates Outdoor Sports Apparel? 
 In this context, we will discuss the factors that enabled this brand to dominate all other high-end brands and become increasingly popular among outdoor activity lovers.  
1. Wide Range Of Sponsoring Expeditions And Outdoor Events
 The North Face successfully sponsored as many as 70 athletes as part of their brand's "expedition tested" mantra since the 1970s. It helped in the widespread of the brand's popularity around the world. 
North Face signed an eight-year deal with the U.S.freeskiing team in 2011. They even sent a smart crew to Mt.Everest's peak in 2012 and 2014. They participated as one of the Olympic Games' most significant sponsors. 
TNF's continuous involvement in these outdoor events enabled like-minded athletes to know about this brand's products and gained popularity among the ordinary public. 
2. A Fundamental Commitment To Durability And The Community 
The North Face's unprofitable fund helped more than 350 grassroots organizations, which give their services to over 100,000 explorers.
The North Face announced the 2015 Explore Fund winners in July 2015, spending funds on 47 organizations within the US. Its profitable partnership with a variety of responsible organizations focused on nature and community. It developed the overall look of the brand. The North Face also limits the use of chemicals, water, and energy during its products' production. 
3. Never Stop Exploring Blog 
The North Face blog happily elaborates on explorers and their expeditions. It not only focuses on its products but also enables people to understand the concept of outdoor adventure. 
Its blog consists of recorded videos and written posts in blog posts, which are the original work of many athletes. It also offers advice for explorers, both new and old, and explains TNF products' usage without getting into any issues.    
4. User-Focused Connection On Social Media Platforms  
By seeing all their social media platforms, we can conclude that TNF is very social and interactive. They often ask their followers to upload a photo using the hashtag #GearUpGetOut, on Instagram. For this contest, they give gift cards worth $100 to the best images every week.  
They maintain a useful conversation by giving replies to comments and frequently asking their fans' questions over their Facebook page.
FAQs 
1. Are The Jackets Of North Face Comfortable?
Due to the high-quality technology in jackets' production, they ensure to give comfort and show high durability. 
2. Are The North Face Jackets Expensive? 
The answer to this question can be Yes, because of the performance these jackets offer, their price tags are at a higher level. But for the people who opt for the quality worth of their investment, these jackets will be the best choice. 
3. Why Are North Face Jackets Different From Other Brand's Products?
The reason for this can be their performance and quality. Along with this, the North Face brand offers a wide range of fabrics, enabling its customers to buy what they specifically want.    
References:
https://www.theguardian.com/fashion/2021/jan/10/social-climber-how-the-north-face-puffer-jacket-became-street-style
https://www.materialmagazine.co.uk/blog/why-is-everyone-obsessed-with-the-north-face-jackets