Last Updated on August 21, 2023 by Reiner Chase
Hair pieces and toppers serve hair augmentation purposes. Toppers are larger, covering thinning areas, while hair pieces are smaller and versatile. Toppers often clip on, while pieces attach with adhesive. Both offer solutions for hair loss, with toppers popular among 20-40% of women experiencing thinning hair.
About Hair Toppers
Hair toppers are small hair pieces that cover up thinning hair or bald spots. They comprise different colors and textures to match your hair and can be attached using combs or clips. Toppers are great for those who want to cover up their hair loss without wearing a full wig.
They are easier to care for than wigs, so they're ideal for someone who doesn't have much time to devote to styling and upkeep. However, since toppers are small hair pieces, they do not look as natural as a full wig.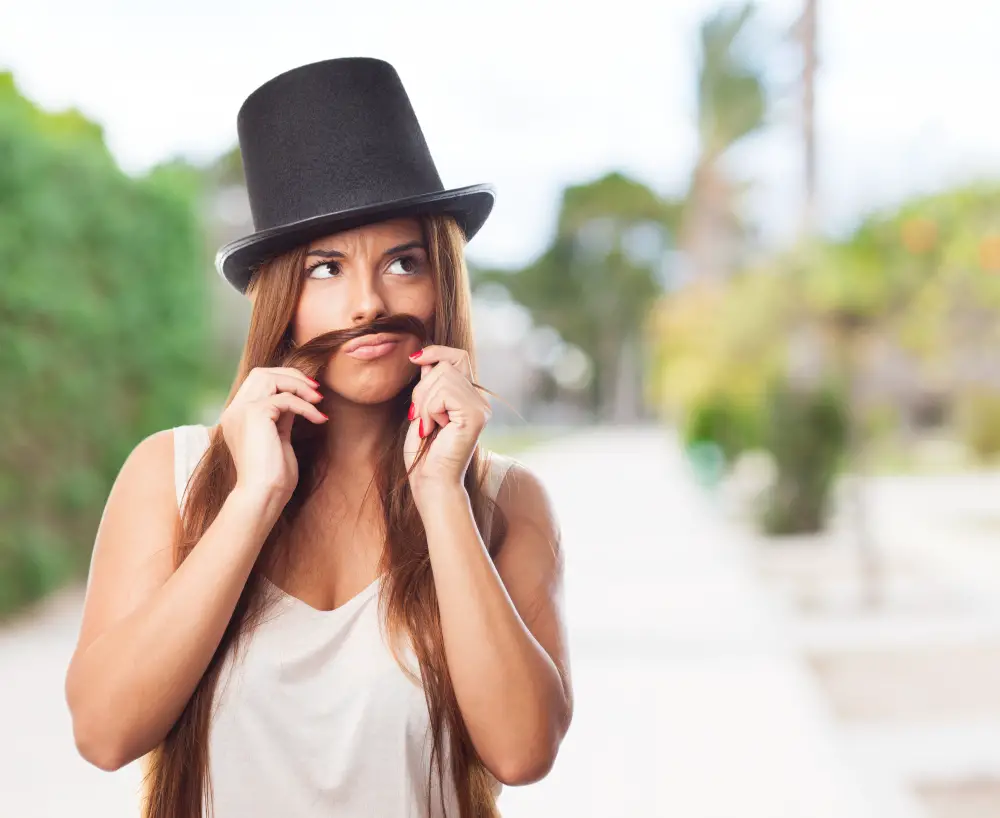 About Hair Pieces
Hair pieces are small sections of hair that can be clipped or pinned into your hair to add volume or fill in gaps. They're usually made from human hair, blending seamlessly with your hair.
If you're considering adding a hair piece to your wardrobe, you might wonder what the difference is between hair pieces and toppers. Here's a rundown of some of the similarities and differences between hair pieces and toppers:
Differences and Similarities Between Hair Pieces and Toppers
| | | | |
| --- | --- | --- | --- |
| Product | How to Attach | Materials Used | Where to Attach |
| Hair Pieces | Attached with crips or braids | Human Hair | Attached on top of your natural hair |
| Hair Toppers | Attached with adhesives | Human, synthetic, or horsehair | Attached to balding spots |
Hairpieces are usually made from human or synthetic hair, while toppers can be made with any material.
A hairpiece sits on top of your head while a topper sits just above your ears or down on your shoulders
Some companies make both pieces, while others specialize in one type.
The benefit of having both options is that they work well for different lengths of hair and different styles. You can add volume to shorter locks by using a topper or use an all-human hair piece for fullness when there isn't enough length at the roots. If you need something specific like long bangs, either could do the trick!
Understanding When to Wear Either of These Pieces
Whether you want to add some volume or cover up a little bald spot, hair pieces, and toppers can be a great option. But how can you choose between the two? First off, when should you wear one of these hairstyles? A hairpiece is a perfect option if you want to add some volume to the crown of your head.
It might make sense to use a topper if you have to thin in certain areas (like in front); however, if your goal is just an easy way to style your hair without adding any extra weight or bulkiness, then a quick blow-dry with a round brush will do!
Instead of asking, should I get a hairpiece or topper? Ask yourself what I want your result to look like.
How to Choose the Right Hair Piece or Topper
If you wish to add extra volume or length to your hair, you may wonder what the difference is between hair pieces and hair toppers. Both can be great options, but it's essential to choose the right one for your needs.
The two main differences are that a hair piece will attach to your natural hair, and an added-on topper will not touch your natural hair. A hairpiece typically requires more time for installation than a topper does.
Many types of hairpieces are attached with clips, braids, sewn-in, etc., affecting how much time it takes for installation and how long they'll last. A toupee attaches with glue (the same kind used in eyelash extensions) and is typically quick to install if applied correctly!
How do I choose? It depends on your preference and budget. Do you want something that you can wash every day? Do you want to be able to style it in different ways each day? Is money no object? Consider these questions before choosing whether or not a hairpiece or hair topper is suitable for you!
A common misconception is that hairpieces are more expensive than toppers. Generally speaking, this isn't true. Hair toppers cost less because they do not need to be fitted by a professional stylist like a piece would need and require less upkeep like clips or braids would need daily re-adjustments.
That being said, if you find the perfect wig at a steal of a price, it might just make sense for you!
Ultimately, you are the one to determine whether or not wearing one might make sense for your lifestyle – there isn't any correct answer here!
Choosing The Right Color of Hair Piece Or Topper
When it comes to choosing the right color for your hairpiece or topper, there are a few things you'll want to keep in mind:
Consider your natural: If you want a shade that will blend in seamlessly, choose a shade close to your own. If you want something that will add a pop of color, go for something that contrasts with your locks.
You'll also have to consider the overall style you're going for.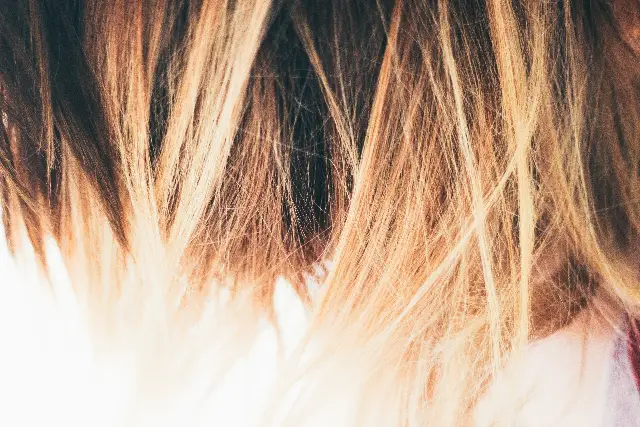 The Biggest Mistake People Make When Deciding to Wear a Hair Piece or Topper
Not all hair pieces and toppers are created equal. While they may serve a similar purpose, there are some critical differences between the two that you should understand before making a purchase.
Here is the biggest mistake people make when deciding to wear a hairpiece or topper;
They do not know what product they need: It is important to note that not all hair pieces and toppers are the same. There are many types on the market for different purposes and needs.
The following can help determine which is best for you:
If you want your hairpiece to look natural and blend in with your natural hair, go with a Human Hair Piece.
If you want your hairpiece to stand out and appear more like an accessory, go with an Artificial Fiber Piece.
Opt for a Perma-Hair Fiber system if you have thinning patches of the scalp or thinning edges.
If you want a lightweight option that allows air circulation through your scalp without feeling heavy, try a Micro-Fiber Piece.
How Long Does a Hair Piece or Topper Last
A hairpiece is usually a single clip-on or taped-on piece that you can add to your hair for a bit of extra volume or length. They typically last for one wear, although some higher-quality pieces may be able to be worn multiple times.
 On the other hand, a topper is a more significant piece meant to cover more of your head. Toppers can be clipped or glued in place, usually lasting for several weeks or even months.
Conclusion
Hairpieces and toppers are often confused with one another, but there are some critical differences between the two. Hair pieces are usually full or partial wigs to cover thinning hair or bald spots. Toppers, on the other hand, are smaller pieces that are meant to add volume or coverage to specific areas. So, assessing your needs before purchasing is essential if you're unsure which one you need.
Reference 1: https://www.simplywigs.co.uk/blog/wigs-vs-hair-pieces-whats-the-difference/
Reference 2: https://silkorlace.com/blogs/main/which-one-is-right-for-me-wig-or-hair-topper