Last Updated on August 29, 2023 by Reiner Chase
Bruh Girl style is a captivating and original fashion approach. With a mix of streetwear and laid-back charm, it gained popularity on social media. Incorporating phrases like "bruh" and head tilts, it's a distinct cultural expression that resonates with the youth.
Who is a Bruh Girl?
A Bruh Girl is every woman trying to find their style based on what they love; a new twist on classic styles and unique styles that we have never seen before. They like colorful clothing or wearing animal print patterns paired with cheetah print leggings and bright colored heels. There are no rules regarding what is wearable if you are a bruh Girl. You just have to wear whatever makes you feel good about yourself and look sexy.
You can further break down the definition of a bruh girl as follows:
A modern-day woman who is willing to express her individualism while working with her body type.
A confident woman who doesn't need outside approval.
Women who aren't afraid of their sexuality, be it an active one or a passive one.
An alluring woman who doesn't shy away from being that strong, independent woman that everyone admires.
Women who want to express themselves in every way possible.
You don't always have to show off your curves but if you do, go ahead because nothing will go wrong with showing off your assets (as long as it isn't too much). If you are comfortable in your skin, rock those shorts that show off your thighs because those legs were made for walking. Wear dresses if you feel good about yourself, but don't let anyone tell you how to dress.
What should I wear to be a 'bruh' girl?
The label 'Bruh' girl has been making quite a buzz on social media platforms, aimed at defining girls who are casual, sporty and relaxed in their demeanour and dressing. So, if someone aspires to channel this cool, down-to-earth aesthetic, here are a few essential clothing items to consider:
1. Oversized Hoodies:
Dressing like a 'bruh' girl starts with owning a collection of oversized hoodies. These are perfect for casual outings, studying sessions and everything in between. Plus, they give off a relaxed vibe that's central to the 'Bruh' girl style.
2. Cargo Pants or Denims:
Cargo pants or loose denims can be an important part of emulating the 'bruh' girl look. These baggy-bottoms give off the carefree vibe that is synonymous with the style, whilst providing comfort.
3. Sneakers:
The 'bruh' girl aesthetic wouldn't be complete without owning a pair of sneakers. High tops or casual streetwear shoes are best as they blend comfort with unpretentious style.
4. Beanie Hats:
Nothing says 'Bruh' quite like a beanie hat. This accessory ensures a laidback look while adding a touch of style to even the most casual of outfits.
5. Graphic T-Shirts:
Graphic tees can be cool, expressive and most importantly, comfortable. They are a serious staple in a 'bruh' girl's wardrobe.
6. Sports Attire:
Did someone mention sports? 'Bruh' girls often sport athletic-wear. Jerseys, sports jackets, sweatpants or basketball shorts are all fair game.
7. Bandanas:
A simple bandana can add that sporty-fiery vibe in no time. It can be worn on the head or tied around the neck, creating an iconic 'bruh' girl look.
8. Ripped Jeans:
A 'Bruh' girl often embraces the worn and torn look of ripped jeans, which screams stylish yet relaxed all at once.
Remember that being a 'bruh' girl extends beyond just clothing – it's an attitude, an approach to life which is casual, chill and uncomplicated.
| Clothing Piece | How it Contributes to the 'Bruh Girl' Aesthetic |
| --- | --- |
| Oversized Hoodie | Gives off a relaxed and casual vibe |
| Cargo Pants & Loose Denims | Creates a carefree aesthetic |
| Sneakers | Symbols of comfort with unpretentious style |
| Beanie Hat | Ensures a laidback look |
| Graphic T-Shirt | Cargo Pants & Loose Denim |
| Sports Attire | Gives off a sporty and active vibe |
| Bandanas | Creates an iconic 'Bruh' girl look |
| Ripped Jeans | Stylish yet relaxed look |
Suitable Accessories for a Bruh Girl
If you have short hair, then consider a colorful bandana. If you have longer hair, tie it back with one of the bright colors. Add some colors to your look by wearing a fabulous pair of sunglasses.
For shoes, choose a funky color like red or pink to match your clothes or your earrings. If that doesn't sound like what you want to do, try silver glitter heels instead; they're eye-catching in their own way.
Remember, bruh girls always match their nails with their outfits, so give yourself a manicure or pedicure in time for spring break. As far as makeup goes, please keep it simple. A light coat of mascara and eyeliner is all you need to make your eyes pop.
Don't forget a layer of lip gloss on top too. You can wear any jewelry that fits your style, but there are some excellent choices. Try long necklaces or bracelets in gold or silver hues to add even more color to your outfit. Finally, don't forget about accessories for your phone and tablet. An extraordinary case will ensure everyone knows who you are when they see it sitting on a table at school or work.
Bruh Girl Colors and How to Wear Them Correctly
Some women have a great skin tone that pairs well with most colors. These women should wear whatever they want. Other women need a little bit of help knowing what color choice to go for. If you're one of those women who don't know where or when to start or if you just aren't sure what color is best for your skin tone, read on to find some tips on how to figure out your perfect color combination.
You may start by checking the Bruh Girl fashion blogs to gain excellent style advice for busy businesswomen on how to dress professionally but with a chic twist.
The Proper Way to Choose Your Bruh Girl Outfit
Once you have determined which colors look best on you, it's time to decide what type of outfits will showcase them correctly. For example, redheads look amazing in vibrant orange hues because their cool undertones neutralize red hair's natural warmth.
Another example could be a brunette wearing bold blue clothing because her darker hair has cool undertones and works nicely with blues. Remember not to mix too many warm tones (reds/oranges/yellows) because they clash and make each other look dull instead of complementing each other.
A Bruh Girl's Shoes and Handbags
Shoes
What a Bruh Girl wears on her feet is perhaps one of her most defining characteristics. Girls who value comfort above everything else are likely to opt for boots or athletic shoes, while those who love their heels will gravitate towards strappy sandals, chunky wedges, or cute ankle boots.
More than any other accessory you might wear, your footwear will speak volumes about your personality, and what it tells people is that you're trendy yet laid back. It's important not to have different styles for different occasions. Think about building a collection of shoes to wear to various casual events from day to night without having to switch outfits entirely.
Handbags
Handbags are another Bruh Girl staple. They're more versatile than ever, with options ranging from oversized clutches perfect for formal events to small crossbody bags great for a night out on the town.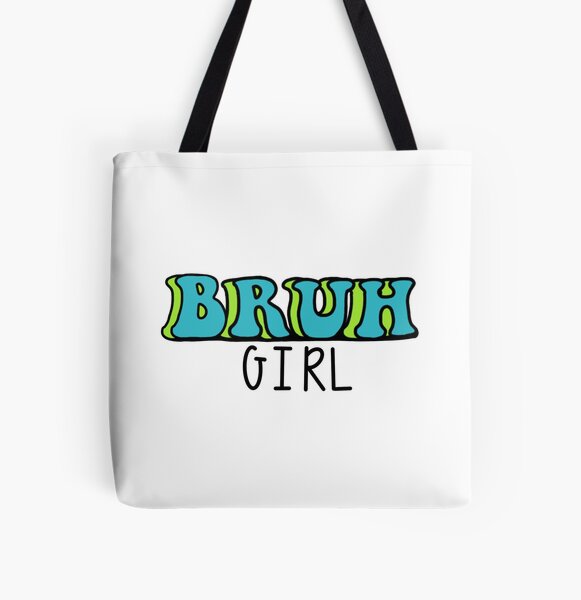 If you want to keep things simple, there are always classic leather satchels and hobo bags that match every outfit in your closet. However, don't forget that accessories aren't just limited to handbags. Belts add an extra pop of color and personality to any outfit, while scarves are fabulous at turning otherwise plain pieces into head-turners.
Cute Outfits for Different Occasions
Now that you know some of your favorite cute outfits, let's look at different occasions. For instance, one of the women's favorite places is a restaurant. Ensure you look good when you eat; you never know who might be there.
Remember, all you need is a few accessories to change your whole look. Add a fun scarf and beaded necklace if you wear denim jeans or shorts with a simple top. You can find great accessories at stores like Forever 21 or American Eagle Outfitters, where they have great deals on cool clothes every day.
Another idea is to wear a plain white T-shirt and blue jeans with an orange cardigan. Add some bracelets or earrings, and voila! You've got a fabulous outfit. These are two examples of how easy it is to create new looks by simply changing up your accessories.
Please don't forget about shoes. Make sure you're wearing comfortable shoes because if you're not comfortable in what you're wearing, why bother?
Hair Styles for Bruh Girls
While many people focus on what clothes to wear, don't neglect your hair. A great hairstyle can instantly change how you look. Try a Mohawk or pixie cut if you're looking for a relaxed style. Both have gained in popularity over recent years.
Consider shaving part of your head while leaving some long locks on top for another fascinating look. It makes for an attention-grabbing do that says you are fun and creative. To keep it professional, add a few curls and soft waves around your face, so it doesn't appear too severe.
How to Look Badass as a Bruh Girl
Being a bruh Girl isn't just about looking good. There's something much more important at play here; authenticity. If you feel like your style choices come from self-love, it doesn't matter what anybody else thinks about your look. You are expressing yourself in a way that feels good for you, not worrying about whether or not others will approve.
We won't pretend that there aren't ways to dress that seem more remarkable than others (because there are) but think of being original as an artist rather than following trends. It takes time, energy, and effort to cultivate a signature style, but once you have it down pat, people will notice, and they're going to want to emulate it. Trust us on that one.
References:
https://knowworldnow.com/12-bruh-girl-outfits/
https://www.quora.com/What-should-I-wear-to-be-a-bruh-girl