Last Updated on September 15, 2023 by Reiner Chase
Victoria's Secret Fashion Show tickets were not available for public sale. The event was typically by invitation only, with a limited number of seats reserved for VIPs, celebrities, and industry insiders.
How Do You Get Invited To The Victoria's Secret Show?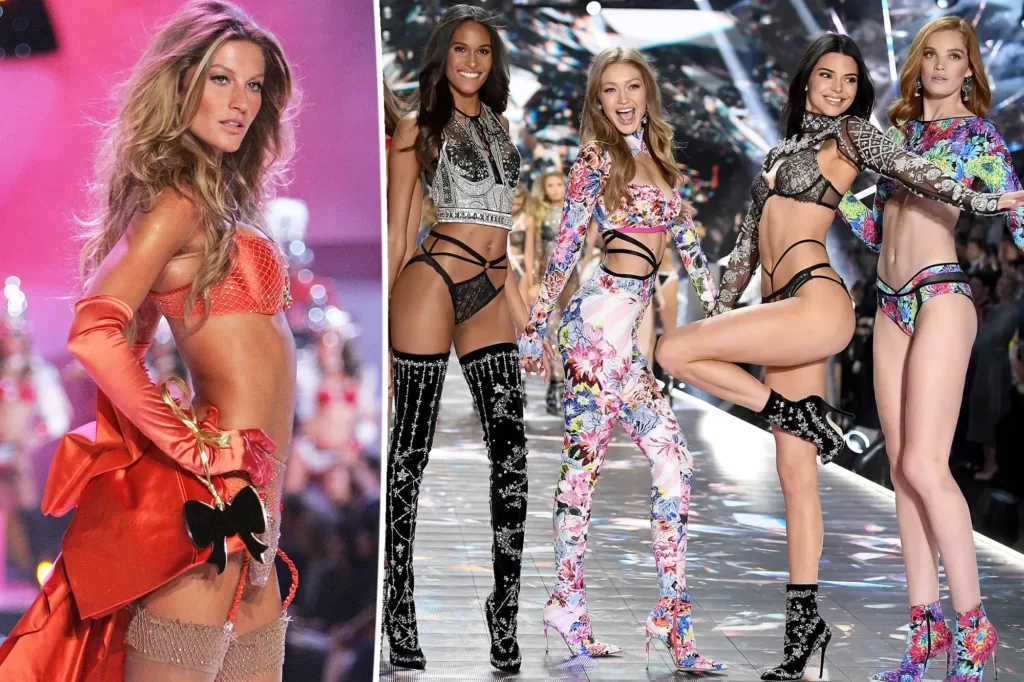 The Victoria's Secret Show is one of the most highly anticipated and exclusive fashion events in the world. Every year, the extravaganza showcases beautiful lingerie, elaborate winged costumes, and the world's top models strutting down the runway. While attending the Victoria's Secret Show may seem like a dream for many, it's not impossible to get an invitation. Here are some ways you can increase your chances of securing a coveted spot at this glamorous event.
1. Build a Strong Relationship with the Brand
Being a loyal customer and advocate for Victoria's Secret can help put you on the radar of the brand. Engage with their social media platforms, leave positive reviews, and participate in any contests or promotions they may be running. This active involvement demonstrates your genuine interest in the brand and could catch the attention of Victoria's Secret representatives.
2. Develop a Network within the Fashion Industry
Establishing connections within the fashion industry can open doors to exclusive events like the Victoria's Secret Show. Attend fashion events, parties, and networking functions. Engage with designers, models, stylists, and others associated with the industry. Building genuine relationships can lead to potential opportunities or recommendations for invites to high-profile events.
3. Work as a Professional in the Industry
Seek out employment or freelance opportunities in the fashion or lingerie industry. Working as a designer, stylist, makeup artist, photographer, or journalist in this field can increase your chances of being invited to industry events like the Victoria's Secret Show. Your professional involvement allows you to network directly with key individuals who have access to the show.
4. Be Active on Social Media
Social media is a powerful tool for catching the attention of brands. Showcase your own style, fashion sense, and love for Victoria's Secret on platforms like Instagram, Facebook, and Twitter. Use relevant hashtags and tag Victoria's Secret in your posts. Engage with their official accounts, share content, and express your support for the brand. This online activity could lead to brand recognition and possibly an invitation to their exclusive shows.
5. Leverage Charity Connections
The Victoria's Secret Fashion Show typically features performances, and the brand has a history of supporting charitable causes. By associating yourself with charitable organizations or fundraising events that the brand actively supports, you may increase your chances of receiving an invitation as a result of your involvement or contribution to these causes.
6. Be Involved with Fashion Influencers or Bloggers
Collaborating with fashion influencers or bloggers in the industry puts you in a position of influence and can attract attention from brands like Victoria's Secret. Engage with them, attend their events, or collaborate on projects. By associating yourself with influential individuals, you might gain access to exclusive opportunities such as invitations to the Victoria's Secret Show.
While securing an invitation to the Victoria's Secret Show is a highly exclusive achievement, it's not entirely out of reach. Establishing connections within the fashion industry, consistently engaging with the brand, and actively participating in the fashion community can significantly increase your chances of receiving an invitation. Stay proactive, maintain a strong online presence, and never underestimate the power of networking to have the opportunity to witness this iconic fashion event firsthand.
Can You Buy Victoria's Secret Fashion Show Tickets?
The Victoria Secret Fashion Show is a popular annual event, which brings thousands of visitors to the mall in order to see and shop at the exclusive clothing store.
It is held every November in Paris, France. Tickets are sold out in advance for a few months and prices vary by each year. The event involves thousands of guests who want to see the show, which includes models, dancers, and other special guests.
If you are planning a vacation in Paris or are looking for tickets for an upcoming event—such as the Victoria's Secret Fashion Show—then you would be interested in how much money it actually costs to buy tickets. Price varies from buyer to buyer and it's quite expensive. You can buy tickets online through many outlets such as Ticketmaster or Vivid Seats but it might be hard if you
How Much Does A Victoria's Secret Show Ticket Cost?
The Victoria's Secret show is one of the most popular shows in the world and can be seen anytime on any day. The tickets cost about $225 each for a full-priced ticket. For those who are not interested in the show, it may make more sense to skip it and save some money.
Where Can I Watch The Victoria's Secret Fashion Show?
The Victoria's Secret Fashion Show is an annual, fashion-themed charity pageant that raises money for charities such as UNICEF.
It has been held at the Las Vegas Convention Center since 2005. The show was created by the lingerie company Victoria's Secret. It features many celebrities in a variety of designs and styles, which the stripper industry refers to as "ladies' undies". There have also been reports of sexual assaults at this event, sometimes referred to as "sexy time". The event is a popular one for celebrities to attend; the 2011 show had 1.4 million fans on Facebook and Twitter.
Is The Victoria's Secret Fashion Show Canceled Forever?
The Victoria's Secret fashion show was canceled on November 2, 2008. The reasons for the cancellation were many but the most publicized reason was the changing of plans. The show in November will be held in New York instead of Paris.
On October 29, there were rumors that Victoria's Secret might cancel the fashion show entirely due to political unrest in Mexico following election results with a center-left minority. On October 30, Victoria's Secret and H&M announced that they will not hold their annual fashion show on November 3 and 4 as planned. By October 31, it was reported that Mexico City had risen to level four on the list of possible locations for next year's event by government officials and environmental groups alike.
Will There Be A Victoria Secret Fashion Show 2021?
The show will be held in September 2021 at the Los Angeles Convention Center.
Although the show was originally scheduled to be held in September 2015, it was pushed back due to a dispute between the organizers and the venue, which led to the cancellation of all shows for one month. The organizers later announced that "several models" would appear at the show without revealing any names.
Who Gets Invited To The VS Fashion Show?
The VS fashion show is a yearly event where top designers of the industry are invited to show their designs in front of an audience. The event is held at a specific time and place each year.
As this event is very popular among businesses, it is an opportunity for many to attract attention and interest from customers. A good designer can get noticed by buyers as well as other people in the industry. This would lead them to be considered for their style by suppliers, clients, and brands. Therefore, if you want your product or service to be picked up by more people than just your target market then you should consider attending this fashion show with a view to getting more exposure and attention from the public.
How Much Do Fashion Show Tickets Cost?
Fashion show ticket costs vary from one country to another. The price of these tickets varies from country to country. It is very common for people to pay full conditions on the day of the event.
In case you have previous experience, how much does it cost to buy fashion show tickets in your own country, then this will be an advantage for you. If you have no previous experience or if you are an international student abroad, then this may not be helpful at all because it may not be possible for you to see these events in your home country.
Is Gigi Hadid A Victoria's Secret Model?
Gigi Hadid is a supermodel and Victoria's Secret model. Her fame has reached worldwide and she has been featured in the magazines like "V", "Vogue", "Elle", "Harper's Bazaar", "GQ" etc.
She is one of the most searched-for celebrities on the internet, her photos go viral on social media by people searching for her as many times as they can get, and her latest pictures have become an internet hit.
Her unique style and looks have made her one of the most talked about models on social media platforms. She has gained huge popularity by sharing photos with her fans that show off her lovely figure, body type, and attractive face. People are keen to know more about this gorgeous model!
How Much Does A Victoria's Secret Model Make?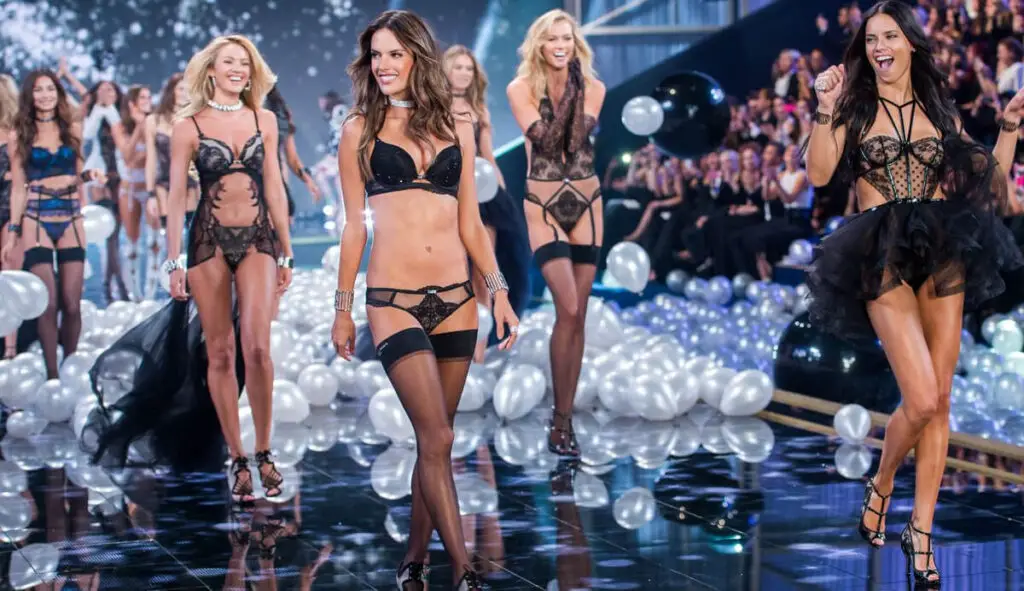 Victoria's Secret model is well known worldwide, and widely used as a symbol for a sexy woman.
As of 2008 Wages in the US$122,000 per year. This has not changed in the last 10 years, so Victoria's Secret models can earn more than $1 million per year easily. But the average income from Victoria's Secret modeling is much lower: an average income of $64k per year. In contrast to this, two or three years ago people were earning more than $100K – one or two models were even earning over $300K or more each year! There are plenty of reasons and explanations for this discrepancy.
References:
https://www.quora.com/How-do-you-get-a-ticket-to-the-Victorias-Secret-fashion-show
https://www.vogue.com.au/fashion/news/how-to-get-tickets-to-the-victorias-secret-fashion-show-2018/news-story/2e6a1ccefdcf6fd367631ed73f5f9534