Last Updated on March 14, 2022 by
Every day things are changing rapidly, such as technology, environmental pressures, marketing products and services, industries performance, and not forgetting the fashion industry. As it keeps changing, it is imperative to know and update on which brands are successful, which have failed, and which are unique but weird yet successful. The brands may be weird yet successful solely because they market themselves and get immense attention from celebrities who wear their clothes. Some of the weird yet successful brands include Gorman and Dangerfield.
The Four Weird Yet Successful Brands Of The world
Gorman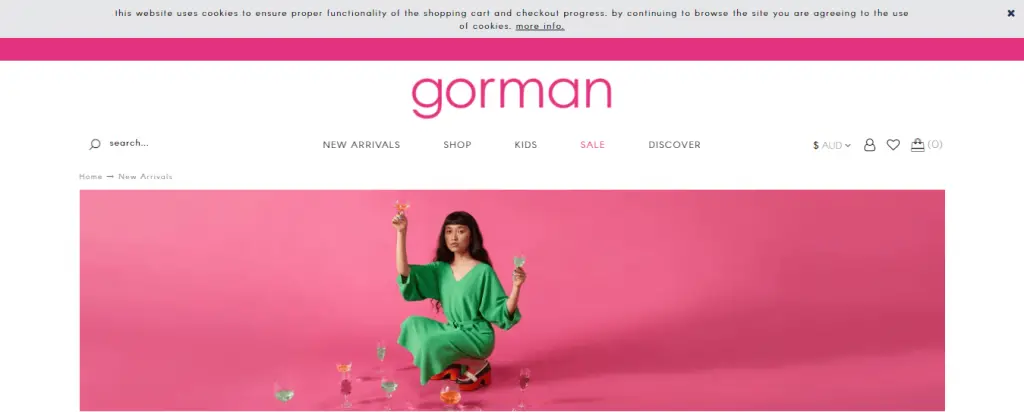 Lisa Gorman is the founder of Gorman and launched her brand in 1999. She is an Australian fashion designer and is still successful twenty-three years later and is the most recognizable brand in Australia. 
Lisa entered the fashion industry at a young age and is the eldest of four sisters. She started creating clothing for the siblings' Barbie collection at eight. Her mother taught her the sewing chores, and Lisa collected fabric scraps from her neighbors and designed pint-sized couture. She sewed tube tops, leggings, and sweater dresses with iron-on numbers. Once the small collections were ready, the siblings would light up a stage and do a "do-it-yourself" fashion show.
How The Gorman Brand Emerged
At the age of thirteen, Lisa started making real-life clothing, and she started her first business selling custom-made embroidery sweaters to Warrnambool's craft store. Her grandmother worked in the local OP shop and would give her information on the latest arrivals. Lisa got exposed to new styles, fabrics, and silhouettes that she had never dreamed of, and shortly, she started repurposing the OP shop findings into her looks. 
She also got inspiration from magazines and weekend episodes of ABC's music program for the latest fashion. Every week she stitched a new outfit for herself, and her wardrobe evolved.
 After high school, Lisa pursued a career as a nurse, but because she couldn't stay away from fashion designing, she attended a night school in visual merchandising and did her nurse duties during the day. 
Her first actual job was at a boutique in Melbourne that sold bridal outfits. She worked her way up the ranks as a designer and continued her job part-time at the hospital.
She traveled to Tokyo, did some sketch designing, and after returning to Melbourne, she launched an original eight-piece unisex collection at FAT under the Gorman name. The collection did well, and she kept getting more orders. As time went by, she started making her clothing while she had her designer and nurse job until twenty-eight. She took the plunge and started Gorman.
By 2003, Gorman was stocked in fifty-five retail shops in Australia and fifteen shops in Japan. In 2004, the first Gorman boutique opened on Chapel Street in Prahran. Twenty-three years after launching her label, Gorman has over forty stores across Australia.
Gorman is known for its colorful, whimsical prints and quirky collaborations that offer a unique fashion experience. Gorman is considered a weird brand because it has positioned itself to the arty hipster types fond of retro shapes, statement prints, and an overall glitziness. Nowadays, Gorman has inspired several brands.
Alice+ Olivia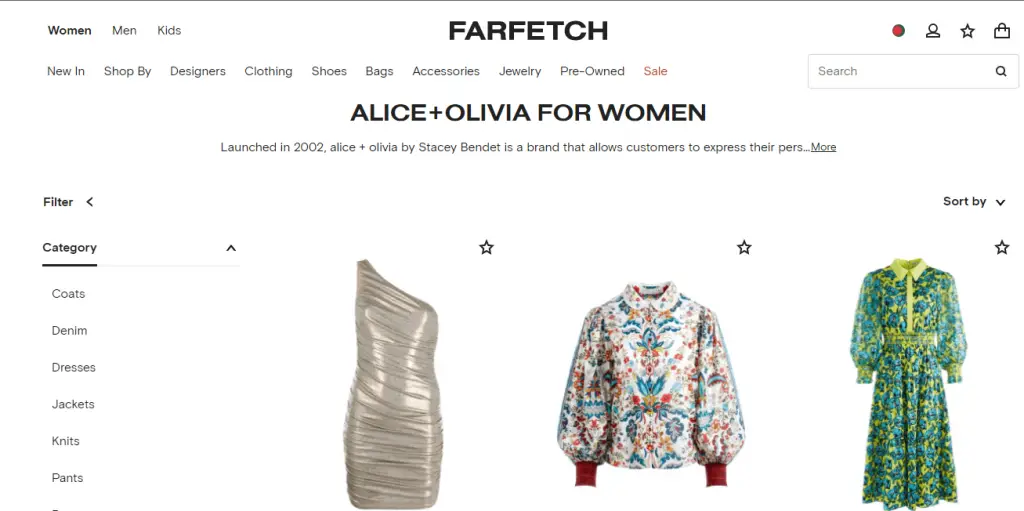 The brand is situated in New York City and is known for its colorful and contemporary designs, somehow like the Gorman brand. The brand cuts contrast with Gorman's relaxed outfits, and the tailoring is elegant and flattering. 
However, both brands work on modern energy and creativity. The brand was launched in 2002 by Stacey Bendet and Rebecca Matchett, who were classmates at the University of Pennsylvania. They named the brand after their mothers' name. Stacey had a clear-cut mission to create the perfect pair of pants. 
The label became an instant success for dresses and tops after selling pants successfully and gaining an impressive cult. The brand targets the modern woman.
It has a great Hollywood fan following like Meghan Markle, Michelle Obama, and Beyoncé. The brand is available in over thirty-five countries and has boutiques located in New York, Orange County, San Francisco, and Hong Kong. It is available in over eight hundred select departments and specialty stores worldwide. 
After the launch, Andrew Rosen joined as a partner. The brand has clothing, shoes, handbags, different accessories, and eyewear.  
Dangerfield
Dangerfield is located in Melbourne, Australia, and is known for its edgy and unique style. It was launched in 1986 and has become Australia's successful fashion brand. Its color palette is understated than Gorman's, but it shares Gorman's tone of whimsical designs and bold prints. Dangerfield brand is for men and women and started in a small shop in Grevillea St. Prahran Melbourne.
The owner is Alex Davies, and he saw a problem with the clothes he would buy and decided to make a solution. The problem was that he wanted to buy clothes that had a specific fit. Alex learned how to tailor the bought clothes and then designed the styles he liked. 
Friends appreciated his work and asked him to customize their clothes. That is how the brand was born.
Dangerfield's first official order was from Outlook for men. He later partnered with Justin Tse, who focused on online sales. The brand had rapid growth in Canada and internationally. Alex believes that it is important for a brand to pay attention to details such as which fabric to use, cut, and stitch well that it should be fitting. If consumers are happy with how the clothes fit and feel, they will keep buying more. 
Nowadays, consumers are more aware of which fabric to buy. They want to buy quality clothes that will last at least or more than a decade.
Alex started buying from Gala Fabrics; with the help of a local artisan along with a pattern maker, a seamstress worked together. They started with a small factory that had around eight employees. As the brand grew, Alex decided to outsource sustainable fabric to manufacturers worldwide, keeping quality in mind. 
Dangerfield's modern and classic designs have a famous fashion line of men's wool coats and suede jackets. 
Obus
Obus is a similar brand to Gorman and offers an assortment of exclusive pieces that are interesting and exciting in an era where minimalism and monochrome dominate the fashion industry. Gorman and Obus share an inclination for vibrant colors and bold prints and have similar pieces. Obus offers plain basics that make it easy for consumers to pull off an outfit together.
Kylie Zerbst is the founder of Obus and has reigned in the fashion industry for over twenty years. Eighty percent of the brand's products, garments, and accessories manufacturing is in Australia. The production ensures that the most efficient fabric is manufactured in each piece and often produces a small range of accessories from the fabric outfits.
During the pandemic, the brand started making face masks from leftover fabric for their community. The brand finds innovative uses for fabric offcuts from their Melbourne studio and has joined hands with Tangentyere Artists. 
It donates extra fabric rolls and yarn spools to ASRC and the Social Studio. It ensures that none of the clothing is in landfills, a problem allied with clothing production and the fashion industry.
Obus has manufacturers globally. Its swimwear production is in Sydney, and its nail polish range is manufactured in Queensland, Australia.