Last Updated on September 3, 2023 by Reiner Chase
The vintage clothes are sustainable and make it easier for people to become more conscious buyers. Marketplaces like eBay and Etsy come in handy when thinking about vintage clothing.
Are Vintage Clothes Necessary?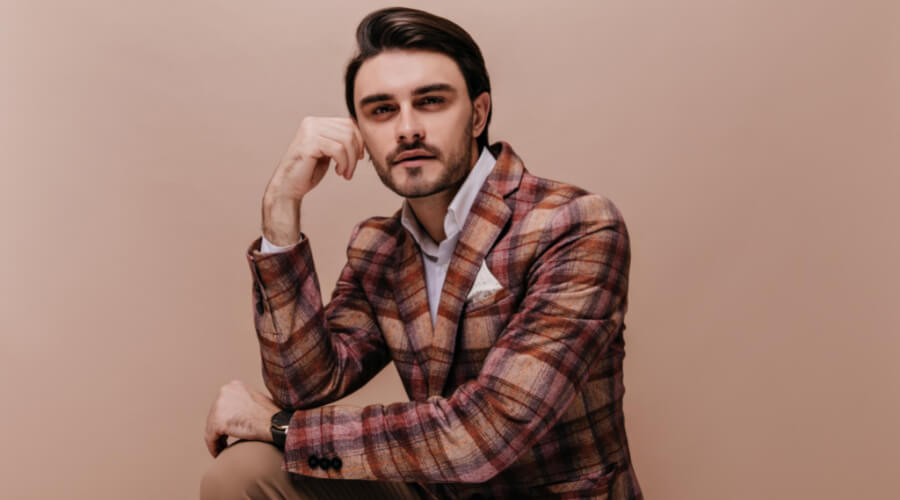 Vintage clothes have gained immense popularity in recent years, and it's no surprise why. They bring a unique charm and character to your wardrobe that modern clothing often lacks. Whether you're a fashion enthusiast or just someone looking to stand out from the crowd, incorporating vintage pieces into your style can bring numerous benefits. Here are five reasons why vintage clothes are a necessary addition to your wardrobe:
Timeless Style: One of the biggest advantages of vintage clothing is its timeless appeal. The styles from the past decades effortlessly blend with modern trends, providing a perfect balance between retro and contemporary. By incorporating vintage pieces into your outfits, you can create a distinctive and sophisticated style that sets you apart from the masses.
Quality Craftsmanship: Another reason to love vintage clothing is the superior craftsmanship that went into making these garments. Many vintage clothes were handmade or produced with attention to detail, using high-quality materials that have stood the test of time. Unlike mass-produced modern clothing, vintage pieces often feature exquisite embellishments, intricate stitching, and durable fabric, ensuring longevity and value for your investment.
Eco-Friendly Fashion: In an era where sustainability is a crucial concern, vintage clothes offer a sustainable fashion alternative. By shopping second-hand and recycling pre-loved items, you contribute to reducing the carbon footprint of the fashion industry. Choosing vintage pieces extends the lifespan of clothing, minimizing waste and contributing to a more sustainable future.
Unique Finds and Limited Editions: Vintage shopping is like embarking on a treasure hunt – you never know what hidden gems you might discover. Whether it's a rare designer piece, a one-of-a-kind accessory, or a nostalgic item from your favorite era, vintage clothing offers a world of unique finds. By adding these items to your collection, you cultivate a wardrobe that reflects your individuality and sets you apart from the mainstream fashion scene.
Affordability with Value: Contrary to common misconceptions, vintage clothing can be surprisingly affordable, especially when compared to designer and high-end fashion. Thrift stores, flea markets, and online vintage shops offer a wide range of options at various price points, accommodating different budgets. Moreover, vintage pieces hold their value well, making them a smart investment for collectors and fashion enthusiasts alike.
List of Places Where You Can Find Cheap Authentic Vintage Clothing Online
Etsy
Etsy is among the most popular online stores to look for vintage clothing. The company is based in Brooklyn, and they sell all clothes, including adults, children, accessories, shoes, and bags. 
Etsy is a great online marketplace to shop for vintage and handmade clothes. The product listings range from cute dresses, ruffled blouses to the 60's coats and vintage denim. Etsy has clothes for everyone at different price ranges. 
Shopping at Etsy is a great way of supporting small businesses and local retailers as most items are from individuals and boutiques, and the shipping is climate-neutral. The shop is also an excellent store for your accessories, jewelry, and bags 
Depop
Depop is among the biggest worldwide online shopping communities. The store has nearly 16 million users who buy and sell clothes, accessories, jewelry, and art. Depop is a fashion marketplace where you find anything, no matter your style, and some fantastic vintage pieces are sold here. 
You may spend some time exploring the available vintage profiles and sellers, and you can also use the site's search engine to filter products based on your preferred size, price, style, among other things. There is a lot you can do and buy on this app. Therefore, you may end up spending a lot of time here looking for vintage clothes as you will be spoilt for choice.
eBay
eBay is an online commerce giant and the perfect place to buy clothes, home décor, cleaning supplies, or gifts for your friends. It would be best to look in the right places to find the best vintage fashion on eBay. 
eBay has a huge selection of such clothes being sold from all over the world. The site also makes it easy for shoppers by dedicating a section for vintage clothing. Filter your searches using the comprehensive list of options available, including materials, sizes, and occasions.
Beyond Retro
Beyond Retro have plenty of vintage clothes for any style and aesthetic. The pieces at the store range between the 60s and 90s, and you can be sure to find vintage clothes from various fashion eras. Fortunately, you won't only find t-shirts and sweaters on this online site; you can also get sportswear, denim, shoes, or plus-size clothes. 
The good thing about shopping at Beyond Retro is that they have a 14-day return policy, and you don't need to worry about purchasing an item that will not fit you or one that you don't like.
Patagonia Worn Wear
Patagonia Worn Wear is based in Ventura, CA. the store sells adult and children's clothing. You will also get outdoor wear and gear from the store. If you love being outdoors and protecting it, you should consider looking at Patagonia Worn Wear. 
The online shop sells used Patagonia clothes and gear to fellow enthusiasts by offering trade-ins. The employees repair the returned items or recycle the more torn ones, then offer worn-wear credits in exchange.
Moreover, Patagonia worn wear has a Recrafted Collection where they sell clothes made from other worn outfits. The Factory collection has many items that get to the warehouse while flawed. 
Therefore, instead of disposing of your clothes in landfills, you should consider getting them to Patagonia. Moreover, you can get any vintage item you need from the store for a much better price.
Rokit
Rokit has been selling vintage wear for more than three decades now. Therefore, this is the best place to shop for your vintage wear as they know how to source and hand-pick every one of their retro pieces for environmentally aware consumers. 
Rokit recycles over one million tons of clothes and accessories, a great relief for this struggling planet.
Rokit sells authentic vintage garments from as far back as the 30s. You will find anything from pea coats, tanned leather jackets, flared jeans, etc. There are plenty of funky vintage outfits to pick from that will fit all styles. 
Rokit has an in-depth search category to make it easy for users to find the right pieces. Browse through the Y2K segment, vintage lingerie, or you can shop by brand. The store also has a line of original pieces such as graphic crop tops and funky underpants. You will also get some reworked vintage garments from the same line on the site.
Ragstock
If you need to shop for fun, funky, and traditional vintage garments, Ragstock Vintage is the site to be. It will be wise to always keep in mind that the Ragstock site also has its new clothing range. Therefore, you will need to clock on the vintage section to get the vintage clothes you are looking for.
The Ragstock site is tailored more to people who love the 80s and 90s styles instead of clothes from the previous decade. You can buy classic vintage clothes on Ragstock such as pants, denim, band tees, and tie-dye. 
If you need a special garment, you should look at the party section of the site, where you will find everything, including New Year's dresses, Halloween-themed costumes, and much more.
Tradesy
Tradesy is based in Los Angeles, CA, and the store sells everything, including adult clothes, accessories, bags, shoes, wedding, and luxury brands. You will also find vintage clothing in the store. If you need designer brands such as Gucci, and Louis Vuitton, and roles, Tradesy is the store to visit. 
Tradesy guarantees completely original labels or you get your money back. The store also offers a free return on items and uses Affirm as a payment plan. Therefore, you can splurge on their vintage set whenever you want.
Gold Thrift Vintage
If you are looking for a perfect store to shop for, a flurry of floral Gold Thrift Vintage is a great place. The store is an excellent fashion shop for people who need to add a good pop of color to their wardrobes. 
You can find everything to wear from top to bottom from the store. Gold Thrift Vintage has an impressive range of gorgeous decade-spanning dresses. You can also find an excellent range of retro bags on offer, and since it's hard to find sustainably made bags, you will not be disappointed by shopping here. 
Shopping at Gold Thrift Vintage is a smart and stylish move that will keep you looking elegant; if you are not sure of the sort of vintage style you want, head on to Gold Thrift Vintage for the diverse range of products that are also relatively affordable.
How to Find the Best Online Shops for Vintage Clothes
To find the best online shops for vintage clothes, follow these steps:
Research and Recommendations: Start by asking for recommendations from friends or online vintage clothing communities. Research popular online vintage stores and read reviews.
Specialization: Determine your preferred era or style of vintage clothing. Look for shops that specialize in that category, whether it's '70s boho or '90s grunge.
Check Authenticity: Ensure the shop sells authentic vintage items, not replicas. Look for descriptions mentioning the item's age and condition.
Website Design: A well-organized and user-friendly website is a good sign. It should have clear product photos, sizing information, and easy navigation.
Return Policy: Review the return policy to ensure you can return items that don't fit or match the description.
Customer Reviews: Read customer reviews and ratings to gauge the shop's reputation and reliability.
Measurements: Vintage sizing can differ from modern sizes, so check for detailed measurements and size charts.
Price Range: Determine your budget and browse shops that align with it. Some shops offer a range of price points.
Payment Options: Ensure the shop accepts your preferred payment methods and offers secure transactions.
Shipping and Tracking: Review shipping costs, delivery times, and tracking options to know when to expect your purchase.
Social Media Presence: Check if the shop has an active social media presence, as it may showcase new arrivals or offer exclusive discounts.
Contact Information: Ensure the shop provides clear contact information in case you have questions or issues.
Authenticity Guarantees: Some shops offer authenticity guarantees or certificates for high-value items. Look for these if you're investing in valuable vintage pieces.
Local vs. International: Consider the location of the shop. Local vintage stores may have unique finds, while international shops offer a broader selection.
Wishlist and Alerts: Some shops allow you to create wishlists or set up alerts for specific items or sizes.
By following these steps, you can identify reputable online vintage clothing shops that align with your style preferences, budget, and authenticity requirements.
References:
https://domno-vintage.com/blogs/fashion/the-19-best-online-stores-to-buy-vintage-clothing-in-2022
https://www.thegoodtrade.com/features/affordable-vintage-clothing-online/