Last Updated on September 2, 2023 by Reiner Chase
Retaica is a legit but not trustworthy clothing store. This brand has an unusual return policy, and customers often reported bargaining tactics when trying to get a return processed.
Is Retaica A Scam Or Legit?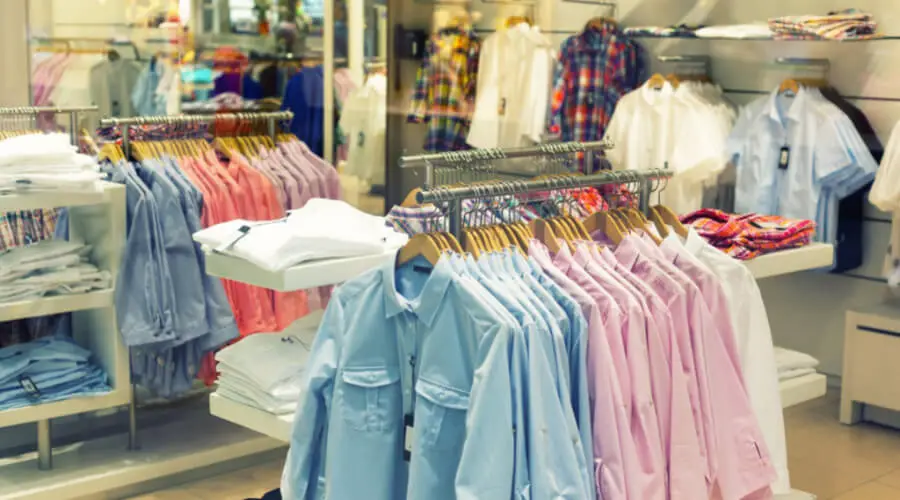 The website's overall design is legitimate, and there are numerous positive reviews on the web page, giving it a trustable look. However, if you do some research, you will discover that Retaica is a dubious site. The following factors or red flags influence this decision.
Address Of The Company
Retaica has given the name and address of its parent firm as CHOC TRADING CO., LTD: 39 Mark Road Hemel Hempstead, Hertz, Hertfordshire, England, HP2 7DN. 
Google Maps cannot locate the best match for this firm's address. There is also no business bearing the name Retaica or CHOC TRADING CO., LTD discussed on or near a similar temporary match address. 
Furthermore, like other online websites that provide parent company names such as Bumperr, Btree, etc., it has given a picture of its parent firm's name and address rather than writing on the website. This is normally done by websites once they duplicate other companies' addresses so that nobody can locate them when trying to search the provided parent firm address on Google. 
Instead, they mention other businesses such as FRISKA DESK, Hertz – Hemel Hempstead, HQ Innovation House, Door to Store, JK Bookkeeping Limited, Subtilis Accountancy Limited, and W & O Plumbing and Heating. 
The name and address of this parent company have been discovered to be offered by other dubious sites such as Kruzatuo, Victsiri, Starsmj, Chaspell, and others. As a result, it isn't easy to trust such a store for online shopping.
The Website's Security
Retaica has displayed a bogus McAfee trust seal logo on the Checkout page. Therefore, if you purchase on this website, your financial or personal information including credit card information may be stolen.
Discounts and Sales Promotions
Retaica sells goods at unrealistically low discounts that are far too good to be true and can only be afforded by unsafe and questionable sites.
Copied Content
Because the pictures used for the product catalog are not unique, Retaica has either copied the image from another website or is simply reselling apparel or other items. Many of its content, including its website theme, matches several suspicious and problematic websites.
Returns and Exchanges
Retaica has a Return or Exchange Policy that is very impractical and fraudulent for the return or exchange of items. As a result of their puzzling provisions, it is nearly impossible to obtain a full refund from these websites.
Customer Complaints And Delivery
 According to complaints received from consumers of similar websites, the customer support and delivery time of websites same as this are also very poor.
Why do some people say Retaica is a scam?
1. Lack of Transparency:
Retaica has been called a scam due to its alleged lack of transparency. Consumers often complain they don't receive adequate information about the services offered, the cost of the services, or the company's business model. Transparency is essential in building trust, and any ambiguity raises suspicions about a company's credibility.
2. Questionable Business Practices:
Some consumers claim they've experienced questionable business practices with Retaica. Complaints range from being charged for services they did not agree to, receiving unsolicited communication, or dealing with unresponsive customer service.
3. Negative Customer Reviews:
Negative customer reviews on platforms like Trustpilot and Better Business Bureau (BBB) often cite Retaica as a scam. These reviews mention issues from poor customer service, unexpected charges, to difficult cancellation processes. The weight of these reviews often influences potential consumers' perceptions about the company.
| Platform | Retaica Rating |
| --- | --- |
| Trustpilot | 2.3 / 5 |
| BBB | 1.5 / 5 |
4. Unresolved Complaints:
A high number of unresolved complaints is another reason why Retaica has been labeled a scam by some consumers. Companies that commit to resolving customer issues swiftly not only build trust but also enhance their credibility. Where Retaica falls short is in its alleged inability to address and resolve complaints satisfactorily in a timely manner.
5. Difficulty In Cancelling Services:
Another prevalent claim is that Retaica makes it difficult for customers to cancel services. Consumers claim they are provided with unnecessary hurdles, such as needing to speak to multiple representatives, unclear cancellation policies, or continuous charges even after cancellation. This systematic difficulty feeds into the narrative that Retaica is a scam.
While the aforementioned points show why some consumers label Retaica as a scam, it is important to remember that these claims need proper investigation. All potential customers are encouraged to thoroughly research and reach out to Retaica for clarification before making any decisions.
Why Do some people say Retaica is Legit?
There are numerous reasons that support people's belief in the legitimacy of Retaica. Here's a deep dive into some of the justifications that strengthens this sentiment.
Active Customer Support: Retaica provides exemplary customer support that is active round the clock. The availability of efficient, responsive, and effective customer service points towards the reliability of a platform, marking it as being legitimate.
Secure Transactions: Retaica ensures secure transactions for its users. Whether it's sensitive personal details or transaction data, everything is encrypted, providing safety against any kind of fraudulent activities.
Transparent Policies: The transparency in their business operations is another reason that reinforces the fact that Retaica is legit. They keep their policies clear and straightforward, leaving no room for any dubious clauses.
Positive User Feedback: User reviews and feedback are critical indicators of the authenticity of a platform. Retaica has managed to amass a pool of positive feedback from its users. This positive word of mouth acts as a trust builder and adds to the brand's legitimacy.
Efficient Refund Policy: Few things can foster trust as much as a hassle-free refund policy. If a user is not satisfied with the services, Retaica ensures they get their money back without any complications.
Detailed Terms of Service and Privacy Policies: A detailed and comprehensive Terms of Service and Privacy Policy are indicative of a platform's intention to maintain a transparent and honest relationship with its users. Retaica scores high on this front as well.
Who Owns Retaica?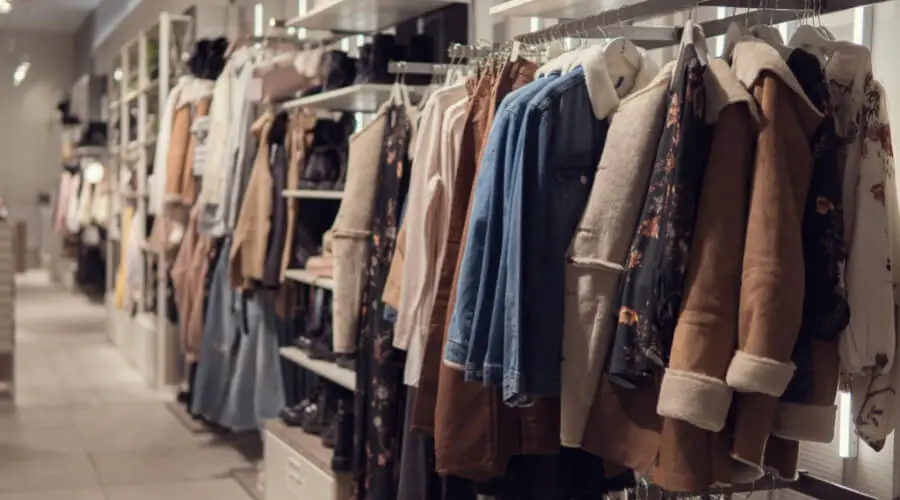 The brand's owner is very important in establishing a brand voice. It greatly enhances your ability to connect with your target audience. Retaica's about us page doesn't reveal much about the person behind the facade.
Retaica alleges to be a firm that collaborated with major fashion brands and produced high-quality clothing. But all of that is just talk, and there is no evidence to back it up. 
According to what we know, they are certainly buying clothing from China, as many other scam websites do, and then trying to sell it under the pretense of branded wear.
Pros of Shopping Using Retaica Platform 
Retaica offers free returns within 30 days of purchase.
If the product cost is more than $79, delivery will be free.
At the top of the menu list, you can find trending or new collection options.
If you cancel your order within 24 hours of receiving it, you will receive a full refund.
Size charts and measurement information are also available on the internet.
Tracking is available to help in checking the shipping development.
Every product has customer reviews from females in the US
Cons
If they revoke the order within 24 hours of the scheduled time, they will charge a 10% cancellation fee.
You can return the item if it is damaged; however, you cannot return it even if the color does not match.
The website does not provide contact information or addresses.
How Does The Retaica.Com Website Function?
Retaica debuted recently. It is a virtual US-based store specializing in female wear of all types, including formal dresses, suits, casual dresses, jumpsuits, tops, coats, pants, jeans, jackets, sportswear, and swimwear.
Their products are shipped globally. The order placement technique is also quite simple, something that you can discover for yourself after adding products to the cart and checking out. They do, nevertheless, only take money by credit or debit card. There is no cash on shipping services available.
Their merchandise takes 35 days to arrive; nevertheless, this varies by country. There is a shipping fee. You can still track your order by entering the tracking information provided to you for tracking purposes.
If you cancel your order within 24 hours of confirmation, you will receive a full refund, or else, they will charge a 10% fee. On the other hand, you can't cancel orders shipped on the ground. 
If you discover lost or damaged goods, you can notify their customer support portal with the purchase receipt in under 30 days of purchase. Your payout will be processed in less than seven days from when the item is returned.
What Are The Customers Saying About Retaica On The Internet?
Retaica's services have received mixed reviews. Some of their shoppers stated that they were extremely pleased with their purchases from Retaica. They would shop there again in a heartbeat. They commended Retaica for providing a wide range of clothing and their quick deliveries, return policy, and outstanding customer service.
However, some people appeared to be dissatisfied with their orders. They complained that their deliveries were late, even though they had chosen express shipping. The quality of the clothes was subpar. Furthermore, the "30-day return policy" wasn't true. They were given a small portion of their initial bill and asked to keep one's order.
There are no bad reviews on their webpage, and everyone appears to be pleased with their purchases, including the sizes they purchased, apart from the few who were dissatisfied by the orders. The majority of the feedback on Trustpilot seems to be positive.
Upon reading the information on the site and the user reviews under retaica.com reviews, it can be concluded that the trust score is rather high because some customers are very satisfied with the service.
However, it would be best to exercise extreme caution when shopping at the store because Retaica is one of the suspect websites.
References:
https://clothedup.com/retaica-clothing-reviews/
https://smartexplora.com/is-retaica-legit/