Last Updated on March 23, 2022 by
Many teens want to initiate their trends by wearing the newest clothes trending in the market. So, stores have started to sell clothes with NASA logos on them. This has led to the clothing becoming popular. Everywhere you go, you'll see the NASA emblem. Many people put NASA logos on clothes, even if they are fakes. You can see NASA hoodies and t-shirts all over the place, from casual teen street fashion in large-scale stores to the pages of fashion magazines. 
Are people wearing the NASA logo clothing because they want to be astronauts when they grow up? Is it because they love space and science so much or is this just a marketing hype, and shoppers want to wear whatever they see in a store? Read on to find out why NASA clothing is so popular.
Does NASA Make Money From The Clothing?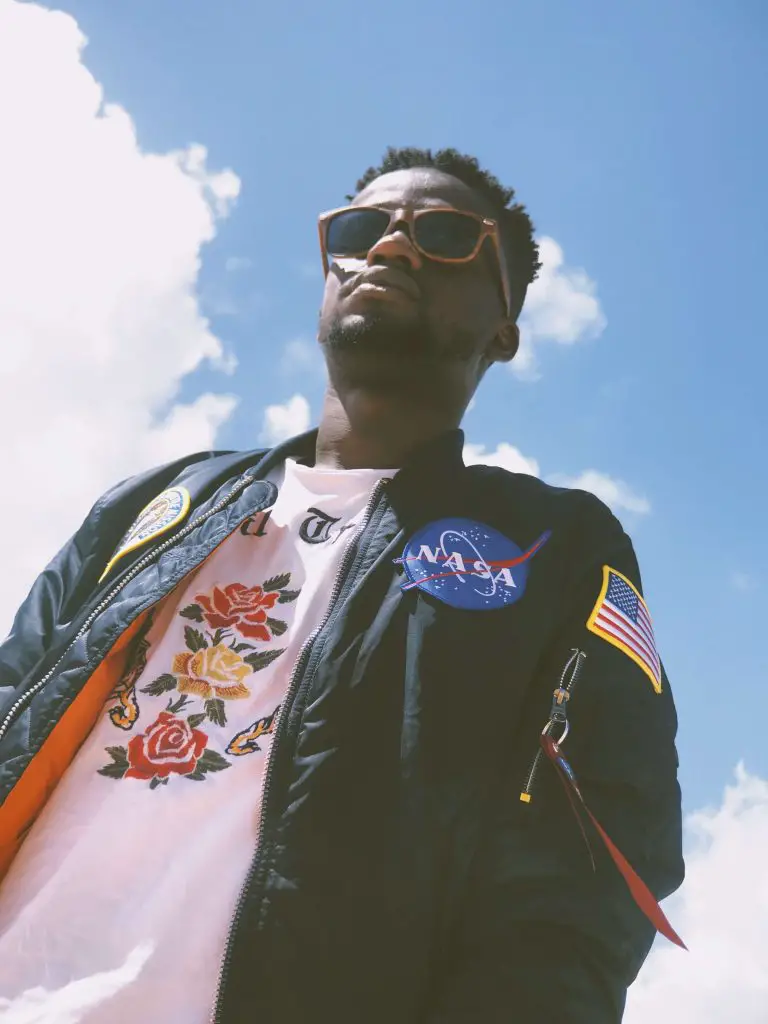 This is a good time for the NASA logo to show how powerful it is. Only a few brands have broad appeal, and NASA is one of them. There is almost nothing to dislike about it, too. The love for this space agency brings people from all over the country together, as it did in other times when politics were polarized. This does not, however, bring money to NASA.
In line with its public mission, NASA doesn't make a penny from selling things with its name on them. NASA officials and vendors say that the rise in demand can be linked directly to a recent push to get more people to learn about science, technology, engineering, and math. There's a lot of nostalgia at play, as well. Many businesses are interested in using that logo.
How Are Brands Allowed To Have The NASA Logo Clothing?
Companies send designs to NASA for approval before using either of the NASA logos on products. The approval process can take a few hours or a few days. Officials at NASA look at a few different things before approving requests for merchandise. 
Putting NASA logos next to other brand symbols makes it look like NASA actively supports a certain company or product. This isn't what NASA wants to happen. The colors of the logo and the background are very strict. They are based on the traditional emblem. 
This isn't a trend that Target hasn't been keeping up with. They've been selling NASA-themed items like t-shirts, socks, hats, and postcards for a long time. It's been a long-time favorite of shoppers to buy NASA-branded goods.
What happens now that NASA isn't getting more money for the merchandise? There were a lot of new projects and ideas about making a space station based on the moon last year, which rekindled people's interest in the project. 
Easy access to NASA products is a big reason why customers purchase them. Incredible graphics and art never go wrong. Since retro has been around for a while, it is no surprise that NASA has come back.
Why Is The NASA Logo Clothing So Popular?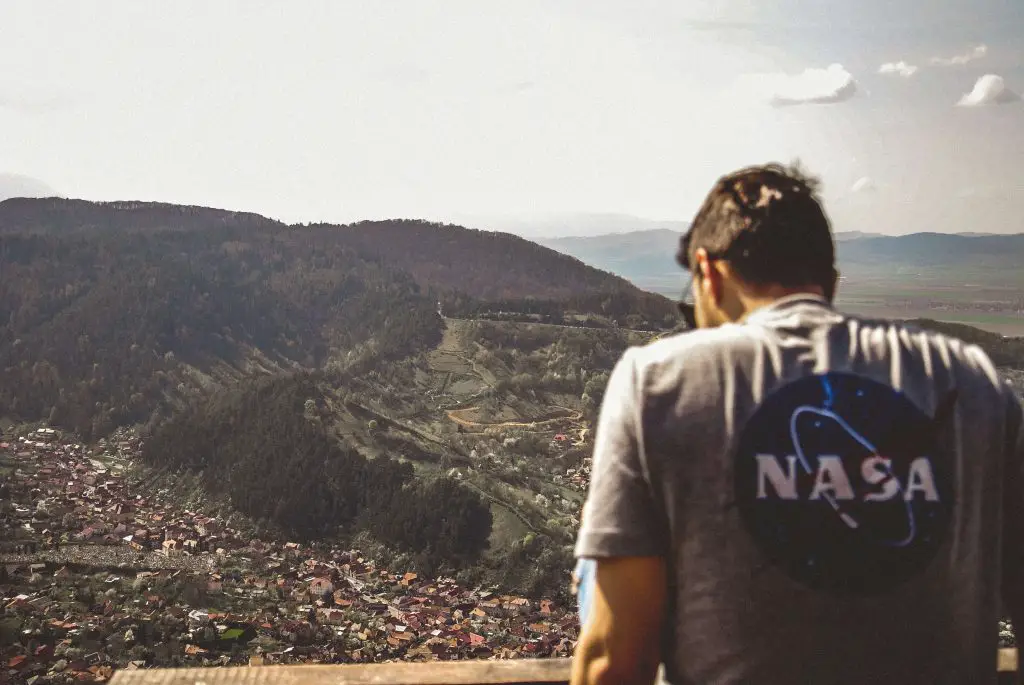 NASA is a popular agency. Hoodies, jackets, backpacks, and even sports shoes with blue chips and vintage lettering have been popular for a few years now. Influencers and designers wore alpha Industries NASA bombers and space-themed patches from Versace in 2016.   
It was a big hit when Kylie Jenner wore a NASA sweatshirt on Instagram to show off her style. Despite her letters, there was still a space innuendo about them.
Here are some of the reasons why the NASA logo is so popular:
Space Appeal
In the news recently, there was another big splash of a desire for us to dress like astronauts. NASA has a budget approved to send the first lady to the moon in 2024, which might be why people are excited. 
Even when the agency was quiet, leaving the media enthusiasm to private firms like SpaceX, it had some of this appeal to people who wanted to go into space.
Nostalgic
People can't deny that NASA is cool. It mostly makes the news because it does amazing things in space, like when a robot landed on Mars. Even things that happened 50 years ago, like when a man walked on the moon, still look exciting today. 
The nostalgia only makes things more exciting. It looks like 1960-70 was when it was all possible, and the future seemed pretty bright.
This is not about NASA today but rather about space travel in the 1960s and 1970s. Citizens are nostalgic for things like the first time someone landed on the moon. "Meatball"-themed clothes look fashionable, especially on social media. The history and achievements of NASA might not be known to some people, but they like its vibe.
The Hollywood Effect
Interstellar came out in 2014, The Martian came out in 2015, and Hidden Figures came out in 2016. These are just a few popular movies that have helped the NASA brand. Almost all of them have NASA logos on them, and the last one was even shot on location. 
Furthermore, Hidden Figures was a hit with women. They had shown the space agency's name to many people very well. Consumers say that NASA has been both nostalgic and progressive.
It Is A Great And Appealing  Logo
Without a doubt, the NASA logo looks great. Some people call it a "meatball." It dates back to 1959 when the agency was founded. James Modarelli made the blue circle that has stars and a red chevron. Planets and stars are displayed on the sphere. The red wishbone is a subsonic section of aerospace, and it also has a white elliptical orbit around the planets. 
When NASA was looking for a new logo in 1975, it started to be called the "meatball." Before that, it was just known as an insignia. Richard Danne and Bruce Blackburn made the "worm." As of 1992, the "meatball" was again made the official logo of NASA, almost 20 years after it was first used as a logo. However, all these designs are now in the fashion industry because they are stylish.
Bold Marketing
Since NASA hoodies are cheap and easy to get, many people wear them. It is possible to find them at Target, next to Star Wars and Pink Floyd shirts. A few of them have a retro look, with deliberately faded colors that look like they've been in the sun and wind for a long time. 
People love them because they are comfortable, trendy, stylish, and only cost $20. You can find them in almost any big-box store, including Primark to H&M. You can also find them on eBay.
Many people do not want to make a statement? They want to buy what they can easily get. As for these clothes, Target wouldn't want to sell them if there wasn't a market for them.
Broad Appeal
It is impossible to see US Air Force or National Atmospheric and Oceanic Administration in a similar place. They are exciting, too, but NASA is the only one with so many people interested. It fits anywhere. NASA is very different from other government organizations in that there is very little to dislike about it.