Last Updated on March 23, 2022 by
Low-cut tops come in various styles, some more disclosing than others, some more simple, and many with details that make them remarkably exceptional! Low-cut tops are especially appealing because they look great on many different body shapes. A low-cut blouse has its time and place. You can wear these daring shirts without fear if you know when and where to wear them.
How Low Can You Go?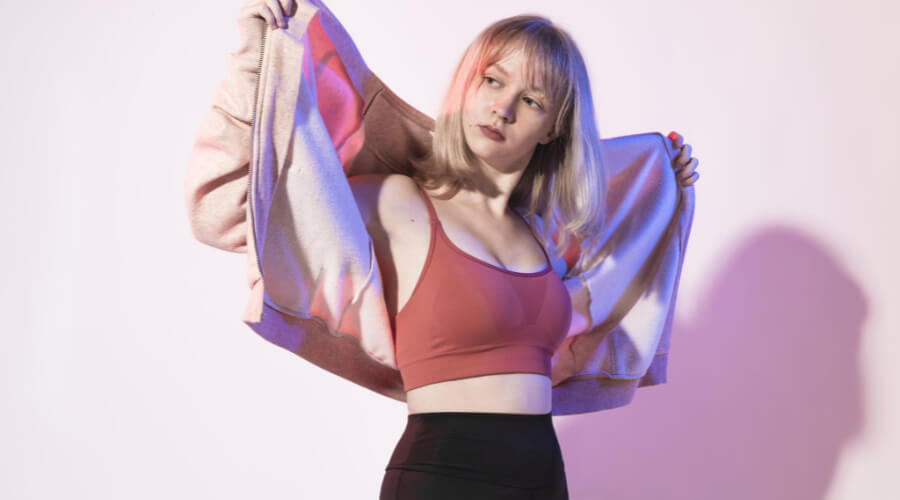 If you want to look sophisticated in a low-cut top, at some point, low may become too low. There's nothing wrong with a little cleavage, although too much cleavage may send the wrong message, look strange, and even make a lady appear desperate for attention. 
A low-cut blouse with a hint of cleavage still leaves a lot to be imagined, but a shirt exposing more than that is too revealing. Onlookers may see the top of your cleavage, but they should not see the majority of your bust or any part of your bra, mainly if you're in a push-up bra meant to enhance your chest.
How To Dress Up Low-Cut Tops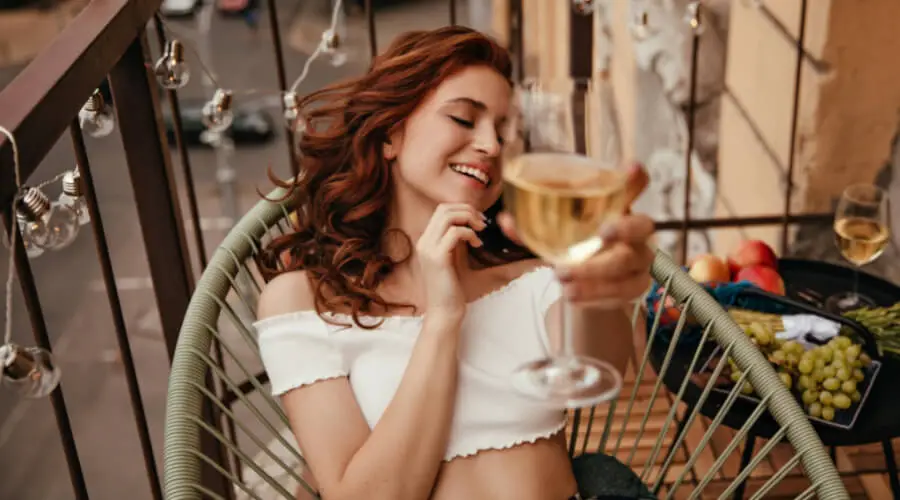 If you've ever tried on a new top in the shop and then purchased it to discover it was so much lower cut than expected, you've probably encountered the difficulties of wearing a top without showing too much. 
Instead of throwing away your low-cut top, you can use existing clothes or accessories to make your attire comfier while still displaying your unique preferences. 
Here are important ideas on how to a low cut top and stand out tall:
Wear A Camisole For A Quick Fix
A camisole is a tight tank top with a lace border. Wear a camisole under your top to easily conceal your cleavage. Some camisoles include built-in bras, allowing you to wear fewer layers. These built-in bras, however, do not provide a lot of support.
Put On A Cropped Tank Top Underneath For Less Fabric
Camisoles are lengthy and bulky, and they can add a lot of fabric to your attire. Pick a good cropped high-neck tank top for wearing something less bulky under your shirt. Ensure your cropped tank top will have spaghetti straps rather than thick straps to avoid adding bulk.
To keep Warm, Put On A Cardigan Or Jacket
If it's cold outside, put on a cardigan or jacket and button it up to your neck to stay warm and cover the neckline. Check that your outer layer fits well and can be buttoned all the way up. As the weather cools, a simple cardigan is a nice complement to a summer outfit.
Wrap A Scarf Around Your Neck For Added Protection
Place a scarf around your neck, folded in half. Wrap the scarf around itself and pull it up forward into your neck till it sits over the chest. The rest of the scarf should be positioned to cover the neckline.
Wrap A Shawl Around Your Shoulders To Keep Warm
Unfold your shawl completely and drape it across your shoulders. Fold a single side over the other to cover your chest. To keep the sides together, utilize a safety pin to secure them.
Make A Statement With A Stacked Necklace
Wear a thick, huge necklace that covers the neckline. If you require more coverage, add a second necklace. This is a perfect look for a party, particularly if you want to stand out.
Make A Permanent Cover By Sewing An Insert Into The Neckline
Make a panel of cloth that is about the size of your neckline. Insert the panel into the shirt and place it to cover your chest. Flip the shirt inside out, pinning the panel in place. Using a needle and thread to sew the panel to the shirt. Flip the shirt right side out and cut off the extra fabric. You can also fasten the panel to the shirt with a sewing machine.
Put On A High-Neck Bra To Add Some Extra Flair To The Top
High-neck bras generally have a front panel adorned with lace or an adorable pattern. Wear one of the bras beneath the low-cut top for a feminine solution to the low neckline. Even though high-neck bras do not often have as much support as normal bras, they may not push the chest up or outwards.
What Is Appropriate And What Isn't
When can you dress on a low-cut blouse without sending out a message? A low-cut blouse is usually appropriate for a night-time date. If you go out with a partner, a top with a low neckline could add some substantial sex appeal to one's ensemble. 
You won't be worried about sending mixed messages to men you're not involved with if you already have a partner.
During a first date, very little modesty makes a big difference. A low-cut blouse is never appropriate at work, particularly if you work in a conservative profession. There are ways to dress with a plunging neckline and still look professional.
How Should You Wear Low-Cuts?
How To Dress In A Low-Cut Dress
1. Wash and exfoliate your skin. A good exfoliator is essential for wearing a low-cut dress.
2. Maintain your decolletage looking youthful. We place so much importance on our faces, but we often disregard our necks and décolletage.
3. Give your skin a glow
4. Don't wear a bra
5. Ensure everything is in place
6. Take care of your posture
On A Night Out
Choosing to wear a low-cut blouse for an evening out does not necessitate the coverage required for the office during the day. Off the clock, low cut tops of every fabric and fit are acceptable, and if you are not busty and feel secure enough even to forgo the camisole coverage, go for it.
When going for a night out, a low-cut blouse can be as bold as you want it to be. A deep V-neck top complements a pencil skirt or trousers. Low-cut scoop neck blouses are an attractive date-night option and are ideal for everyday outings.
For The Workplace
Whether working in a formal or informal office setting, you must always be in professional attire for business. Putting together a work-appropriate look with sexual appeal can be done in a smart and modern classic way that does not make you look excessively suggestive. 
When looking for a low-cut top for the office, avoid tops manufactured using spandex and cotton, which closely match your shape. Take a wrap style if you want to dress up a low-cut top to work.
A V-neck shell is another work-appropriate option. You can opt to wear a V-neck shell and sleeveless top without covering up if your workplace is less formal, or you can pair it with a sweater or jacket to be appropriate for the office. 
Recommendations for what ladies should and should not wear at work may appear harmless on the ground. Still, they risk exacerbating the widely accepted judgment of women based on looks rather than performance.
It is important to balance your look, so avoid showing too much skin. Use some makeup, such as bronze, add nice jewelry, such as necklaces, and avoid wearing a bra. 
When it comes to possible low-cut staples, try wearing low-cut tops, stylish jumpsuits, and nice dresses. But, never wear a skimpy V-plunging decolletage that shows off your chest to everyone as it's a bad look.