Last Updated on September 2, 2023 by Reiner Chase
Shein is a legitimate online clothing store. It's a popular fast-fashion brand with a wide customer base, but always research recent reviews and policies to ensure a satisfactory shopping experience.
What Is The History Of Shein Clothing Store?
Shein is a Chinese clothing store founded by Chris Xu in 2008, and it primarily sells wedding dresses. He is a Chinese national and studied at Washington University in the United States, specializing in search engine optimization. 
Later it branched out and started to sell womenswear. Shein was initially known as SheInside, and its mission is to bring customers on-trend styles at affordable price points. Before Shein became a retail shop, it was a dropshipping business. The company got its products from a wholesale clothing market in Guangzhou, China, and it wasn't involved in clothing and manufacturing. 
Shein ensured its products were available in Spain, France, Russia, Italy, and Germany in 2010 and started selling cosmetics, shoes, purses, jewelry, and women's clothing. In 2012, the company collaborated with many fashion bloggers for giveaways and advertising items on Facebook and Instagram. 
Chris changed the name to Shein from SheInside in 2014, and in the same year, it acquired its supply chain. By 2016, the company had over eight hundred designers working for it, and by 2018 it planned to directly procure seventy-five percent of the supply chain, including dyeing and fabrics. Shein became popular with young shoppers after Tiktok launched in 2019. 
Is Shein Legit?
It is subjective whether Shein is legit because many consumers have had different experiences. Shein is legit in terms of cheating and scamming. Although some cases state the opposite, it doesn't do either to its consumers.
The quality of Shein's clothing isn't great. The brand takes popular, trendy, higher-end- items and makes a low-quality replica of them for a much lower price. A blouse at Shein will cost twelve dollars whereas the same blouse with better quality will cost seventy dollars at J. Crew. 
Consumers prefer Shein because they don't mind clothes at a lower price even if the quality isn't good. After all, they know there will be the latest trendy options in the next season. Consumers don't like to wear seasonal clothes. 
Initially, Shein consumers had to wait almost a month before getting their clothes as the company used to ship from China, but now it has a distribution plant in the United States. Its main warehouse is in China and Hong Kong, and it has many fulfillment centers globally. Consumers get their clothes at least within a week as the company takes two to four days to process time. The company offers free shipping over a certain amount of shopping, but it will offer free shipping with no minimums once in a while. 
8 Things To Know Before Ordering From Shein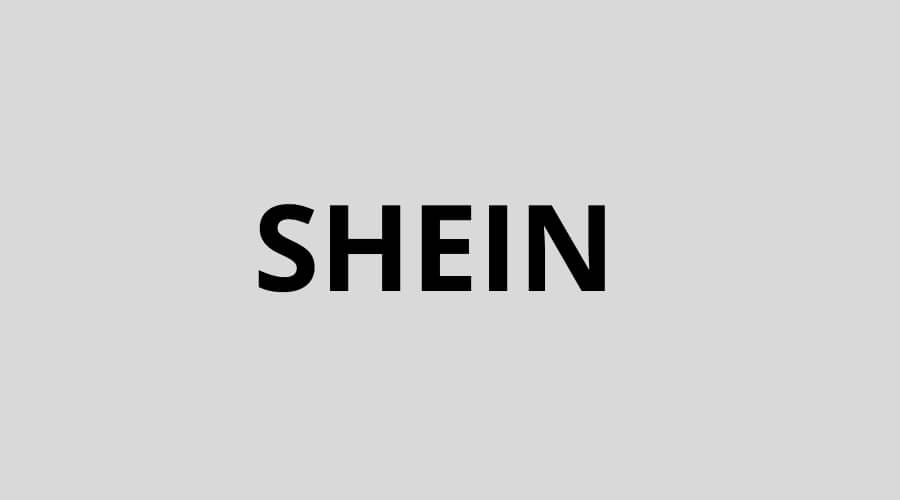 Shein has many good deals that are too good to be true, and a few customers are happy with the clothing store; others are not. Read on to know if Shein is legit or is it a scam hidden by some good reviews.
Controversial Numbers
As much as Shein has great offers for its clothing and accessories, its rating is low. It has twenty-seven percent of its over thirty-one thousand ratings of five stars. However, it has thirty-five-star ratings that support the Shein controversy. Many consumers have had an issue with Shein. 
Shein Refund Trouble
Shein offers a free return policy, but many consumers complain about an issue with the benefit. Shein has told many consumers that it will refund their money, but the refund isn't reflected in their accounts. 
The website claims that it will take seven days to process the refund after receiving the package. Consumers are supposed to receive the refund in their Shein wallet or the original payment account, depending on the consumer's request. The site also claims that the refund will take another additional three to five days to process due to the current situation. 
It claims that the original shipping fee and insurance are non-refundable, and consumers should contact Shein Customer Care within one hundred and eighty days after order placement. Consumers have waited over three weeks for their refund, whereas some have received damaged goods, but the management doesn't take any action.
Poor Quality Clothing
Shein is known for selling poor-quality clothes at a lower price. Shein manufactures replica clothing of other brands and uses cheap fabric. Some consumers complain that what they see on the website is different from what Shein delivers. 
The fitting isn't right, or the clothes have malfunctioned. Of course, this is subjective because some people don't mind paying a minimal price for poor-quality clothing as long as it will last them four to five washes, and they will shop for more clothes in the following season. 
Customer Service
The company's customer service is so poor. A few consumers complain that Shein claims the items have been dispatched and are with the courier service, yet the courier service hasn't received anything. 
When the consumers call customer service, they don't help, which frustrates the consumer. Others try to return some clothes, but the site is always down. 
Return Process
The website has a support and contact section that helps with any order issues. The website claims that consumers should make returns forty-five days after the purchase date when it comes to returning. It will not accept any returns after forty-five days. On the first order return, shipment is free, and consumers must use the shipping label that Shein provides, then send back and postmark the package. 
Suppose a consumer wants to return more items. In that case, they should do so within forty-five days of purchase and can use the shipping label that Shein provides, pay eight dollar shipping fee, which Shein will deduct from the refund, or consumers can use their shipping method at their own cost. 
Unfortunately, Shein doesn't support this, and consumers face many issues when returning items and claiming for a refund.
Social Media
Shein has over ten social media handles, where consumers can give feedback or seek help. But it looks like no one handles social media pages well because consumers do not get any replies. The company also doesn't reply to e-mails on time.
Issues With Receiving Orders
When consumers place an order in any online store, they expect a delivery. But some consumers have bought clothes from Shein and have got no delivery. When they do a follow-up, there is no response from customer care, no response to e-mails, and the consumers lose out on their money. 
Delivery Delays
Every online store has a timeframe for delivering bought goods to the consumer. At times, Shein delays delivery, and customer care does not inform or does not have a logical explanation. Many consumers have been upset about these and prefer not to buy from Shein. 
Also, there is no response from Shein's customer care; it charges for the delivery fee, yet the website claims that it is free delivery and returns. 
These days online shopping is the trend, as consumers get their products at a click of a few buttons and expect delivery. But when the company fails over thirty thousand consumers, no one replies to e-mails, customer service is so poor, and there is no support, then the company isn't legit.
Pros and Cons of Shein Store
| Pros | Cons |
| --- | --- |
| Wide variety of products | Quality may vary |
| Affordable prices | Potential for slow shipping |
| Regular promotions and offers | Can't try items on before buying |
| Free shipping | Returns might be complicated |
Is It Worth Buying from Shein
1. Wide Range of Products
One of the main advantages of shopping with Shein is the wide variety of products they offer. From clothing and accessories to homeware, they cater to different tastes and preferences. Having so many options in one place offers convenience and opportunity for one-stop shopping.
2. Affordable Prices
Shein is known for its budget-friendly options. This means it's a great marketplace for trendy items that may not be worth investing a lot of money in. The affordability factor makes it attractive to young shoppers who are looking for trendy pieces without breaking the bank.
3. Regular Promotions and Offers
Shein constantly runs promotional campaigns and offers deals, providing even more savings to customers. Common deals include discounts on first-time purchases, holidays, and seasonal sales.
4. Free Shipping over Certain Amount
Customers buying from Shein can enjoy free shipping for orders over a certain amount. This can come in handy for those looking to buy several items at once or who are willing to wait until they've accumulated a bigger shopping list to avoid paying shipping fees.
5. Attractive Website and Mobile App
Shein's online presence is strong. Their website and app are user-friendly, and customers can easily navigate through categories, select products, add them to their cart, and complete payment.
6. Quality Varies
While Shein offers affordable fashion, the quality of products can be hit or miss. Some customers have reported satisfaction with their purchased items, while others have cited poor quality materials and craftsmanship.
7. Shipping Times Can Be Slow
Given that Shein manufactures and ships its products from China, shipping times can be longer than some other online retailers based in the same country as the customer.
8. Trying Before Buying Is Not Possible
Despite the advantage of online shopping, the inability to try on clothes before purchasing is a drawback. This challenge is amplified by occasional inconsistent sizing at Shein.
9. Returns Can Be Complicated
Shein does offer a return policy, but getting a refund or exchange can be a hassle for some. The onus is on the buyer to ensure product conditions meet the return policy, which can be tricky if quality or fit is not up to standard.
Ultimately, whether or not it's worth buying from Shein depends on the individual's shopping priorities. If one values affordability and variety over all else, Shein is a strong contender. However, customers who prioritize quality and rapid delivery might wish to consider other shopping platforms.
References:
https://www.makeuseof.com/is-shein-safe/
https://whimsysoul.com/shein-review-2019/