Last Updated on March 23, 2022 by
H&M is a fast-fashion multinational clothing company offering clothing and accessories for men, women, children, and teenagers. H&M's product range includes sportswear, underwear, cosmetics, and shoes. It is the world's second-largest clothing retailer after Inditex, owner of Zara stores, with over 5000 stores offering various company brands in over 74 countries globally. The global presence and cost of production are some of the factors that influence the pricing.
What Led To The Growth Of H&M Clothing Line?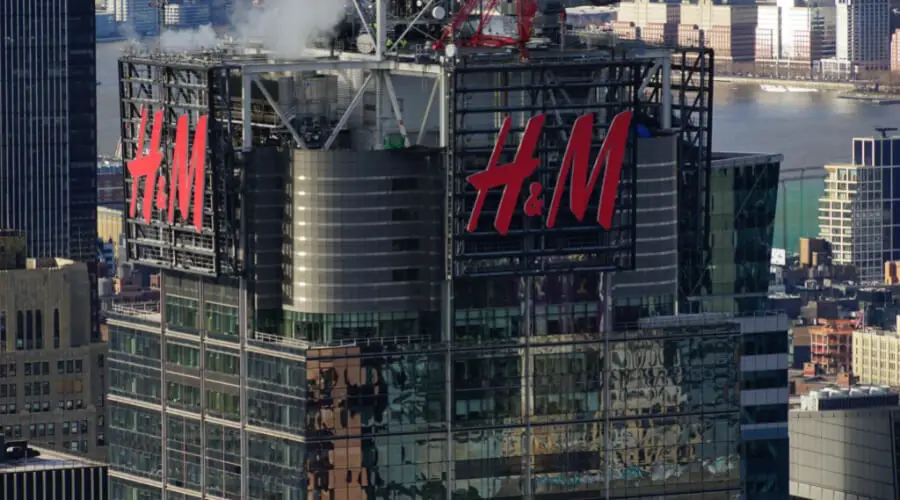 H&M (Hennes & Mauritz) is a multi-billion fast fashion clothing company listed on the stock exchange (Stockholm stock exchange) with over $ 24 Billion in revenue and an asset base of $ 20 billion. H&M success and growth are attributed to acquiring prominent brands and collaboration with renowned world-class designers. 
Despite COVID-19 impact on the economy, H&M has reported the highest sales through online shopping. The pandemic saw H&M permanently shut down 350 stores worldwide. When asked the reason for the closure, CEO Helena Helmer said, "We are increasing digital investments, accelerating store consolidation, and making the channels further integrated."
The Background History Of H&M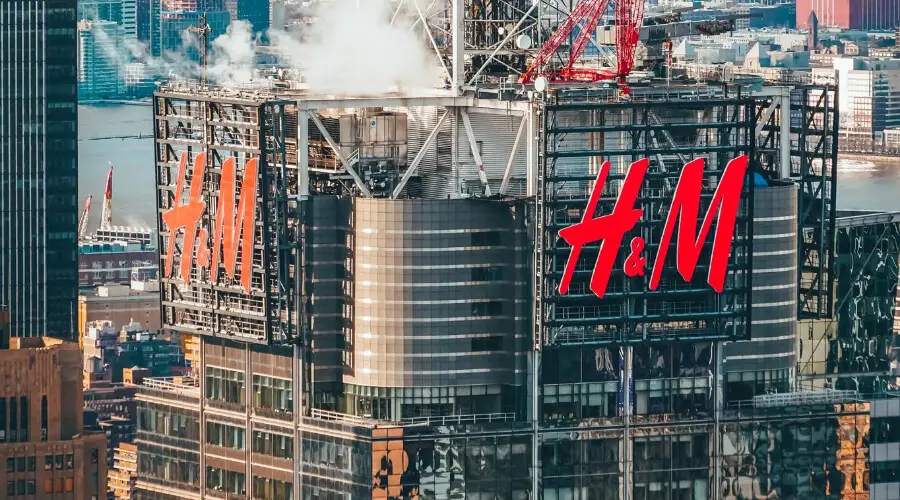 H&M was founded in 1947 by a Swedish Erling Persson in Sweden, selling only women with the brand name Hennes clothing. Later in 1968, Erling acquired Mauritz, a retailer dealing with men's hunting apparel; hence the name changed to Hennes & Mauritz. 
The inclusion of Men's product range made the demand for H&M increase tremendously, which led to the opening of another store in London in 1974. The iconic fast-fashion company embraced online trading in 1998 as a marketing tool. 
H&M expanded to Europe and America. In 2008 H&M introduced home furnishing in its product range. Through retailing online, H&M made a name for it and was ranked as the twenty-first most valuable global brand in 2010. H&M continues to conquer the heights of the fashion world through the help of Persson's son Stefan and Helena who run this multi-billion company.
What Makes Multi-billion H&M Fashion House So Expensive?
Collaboration With Iconic Designers 
Over the years, H&M has collaborated with the world's best designers to offer exclusive collections in their stores.
Here are some of the top designers:
1. Karl Lagerfeld's collection in 2004 was sold out within an hour.
2. Stella McCartney and Viktor& Rolf collection launched in 2006.
3. Madonna, a pop star, and Roberto Cavalli, an Italian designer collection, were launched in 2007.
4. Japanese Comme des Garcons collection was introduced in 2008.
5. Matthew Williamson, a British designer, Jimmy Choo, and Sonia Rykiel collections were released in 2009.
6. Lavin, a French fashion house, collaborated with H&M in 2010.
7. Marni, Versace, and Elin Kling collaborated in2011, respectively.
8. Maison Martin Margiela and Anna Della Russo, a Japanese Vogue editor, launched their collection at H&M stores in 2012.
9. Isabel Marant collaborated with H&M in 2013 to offer men's clothing.
10. Balmain, Alexander Wang, and Kenzo collaborated with H&M in 2014, 2015, and 2016.
11. Zara Larson, Moschino, Richard Allan, and Arab designer Sandra Mansour collaborated with H&M in 2017, 2018, 2019 and 2020.
Irish designer Simone Rocha, daughter of iconic designer John Rocha, collaborated with H&M in 2021. 
Branding
H&M's business model is to offer the best trendy fashion and quality at the best price and in a sustainable way. H&M aims to be always up-to-date, modern, and relevant in the fashion industry with a broad product range. It has introduced eight defined brands to help everyone fashion express their style.
The Brands are:
& OTHER STORY: This brand was launched in 2013 to offer a wind range of bags, shoes, beauty products, stationery, and women's clothing. & other stories are in over 60 stores in 16 markets in the USA, Asia, and Europe. It enjoys internet marketing at stories.com
CHEAP MONDAY: This brand was introduced in 2008. The Swedish brand offers Jeanswear at a great price. Cheap Monday uses organic or recycled cotton to focus on using sustainable materials in all its garments. This brand is sold in selected retailers and through its website
H&M HOME: This is an interior design brand offering fashionable décor and interior for kitchens, living areas, bedrooms, children's rooms, and bathrooms. This special brand is sold via the shop–in–shops in selected H&M stores and online
WEEKDAY: Weekday is a Swedish denim and fashion brand influenced by street style and youthful culture. This brand was introduced to H&M in 2008 with over18 markets and over33 stores in nine countries. The weekday brand is also sold via weekday.com.
MONKI: Monki is a great fashion brand with a mix of Scandinavian cool with creative street style. This storytelling brand is a brave, friendly, and fun fashion dedicated to empowering young women to stand out for themselves and others. Monki is present in over 120 stores and online via monki.com.
ARKET: Lunched in 2017, ARKET is a refined, versatile modern-day brand that offers essential products for men, women, children, and homes. ARKET creates easily accessible durable products available season to season through varying colors, materials, and proportions. ARKET opened its first store in Regent Street, London, and also online market (arket.com) with its presence in over 18 European markets.
H&M: This is the original brand which offers a wide range of products for all genders and ages. H&M aims to be the fashion house of choice, offering up-to-date modern and relevant fashion at the best price. 
Its uniqueness is the ability to have customer touch and experience through its digital presence in online marketing and social media. H&M's online platform is one of the most visited fashion sites globally as it offers customers illustrational videos and tips concerning their products. 
In 2021 H&M was actively involved in a campaign to use only recycled or sustainably sourced materials by 2030.
In the same year, H&M announced a 24- hour temporary rental clothing service for men's clothing. This service has been well received in the UK and the US.
COS: Launched in 2007, COS offers fashion styles inspired by graphics, architecture, and design for men and women. This brand offers functional, modern, and all-season designs that are relevant and timeless. 
COS is committed to supporting the world of art and design through collaboration with renowned artists, studios and galleries, and runway shows. COS is the second-largest brand in the H&M portfolio, and it is focused on better quality fashion.
COS is available online via cosstores.com in 21 markets, and 231 stores in 37 markets.
Through COS, H&M launched a luxury brand called NYDEN. This brand is geared towards fashion millennia, which don't care about fashion cycles and seasons.
Cost Of Production
With the recent introduction of luxury brand NYDEN, H&M outsources the best durable raw materials that are scarce and expensive. This cost is passed down to the consumer making this particular product expensive. 
H&M does not manufacture in its products in-house but outsources its production from independent suppliers worldwide.
Global Presence
H&M has been in business for 75 years and has collaborated with the best-renowned designers globally. Different designer labels come with different price tags, some are luxurious, expensive and others are affordable. Being the second-best fast fashion brand globally has enabled H&M to dictate the pricing of its products. 
H&M, a Swedish fast-fashion house, continues to grow despite the COVID 19 pandemic, with a sales growth of 25% reported in mid-2021. This growth is attributed to online marketing 
However, H&M sales will be affected dramatically in 2022 due to withdrawal from the Russian market due to the Russian invasion of Ukraine. Russia is the sixth-biggest market for H&M fashion. H&M closed over 150   stores in Russia.