Last Updated on April 7, 2022 by
Guess was founded in the 1980s and is relatively a young brand. Nonetheless, the brand is considered a luxury designer brand, although it is still far from the big brands such as Gucci or Prada. Although its products have a high price tag, they are more affordable than competitors' items. 
What Makes A Brand Luxurious?
For a brand to be considered luxurious, it has to possess the following traits:
Cost Of The Items
For a brand to be established as a luxury brand, some factors must be considered. The first factor is whether the brand is offering expensive products. This does not mean that the prices must be exorbitantly high, but they are above the average ones in the standard department stores. 
Guess is a luxury brand, but the products aren't too expensive. Customers can buy a jacket, pair of jeans, bag and it won't even cost them a couple of dollars. If you check the brand's website, you will realize that they sell t-shirts for as low as $30.
Exclusivity Of The Products
Luxury brands are also exclusive. This refers to how rare the products are and how many people will genuinely lay their hands on the products. For instance, Louis Vuitton is among the most valuable luxury brands worldwide, with nearly two hundred years of experience.
Louis Vuitton is a quite expensive brand that does not offer discounts and sales. The brand also regularly destroys unsold items. Doing this increases exclusivity and scarcity where the products are concerned. 
On the other hand, Guess does not follow such practices. They offer sales to their customers and do not destroy their merchandise for exclusivity. If a certain line leftover is in abundance, the brand offers the merchandise at a discount to ensure the stock moves.
Aesthetics
Another factor determining a label is luxurious is the aesthetics- whether the brand looks like a luxury one. Although this can be a subjective factor, it can be applied, and you will easily notice the difference between a luxurious brand and a standard one. Guess is known for not pushing the boundaries of high fashion on their designs, and they opt for a more daily aesthetic. 
Their products are not designed to turn heads or make a huge impact. They only want people to wear their clothes.
So, Why Consider The Brand A Luxury Brand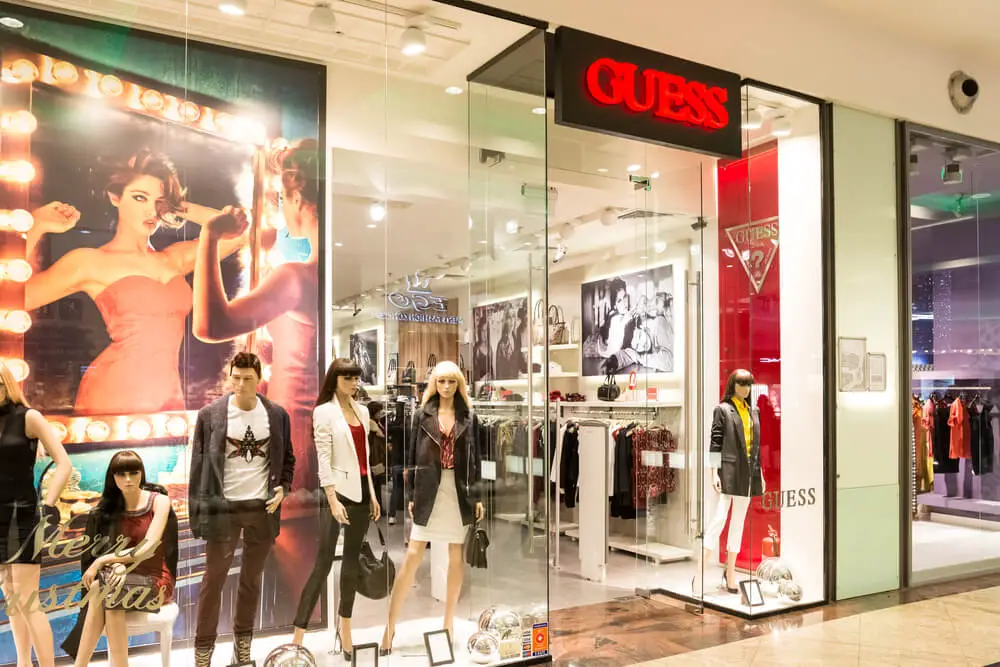 Guess in considered luxurious as it is quite expensive, which is one of the factors determining whether a brand is luxurious. Mostly for people to consider a brand luxurious, they must have seen a celebrity wearing the brand or people of high status. 
Although the celebrity will not be officially endorsing the label, just being seen with it out in public will positively affect the marketing angle of the company. 
Some celebrities, including Kendall Jenner, Jenifer Lopez, Peyton, etc., have been seen in Guess apparel. Many celebrities rock the Guess brand when they are not performing or walking the red carpet.
It's also essential to note that not all products from Guess are run-of-the-mills. Sometimes the brand pairs up with fashion designers to create limited edition products, which are usually a little more expensive and exclusive than the standard Guess products. 
Therefore, we can confirm that Guess is a luxury brand, although it does not match top tiers' fashion. The brand commands high prices, some celebrities wear it, and sometimes it offers limited edition products to clients.
How Expensive Are Guess Products
Guess luxury brand was founded by the Marciano brothers in 1981. The brand started slim-fitting jeans and, over time, brought many other products. Guess uses materials and fabrics, setting them off from their lower-end competitors. 
The label always keeps up with all popular fashions. The slim-fitting jeans, which were the first product, launched the brand into a world of fashion as one of the most popular trendsetters.
Guess sells an entire men and women clothing line and some fantastic jewelry. The brand sells watches, handbags, colognes, shoes, and wallets. Guess brand is practically at most high-end stores, and they also have online stores. Although Guess is a designer brand, it does not have the prices of luxurious designers like Prada and Louis Vuitton.
Guess the fashion line has a more affordable price tag. They can reach more customers at a lower price, but they continue to be called a luxury brand because their quality is outstanding. Many people benefit from the brand being affordable for the average consumer. 
The brand is found in many high-end department stores, and you can be sure that they sell quality products that will last you for a long at only a portion of what you would pay for brands such as Gucci or Prada.
Why Guess Is A Good Brand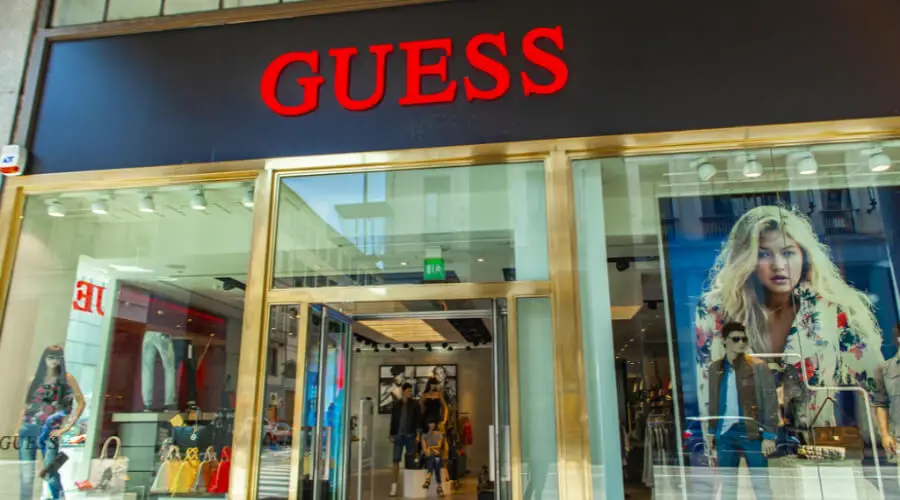 Guess is quite a popular brand. Their cutting-edge fashion apparel adds an extra pizzazz that most people are looking for. Here are a few reasons why Guess is a good brand.
They Sell Cutting-Edge Fashion Clothing
When you shop at Guess, you will never wear something that looks like it's been on the shelves for years. The brand is continuously developing new brands and styles for men and women. 
Their clothes are both fashionable and functional. You will also look best in their clothes as they take time to ensure their clothes fit all body types perfectly.
The Brand Is Global
Guess clothes are available on all continents and their stores are all over the world, including New Zealand, South Africa, Canada, Malta, etc. Guess is among the most popular brands.              
Offers A Wide Variety Of Merchandise For Both Genders
Guess offers a wide variety of clothing, including dresses, skirts, jeans, t-shirts, and accessories. The brand has everything for everyone and a wide range of sizes and styles. Moreover, they also sell children's clothes.
Their selection is also great. The gent's clothing section offers various shirts, pants, jeans, jackets, sweaters, etc. The ladies' clothing selection has all clothes, including dresses, skirts, jeans, coats, and jackets. 
In the accessories section, you will find shoes, handbags, and wallets for men and women.
The Brand Is For Everyone
Whether you want stylish everyday wear or a nice dress to wear on a night out, Guess has everything. They also sell clothes in different sizes to ensure their consumers enjoy wearing their favorite pieces.
Guess Has Reasonable Prices.
Compared to other luxury brands such as Prada and Gucci, Guess is reasonably priced. Although you will not find mega discounts like Forever-21, the prices are not as high as most brands. When shopping at their stores, you are guaranteed that you won't pay a lot for their items.
Quality Products
Guess makes high-quality products using quality materials like leather, cotton, or denim. These materials hold pretty well through repeated wash and wear. Their jeans do not lose color as others do. 
They are also comfortable, and you can wear them for hours without feeling pinched anywhere in your body.
Guess makes trendy clothes and do not compromise on quality and comfort. Their apparel and accessories are perfect for everyday wear, whether going out on a date or in class. Their accessories are also stylish, and the shoes have fun colors and unique designs.