Last Updated on July 27, 2022 by Oscar O. Paquin
The Reiss clothes are authentic and of good quality. The brand is a men's, women's, and children's clothing manufacturer based in the United Kingdom. The company has grown in popularity. It has carried the brand by retaining the same high quality of goods and pride in production techniques. Reiss is a niche luxury design-led brand with a high price point. The high price points are justified by the attention to detail and unique styling, alongside the quality materials used.
What Are Some of the Quality Clothes from the Reiss Brand?
We're all sick of buying clothing that doesn't last, and let's face it; rapid fashion is hurting our world. Reiss focuses on crafting classic pieces that will last for years in your closet. Here are some of their stunning clothes that can help you boost your wardrobe and style:
1. Reiss Mika Sleeveless Dress Ivory
 The Reiss Mika Sleeveless Ivory Dress is a simple, freely draped dress made of 100% viscose fabric with a single-capped sleeve and an asymmetrical collar and hemline. It features a sophisticated knee-length hem and tight waistline for great movement.
2. Prince Shawl Collar Cardigan
It's 100 percent cashmere and features a strong collar accent and mid-body square pockets. The sweater has a letterman cardigan feel with the blatant rib-knit threads and unique buttons. You will undoubtedly be unable to resist stroking this material.
3.  Merino Wool Roll Neck Jumper
It is a nicely woven, 100% Merino wool turtleneck sweater with a traditional appearance that pairs well with jeans, trousers, or dress pants. The roll neck fit and tailored construction give this sweater a sleek and bright appearance. With a skillfully woven gauge fabric, this sweater may be worn everywhere.
4. Berwick Printed Silk Pocket Square Black
 It is a signature touch that can be added to any suit pocket to elevate your outfit dramatically. The red-bordered silk square stands out from all the simplicity of any shirt's breast pocket, with a pattern of hand-drawn cocktails featuring olives, martinis, and rocks glassware.
5. Reiss Bonnie Coat
The Reiss Bonnie coat is a classic black style that will last a lifetime. The super-soft design is made from a wool and cashmere combination and is a winter hero buy. The lapel collar and sleek straight silhouette make it ideal for elegant situations.
How Do You Know the Clothes You Wear Are of Good Quality?
Everyone wants their apparel to be of high quality. If only it were simple to determine what constitutes suitable attire these days. The construction of cloth may appear to be the determining factor in quality. But which fabric? Is it essential where or who makes a garment? Are these factors truly worth paying more for?
A quality assessment includes the garment itself and where, how, and under what conditions your new buy was created. When civilization is manufacturing more clothes than at any other moment in human history, you have to presume that much of the surplus is sub-par, or at the very least created from inferior textiles in cheaper parts of the world.
Not every brand will be transparent about its supply networks or mark-ups. In other words, proper quality evaluation places more significant obligations on you to conduct your research, such as:
Fabric
It's essential to understand your fabric choice. Natural fibers are always superior to synthetics, according to conventional wisdom. Cotton is inherently breathable, warm in the winter and cool in the summer, and depending on how it's woven, it can be hard-wearing.
Wool is highly insulating for its weight, and so on. Natural fibers are often linked with quality for this reason. However, this is a stereotype, like the notion that artificial synthetics are usually uncomfortable, hot, and cheap.
Natural fibers are generally more comfortable to wear and care for. Still, with today's modern textile technology, many of the latest artificial fibers surpass natural ones in terms of comfort and protection.
Origin
Some countries have a long history of producing high-quality clothing and designing apparel. It's why country-of-origin labels like 'Made in the UK' or 'Made in Italy,' for example, function as standalone brands and are strongly associated with quality.
Certain countries' extended competence in certain specialties still counts. England for traditional shoes, Scotland for cashmere knitting, Italy for ready-to-wear tailoring, Japan for raw denim, etc.
Brand Names
Some brands have a history of producing a specific type of clothing, and their knowledge of how to do so provides value to their product: Barbour is known for waxed cotton jackets, Red Wing for boots, Sunspel for undergarments, and so forth. While some brands evolve, others do so primarily through advertising expenditures.
Although wearing particular labels can make you feel better about yourself, they are not always quality indicators. Every generation changes the value of a brand, and even the most well-known brands go through periods of low quality.
A gap in the market is frequently created when major brands fail to supply a high-quality version of particular clothing. Given the internet's current access to our wallets, these holes are frequently filled by un-established companies you've probably never heard of, but what they produce can be of the best quality, primarily if they specialize in a specific niche.
Details
Is the stitching straight, even, and neat? Are the seams overlocked or taped, as one would expect from a more premium product? Are the buttonholes nicely completed, or are there loose threads all over? Does the cloth seem robust or lightweight, smooth or textured the way you want it to?
Of course, it's a personal choice, but was the clothing cut well? Does it wash well, with no shrinking, distortion, or fading? Your impressions may influence whether or not you return to that brand.
What to Look for in Quality Clothes
Nothing is worse than spending money on clothing that breaks apart after only a few uses. Good quality clothing should last more than one season, and there are a few easy methods to assess if your wardrobe items are well-made or fragile. Here are a few indicators that your garments are long-lasting.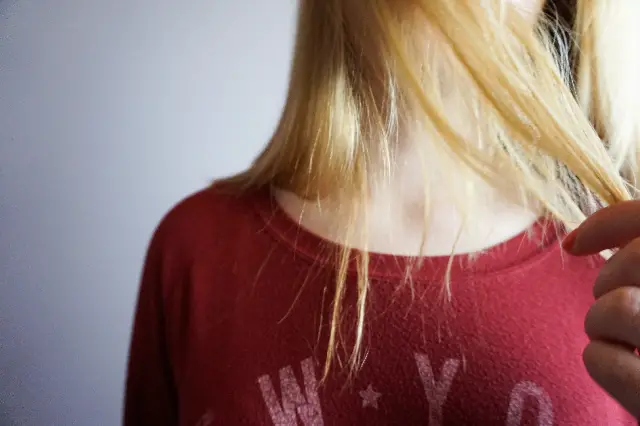 They Should Not Be See-Through
Lightweight textiles might be a godsend on a humid day, but sheerness is usually an indicator of a garment's short lifespan. This is because the sheer fabric is more prone to breaking and has fewer fibers.
This rule applies to even the most expensive materials, such as silk, which should not allow undergarments to show through. When you hold clothing up to the light and can't see the outline of your hand through the material, it means the garment will last longer.
Stiffness
It's a positive indication if slipping into a new pair of pants makes you feel uneasy. Because of the increased thread count, high-quality denim is frequently heavier and stiffer at first. On the other hand, cheaper denim is sometimes soft immediately off the rack since it has fewer fibers and is sometimes pre-washed with chemicals to produce that softness, which might reduce its durability.
Clothes Need to Be Sewed, Not Glued (Workmanship)
Glue is a cheap and quick means to join pieces of fabric or leather, which is why clothing manufacturers prefer it to sew when cutting costs and increasing production.
There should be no residues of glue on high-quality clothing and shoes, especially where leather parts link together. Instead of adhesive, a lasting outfit should be held together with tight, strong stitching.
True, Reiss prices are more significant than specific bargain-priced entry-level apparel. However, Reiss truly prioritizes quality over quantity and, most notably, their customer's comfort.