Last Updated on April 7, 2022 by
Indie is an acronym for independent. Indie Clothing style is the product of an independent clothing designer who is not affiliated with any famous clothing brand and blazes a creative trail of their own through the industry. Apart from being a product of an independent designer, Indie's fashion includes vintage, recto, and other iconic fashion styles found in mainstream fashion houses. Indie fashion encompasses all styles, whether the latest trends or late 70s fashion designs. This style aligns with the modern hipster style.
Who Can Wear Indie Clothing Style?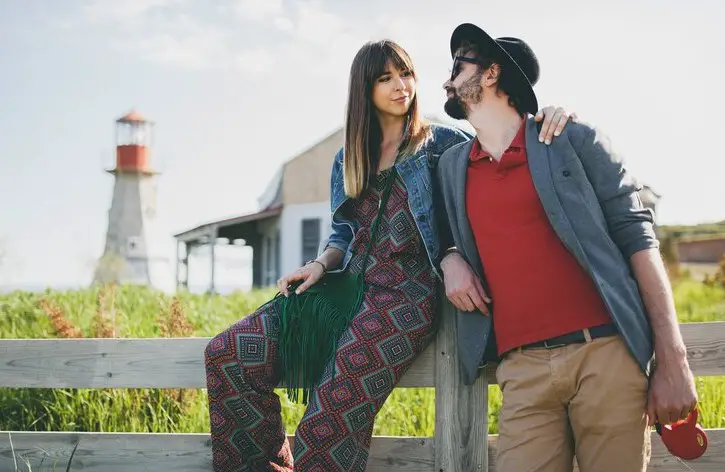 Indie clothing style can be worn by anybody who likes fewer mainstream activities or making independent music. Indie style, simply put, is an individual style. Indie dressing and styling pattern is for those people who have a decent interest in handmade pieces of accessories and clothing. 
The style is a DIY (Do It Yourself) style of fashion rather than a customized fashion machine made. Every accessory and clothing which you combine on your own is Indie. Vintage dress combined with historically distant clothing is also an Indie. No precise boundaries define an Indie.
Where to Find or Buy an Indie and How to Rock it Stylishly
Whether it is summer trends, springs trends, all season's trends, or what is currently trending on the runway during fashion week, Indie fashion plays a significant part in the fashion industry. Indie fashion works as a link between the famous and obscure.
Indie clothing is considered highly affordable because it can be found easily at thrift stores, including online stores. Indie clothing is purchased at second-hand stores at meager prices. The buying process involves finding potentially stylish, well-fitting, and desired color pieces of clothing among hip clothing or less desired clothing. 
How to Rock Indie in Style
A person can mix and march different pieces to bring out the best indie styles. Even though you can find Indie clothing in thrift stores, Indie fanatics who wish to stand out can also incorporate more expensive pieces into their wardrobe. 
They can find these expensive pieces from high-end vintage fashion outlets. You can complement Indie clothing with some accessories. Prices and other details vary based on product quality, size, and color.  
Indie clothing style has a permutation of valuing personality and individual taste and style. Like other mainstream fashion, Indie can also follow what is trending. Accessories like Hats can become popular among people who love independent styles. Fashion can also become trendy and get the attention of people who love Indie styles.
Indie clothing is commonly associated with music. Musicians who make independent music without collaborating with major labels often adopt this fashion style. In this way, Indie is considered part of a more incredible independent culture.   
 Indie clothing Brands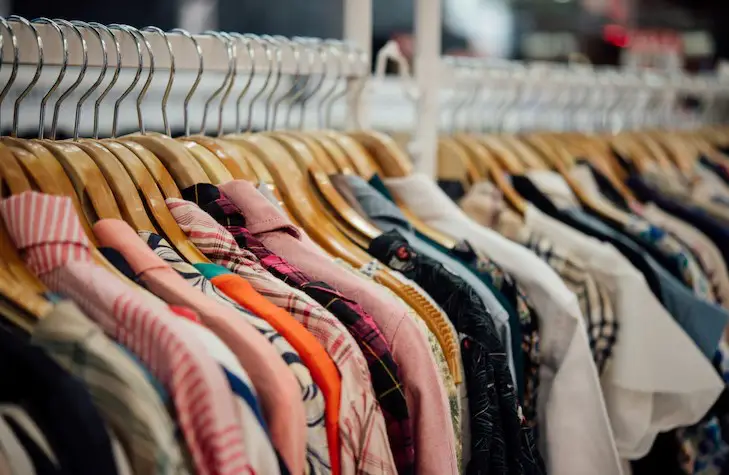 There is a vast product range of different Indies clothing brands worldwide. Indie taste is defined by one's style, size, and price. Below are some of the best Indie brands: 
Fruity Booty
Fruity Booty is a UK-based shop that sells swimwear, lingerie, and club wear. Gloves, garters, and gift cards are available as well. Clothing is made from quality fabrics. You will get vintage-inspired clothing designs under one roof, available in all sizes.
Nerecina Couture
Nerecina Couture is a Luxury brand based in Los Angeles. This fantastic Brand has everything from jumpsuits to made-to-measure wedding dresses to create gorgeous fashion. 
May it be a beautiful dress for an occasion, a hot bikini for your summer vacation, or a sexy well-fitting dress for a date; you will find all these high-quality pieces at Nerecina Couture stores. Notably, this brand has a limited edition.
Alice Made This
Alice Made This is an independent label that creates uniquely crafted jewelry pieces to match your professional outfit. As we know, you can't have fashion without some beautiful jewelry to complement your outfits. 
Alice Made This (AMT) offers jewelry pieces for men and women. They also make customized jewelry to your taste and style.
WASIL
Also referred to as Unique Clothing for the Creative Person, WASIL was founded in 2015 by Sabrina, based in California. Each garment is handmade from upcycled clothing as well as WASIL designed. WASIL's unique products are worth endless wear. This brand is for all genders.
Stuzo Clothing
Created in 2010 by Stoney Micchelli, Stuzo is an Indie clothing brand by Black, queer, and women creators that take pride in creating an array of gender-neutral affordable casual designs that range from 'Woman Up.'
To 'black magic.' Common Themes are Black, Grey, and Yellow color themes in its online store, which features everything from crop tops to coffee mugs.
Washington Ave
Washington is an online retailer that sells reworked crop tops, daisy dukes, and vintage one-of-a-kind feminine pieces. 
Washington Ave deals with all-season unique clothing, which is purely custom made for customers because once you buy something from the store, you will never find another person wearing it. 
This Indie clothing creates what customers want depending on the season, including 1980's style blazers and vintage sweaters.
Greg Lauren
Who doesn't know Greg Lauren! Well said, Greg Lauren has one of the best menswear lines on the market today. Lauren uses distressed worn-looking clothing for men, adds some glitz and glamor to the cloth, and within a blink, the cloth is bought from the store rank to your wardrobe.
One remarkable Greg's collection is the Fall 2022 menswear collection. The collection is about sustainability in fashion, but it also reflects Greg's theory of "relaxed effortless elegance and a return to formalwear." 
By using watercolor-inspired items like velvet blazers, wool topcoats, and distressed jeans, Lauren continues to impact the Indie fashion era.
Everlane
Everlane is a high-quality producing Brand that prides itself in ethical and sustainable principles that make up indie fashion. It is well known for its unique women's denim collection. 
Everlane exercises openness in clothing manufacturing by visiting factories where they plan on doing business, sassing out strictly how ethical the manufacturing approach is, and choosing to do business. Its high standards for manufacturing help this brand thrive on winning principles and practices.
Cultnaked
Cultnaked is a Ukrainian independent fashion brand. It is a women-led collection that has mastered the skirt and statement top art.
Cultnaked brand deals with everything from dresses, tops, blazers, and trousers with iconic flair. The brand is seasonless slow fashions label that units femininity and comfort for everyday life. 
The Cultinecked brand has kept its word on that goal. With a focus on sustainability, this slow fashion brand started turning heads with its 'Dancing On A table' skirt. With a winning production model where Cultnaked makes items on demand, it's an indie fashion brand to take note of for its sustainable and ethical emphasis on clothing design.
Indie styling generally has logos and designs from different fashion icons. Indie is derived from multiple origins. Inferior designs are blended with vintage designs to bring out elegance and style.
You can purchase Indie clothing directly from the designer. The customization and intricacy make Indie a more rugged style. Since it represents independence, it cuts down the middleman.
 This makes Indie fashion more accessible and straightforward. However, shopping for an Indie style is not a walk in the park. It needs one to be a real scavenger hunter. You need to search on the racks tirelessly to get the right piece and the right size!