Last Updated on August 31, 2023 by Reiner Chase
There are different clothing sizes, and petite is one of them. Men and women have different body sizes, but women use the term petite. Petite size is about proportion for a perfect fit, and it is tailored for women 5'4 and under. Petite sizes tackle this issue with an extra stitch, dart, and pleat in clothing for the most flattering fit.
What Petite Means in Women's Clothing
When it comes to shopping for women's clothing, one term that you may come across is "petite." But what exactly does it mean? If you've ever wondered about the meaning and significance of this term, we've got you covered. In this listicle, we will explore what petite means in women's clothing and how it can help you find the perfect fit and style.
1. Definition of Petite:
Petite refers to a specific clothing size category designed for women who are 5'4″ tall or shorter. While height is the primary factor, petite sizes also take into account proportions such as shorter torso length, narrower shoulders, and shorter inseams. These specialized sizes cater to the needs of shorter women by offering clothing with adjusted proportions to ensure a more flattering fit.
2. Key Features of Petite Clothing:
Petite clothing is tailored to accommodate the unique body proportions of shorter women. Here are a few key features that make petite clothing distinct from regular sizes:
a. Length: Petite clothing is shorter in length compared to regular sizes to ensure a better overall fit. This includes both tops and bottoms, such as shorter shirt lengths and cropped pants that are better suited for petite frames.
b. Proportions: Petite clothing takes into account the proportions of shorter women, including shorter sleeves, narrower shoulders, and reduced rise in pants to cater to petite body types.
c. Waist Placement: Petite clothing often features a higher waist placement to create the illusion of longer legs and a more balanced silhouette.
3. Benefits of Choosing Petite Clothing:
Opting for petite clothing can offer several benefits for shorter women:
a. Better Fit: Petite clothing is designed with the unique proportions of shorter women in mind, offering a better fit overall. This helps to avoid common issues like extra fabric bunching, too long sleeves, or pants dragging on the ground.
b. Balanced Proportions: Petite clothing accounts for shorter torsos, narrower shoulder widths, and shorter inseams, resulting in garments that sit more naturally on a petite frame.
c. Time-saving: Shopping in the petite section can save you valuable time and effort, as you don't have to spend extra time altering regular sizes to fit your petite frame.
4. Styling Tips for Petite Women:
Here are a few styling tips to make the most of petite clothing and enhance your overall look:
a. Vertical Lines: Opt for vertical patterns and prints to create the illusion of height and elongate your silhouette.
b. Monochrome Outfits: Wearing a monochrome outfit can help create a streamlined look, making you appear taller.
c. Proper Tailoring: Ensure your clothes are tailored to fit you perfectly, especially in the shoulders, waist, and hemlines. This can make a significant difference in how well a garment suits your petite frame.
d. Heel Height: Incorporating heels into your outfit can add a few extra inches and create the illusion of longer legs.
In conclusion, petite sizing in women's clothing offers tailored options for shorter individuals, addressing their unique proportions and ensuring a better fit. By understanding what petite means and following these styling tips, you can confidently find clothing that flatters your petite frame and expresses your personal style in the most fashionable way possible.
Shopping Tips for Petite Size Clothes
Know your measurements: One of the most important shopping tips for petite women is to know your measurements accurately. This will ensure that the clothes you choose fit you well and flatter your body shape. Measure your bust, waist, and hips, and keep these measurements handy when shopping online or in-store.
Look for petite-specific brands: Many brands offer petite lines specifically designed for shorter women. These clothes are tailored to fit petite proportions, taking into account the shorter torso, inseam, and overall length. Look for brands that specialize in petite sizes for a better fit.
Opt for high-waisted bottoms: High-waisted pants and skirts can create an illusion of longer legs, making you appear taller. They also help to elongate your torso. Choose bottoms that sit at your natural waistline and pair them with a well-fitted top to create a stylish and proportionate look.
Embrace monochromatic outfits: Wearing a monochromatic outfit, especially in darker shades, can create a sleek and elongated silhouette. Stick to a single color palette from top to bottom to avoid breaking up your vertical line, which can make you look shorter. Add depth to your look with different textures and fabrics.
Say yes to tailored pieces: Petite women have the advantage of being able to wear tailored pieces that accentuate their small frames. Invest in well-fitted blazers, jackets, and coats that define your waistline and create a polished and sophisticated look. Avoid oversized and boxy cuts as they can overwhelm your petite frame.
Consider altering your clothes: Don't be afraid to alter your clothes if needed. Hemming pants, shortening sleeves, or taking in the waist can make a huge difference in how your clothes fit and flatter your petite figure. Finding a good tailor can be a game-changer when it comes to petite shopping.
Pay attention to details: Details such as patterns, prints, and embellishments can either enhance or overpower your petite frame. Opt for smaller prints and delicate details that won't overwhelm your proportions. Vertical stripes and V-necks can also create an elongating effect.
Experiment with different hemlines: When shopping for dresses and skirts, consider different hemline options. Mini dresses and skirts that hit above the knee can elongate your legs, while midi lengths can be flattering for petite frames. Steer clear of maxi dresses and skirts that may overwhelm your height.
Don't forget about footwear: The right footwear can make a significant difference in your overall look. Opt for nude or skin-toned shoes to create the illusion of longer legs. Avoid ankle straps that can cut off your leg line and opt for pointed or almond-shaped toes to add length.
Take advantage of online shopping: Finally, don't hesitate to explore online shopping options. Many online retailers offer specific sections for petite sizes, making it easier to find a wider range of options. Read reviews and check size guides to ensure a better fit when shopping online.
How Did Petite Clothing Size Come to Be?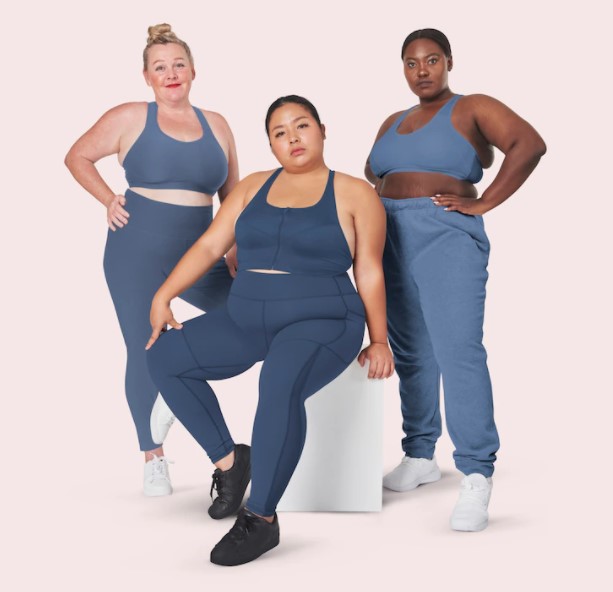 A fashion designer, Hannah Troy from New York City, came up with petite in the 1940s. She surveyed that many women wore clothing bigger than their body sizes, and it looked like they were swimming in them. Being a designer, she knew that the key to finding the style and building a good wardrobe begins with a proper fit. 
Troy leaned into her findings to create appropriately fitting clothing for women. She took measurements from women who wore military uniforms during World War II and perceived that most women were short-waisted. 
She designed a clothing line with the shorter women in mind with this information. Her innovation brought better-fitting couture to consumers, and she managed to introduce petite sizes to closets nationally.
She got the name Petites from the French, which means small, and she named her collection featuring shorter inseams and shoulders Petite. It was the beginning of the journey to empower women everywhere to find their style and the precise, petite size fit.
What Height Is Considered Petite?
Designers design petite sizes for women 5'4 and under, regardless of their size. Sizes range from extra-small to plus-size in the petite category. Most clothes have a P label to show a smaller and proportioned fit. 
Petite size and regular clothing are different because it has shorter sleeves, hemlines, inseams, and rises. Many designers also make fit considerations like knee and armhole placement to accommodate smaller frames. 
However, height is primarily the defining factor for petite sizes, but that's just the start. Women's body shape and measurements help determine the right size and silhouette to ensure they look and feel their best. Women have different inseams, and preferred sleeve lengths, and specific details are essential for designers to create a flawless fit.
How Is Petite Size Different from Regular Size?
Petite size is different from regular size, especially in height. Designers design regular sizes for women who are 5'4 to 5'8. Traditional-size hemlines and inseams might be too long on a 5'4 or small frame, whereas petite sizes offer a shorter, tailored fit. Height remains and continues to reign supreme when differentiating between petite and regular sizes.
Retailers often provide women with a size guide to help establish what best fits their frame. If women find it challenging to find the optimal size and fit, getting their measurements taken by a professional tailor is advisable. A friend or a family member can also take the measurements to know the exact size. The measurements will be useful when identifying what petite sizes work best for different women.
The US Petite Size Chart in Inches
| | | | | | | | | | | | |
| --- | --- | --- | --- | --- | --- | --- | --- | --- | --- | --- | --- |
| Size | XS | | S | | M | | L | | XL | | XXL |
| | 0 | 2 | 4 | 6 | 8 | 10 | 12 | 14 | 16 | 18 | 20 |
| Bust | 28 – 29 | 29.5-31 | 31.5-33 | 33.5-36 | 35.5-36 | 36.5-37 | 37.5-38.5 | 39-40 | 40.5-41.5 | 42-43.5 | 44-45 |
| Waist | 23-23'5 | 24-24.5 | 25-25.5 | 26-26.5 | 27-27.5 | 28-28.5 | 29-30 | 30.5-31.5 | 32-34 | 34.5-36 | 37.5-39 |
| Hip | 33.5-34 | 34.5-35 | 35.5-36 | 36.5-37 | 37.5-38 | 38.5-39 | 39.5-40.5 | 41-42 | 42.5-44 | 44.5-46 | 46.5-48 |
When Should Women Wear Petite Sizes?  
Women should wear petite sizes whenever and wherever it seems fit. Women can wear petite sizes when they have fit challenges, as smaller crafted clothing will ensure a better fit. While women discover their preferred size combination, it is essential to tune their body proportions. Not all women under 5'4 will wear petite size because there are women with a long torso or a full chest and prefer regular-size tops. 
Other women have long legs and short torso, and in this case, petite tops and regular-sized bottoms might be the best magic blend.
Women of average height, such as 5'4 to 5'9, usually go for regular sizes, and some may also benefit from petite sizes. Some women who are 5'7 with a small frame may prefer the fit of a petite top. 
The unique cuts and silhouettes for petite sizes can help women of all sizes uncover items tailored to their frames.
Women should consider everything from head to toe when determining if petite sizes are suitable. It is just the beginning of exploring if petite sizes are a natural fit. Women's body shapes don't fit into one category, and it should be like that. Women should celebrate what makes them stand out in a crowd.
What Should You Wear for Petite Sizes?
The first step for women is building a wardrobe where they feel comfortable and confident in finding their optimal fit. Once they have found their optimal petite size, women should start experimenting with the parts of themselves that they want to highlight. Below are a few styles and silhouettes that look amazing on petite frames.
Jeans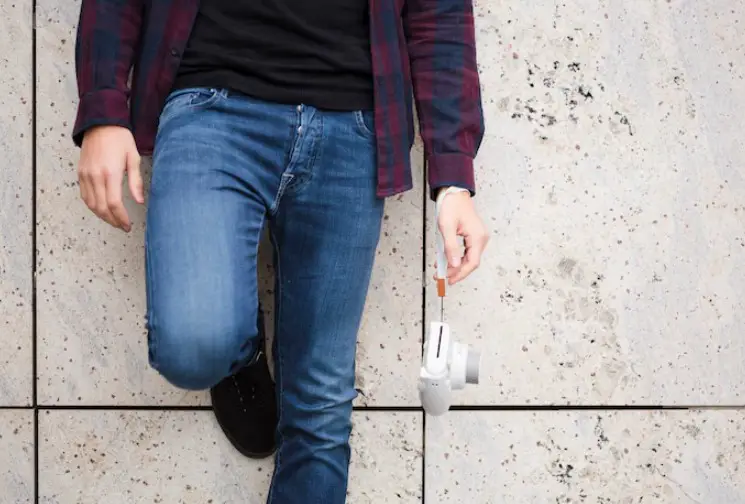 Denim is always a good idea and an essential part of any wardrobe. Women find it hard to decide which pair to wear when dressing up or down. The great news is that all denim silhouettes look great in petite sizes with the proper fit. 
Nonetheless, there are a few tips to remember when selecting a pair of jeans.
First, consider the rise and silhouette as high-rise denim is a dream because it highlights the waist and provides definition and balance to women's ensembles. Women can choose from skinny, straight, or bootcut silhouettes in an array of blue washes. The rise and silhouette combination is an easy trick for petite women who want to lengthen their legs. 
Women can style the ideal pair of denim jeans with a pop-up top. Women don't need to ditch their skinnies and embrace the wide-leg trend. They can meet in the middle, opt for a pair of straight-leg denim, and style it with romantic puff sleeves. It is the summer trend that is making waves. 
The Best Tops
Petite sizes tops are anything but basic, it fit a smaller build in many ways and offer a more tailored fit. Women can wear V-neck and scoop-neck tops as they show little skin and highlight their collarbone. It is a perfect neckline to pair with a fabulous frame for a trending coin pendant necklace. 
If women are looking for more coverage, they can opt for turtlenecks or mocks. It is better to stick to one color head to toe to add the illusion of length to their look.
Suppose you are looking for silhouettes that will make you swoon, then opt for a cropped top that flatters the petite figure and elongates your ensemble, adding a modern flair. You can add polish to your wide-leg pants with structured tailoring and a fitted crop top. The pairing will highlight your waist and give proportion and definition to your outfit. 
Stripes are a stylish essential in every woman's closet for a classic look. Vertical stripes extend their frame and are a go-to for petite women, and they can wear a vertically striped button-down with slim-fit trousers for a more timeless look, perfect for any occasion. They can tuck in their shirt and add a belt to show their figure. It is better to opt for a thin belt in a similar color to the top to balance the outfit. 
Dresses
A famous designer once said that the dress must follow the woman's body and not the body following the dress shape. And this is true for petite women. Petite cuts make selecting a dress silhouette easier than ever. With petite lengths, women can embrace a midi dress. 
Tall women also wear petite clothing because they have a small bust and waist. Therefore, they purchase petite separates such as petite jackets, tops, shirts, etc., to mix with their regular-size clothing to get the perfect fit.
References:
https://www.byrdie.com/petite-meaning-in-womens-clothing-2658374
https://www.nordstrom.com/browse/content/blog/petite-sizing