Last Updated on September 2, 2023 by Reiner Chase
Tommy Hilfiger is considered a mid-range clothing brand, offering stylish and affordable apparel. While it's not classified as a high-end luxury brand, it maintains a strong presence in the fashion industry, with annual revenues exceeding $3 billion in 2023.
Is Tommy Hilfiger a High-End Brand?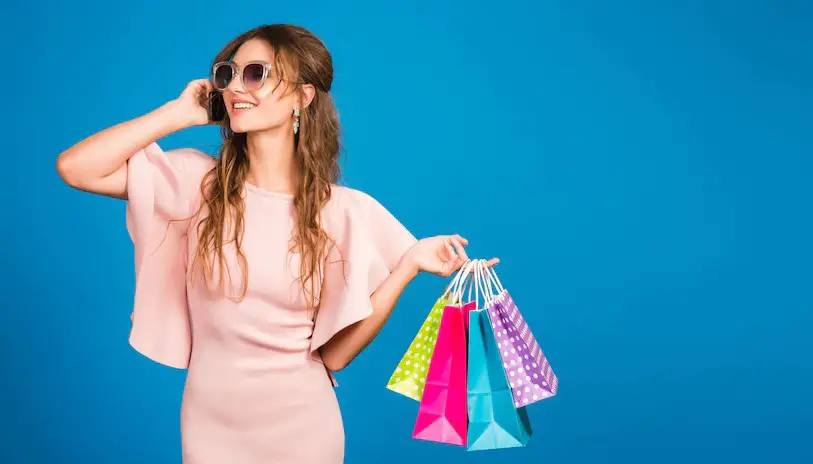 Tommy Hilfiger is not a high-end brand but a premium brand. It delivers premium styling, quality, and value to consumers globally under the Tommy Hilfiger and Tommy jeans labels. The brand is not a high-end brand because it's affordable, although not for everyone, The brand is premium because of the quality of its outstanding products. It is not as expensive as Gucci or Tom Ford, but its prices are more than Zara and H&M.
Is It Worth to Buy from Tommy Hilfiger
1. Excellent Quality:
Tommy Hilfiger's offerings maintain excellent quality, justifying their price points. The brand's clothes are generally known to be durable, and products such as bags and shoes exhibit high craftsmanship, contributing to their longevity.
2. Classic & Timeless Styles:
With Tommy Hilfiger, one can always count on timeless trend pieces. The brand commits to producing designs that remain in style year after year. Thus, investing in Tommy Hilfiger means adding timeless classics to one's wardrobe.
3. Wide Variety:
Possessing a diverse range of selections, Tommy Hilfiger caters to various styles and preferences. From casual tees and jeans to sophisticated office wear, the brand provides an array of choices for versatile dressing.
4. Sustainability Initiatives:
Tommy Hilfiger is committed to sustainability, aiming at 100% circular and climate-positive designs by 2030. Thus, buying from them also means supporting a brand that cares for the environment.
5. Celebrity Endorsements:
The brand's popularity is boosted by frequent celebrity endorsements. The associations with icons add a certain allure to owning Tommy Hilfiger, making it more desirable to many consumers.
6. Special Collections:
From collaborative lines with top models like Gigi Hadid to special thematic collections, Tommy Hilfiger continually keeps the shopping experience fresh and engaging.
7. Premium Placement:
Tommy Hilfiger is considered a high-street brand, offering products in the mid-to-high range segment. Owning a piece from Tommy Hilfiger gives consumers a sense of luxury without breaking the bank.
Overall, the decision to buy from Tommy Hilfiger ultimately depends on individual preferences. However, given the brand's commitment to quality, style, variety, sustainability, and its celebrity appeal, it may be worthwhile for those who value these aspects in their shopping experience.
Is Tommy Hilfiger the same as Calvin Klein?
Is Tommy Hilfiger the same as Calvin Klein? Let's find out! Both Tommy Hilfiger and Calvin Klein are iconic brands in the fashion industry, known for their high-quality clothing and stylish designs. While they share some similarities, there are distinct differences that set them apart. 
Brand Origins:
Tommy Hilfiger: Founded in 1985, Tommy Hilfiger is an American brand known for its preppy and classic designs. The brand's signature colors are red, white, and blue, reflecting its American heritage.
Calvin Klein: Established in 1968, Calvin Klein is another American brand that epitomizes minimalism and clean-cut designs. It gained fame in the 1980s with its provocative advertising campaigns.
Design Aesthetic:
Tommy Hilfiger: The brand's aesthetic revolves around a classic and timeless look with a modern twist. They often incorporate preppy elements, such as stripes, plaids, and naval-inspired designs, into their collections.
Calvin Klein: Known for its minimalistic and sleek designs, Calvin Klein embraces clean lines and a refined look. Their collections often feature simple silhouettes and neutral colors, evoking a sense of sophistication.
Target Audience:
Tommy Hilfiger: With a focus on the American lifestyle and a casual-chic vibe, Tommy Hilfiger caters to a diverse range of consumers. Their brand is popular among younger demographics and those seeking a laid-back yet stylish look.
Calvin Klein: Calvin Klein's target audience leans more toward urban, fashion-forward individuals who appreciate minimalism and a contemporary aesthetic. Their designs have a modern edge, attracting those with a refined taste.
Product Range:
Tommy Hilfiger: The brand offers a wide range of products, including clothing, accessories, fragrances, eyewear, and footwear. They have expanded their offerings to include sportswear, denim, and even home décor.
Calvin Klein: Like Tommy Hilfiger, Calvin Klein offers a diverse selection of products, including apparel, accessories, fragrances, and underwear. They are particularly known for their denim and provocative underwear lines.
Brand Identity:
Tommy Hilfiger: The brand is associated with a sense of all-American style and has a preppy image. It has collaborated with various pop culture icons, such as Gigi Hadid and Lewis Hamilton, to maintain its relevance and appeal.
Calvin Klein: Calvin Klein stands out for its provocative and edgy marketing campaigns, challenging norms and pushing boundaries. They have collaborated with prominent celebrities, such as Justin Bieber and Kendall Jenner, to reinforce their brand identity.
In conclusion, while Tommy Hilfiger and Calvin Klein are both renowned fashion brands, they have distinct design aesthetics, target different audiences, and portray different brand identities. Whether you prefer the classic and preppy vibe of Tommy Hilfiger or the minimalistic and provocative allure of Calvin Klein, both brands offer unique styles that have left an indelible mark on the fashion world.
Background History of Tommy Hilfiger
Tommy Hilfiger named his brand after his name. He was born in March 1951 and became an entrepreneur at a young age. When he was a teenager, he traveled to New York, bought jeans in bulk, and tailored or customized them before selling them to his friends for a profit. 
After he finished school at eighteen years old, he set up his shop and named it 'The People's Place,' He sold hippie-style goods for a high profit margin. As time passed, he became successful, opened several stores, and earned a six-figure salary. Ten years later, he moved to Manhattan to chase his dream of becoming a fashion designer. He worked with an Indian businessman Mohan Murjani, in 1984. 
In 1985, the line of Tommy Hilfiger clothing debuted with an ad campaign that featured no clothes. The ads did little more than insert his name in the pantheon, yet it was effective. The audacity of the strategy attracted attention in the fashion industry. The first ads were seen in New York City, using print and outdoor media. By 1986, the Hilfiger clothing brand was available in sixty department stores and twenty-five specialty shops. 
By the 1990s, Hilfiger had close to 500 sections in department stores, and half of the company's revenues came from sales at three big department store chains: Dillard's, Federated, and May. 
Tommy Hilfiger Corporation sells Tommy jeans, men's and women's sportswear, kids' wear, and licensed lines including bodywear, watches, jewelry, apparel, fragrances, and home furnishings.
Why is Tommy Hilfiger So Expensive?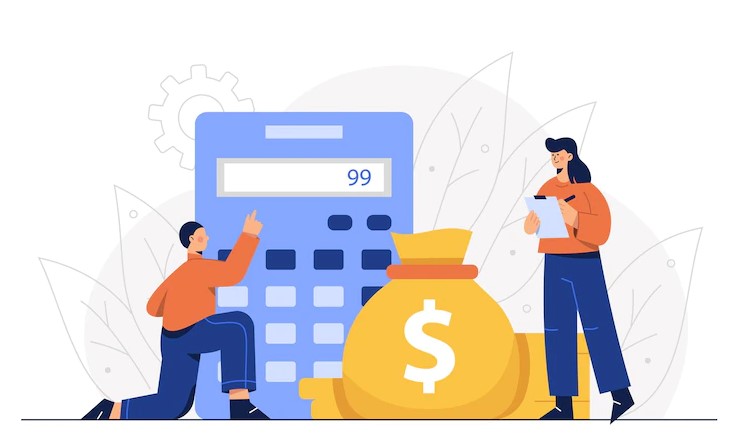 The brand is expensive because of five reasons:
It Is a Premium Brand
It is considered a premium brand because not everyone can afford to buy several pieces of its clothing every month. Some consumers can either buy none a month or one piece a month. 
When consumers perceive a brand as premium and cost more, the prices make them feel they are wearing better clothing. A consumer will feel more expensive and prosperous wearing a Hilfiger Polo than a GAP one. The higher the price, the better the quality is. 
It Provides Great Quality Products
Although the products are manufactured in China, the material is excellent. Consumers' reviews read that their clothes have lasted for several years as long as they go out, travel, or go on adventures with friends and family. The pricing isn't that expensive because the manufacturers use fabrics such as cotton, wool, or polyester. 
However, the brand is a bit pricey because it is becoming eco-friendly and more sustainable. Purchasing such is more expensive than the regular ones in mass-market stores. The brand has an eco-friendly message that says, 'Wastes nothing and welcomes all.' 
The fashion industry is still adapting to becoming eco-friendly, so brands charge more for their products since they have to increase budgeting for new manufacturing machines and costly sustainable materials.
It Shows Wealth and Status
The brand is expensive because consumers who wear its clothing are considered wealthy. After all, the brand isn't meant for everyone. If consumers can afford Hilfiger, it shows that they can pay their bills and still have money to spend on other things like clothing and traveling. 
The world we live in perceives status more and more; hence, product prices keep increasing because the brands know people will buy their products to show off.
It is Patriotic
The brand is famous and the pioneer of the classic American relaxed style. The owner makes the consumer feel fashionable, fun, and outgoing, and has a positive attitude. Consumers want to show that they are part of the American brand, and since demand is high, so is the price. The colors of the brand's logo are similar to the American flag; red, blue, and white. 
Celebrities Wear the Brand
When celebrities wear clothes for a particular brand, they bring awareness and build hype. It influences people to buy a specific brand since they want to follow what celebrities wear. The most famous brand ambassador is Gigi Hadid, and her collection is an immense success. Taylor Swift wore a dress from the brand, and it sold out rapidly.
The Brand's Marketing Strategy and Marketing Mix
The brand's marketing strategy perceives and utilizes the marketing mix framework, the four P's (Product, Price, Place, and Promotion). Other marketing strategies are product innovation, pricing approach, promotion planning, etc. Based on Tommy Hilfiger's marketing mix, these strategies help the brand's success. The marketing strategies help the marketing team position the brand competitively in the market and achieve its business goals and objectives. 
The Brand's Product Strategy
The brand is a leading fashion clothing line with a wide clothing range and strong global presence. The brand offers products in the premium segment of fashion and lifestyle. It provides style, quality, and value to consumers and focuses on elegant American designs by adding a youthful twist. 
There are different lines of brands and collections launched by the company, which helps target a broader customer base while acknowledging the different style tastes of each section. The core product line of the brand provides designs beyond twenty-five categories. It targets twenty-five to forty-year-old consumers with offerings for men's and women's clothing, shoes, and accessories. 
The brand has a kids' section. The denim targets a younger customer section of eighteen to thirty years old and has more edgy and casual designs. 
The brand also targets women, and it manufactures clothing in Italy using high-quality premium materials, while the Tommy Hilfiger Tailored collection caters to corporate men with sharp and sophisticated designs. 
The brand doesn't use any exotic animal skin for its products, and as part of its innovation, it created a neutral-gender clothing line in 2021. 
The Brand's Pricing Strategy
The brand is premium and charges premium prices on its products but is lower than some of its competitors. The brand's equity has decreased among consumers since the 1990s. Tommy Hilfiger follows a discount-based pricing model in its marketing mix and provides sales on products in most off-seasons. 
Consumers want to relate to the brand, given its take on pop music culture that inspires designs and aids the company to remain in the premium segment. 
The brand's Place and Distribution Strategy
Since the brand is known globally, it has a global presence through its big chain of retail stores and online shopping websites. The company has a franchise-based model for retail and its stores. Today, the brand has one thousand five hundred stores worldwide in over a hundred countries. The products are available online on the website and other e-commerce portals.
The brand's Promotion and Advertising Strategy
The Tommy Hilfiger brand uses an aggressive marketing strategy following different channels to reach out to its consumers, hence having high brand visibility. The brand promotes itself via magazine ads, newspaper ads, and billboards. It uses celebrities as brand ambassadors and sales promotion is done by offering ten to fifteen percent discounts across product lines during the off-season or special occasions. It also uses point-of-sale promotions.
References:
https://streetstylis.com/is-tommy-hilfiger-a-luxury-brand-experiences/
https://www.inthefashionjungle.com/is-tommy-hilfiger-a-designer-luxury-brand/