Last Updated on August 31, 2023 by Reiner Chase
No, Express is not considered a high-end clothing brand. It occupies the mid-range market segment, offering trendy and affordable fashion for young adults. Its price range and positioning reflect its status as a more accessible fashion brand.
Is Express a High-End Clothing Brand?
When discussing fashion and clothing brands, one name that often comes up is Express. Known for its trendy and contemporary designs, people tend to wonder: "Is Express considered a high-end brand?" This piece presents several factors that could help answer this query.
1. Brand Perception:
Express is often viewed as a brand that bridges the gap between the lower-cost high-street fashion and the high-end, luxury brands. This makes it a 'mid-range' brand. This viewpoint is shaped by several elements, such as price point, product quality, and market positioning.
2. Pricing:
When compared to high-end luxury brands like Versace or Gucci, Express' price tags are considerably lower. However, it is still more expensive than high-street brands like H&M or Forever 21. This median price point signifies Express as a mid-range fashion brand.
3. Quality:
Though Express may not be able to compete on the grounds of material or structural quality with luxury brands, it does offer good quality clothing compared to high-street fashion brands. The longevity, comfort, and stylistic elements of their products place them in the mid-range tier group.
4. Design and Trends:
Express primarily focuses on current trends and offers fashionable yet casual and work-appropriate attire. The focus on providing fashionable, wearable clothing lines rather than exclusive haute couture designs further distinguishes Express as a mid-range brand.
5. Brand Image:
High-end brands invest significantly in creating a brand image synonymous with sophistication, luxury, and exclusivity. Express positions itself as approachable, accessible, and highly relevant to modern fashion enthusiasts, which is typical for mid-range brands.
6. Marketing Strategy:
While high-end brands often advertise in premium spaces and use celebrity endorsements, Express utilizes in-store advertising and social media promotions akin to many mid-range and high-street brands.
In conclusion, while Express provides fashionable and higher-quality items than many high-street brands, it does not fall into the category of a high-end brand due to factors like price point, product quality, design philosophy, brand image, and marketing strategy. Instead, it's seen as a mid-range brand that offers customers a balance of style, quality, and affordability.
Does Express Clothing Brand Use Premium Materials?
Express clothing brand typically uses a range of materials, including various fabrics and blends. While they may use some higher-quality materials, their focus is more on trendy and affordable fashion rather than exclusively premium materials. It's advisable to check product descriptions and labels for specific material details when shopping with Express.
About Express Clothing Store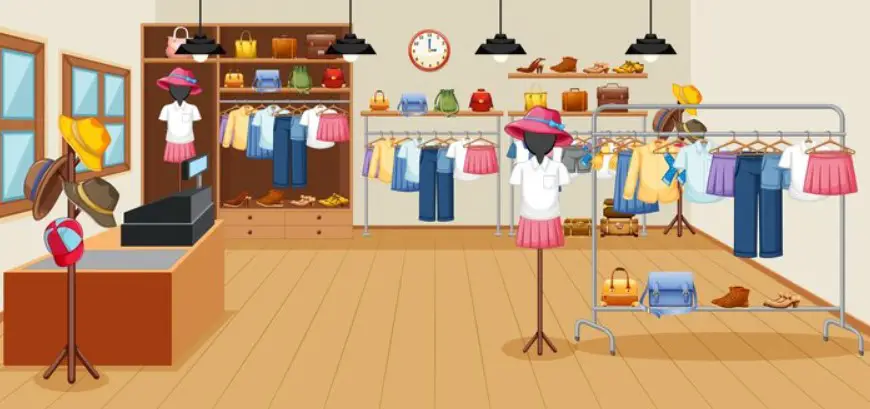 Express is a fashion-forward clothing brand and style community whose mission is to promote self-expression and build confidence. Their clothing is made for real-world flexibility, from wardrobe necessities to the current fads. The company operates approximately 600 locations throughout the United States, Puerto Rico, Mexico, Costa Rica, Panama, El Salvador, and Guatemala. 
In 1980, Limited Brands built the first Express store in Chicago's Water Tower Place as a women's clothing retailer "Limited Express." The store caters to customers aged 20 to 30. The company has over 35 years of experience providing an unmistakable blend of design and quality for various lifestyle occasions. Columbus, Ohio, is the company's headquarters. Express has 631 locations in the United States, Puerto Rico, and Canada.
 What Kind of Brand Is Express?
In a nutshell, Express Inc. offers clothing. It promotes a way of life and instills confidence. They design clothing that is adaptable to all types and ages of individuals. One distinguishing quality of the brand is that it produces fashionable clothing at an affordable price. Their unique designs compel you to return for more.
They create exquisitely made garments that feel pleasant to the touch. Additionally, the material is of high quality and looks great when worn. There are shirts, pants, chinos, and even sweaters available. The manufacturer's other distinguishing feature is that its fit is always flawless. They provide a variety of apparel fits, including tailored fits, contemporary fits, slim fits, and the 1MX, which is a flexible fit. Each is meticulously crafted to meet the consumer's needs.
How Reputable is the Express Brand?
The brand's goodness is highly subjective. In general, the quality is satisfactory, and the prices are reasonable. They provide a wide variety of styles and fabrics. One kind of clothing may be more appropriate to one person than another.
Unlike high-end companies, Express lacks consistently unique or stand-out sites. It is a mash-up of old and new stores. Some are in desperate need of refurbishment, while others are aesthetically beautiful and enjoyable to shop in.
Express stores are usually in a state of complete panic during flash discounts. This has been a serious issue throughout the pandemic's duration. Express has built an online store to address the issue of crowding and reach out to remote places. These e-commerce sites provide coupons and other ways to slash the price and make it half the original price.
How Ethical Is the Express Brand?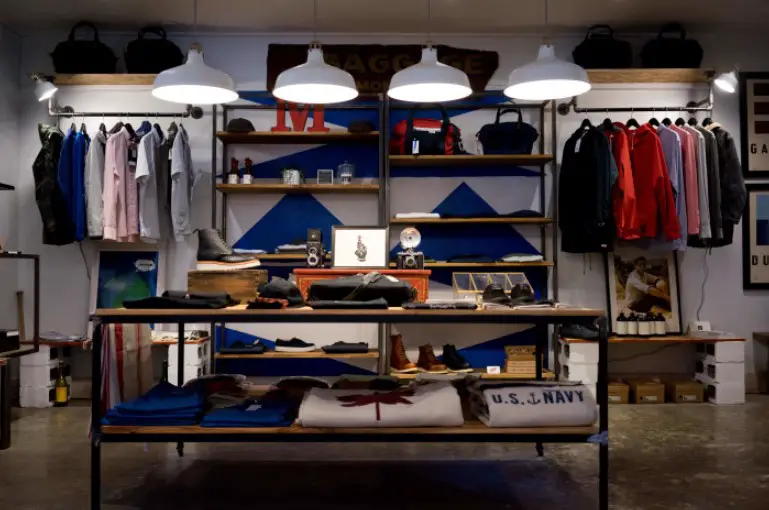 Express is a massive commercial shop with over 500 locations throughout the United States and an extensive online catalog accessible with a single click. Express has not been straightforward about its commitment to sustainability compared to other fast fashion businesses. When visiting their website, you will realize that their sustainability section is quite limited.
Transparency
Express has a severe lack of openness with the information it provides on its website. The dangers of subcontracting are addressed by their mandatory audits. Subcontracting is outsourcing a portion of a project's work to a third-party company.
As a result of the California Transparency in Supply Chain Act, Express is taking steps to improve human rights and environmental practices. 
On the other hand, this norm falls short of what is necessary to safeguard both employees and the environment. One cannot find any data on the working conditions at factories and production facilities or even the chain of custody.
Maker Well-Being
Express has a bad track record when it comes to the happiness of its employees. While they have a solid code of conduct and a periodic audit and compliance procedure, they score zero marks in nearly all other categories. 
Express does not appear to be adopting any wellness program at its facilities, based on information found on its website. If they can't show concrete evidence of implementation, vague wording about "help and support of educational programs for employees" is meaningless. 
Express is an enormous corporation. They shouldn't have any trouble providing for their employees. They should get to work on worthwhile initiatives as a matter of course.
Environmental Sustainability
There isn't any other option. Express has a negligible influence on the environment. There are no public sustainability targets or agreements to avoid dangerous chemicals, so they've slipped behind even their fast-fashion rivals. There is no "sustainable" line to speak of.
Closed-loop Production Process
This is an area in which Express might be significantly improved. Several options include investing in closed-loop manufacturing (a process that considers a product's lifecycle: reduce, reuse, repair, and recycle), decreasing waste in shipping and retail, and establishing public sustainability targets.
Sustainable Raw Materials
Express should be generating more than 50 percent of its material sustainably or under human rights standards. According to their website, they do not appear to match this criterion. Additionally, they exclude information about their animal welfare stance.
Leadership
Express lags well behind truly sustainable brands. Express cannot be considered a leader without offering a sustainable clothing brand.
Is Fast-Fashion Eco-friendly?
As the term implies, fast fashion is apparel that is easily adapted from high-end fashionistas and released into stores to capitalize on current and recent trends before they fade. The fast-fashion concept is based on swiftly developing, producing, and consuming things. Ideally, manufacturing costs should be kept to a minimum—as low as possible. 
In the U.S., most consumers choose to shop at fast-fashion businesses. This also holds true for most of Europe, India, and China. Most of the locations mentioned are densely populated; hence the majority of apparel is mass-produced locally.
How Is Fast Fashion Not Eco-Friendly?
H&M, Zara, and Fashion Nova are just a few well-known fast-fashion brands. Express is also a growing fashion brand, and the primary issue with fast fashion is mass production. It has a significant negative influence on the environment and benefits no one.
The fashion sector is a significant contributor to greenhouse gas emissions. It's already responsible for more pollution than aircraft and cruise ships combined. Climate change is already a significant source of concern in today's globe.
Growing raw materials such as cotton on this scale necessitates any use of fertilizers, herbicides, pesticides, or even insecticides, all of which have a detrimental effect on our land and release poisonous gasses into the environment. 
Notably, water consumption is enormous. Another serious and frequently disregarded issue is textile waste. On average, about 15% of the garment is rendered worthless throughout the manufacturing process.
Express is a fast-fashion retailer specializing in inexpensive apparel. The products are generally of high quality. They offer fashionable designs, and their clothing fits exceptionally well. The company provides a variety of fabric & size options. Express Inc. has not made any public announcements about its sustainability efforts yet.
References:
https://www.thecoldwire.com/is-express-a-good-brand/
https://fashionstuffguru.com/the-express-clothing-brand-is-it-high-end/