Last Updated on August 29, 2023 by Reiner Chase
Uniqlo is renowned for its quality and affordability. Its clothing boasts innovative features like Heattech for warmth, AIRism for breathability, and LifeWear philosophy for versatile styles. With 2,000+ stores globally and strong customer reviews, Uniqlo offers durable, functional, and stylish attire.
Is Uniqlo a Quality Fashion Brand?
High-Quality Materials
Uniqlo's garments are primarily made from high-quality fabrics. For instance, Supima cotton is a premium type of cotton grown in the United States and the brand uses it generously in their T-shirts, ensuring its durability, strength, and remarkable softness.
Innovation and Technology
Uniqlo has integrated advanced technologies and innovative practices into its manufacturing process. Its HEATTECH and AIRism line-ups, for instance, boast breathability, comfort, and heat-retention capabilities, providing customers with value-added products.
Affordable Prices
Despite its use of premium materials and advanced technologies, Uniqlo's products are reasonably priced. This makes it an accessible brand for many consumers seeking quality at an affordable price.
Style and Variety
Uniqlo offers a wide variety of styles, sizes, and colors. This ensures that there is something for everyone, regardless of their age, size, or fashion preference. The brand also collaborates with various designers to provide unique collections that cater to the more fashion-forward crowd.
Brand Identity and Reputation
Uniqlo has built a strong brand identity over the years. It is renowned for its 'made for all' philosophy that emphasizes simplicity, quality, and longevity. Their reputation for quality has gained them wide popularity among global consumers.
Sustainability Efforts
Uniqlo is steadily making strides toward sustainability with initiatives such as the All-Product Recycling Initiative. They collect used clothing from customers and distribute them to those in need or recycle them into new garments, endearing consumers who advocate for sustainable fashion.
Customer Satisfaction
Customer reviews attest to Uniqlo's commitment to quality and customer satisfaction. Many customers praise the brand for its durable products that retain their shape and color even with continuous use.
Why is the Uniqlo Brand Gaining Popularity?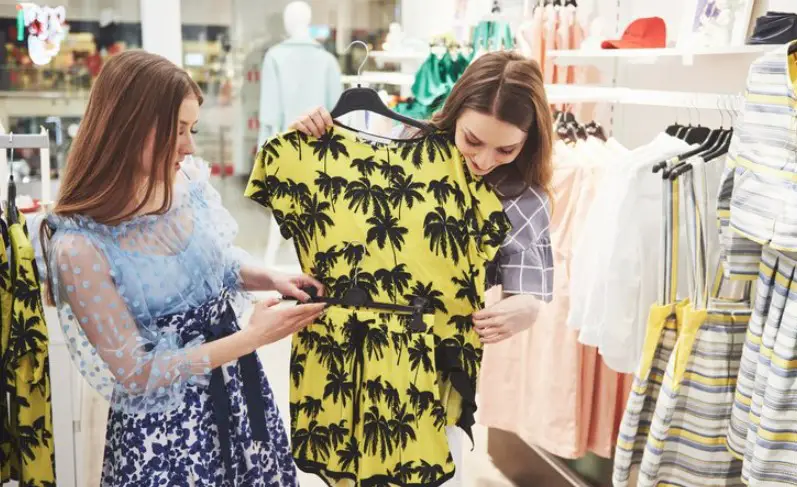 Well known for its efficiency and high quality yet inexpensive clothing, it's no wonder why many people have started wearing Uniqlo clothes. It's safe to say that you are bound to see someone wearing a Uniqlo item anytime you walk on the streets these days. 
This fashion brand has been attracting more and more people over time due to its unique style of providing customers with high-quality clothing at relatively affordable prices. More importantly, its simple and clean design appeals significantly to those who love casual yet stylish clothing items. 
You can wear them on whichever occasion, whether in your free time or even when working or studying in school or the office. Your age doesn't matter; anyone can wear Uniqlo clothes comfortably. 
Most importantly, they won't make you look out of place either. With all these great benefits, it is by no coincidence that more and more people have taken notice of Uniqlo and have become fans of its products. If you haven't tried one out yet, perhaps now is an excellent time to start. It will be worth your while.
A Brief History of the Uniqlo Brand
The Uniqlo brand was created in 1984 by Japanese clothing company Fast Retailing. Uniqlo is a combination of two Japanese words: unique and clothing. Since its inception, Fast Retailing has become one of Japan's largest apparel companies, operating over 700 stores across 11 countries globally. 
The brand has expanded its reach to include eight separate subsidiaries, including GU and Theory. As far as market share goes, Uniqlo has gained quite an impressive presence in Asia, overtaking Western brands such as H&M in revenue and market share within specific Asian markets.
The Inspiration Behind the Uniqlo Brand
While it's clear that Fast Retailing, Uniqlo's parent company, started by selling essential clothing at low prices in Japan, many people don't know why they chose to do so. According to Fast Retailing Chairman and CEO Tadashi Yanai, one of his key inspirations for starting up a clothing brand was his frustration with having too many clothes in the closet without knowing how to wear them properly. 
His goal was to make inexpensive and simple clothing that anyone could wear easily. As such, he wanted customers to be able to return their purchases if they turned out not to like them or didn't fit well enough. 
Since then, however, much has changed about the brand. The quality of its products has increased dramatically and now includes items like pajamas, down jackets, and casual everyday items. 
It even offers high-end luxury items under its Made for All line—so there's something for everyone!
The Exceptional Features of Uniqlo Clothes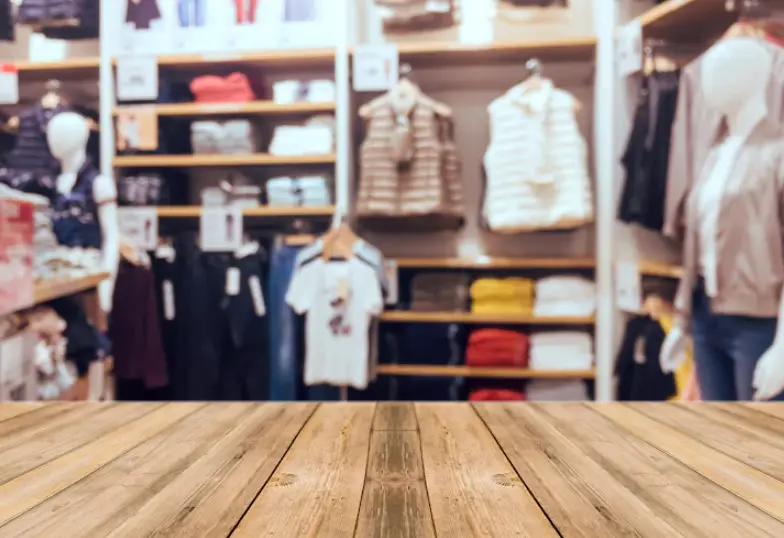 Comfort and Fit
Comfort is essential in any garment, whether it's menswear or ladies' wear. A jacket may look stylish on a mannequin, but you won't want to wear it if it doesn't fit well. Similarly, no one wants to look stylish but feel uncomfortable in what they wear. 
It can be tricky to find comfort and style simultaneously because comfort isn't always as fashionable as style, but that doesn't mean it should be overlooked. 
When considering the comfort and fit of clothing for yourself or your clients, consider when and where you will be wearing them most frequently and adjust accordingly. The Uniqlo line has provided comfort and quality while keeping up with current trends.
The Uniqlo Fabric Quality
One way to tell if your Uniqlo clothing is high-quality is to touch it and see how it feels. Don't deceive yourself with a cotton or polyester blend; you either have 100% cotton or 100% polyester. 
If you can feel any give at all, you know that means it's not pure fabric. Another clue: Is there any stiffness to your clothing? The more rigid it feels, as with jeans that have already gone through some wear and tear, you can be confident they won't lose their shape quickly over time. 
When it comes to textiles, quality isn't just about feeling nice; it also matters whether or not something will last. This includes things like zippers and buttons—are they sewn in well? Will they fall apart after a few washes? These details matter because they speak about the durability of your Uniqlo product.
The Durability of Uniqlo Clothes
Wearing quality clothing means that you want items that will last. With any brand, you'll want to look for quality construction and durability as a sign of whether your money is well spent. Some items may be better suited to more intense use than others. 
The question isn't about whether Uniqlo clothes are worth purchasing, but what you're looking for from your purchases. If durability is important to you, shopping with brands like Uniqlo can help ensure you get what you pay for over time. 
However, sticking to a more premium label would be best if fashion and trends are more important. For example, high-end brands like J Crew have an incredible reputation for a timeless style that keeps customers coming back year after year—but their pieces tend to come at a higher price point than Uniqlo options. Quality matters when buying clothing—and even everyday staples should stand up against heavy wear over time.
Variety of Styles at Uniqlo Brand
One of my favorite things about Uniqlo is that they offer a great variety of clothing styles. Whether you're looking for business attire, casual wear, or activewear, you will most likely find it at an affordable price. 
They even offer outerwear and accessories like umbrellas and hats to help shield you from Mother Nature's wrath.
If you like variety and quality, try out some of their products. They have tons of cute stuff for women too!
Advantages and Disadvantages of Uniqlo Fashion Brand
| | |
| --- | --- |
| Advantages | Disadvantages |
| High-quality, innovative fabrics | Less trend-driven and fashion-forward |
| Affordable pricing for good quality product | Limited designs, less variety |
| Consistent, easy-to-understand sizing | Store availability is limited in certain regions |
| Eco-friendly: Committed to eliminating unnecessary waste in the production process | Comparatively less online presence |
| Practical and versatile clothing pieces good for layering | Brand image less luxury-focused compared to some competitors |
| Frequent collaborations with well-known designers and artists | The returns and exchanges process can be complex for online purchases |
| Successful in creating a uniform appearance across the global market | More conservative styles may not suit everyone's tastes |
| Extensive size range catering to various body types | May lack an aspiration factor due to its mass-market approach |
Care Instructions for Uniqlo Clothes
Check its label for special care instructions before putting a Uniqlo garment in your washing machine. However, regardless of how careful you might be, some garments are just made of fabrics that aren't durable enough to handle being tossed into your washing machine or dryer. 
One of our biggest pet peeves is seeing people toss their clothes in with other clothes when they're cleaning them. This ruins any fabric it comes into contact with and can cause permanent holes and tears. It also shortens garments' life spans drastically! To avoid damage like this, invest in a laundry bag designed explicitly for delicate clothing types.
References:
https://whattowearmen.com/is-uniqlo-good-clothing-brand/
https://prophet.com/2014/10/6-reasons-why-uniqlo-is-winning/