Last Updated on September 17, 2023 by Reiner Chase
Columbia and Patagonia offer high-quality products. Columbia's outdoor gear is known for durability, supported by 80+ years of expertise. Patagonia, with 50 years of sustainable practices, crafts top-notch outdoor clothing.
Comparison Between Columbia and Patagonia
| Features | Columbia Sportswear | Patagonia Inc. |
| --- | --- | --- |
| Founded in | 1938 | 1973 |
| Headquartered in | Portland, Oregon, USA | Ventura, California, USA |
| Product Range | Extensive range including outdoor apparel, footwear, and equipment for men, women, and children | Broad range of outdoor clothing and gear, with significant focus on sustainability |
| Pricing | Offers more affordable range for mass market | Generally higher-end, focusing on premium quality and sustainability |
| Innovation | Known for its heat-reflective line of clothing and cooling clothing | Known for its focus on sustainability and introduction of recycled materials in many products |
| Brand image | Seen as more mainstream, suitable for a wide variety of outdoor activities, and targeting a broad customer base | Positioned as a premium brand with strong emphasis on environmental activism and quality |
| Sustainability | Launched Corporate Responsibility program focused on social responsibility and environmental sustainability | Notable for its commitment to environmental and social responsibility, from supply chain to end product |
Which Brand has Superior Quality Between Columbia and Patagonia
Both Columbia and Patagonia are well-known brands in the outdoor industry, each with its own strengths and areas of expertise. Deciding which brand has superior quality depends on specific preferences and needs.
In terms of superior quality, Patagonia often stands out due to its emphasis on ethical manufacturing, durable construction, and eco-conscious practices. However, Columbia's long history of expertise, innovation, and wide product range also make it a strong contender. The choice between the two brands ultimately depends on whether you prioritize sustainability and ethics (Patagonia) or a wide array of performance-driven products (Columbia). Both brands have a loyal customer base and offer products that cater to different outdoor needs.
Columbia's Brief History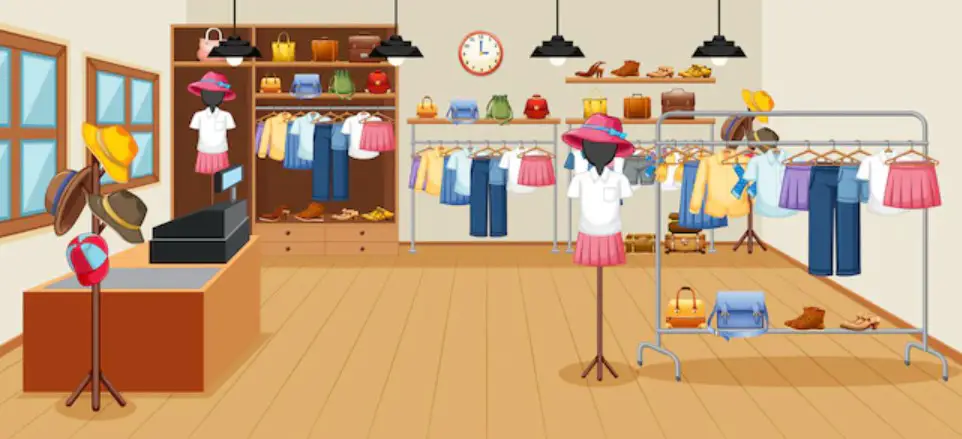 Columbia's history goes back to the 1930s. Columbia is a well-known innovator with a great reputation for quality and value. Columbia uses these basic principles to develop new and popular designs, like the company's well-known Interchange SystemTM. 
Columbia came up with this new idea in 1982, and it has helped the company stay at the top of the outerwear industry ever since. In Columbia's first Interchange jackets, which were made for hunting, a weather-resistant outer shell and an inner jacket could be worn alone or paired together.
This allowed each parka to be a lot of different clothes in one. The BugabooTM is a ski parka that was made with the same idea. It quickly became one of the best-selling ski jackets of all time. 
Omni-TechTM products, which are made of waterproof and breathable fabric, were first made by the company in 1991. Columbia has grown a lot and is now one of the world's best manufacturers of waterproof, breathable performance clothing for real outdoor adventures. In addition, Omni-ShadeTM clothing, which the Skin Cancer Foundation says is a good way to protect your skin from the sun, is one of the other new things that have come out.
Materials and Manufacture
Columbia has also made a lot of progress in reducing its impact on the environment. It recycles nearly 80% of its polyester and has down insulation certified by the RDS.
The Omni-Tech fabric technology range, for example, is used in a lot of the brand's new products. It comes in a lot of different configurations. They're called Omni-Tech, Omni-Wick, Omni-Shade, and Omni-Freeze. 
OutDry technology is also used in some of the brand's products; thanks to Columbia's collaboration with the company, making them more durable. Columbia has also come up with some unique insulations that they use most in their jackets. Among the products that feature unique insulations are TurboDown and Omni-Heat Reflective: TurboDown is a mix of down and Omni-Heat technology that makes it very insulating. A fabric technology called Omni-Heat Reflective also makes silver dots on the fabric. It reflects body heat through these dots.
Columbia has chosen to use less harmful DWR coatings made of short-chain PFCs for DWR products.
A Brief History of Patagonia
Patagonia is a for-profit enterprise, and we are not ignorant that the company exists to make money. What's impressive is the company's core values, which motivate it to design and manufacture the best gear available and what it does with its profits.
Four fundamental principles guide Patagonia:
Create the Most Superior Product
Do Not Inflict Unnecessary Harm
Utilize Business to Protect the Environment
Avoid Being Confined by Convention
All four of these principles align with the company's goal to be good environmental stewards, and they all work together. Patagonia makes sure that customers' gear lasts longer and doesn't need to be replaced as often by making the best products. 
The best products can also be recycled and reused, which helps Patagonia cut down on its long-term carbon footprint. If Patagonia wants to help the environment, it has to break with tradition and make things in a different approach than most people imagine.
Throughout the years, the company has been very focused on being innovative. This has led to some great new products, but it has also led to more environmentally friendly sourcing, manufacturing, and general business practices.
Materials and Production
As a business committed to sustainability and environmental stewardship, it's unsurprising that Patagonia's materials are supplied primarily through recycling. This category includes most of the materials used in the brand's clothes. 
The remainder of the materials that cannot be recycled is procured ethically and sustainably, ensuring minimal effect on the environment and humane treatment of animals.
Which Technologies Does Patagonia Use?
Many big brands use Patagonia's H2No technology the most. Gore-Tex technology is used in some high-performance items, but the brand relies mostly on H2No technology. This technology is a good replacement for Gore-Tex because it is very useful and does a good job. 
The bulk of waterproof clothes are helped by DWR chemicals that help keep water out. Often, these items contain PFCs, which are very bad for the environment. Patagonia has chosen to use the Deluge® DWR coating because it is more durable and has less impact on the environment.
People who make Patagonia's clothes and other products are very good at what they do.
If a jacket is made with the H2No technology, it goes through a 24-hour Killer Wash process that tests the water resistance and durability of the fabrics against extreme simulations. Only the ones that pass make it to the market. This means that your clothes will work perfectly no matter the weather.
The Significant Distinction Between Columbia and Patagonia
The primary distinctions between Columbia and Patagonia are as follows:
Patagonia clothing is constructed with higher-quality materials, whereas Columbia clothing is more affordable.
Patagonia clothing is more technical, whereas Columbia clothing is more informal.
Columbia clothing is typically less expensive, whereas Patagonia jackets are pricier.
In general, Patagonia jackets are of higher quality in construction and performance. However, the price tag may not suit everyone, and Columbia is not a brand to be dismissed. Their products are often quite robust, and those designed for warmth work admirably.
Do Columbia or Patagonia Products Have the Highest Quality?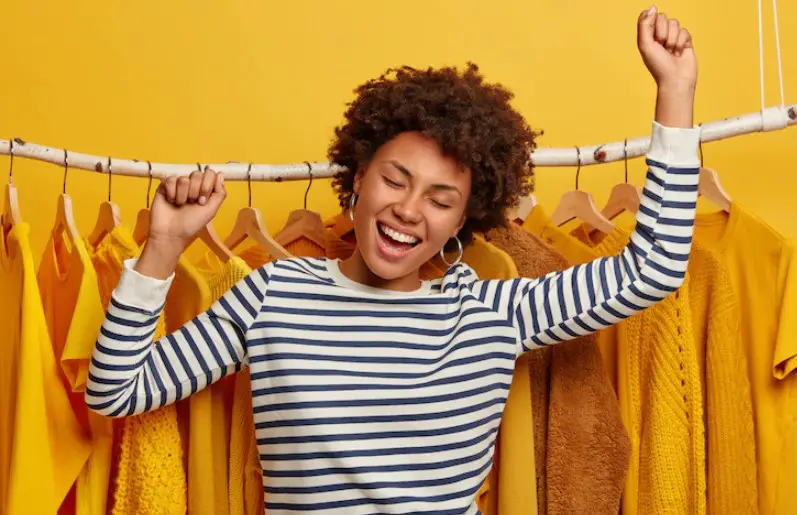 Columbia and Patagonia are worlds apart. Columbia is an entry-level institution. They make sensibly priced products, although they should not be confused with Patagonia or the competitors, including Arcteryx luxury brand, the North Face, and Rab.
Columbia does invest in research and development and produces innovative technology and fabrics. Patagonia has evolved into a major fashion label, but it continues to produce more and higher-quality technical apparel than The North Face. However, you are paying a premium for equipment primarily manufactured abroad.
Nonetheless, this is not necessarily bad if high-quality criteria are specified. Apart from Patagonia, Arcteryx has relocated much of its manufacturing offshore while maintaining a presence in Canada. They are of exceptional quality and outrageously priced. 
Norrona is of exceptional quality but is manufactured in China. Montbell makes some excellent gear, but the Japanese business exposed its wares in Vietnam. However, Columbia is not a member of this league. 
Patagonia is superior in technical apparel, whereas Columbia offers superior insulating choices at significantly lower prices. Many people suggest Patagonia, and thus more people purchase their items, despite the often outrageous price tags. 
The reason why Patagonia brand has the edge over Columbia is because Patagonia products provide better performance and quality. Additionally, Patagonia has a favorable return policy if you are dissatisfied with any of its products.
References:
https://www.caminoadventures.com/blog/patagonia-vs-columbia/
https://440industries.com/patagonia-vs-columbia-which-is-the-better-outdoor-brand/