Last Updated on August 31, 2023 by Reiner Chase
Everlane is known for its quality products. The brand emphasizes transparency and ethical practices, showcasing factories and pricing breakdowns. With a focus on essentials, their minimalist style and direct-to-consumer model offer value. Positive customer reviews and a growing fan base support their reputation.
What Makes Everlane Popular?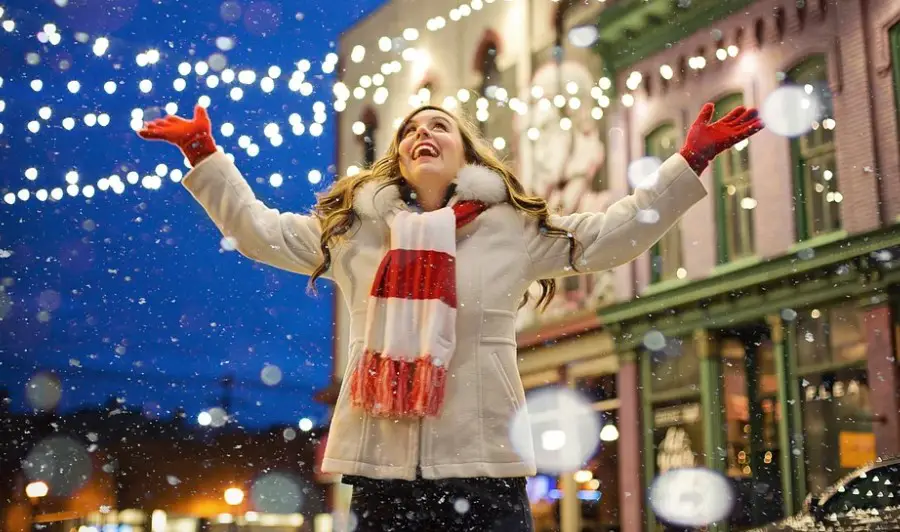 Everlane is a popular brand that has successfully carved out a niche for itself in the fashion industry. With its commitment to transparency, sustainability, and high-quality products, it has attracted a loyal following. Here are the key factors that make Everlane so popular:
Radical transparency: Everlane takes pride in being open and honest about its supply chain. The company provides detailed information about its factories and production processes on its website, allowing customers to make informed choices. By promoting transparency, Everlane has created a sense of trust and authenticity that resonates with consumers.
Ethical practices: Everlane champions fairness and ethical labor practices. It ensures that all factories it partners with meet strict compliance standards, ensuring fair wages and safe working conditions for its workers. This commitment to ethical sourcing differentiates Everlane from many other fast fashion brands, which are often criticized for exploitative practices.
Quality products: Everlane focuses on creating timeless, well-made pieces that stand the test of time. From their classic basics to trendy accessories, every product is designed with meticulous attention to detail and a focus on durability. This emphasis on quality ensures that Everlane's items are long-lasting, reducing the need for frequent replacements.
Responsible pricing: Everlane aims to offer transparent pricing, giving customers the opportunity to understand the true cost of their products. They believe in providing fair prices without compromising on quality. By pricing their items in a way that reflects the true value of materials, labor, and overhead, Everlane strikes a balance between affordability and maintaining high ethical standards.
Minimalist aesthetic: Everlane's clean and minimalist aesthetic appeals to consumers who value simplicity and versatility. Their designs are classic and trend-resistant, which resonates with those seeking timeless wardrobe staples. This minimalistic approach ensures that Everlane's pieces can be effortlessly incorporated into various outfits and cater to a wide range of personal styles.
Sustainability commitments: Everlane has taken steps to minimize its environmental impact. The brand has pledged to eliminate single-use plastic from its packaging by 2021 and is actively working towards reducing waste. Additionally, they prioritize the use of sustainable materials and embrace innovative processes to reduce water consumption and carbon emissions.
Engaged community: Everlane has built an engaged and loyal community around its brand. By fostering open dialogue with customers, they actively seek feedback and address concerns. Their dedication to customer satisfaction has resulted in a strong bond between the brand and its followers, leading to word-of-mouth marketing and increased brand loyalty.
Notable Qualities of Everlane Products
The following are the qualities of Everlane products that make the company stand out in the fashion industry.
Stylish Pieces
Everlane clothes are minimalistic but very stylish. From work clothing to casual attire and undergarment basics, Everlane has something for every function and every season.
The attires come in different outfit combinations to fit your current mood without going back to the store. You may compliment your sophisticated look with practical shoes and functional handbags for more style. 
High-Quality Pieces
Everlane Company focuses on producing high-quality garments that last for a long time. The Everlane clothes are high-quality Italian wool, Pima cotton, cashmere, and original leather.
Everlane also uses sustainable materials such as recycled polyester, clean silk, and renewed plastic bottles.
Fair and Transparent Pricing
Everlane clothes come at a fair and affordable price compared to other brands that boast similar high-quality products. The brand keeps its prices very transparent and offers a detailed production cost breakdown, and compares its current price and traditional market markups.
Everlane offers free shipping on first orders and orders amounting to a hundred dollars and above.
Ethical Commitments 
Everlane's ethical commitment sets it above most sustainable fashion brands. The company works only with ethical and responsible factories. These factories based in Los Angeles, Spain, Southern China, and Sri Lanka must score exceptionally high in safe working environments, reasonable working hours, and fair wages.
The factories must also reduce energy consumption by using the latest technology and cost reduction by using post-industrial recycled materials.
Lastly, the factories are family-run, thus offering equal opportunities to female employees, fair wages, and employee satisfaction.
Variety of Products
Everlane Company has everything you may want and even more. The company makes high-quality products from Italian-sourced original leather, from sandals to flats to boots and loafers.
Everlane's Japanese denim is one of the company's popular products. This denim comes in several styles.
When it comes to Everlane's bags, they are both functional and stylish. Whether it's a sustainable recycled backpack or a premium Italian leather handbag, you will always be in for a treat.
According to the thousands of Everlane product reviews, the most popular Everlane products have to be the hundred-dollar cashmere sweaters. Everlane uses grade A Cashmere which is the best there is. 
Their cashmere clothing goes for only a hundred US dollars. Unlike lower-quality options, grade cashmere is more robust and does not peel easily.
Everlane's products are for basics, and you will love their natural materials and beautiful textures.
Everlane Clothes and How to Style Them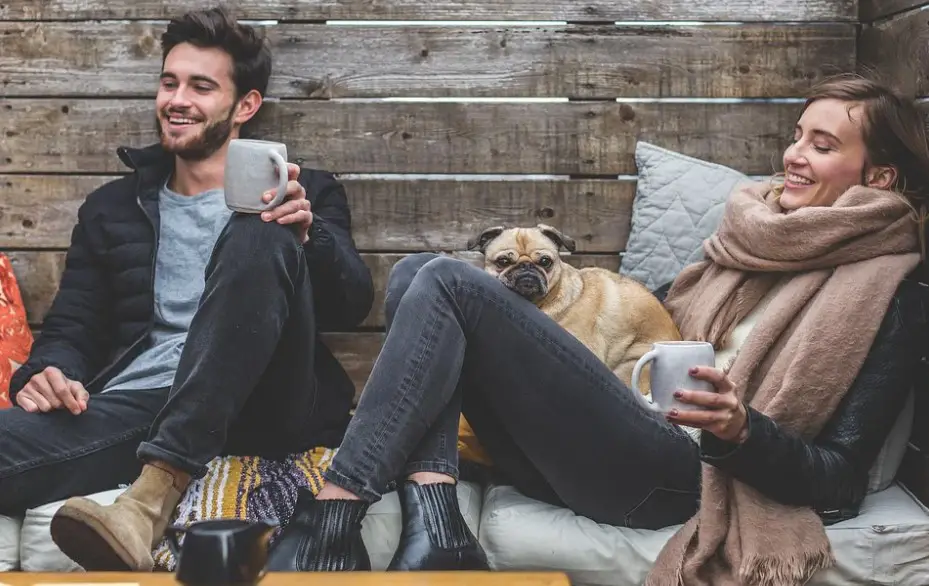 Everlane is a company that believes we can all make a difference. Michael Preysman created the company in 2010; Michael believes the company looks at fashion through a practical lens. At this point, we will look in-depth at the brand and its products to help you decide if their clothes are worth buying.
The 100% Human Typography Hoodie
The 100% Human typography hoodie was launched to bring people together. It was agreed that for every one of these hoodies that were sold, the company would donate 10% to the ACLU.
The 100% human typography hoodie is from 100% comfortable cotton and sports a boxy fit. The large–scale 100% human typography makes this hoodie different from others. This hoodie is best for running errands or when performing your daily chores.
Wear the 100% human typography hoodie with a pair of leggings, rock on some running sneakers, and you are more than ready to face the day. The 100% hoodie is available in heather grey and bone pink for $48.
The Everlane Cheeky Boot Cut Jean
The cheeky boot-cut jean combines all the signature elements of Everlane's favorite cheeky fit. This pair of boot-cut jeans has a waist nipping and high-set pockets for that lifted look to get the classic leg-lengthening style of the 1970s.
The cheeky boot-cut jean is modern with a slightly straighter leg and just the right amount of stretch. Complete this look with a simple tee and your favorite booties, and you have all the required elements to slay this look.
The cheeky boot-cut jean is available in washed black, sun-bleached blue, and their classic blue wash. The company lets you customize your jeans with the option to choose between regular length and ankle length.
The Day Glove
The day glove is a sneaker that fits like a glove and hustles all day. The shoe is buttery, soft Italian original leather that molds your feet for a custom fit. 
The day glove shoe features a back pull tab, a rubber sole, and a cushioned insole.
The shoe is made for those critical meetings in your most fashionable power suit, with comfort that makes you feel as if you are wearing socks. The Everlane Day glove is available in seven stylish colors; these cute shoes came and conquered and will be there for you to match on different occasions.
The Everlane Grade- A Cashmere Crew
The grade cashmere is a timeless style that gives you a luxury upgrade with the lightweight warmth of cashmere. The cashmere is made to trap heat. Everlane sources its grade cashmere from Inner Mongolia, using only the longest, finest, and highest-quality fibers.
This sweater is ideal for those chilly days in winter and autumn. The grade-A cashmere crew sweater has a slim fit and is machine washable on a cold cycle.
Wear this sophisticated sweater with your favorite chinos and leather boots to complete the look. The grade cashmere comes with eight different colorways and goes for $130.
The Everlane Cashmere Bandana
Made from 100% cashmere, the Everlane Cashmere Bandana is super soft and light enough to be worn all day. It is available in three muted shades, heather grey, black, and camel, for a stylish outfit. The Everlane Cashmere Bandana pairs well with your favorite oversized cozy sweater, distressed jeans, and suede boots. 
This Everlane bandana is available at $50 or $12.50 through four installments. Other Everlane products include; ribbed wool-cashmere socks, the red new 13″ transit backpack, and the Everlane 100% SF Tote.
Where to Buy Everlane Products
Suppose you are ready to make a purchase, do not fret about where to buy Everlane's original products; head straight to their website, make a purchase, and enjoy free shipping as a first-time customer.
Everlane's clothing is timeless minimal basics with a modern edge; you will be wearing them for years to come and still be in fashion and with the trends.
Keeping style and quality aside, when buying your clothing from Everlane, you are guaranteed to buy from a company aiming to make the world better piece by piece!
References:
https://theadultman.com/fashion-and-style/everlane-review-men/
https://www.themodestman.com/everlane-review/