Last Updated on August 31, 2023 by Reiner Chase
Armani Exchange is a moderately priced clothing brand and is considered an accessible luxury or 'premium' brand. Its products generally range from $50 to $300. While not as costly as high-end Armani brands, it's not budget-friendly either. Prices vary based on items and collections.
Is Armani Exchange An Expensive Clothing Brand?
When it comes to fashion, the name Armani is synonymous with sophistication and luxury. Armani Exchange, a subsidiary of the iconic Italian brand, aims to offer a more affordable approach to high-end fashion. However, the question remains: Is Armani Exchange truly an expensive clothing brand? Let's delve into various factors that determine its pricing and overall affordability.
Quality of Materials:
Armani Exchange maintains high standards when it comes to materials used for their clothing pieces. While their fabrics may not match the premium quality of the main Armani line, they still offer good-quality materials that are designed to last. This attention to materials impacts the cost and overall value of their clothing items.
Design Aesthetic:
Armani Exchange draws inspiration from street culture and youthful energy, resulting in designs that are trendy and fashion-forward. The brand often incorporates bold patterns, statement logos, and unique cuts in its garments, which contribute to their premium look and feel. These design elements may result in higher price tags compared to more generic fashion brands.
Pricing Range:
Armani Exchange positions itself as a bridge between high-end luxury and accessible fashion. While the brand offers a range of relatively affordable clothing pieces, it is important to note that some items may have higher price points compared to mass-market brands. Armani Exchange strikes a balance between quality, design, and affordability, making it a desirable option for those looking to invest in a reputable brand without breaking the bank.
Special Collections and Collaborations:
Like many renowned fashion brands, Armani Exchange occasionally releases special collections and collaborates with notable designers or celebrities. These limited-edition lines or collaborations often feature higher price points, reflecting the exclusivity and unique aspects associated with these collections. If you're aiming for a more budget-friendly option, it is advisable to stick to their core collection, which offers a wider range of affordable options.
Sales and Discounts:
To cater to a broader customer base, Armani Exchange frequently organizes sales and discounts throughout the year. These promotions provide customers with opportunities to purchase their desired clothing items at discounted prices. By keeping an eye on these sales, you can benefit from significant savings and grab Armani Exchange pieces at a more affordable price.
While Armani Exchange may not be as expensive as the main Armani line, it falls on the higher end of the affordable fashion spectrum. The brand's dedication to quality materials, unique designs, and its association with the prestigious Armani name plays a significant role in determining its pricing. Ultimately, the affordability of Armani Exchange clothing depends on individual budgets and their perception of value. If you're seeking fashionable pieces with a touch of luxury, Armani Exchange offers a solid option that won't break the bank
Armani vs Armani Exchange
| Aspect | Armani | Armani Exchange |
| --- | --- | --- |
| Brand Positioning | High-end luxury brand | Mid-tier premium brand |
| Pricing Range | Expensive to very expensive | Moderately priced |
| Target Audience | Affluent clientele | Fashion-conscious consumers |
| Product Range | Couture, formal wear, accessories | Casual wear, denim, accessories |
| Design Style | Elegance, sophistication, timeless designs | Trendy, urban, youthful designs |
| Availability | Limited boutiques and select retailers | Wider availability through stores and online |
| Association | Top-tier fashion, red carpet events | Stylish, urban lifestyle |
How Did Armani Come to Be?
Giorgio Armani is the founder of Armani. He started his work life in the military during the 1960s. Giorgio left the army and started working as a window dresser. He learned a lot about different fabrics, patterns, and designs, and he worked with an Italian men's fashion label, Hitman. 
He left the workplace in 1975, as he had gained extensive knowledge and started designing a menswear line. He started creating a womenswear line with time, transforming women's wardrobes globally. He developed floral skirts in the 1960s and chic pantsuits in the 1970s and 1980s. 
After a decade of working on Armani, he introduced different lines such as Emporia Armani, Armani Jeans, Armani Exchange A/X, Armani Collezioni, and Armani Prive. All these were sold in over two hundred stores worldwide. 
In the 1990s, the Armani kingdom expanded with new varieties of makeup, haute couture, and the creation of the sportswear line EA7. 
Nowadays, Armani has condensed his labels into three main lines; Giorgio Armani, Armani Exchange, and Emporio Armani, of which EA7 sits.
Is Armani Exchange Clothing Affordable?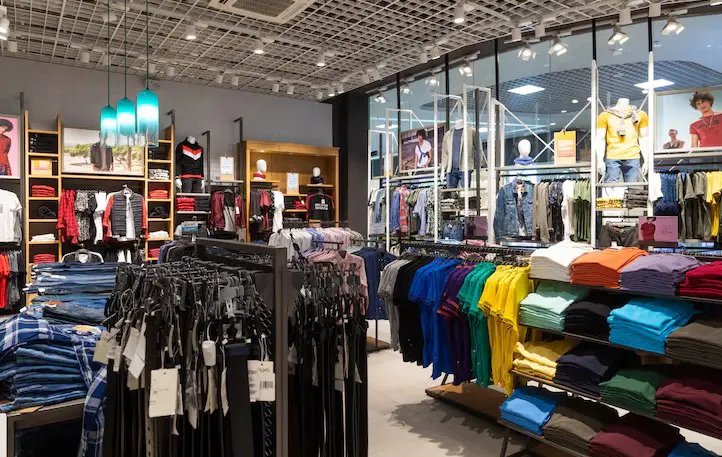 Armani Exchange is often found to be expensive. The average price of an Armani Exchange coat is approximately one thousand seven hundred dollars, twice what a customer would expect to pay for a similarly designed coat from a popular brand. 
Many of the clothing items sold by Armani Exchange are more expensive than other brands of similar clothing items. 
The price of Armani Exchange clothing varies greatly depending on the item. The cost of one of the most affordable men's Armani Exchange styles, the black blazer, is one thousand nine hundred and fifty dollars. However, this suit falls under the label 'Suits' line and has an average price of one thousand seven hundred dollars. 
The price could be further split into two separate lines, depending on the size of the suit. An Armani Exchange suit of average size and quality will cost approximately one thousand dollars, while an Armani Exchange suite of bespoke quality will cost about ten thousand dollars. 
Where to Buy Armani Exchange Clothing?
Armani Exchange clothing is sold at department and specialty stores, including Neiman Marcus and Nordstrom. These stores carry a wide variety of Armani Exchange clothing items, including men's and women's suits and blazers, dresses, and accessories. 
Some stores also sell Armani Exchange clothing on consignment, which means the store takes back any clothing items customers bring back to the store within a certain amount of time. While Armani Exchange is sold at a wide range of stores, it is not sold at many mass merchants, such as Walmart.
Consumers can buy Armani Exchange clothing online. However, they will have to order and pay for their items online and then pick up the items in-store. Online sales for Armani Exchange are carried out by its sister company, Armani Exchange Online, which has its own online store. 
The online store sells clothing from various designers, including Armani Exchange, Burberry, Calvin Klein, DKNY, Michael Kors, etc.
What Is the Armani Exchange Return Policy?
Customers have fourteen days to try on and return any unwanted Armani Exchange items. If the items are unworn, unwashed, and unaltered, customers have a full year to return them. 
The return policy applies to all Armani Exchange clothing items, including items from the Armani Exchange, Armani Exchange Consignment, Armani Exchange Premier, and Armani Exchange Fashion brands.
Customers that need to return an unwanted Armani Exchange item will need to take the item to a store that carries the brand. They will need a form outlining the return and providing store employees with the item they wish to return. They will need to keep the item with the return form, and they will need to bring it with them when they go to pick up the refund.
Should Customers Buy Armani Exchange Clothing?
Armani Exchange clothing is a great option for men looking for a more high-end look. The clothing brand offers a more stylish and more expensive look than other men's clothing brands. The look is particularly popular among younger men. However, the look is becoming increasingly popular among a wider range of demographics, including older men. 
If customers are looking for a more high-end clothing style but aren't sure if Armani Exchange is the right brand, they should read the Armani Exchange review. It will go over what the clothing brand looks like, what different varieties of Armani Exchange clothing are available, and what the clothing quality is like. It will also discuss the price range for Armani Exchange clothing items.  
Armani Exchange Discount Codes and Deals
Armani Exchange offers several deals and discounts when customers purchase a new suit. Some of these deals include a free suit if they buy two thousand dollars or more, free shipping, and free alterations. 
There are a variety of free alterations that they receive when they have a new suit altered by Armani Exchange. These alterations include adding or removing buttons, hemming the suit's bottom, or taking in the suit's shoulders. 
Customers can also receive free shipping when they have a new suit. The free shipping deal is only available if they have a new suit shipped to them promptly. Although the free shipping isn't just for new suits, customers can enroll in the Armani Exchange suit, blazer, or dress program.
What Is The Quality Of Armani Exchange Clothing?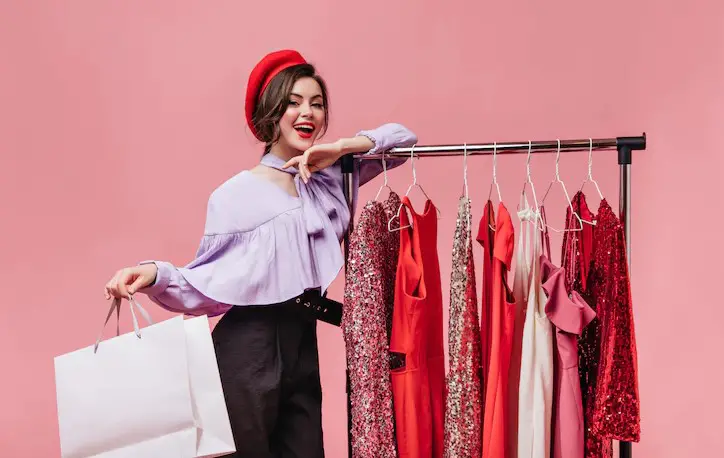 The quality of Armani Exchange clothing varies greatly depending on the item. The clothing quality can range from poor to excellent depending on the clothing type and the brand. One of the most important factors for the quality of Armani Exchange clothing is the price. The cheaper the item, the lower the quality.
The more expensive the items, such as blazers, dresses, and coats, the more likely they are to be of a higher quality.
What Does Armani Exchange Clothing Look Like?
The clothing from Armani Exchange is made up of several different subcategories. These include men's and women's fashion, outerwear, accessories, travel and lifestyle, home and interiors, and beauty. 
The fashion and men's lines are split into various categories, including casual, traditional, and contemporary. The simple and classic lines consist of multiple styles, including button-downs, polos, sweatshirts, V-necks, and cardigans. 
Modern clothing comprises various pieces, including blazers, dress shirts, pants, dresses, and accessories, including belt buckles, ties, and cufflinks. 
The outerwear consists of various jackets, including peacoats, shearling coats, parkas, bomber jackets, and greatcoats. The accessories include multiple types of belts, handbags, and shoes. 
Travel and lifestyle clothing comprises many clothing types, including travel bags, swimwear, fitness apparel, and accessories. 
The home and interiors include a wide range of furniture, while Beauty clothing consists of a wide range of different makeup and skincare products.
References:
https://www.cjco.com.au/article/is-armani-exchange-a-luxury-brand/
https://www.inthefashionjungle.com/is-armani-exchange-a-good-brand/