Last Updated on September 4, 2023 by Reiner Chase
Several clothes are a must-have for dark-academia aesthetic outfits. Examples of dark academia outfits are trench coats, turtle necks, leather belts, and plaid pants. Dark academia has existed for a long time and dates back to the 19th century. The dark academia is in neutral form. The pieces of dark academia center on dark colors, including black, brown, and beige colors. 
What is the Dark Academia Aesthetic?
The Dark Academia aesthetic has emerged recently as a popular trend in fashion, literature, and general lifestyle spaces. Here are the critical aspects of this intriguing organic movement: 
1. The Definition
Dark Academia is a style that embraces a deep love for knowledge, learning, and literature combined with a visual emphasis on moody, dark color schemes. It was born out of spaces such as Tumblr and TikTok, becoming a form of expression for many individuals.
2. Key Elements
In essence, Dark Academia aesthetic revolves around classic literature, obsession with knowledge and learning, Gothic architecture, and self-discovery. It portrays academic spaces not just as places of learning, but locales of mystery and self-awakening.
3. Clothing
The Dark Academia aesthetic often involves a specific dress code. Clothes usually range from vintage attire or dark-toned modern clothes. Tweeds, blazers, vintage blouses, and knit sweaters become major wardrobe staples.
4. Colour Scheme
As the name suggests, a dark color palette heavily supports the aesthetic. Shades of black, dark brown, grey, and earth tones further amplify the moody, academia-based atmosphere.
5. Interiors and Décor
The ideal Dark Academia room may look like something from a Gothic, ages-old library or classroom. Antique furniture, taxidermy, collections of old books, and classical artwork often feature prominently.
6. Influences
Dark Academia draws its influence from various knowledge areas and academic disciplines such as Arts, philosophy, history, and literature. It also takes inspiration from periods like the Renaissance, Romanticism, and Enlightenment.
7. Literature and Films
Classics like "The Secret History" by Donna Tartt or "Maurice" by E.M. Forster exemplify the Dark Academia's literature preferences. Films such as "Dead Poet's Society" or "Kill Your Darlings" mirror the aesthetic's tone and focus on knowledge and self-discovery.
In conclusion, Dark Academia is about celebrating learning in a moody, evocative style. It romanticizes the pursuit of education as a lifelong journey and blends old-world charm with a modern mindset.
What Is The Must-Have Clothing For Dark Academia Outfits In Your Wardrobe?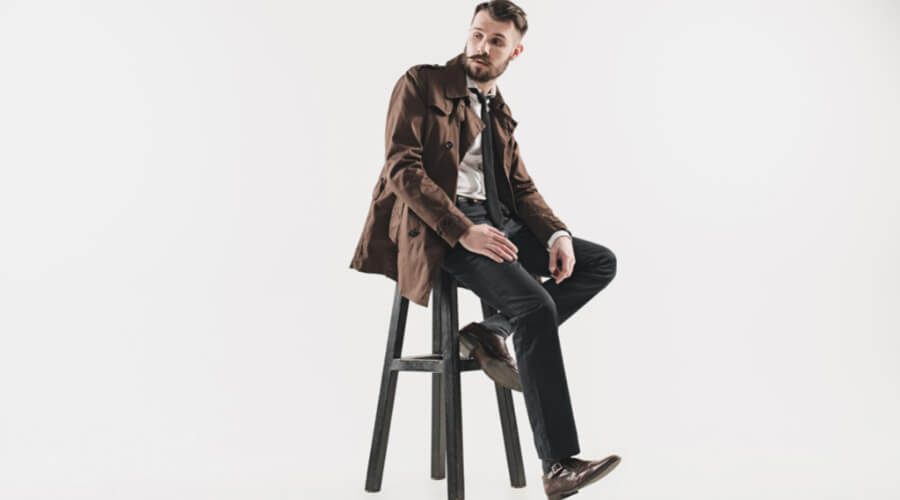 The lovely thing about dark academia outfits is that their composition is an essential piece. If neutral colors are your favorite clothing in your wardrobe, maybe you already have dark academia aesthetics. You can thrift your favorite dark-academia aesthetics as it is affordable. 
1. A Sweater With Cable Knits
During fall and winter, a must-have garment is a cable-knit sweater. They're perfect for layering under turtlenecks and collared shirts. Cable knit sweaters are available in a wide variety of shapes and colors. 
However, the most typical academic, aesthetic sweaters are black, brown, or beige. You can wear it cropped, oversized, or longer, depending on your style.
2. Vests Made Of Sweaters
Sweater vests are the perfect way to include some warmth in the outfit. If you can purchase a sweater vest, it is a good investment as you will appear academic and intellectual. 
Although they are now fashionable, they are also convenient and easy to wear on regular days. Sweater vests are stylish with any academic outfit you would want to rock. Also, you can search for your favorite aesthetics from other shopping areas.
3. It Would Be Best If You Had Turtlenecks
Turtlenecks are an essential part of every dark academic's attire. The turtlenecks have a studious appearance while enhancing warmth, ideal for the current winter season. Choose one neutral color to wear with your slacks, baggy and fitting jeans.
While Dark Academia's overall look leans toward gender fluid, there are many ways to look at a masculine outlook. For instance, you can always wear a turtleneck with your favorite baggy jeans. The style is ageless, elegant, and classic, making it ideal for a dinner party with friends or a family gathering. 
You should wear a roll neck with a checkered shirt. If you prefer Modern Dark Academia's look, combine the past with the present in a monochrome ensemble. The complementing colors should produce a multi-dimensional sophisticated ensemble that will last a long time.
4. Trench Coats
Trench coats are a must-have item of black academia clothes. They are the versatile classic coats in your wardrobe. If you're searching for the ultimate coat that complements your attire while still protecting you from the cold weather, a trench coat is your solution. 
The perfect professional appearance comes out when you buy a beige or black choice trench coat. It is the flawless look that makes you be in awe.
5. A Black Leather Coat 
The black leather coat is a must-have in a dark academia aesthetic wardrobe. 
A fashion tip: You can wear your black coat with black boots and rock that elegant casual look. It can be official clothes if you wear your black coat with a white-collared shirt and a black colored tie. The look is an official look that you can rock when you work.
6. Have Khaki Pants
The Khaki pants in neutral colors can give an excellent look of black academia. If you want to go for those school days, study dates, or casual workdays, khaki pants are classic and versatile. You won't have a second thought about adding it to your wardrobe once you combine it with your plain-colored shirts and T. shirts. 
It would be decent wear in your wardrobe if you had a long hooded grey kimono.
These are classic casual wear that go well with dark academia aesthetics. If you want the look to come through, you can wear black pants and a brown T-shirt underneath.
7. Shirts With Collars Are Also Dark Academia Aesthetic Outfits
You can't have an academic wardrobe without a pair of collared shirts. The collared shirts are as professional as they come, and they're a perfect piece to include in your wardrobe when you want that academic look. 
Collared shirts can be layered over practically anything, from dresses to tank tops to spruce up an outfit instantly. You can wear your collared shirts with the personal outfit you want to portray.
8. It Will Help If You Included A Trouser In Your Dark Academia Outfit
Trousers are a must-have item for any dark academia attire. Brown, black, or beige trousers are the most prevalent dark academia outfits. For a casual look, pair them with your favorite turtlenecks or collared shirts, and you can show up in any event that you want. 
It will also come down to your style when wearing them.
8. Leather Belts
It would be best to have Belts made of leather with your dark academia outfit. The most frequent colors are brown and black but don't experiment with other colors. 
9. You Should Have A Tie And A Bow-tie
You should have a specific neutrally colored tie that you can wear with your dark academic outfits. A bow tie and a long necktie will suffice. The tie can go with your dark aesthetics brown collared shirt.
What are the key characteristics of Dark Academia Fashion?
Dark Academia fashion is a popular aesthetic inspired by classic literature, academic settings, and intellectual pursuits. Its key characteristics include:
Color Palette: Dark Academia is known for its muted and earthy color palette. It features shades of black, brown, deep green, maroon, navy blue, and off-white. These colors create a vintage and timeless ambiance.
Classic Silhouettes: Dark Academia embraces classic and timeless clothing silhouettes. This includes high-waisted trousers, pleated skirts, A-line dresses, and tailored blazers. These items exude sophistication and academic elegance.
Layering: Layering is a fundamental aspect of this style. Sweaters over collared shirts, cardigans over dresses, and scarves are commonly layered to create a cozy and scholarly look.
Tweed and Wool: Fabrics like tweed, wool, and corduroy are favored for their vintage and textural qualities. Tweed blazers, wool coats, and corduroy pants are staples in Dark Academia wardrobes.
Footwear: Classic Oxford shoes, loafers, brogues, and lace-up boots are popular footwear choices. They add a touch of formality and vintage charm to the outfits.
Accessories: Accessories play a significant role in Dark Academia fashion. This includes items like berets, leather satchels, vintage watches, pocket watches, and bookish glasses. They enhance the scholarly and literary vibe.
Books: Carrying a book or having a bookish tote bag is a common accessory, emphasizing the love for literature and knowledge.
Hairstyles: Hair is often styled in a classic and neat manner. For men, this can mean side-parted hair, while women may opt for braids, buns, or loose waves.
Makeup: Dark Academia makeup tends to be minimal and natural, with a focus on matte, earthy tones. A subtle winged eyeliner and dark lipstick are occasionally added for a vintage touch.
Jewelry: Minimalistic and vintage-inspired jewelry, such as simple rings, lockets, and vintage brooches, complements the outfits without overwhelming them.
Outerwear: Long, tailored coats, especially those with a vintage feel like trench coats and dusters, are commonly worn. They add drama and elegance to the overall look.
Elegance and Formality: Dark Academia fashion often exudes an air of formality and elegance, embracing the aesthetics of traditional academia and the romanticism of classic literature.
In summary, Dark Academia fashion is characterized by its vintage, bookish, and scholarly elements, with a focus on classic silhouettes, earthy tones, and an appreciation for intellectual pursuits and the arts. It creates a nostalgic and sophisticated style that pays homage to the past while remaining relevant and stylish in the present.
Frequently Asked Questions (FAQs)
Do You Think I Can Wear The Dark Academia Aesthetic Outfit In This Century?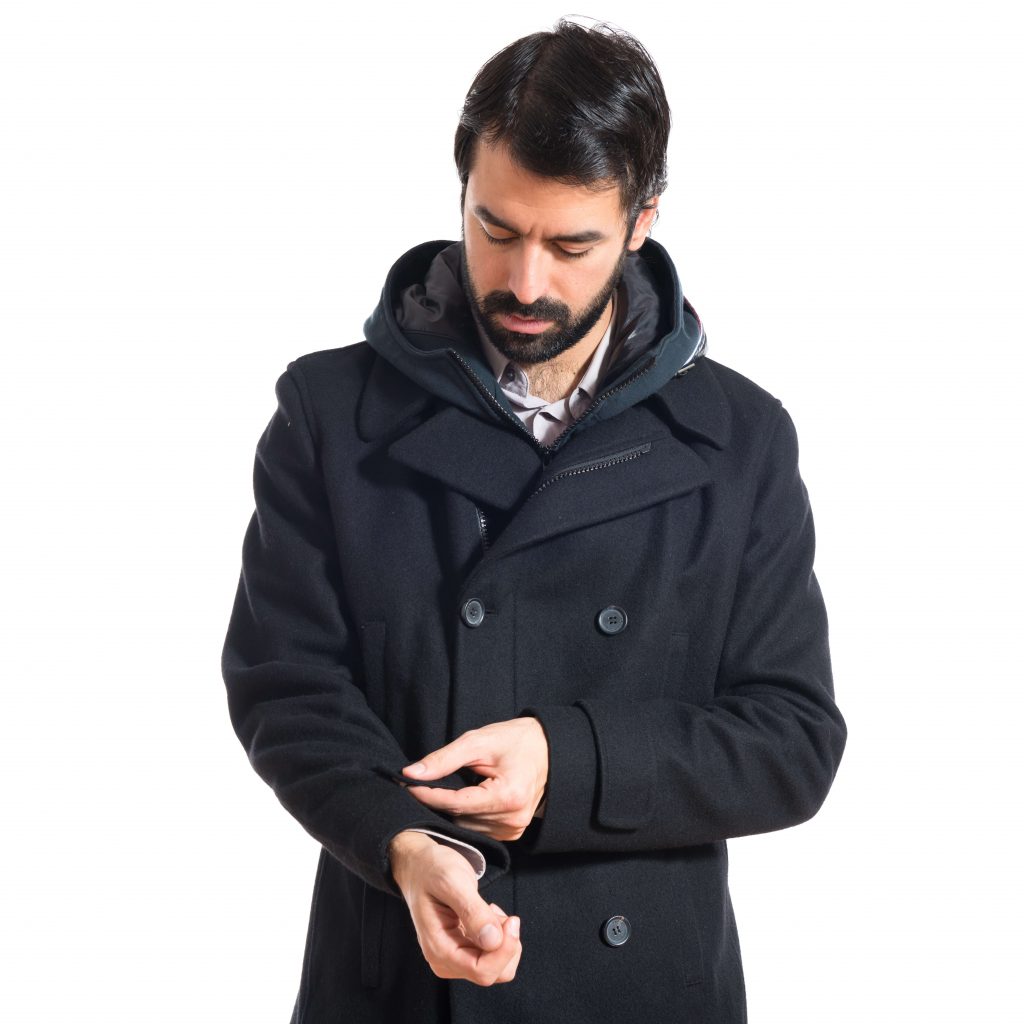 As much as the dark academia has existed for a long time, you can also wear them in various ways. Yes, you can wear those aesthetic dark academia outfits you have in your wardrobe for events, either formal or casual occasions. 
If for any reason you fear that the outfits are outdated, dispel your doubts and step out to be counted. Who said vintage isn't fashionable!
Are the Dark Academia Outfits for both Women and Men?
Men and women can dress in dark academia outfits comfortably. The plaid skirts, pants, and turtlenecks are unisex dress codes for women. Both men and women can dress in those outfits. The primary determinant of wearing the dark academia is not your gender; it is about your style preference.
Conclusion
The dark academia aesthetic outfits have existed for some years now. It dates back to decades ago when people dressed in these versatile outfits. The style is still present, and people have them in their wardrobes. 
The standard colors in the dark academia are black, brown, and beige. The colors are neutral and complement many styles that suit you and your personality. The dark academic outfits give the ancient modern vibe of being in two worlds simultaneously. 
If you don't have dark academia clothes in your wardrobe, the article gives you an insight into the clothes you can get for your dark academia aesthetic style ideas.
References:
https://www.rozaliee.com/dark-academia-wardrobe-essentials/
https://theeleganceedit.com/best-dark-academia-capsule-wardrobe/