Last Updated on March 2, 2022 by
There are many suitable outfits for baggy jeans. If you are equipped with a balancing and stylish outfit, you have a solution to compliment your baggy jean pants. If you are into baggy jeans, you can wear them with hoodies, bomber jackets, chunky shoes like boots, sneakers or skate shoes, sportswear, sweatshirts, and a chunky sweater. It would be perfect if you didn't suffocate your baggy jeans, and you must pay attention to how your jeans fit. You should also wear jeans with a style that matches them.
If you are a gentleman who craves baggy jeans, this page is for you. We have laid it bare how to wear baggy jeans, the guidelines to follow when choosing outfits to wear with baggy jeans, styling your baggy jean pants for that envious look Also; you will find helpful style tips to follow when ricking those fabulous baggy jeans.
What Outfits Can You Pull Through With Baggy Jeans For Men?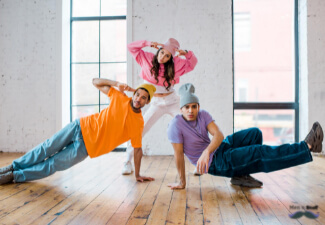 It would help if you mainly considered the right style for your baggy jeans. You can pull through several outfits with your jeans, but first, you need to follow some guidelines when pulling through these stylish looks.
. 
For you to complement the wide-fitting jeans, your upper half should be broad. Instead of tight t-shirts that are rampant, you may consider hoodies or bomber jackets.
A lot of the jeans have a lot of distressing. You can still wear ripped baggy jeans as there is a style for everything.
It would be perfect for keeping your outfit wide but not too lengthy. It would be best to make sure you tailor your outfit to give it some form.
You shouldn't complicate your dressing code. For office or formal situations, slimmer-fitting jeans are still the ideal choice.
Ways Of Making A Fashion Statement With Men's Baggy Jeans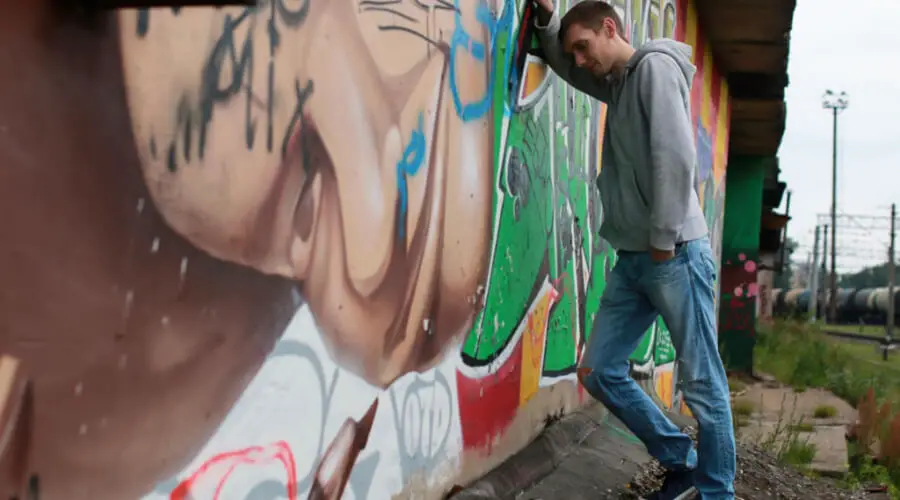 1. Wear Your Baggy Jeans With Boots And A Chunky Coat
You can pull through this look on various occasions, including informal activities. This outfit combination is fabulous because it keeps everything hefty, which helps balance out the wide jeans. The sturdy black sneaker boots more than hold against the square wool coat, emphasizing the shoulders. 
2. Wear Your Favorite Thick Sweater With Baggy Jeans
A thinner jumper may result in a bottom-heavy profile, whereas thicker material maintains a better balance. The turn-ups on the jeans in this image are very appealing since they keep the shape while showcasing the shoes. These are the most formal shoes on the list, yet they still look great.
3. Skateboarding Shoes And A Hoodie
The suggested outfit above should be at the top of the list. The primary method to wear baggy pants is to pair them with a hoodie and skate sneakers. The bright wash of your jeans will complement the white oversized hoodie top perfectly. You can do a white-blue color combination of the baggy jeans. 
Meanwhile, the shredded denim adds to the skater-punk vibe. You can wear a bucket hat to add the perfect finishing touch to your outfit. That is a style tip that you can pull through for different occasions. The elegant, intelligent casual look will be oozing through the outfits that you have chosen.
4. You Can Wear Your Favorite Sportswear With Those Baggy Jeans
You can achieve a 90s Britpop vibe by wearing baggy denim with sportswear. You can use darker jeans in pulling through this look. The oversized sportswear, mainly bright-colored, will complement the denim very well.
5. Wear A Bomber Jacket With Your Baggy Jeans
The bomber jacket is a broad natural fit and is an excellent choice for wearing wide-leg jeans. Because of the durability of leather, the jeans don't take center stage. You can pull on canvas shoes' colors as they mostly complement the rest of the ensemble. You can add a drop of a pocket chain, as a 90s throwback.
6. You Can Pull On A Checkered Shirt With Your Baggy Jeans
A checkered shirt and baggy jeans are a good combination for rocking that outfit. The checked shirt brings out that smart-casual look that pops out your personality. You can wear dark jeans and bright checkered shirts and vice versa. Colors are essential when pulling through this look.
7. Wear Your Baggy Jeans With A Fitting Leather jacket
The leather jacket is a known coat that complements most jeans sizes. You can still wear it with baggy jeans. To pull through this look, you can choose to wear a black leather jacket, a cowboy hat, and baggy blue jeans. 
In as much as the look is similar to typical outfit wear, especially when you finish the look with gumboots. You can pull through this look when you go for informal events like horse riding and going for Safaris. Try that out!
8. T-Shirt And A Cap
Although this look is rampant, don't overlook it as you can put on your favorite jeans with a T-shirt and a cap. Mainly it is a look that you can pull through on many casual occasions. For instance, you can pull through this epic look when watching tennis. It is not only tennis but other events too. The look is smart and casual. A white T-shirt and blue jeans will do the trick.
Important Tip
The biggest flaw with saggy denim is its lack of structure. It puts the wearer at risk of drowning. Cropping the legs at the ankle is another approach to add definition. Despite the wide leg, you'll still seem suited. When you have slimmer ankles, you can wear them with more outfits afterward.
Frequently Asked Questions (FAQ)
What Shoes Can You Wear with Baggy Jeans for Men?
Because baggy jeans will undoubtedly be a trend in the fall/winter season and beyond, it's the ideal opportunity to seek inspiration from your favorite fashion influencers and street style trendsetters. You can wear loafers, boots, chunky shoes, and sneakers with your baggy shoes. You should choose the shoes you will wear with the occasion and the style you want to pull. 
What Jeans Are Best for Thighs with a Lot of Room?
A straight leg is a gold standard for the best fitting jeans for women and men with larger thighs. The oversized fit around the thigh is appealing and comfortable without sacrificing style. Women's and men's stretch jeans are also fantastic for guaranteeing a flawless fit, regardless of body type.
Conclusion
As a man, you would keep baggy jeans around. It is not taboo; you can have as many baggy jeans as possible with different colors. You can wear various outfits with your baggy jeans; including sweaters, sweatshirts, hoodies, and those bomber jackets you love. 
Wearing baggy jeans isn't hard to pull through if you follow the suggested techniques in this article. The styles will go well with the occasions you want them to go. For instance, you can wear your baggy jeans as smart casual or casual outfits. You can rock them with birthday events, evening dinners, and chilly night dates.
 For the color matching your baggy jeans, you should style dark-colored jeans with bright outfits and vice versa. You can comfortably rock your baggy jeans with the right style, color, and the preferred occasion.