Last Updated on September 4, 2023 by Reiner Chase
You can wear a shirt under a pullover hoodie. Wearing a hoodie without a shirt means no barrier between your sweat and your hoodie. A cotton shirt is the most favorable since it drains your sweat, can be washed regularly, and avoids washing your hoodie more often.
Marching A Shirt With A Hoodie
Besides wearing a hoodie beneath a shirt, you can combine it in numerous comfortable and stylish ways. The hoodie may not be the most fashionable forward item in your wardrobe but is one of the most practical and comfortable. As such, it is desirable to have this loose-fitting garment in your closet.
 While you can wear a hoodie in the house, you can also wear one as a part of a Cool, Casual, and outgoing outfit if matched with the right pieces. Below are the types of shirts you can fit your hoodie for comfort and a stylish look.
1. Oxford Button-Down Shirt With A Hoodie
You can consider fitting a hoodie with an Oxford Button-Down Shirt for a contemporary urban outfit. While such a pairing isn't as classic as others, it can look good considering its current popularity and the hoodie's basic design.
To have the best look, get a zip-up hoodie of classic color, such as black, grey, or navy blue, and pair it with your favorite type of Oxford Button-Down Shirt Oxford button-down shirt is a casual, traditional dress style. It's perfect for many events, and you can opt for lighter colors and darker shades for an everyday event. The Oxford button-down is an instant classic, Characterized by the thicker fabric and button-down collar.
 To summarize the urban look, you can match it with blue or black jeans and a pair of stylish sneakers. This will bring a comfortable and modern city style.
2. Hoodie With A Dress Shirt
When you want to stay warm and look stylish simultaneously, a Dress Shirt becomes an excellent choice. As such, most people have this style in their wardrobe. However, while many people know how to wear a Dress Shirt for formal functions and occasions, few know how to fit it for casual looks.
 Combining a dress shirt with a hoodie can give a relaxed weekend look even though it still may look sharp and sophisticated in appearance. But the hoodie will help to loosen it up. You may partner the hoodie with a Dress Shirt any day to have a casual and comfortable look; finish the outfit with other simple pieces like sneakers and loose-fitting pants.
3. Cuban Collar Shirt With A Hoodie
You can pair a Cuban Collar Shirt with a hoodie to have excellent cool casual looks. The shirt comes with various colors and designs to choose from, but the bright-colored one is the favorite since it can suit a range of styles. Combining the shirt with a grey or white hooded sweatshirt can give a stylish casual look. Then you can add some skinny jeans and sneakers to complete the outfit.
4. Hoodie With A Flannel Shirt
Pairing a hoodie with a Flannel Shirt is a favorite during wind, rain, and cold weather. The combination is practical and warm and comes with a stylish and modern look. To make it excellent, remember to keep things clean and contemporary. A favorite match is a black hoodie paired with a bright-colored shirt, then finish the outfit with some drawstring pants or tailored trousers to have a colorful casual look.
5. Hoodie With An Office Shirt
The office shirt is a good choice for those who work in a desk job, but you can also match it casually with a hoodie. You can opt for textures such as oxfords and herringbones for a more casual appearance. The combination gives plenty of warmth and a stylish and sleek look.
 Choose a black zip-up hoodie and your favorite office shirt for a casual business style. You can then add slim black or blue-cut jeans for a more urban look.
6. Hoodie With A Chambray Shirt
You can wear a Chambray shirt with a hoodie when the temperatures are cold outside. Chambray shirts are one of the most likely items to have in your wardrobe. Unlike denim, it is manufactured in a light fabric and plain-weave construction, making it a casual and comfortable garment.
 These shirts are a good choice for any laidback or witty casual event. Keep it relaxed by pairing it with a hoodie. If you need to smarten the look-up, you can rock the chambray with a hoodie. To have a classy look, wear a traditional beige or grey. You can never go wrong with these colors because they are neutrals and enable you to have various hoodie styles to match. You can also choose your jeans and hoodie in any color combination that you prefer.
7. Hoodie With A Classic Short Sleeve Shirt
 You can wear your hoodie with a classic Short Sleeve Shirt. The shirt is similar to the traditional button-down and has an open and pointed collar. Matching with a hoodie will give you a causal style any day.
 The shirt comes in a massive range of colors and patterns; you can style it any way you like. To summarize the urban look, you can match it with blue or black jeans and a pair of stylish sneakers. This will bring a comfortable and modern city style.  
8. Hoodie With A Linen Shirt
You can wear Linen shirts with a hoodie during hot days. The shirt is made from ultra-breathable fabric, and it is mainly worn in casual settings. Go for a light color like white or blue and match it with your hoodie to make you look instantly more relaxed.
Rock the shirt with a hoodie, jeans, and sneakers for a slightly more casual approach to the ultimate summer appearance.
9. Hoodie With A Polo Shirt 
A hoodie and Polo Shirt combination are suitable for hanging around and lounging. Polo Shirt matches with different types of hoodies.
A polo shirt is a versatile and stylish piece of clothing and is best for casual events. It is made of woven material and is complete with a pointed collar and some buttons at the neck. You can choose from various sorbet colors to match your favorite hoodie.
How to Turn a Simple Hoodie into a Modern Style Statement
Transforming a simple hoodie into a modern style statement is easy with some creative styling. Here are tips to elevate your hoodie game:
Layer Smartly: Layer your hoodie under a sleek leather or denim jacket for an urban edge. Alternatively, wear a tailored blazer over it for a high-low contrast.
Choose Unique Hoodies: Opt for hoodies with unique textures, prints, or designs that stand out. Oversized hoodies can also make a fashion-forward statement.
Experiment with Bottoms: Pair your hoodie with unexpected bottoms like wide-leg trousers, leather pants, or a pleated skirt for a chic contrast.
Footwear Matters: Elevate your look with stylish footwear like ankle boots, chunky sneakers, or trendy loafers. The right shoes can instantly upgrade your style.
Accessorize Wisely: Add accessories like statement necklaces, hats, or a fashionable belt to give your hoodie outfit a polished finish.
Mix with High-End Pieces: Combine your hoodie with high-end or designer items, such as a designer bag or luxury sneakers, to create a fashionable juxtaposition.
Tailored Fit: Opt for a well-fitted hoodie to avoid a sloppy appearance. A hoodie that fits you perfectly enhances your overall style.
Monochromatic Outfit: Create a modern, minimalist look by pairing a hoodie with matching pants or a skirt in the same color. This creates a streamlined and sophisticated aesthetic.
Play with Proportions: Experiment with oversized hoodies paired with slim-fitting bottoms or vice versa for a contemporary silhouette.
Color Coordination: Choose a color scheme that complements your personal style and adds a touch of sophistication to your hoodie ensemble.
Statement Accessories: Incorporate statement accessories like a bold watch, oversized sunglasses, or unique earrings to draw attention to your outfit.
Confidence is Key: Ultimately, the key to turning a simple hoodie into a style statement is confidence. Own your look and carry it with confidence to make a modern fashion statement.
Conclusion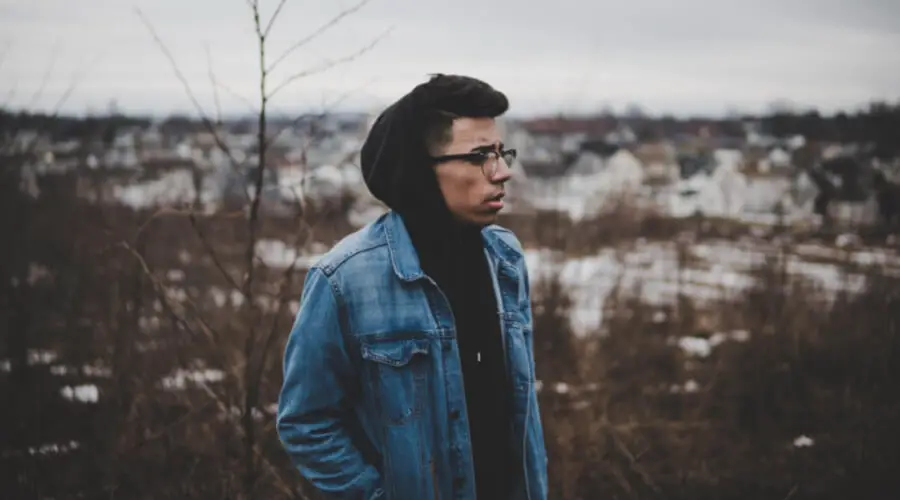 Hoodies are some of the most fabulous outfits out there. They are a symbol of youthfulness and will make you feel relaxed. Hoodies are great garments; everyone can wear them, They are wardrobe staples for people of all sizes, ages, and body shapes, and you can combine them with types of shirts. If you wish to step out in style, choose the best shirt you will wear under your pullover hoodie and make a fashion statement.
References:
https://www.panaprium.com/blogs/i/under-hoodie-outfits
https://www.fashionbeans.com/article/how-to-wear-hoodies/