Last Updated on September 23, 2023 by Reiner Chase
You can find affordable flannel shirts at stores like Walmart, Target, and thrift shops, with prices starting as low as $10. Online retailers like Amazon and eBay also offer budget-friendly options.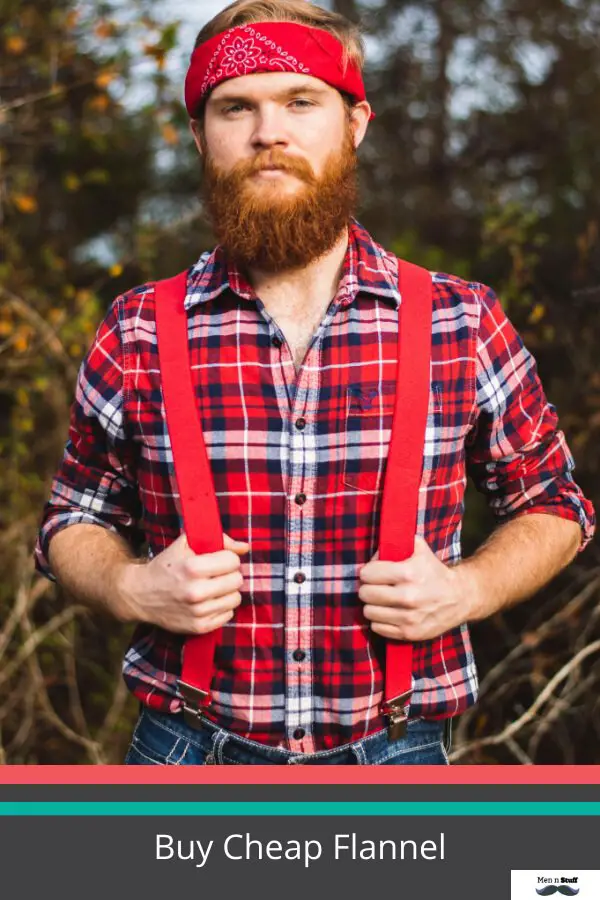 Where To Buy A Cheap Flannel Shirt?
Shopping for budget-friendly, quality flannel shirts doesn't necessarily equate to a compromise on style or comfort. There are numerous online and physical stores where one can purchase cheap flannel shirts without breaking the bank. Here is a listicle detailing some top options:
Uniqlo: Uniqlo is renowned for its affordable and durable clothing. They offer a wide range of flannel shirts in various colors and patterns. Their shirts are budget-friendly and can withstand regular use and wash.
H&M: A popular high-street brand, H&M has an extensive selection of cheap flannel shirts. These shirts are not only stylish but also have good quality considering their affordable price point.
Amazon: As one of the largest online marketplaces, Amazon offers a plethora of flannel shirts from numerous brands. Utilizing their vast filtering options, one can easily pinpoint flannel shirts within a specified budget range.
Old Navy: For those seeking style and affordability, Old Navy is a fantastic option. Their flannel shirts come in varied sizes, designs, and colors, all at very reasonable prices.
Target: Target offers an array of flannel shirts within its 'Goodfellow & Co' and 'Universal Thread' collections. Well-known for their good value, Target provides stylish shirts at an affordable price.
ASOS: This online retailer has a wide assortment of cheap flannel shirts within their 'ASOS DESIGN' and 'ASOS Marketplace'. With regular sales and discounts, they are a great place to find a bargain.
Zara: Zara, known globally for its style-forward designs, offers affordable flannel shirts within their 'Zara Man' and 'Zara Woman' collections. Their shirts are an amalgamation of style, comfort, and affordability.
Forever 21: Forever 21 is a haven for fashion at a low cost. Their selection of flannel shirts is trendy and affordable, appealing to a younger demographic primarily.
Here is a comparative table summarizing the above suggestions:
| Brand | Style | Price Range |
| --- | --- | --- |
| Uniqlo | Classic | $$ |
| H&M | Trendy | $$ |
| Amazon | Varied | $-$$$ |
| Old Navy | Casual | $$ |
| Target | Casual | $$ |
| ASOS | Fashion-forward | $$ |
| Zara | Chic | $$ |
| Forever 21 | Trendy | $$ |
What Is Flannel Shirt?
The flannel shirt is the best shirt available for physically active men. The main motive of them is to give a better look at anyone. In the present time, they are taken as the statement of fashion. Flannel shirts are still favorites for many men due to their comfort and effortlessly cool style. They are worth adding to every man's wardrobe.  
What Materials Are Used In Flannels?
If we discuss the flannels available in the 16th century, then the material was made by using wool. The main motive of such fabric is to produce warm clothes. It will help people to wear them in winter. At different stages, flannel becomes one of the popular kinds of material for blankets, bedding, and linen. The flannel available today is made of cotton, wool, and synthetic fiber, but its purpose is the same. Flannel clothing is one of the popular ones due to its comfort, warmth, and softness.
Can We Wear Flannel During The Summer?
We cannot deny the fact that flannel is made only for warm clothing for winter. People can also wear them at the time of summer. You can also wear flannel shirts for parties. Choose a Flannel made with a light fabric to wear in summer. Pair it with cargo shorts and jeans to give a perfect look.
Is It Safe To Purchase a Flannel Shirt On The Internet?
Online shopping in the modern era has been the top choice of various users. It is the best rather than spending hours to make a selection at shops. When you do shopping online, it is comfortable to view various catalogs and online stores. Users will also find various companies selling flannel shirts at cheap prices. It is best than visiting the stores and spending hours.
Best Flannel Shirts And Their Prices:
| | |
| --- | --- |
| Flannel Shirt | Price In USD |
| Iron Heart Ultra-Heavy Flannel Work Shirt | 98 |
| Everlane Brushed Flannel Shirt | 50 |
| J.Crew Midweight Flannel Shirt | 72 |
| Portuguese Flannel Button-Down Shirt | 90 |
| Alex Mill Flannel Chore Shirt | 105 |
| Pendleton Board Shirt | 125 |
Features In A Flannel Shirt     
You can wear a flannel shirt for the whole day, which will make you feel comfortable. If you search for something that fits the best and makes you feel more comfortable, then a flannel shirt is all you need. It makes you feel relaxed for the whole day.
As per the weight, most of the customers are never interested in heavy-weighted clothing. They feel it cumbersome and awkward. For them, the flannel shirt is the best as it is soft and lightweight too.
As per the material, the main reason the flannel shirts became famous is the softness of the material. Flannel shirts are the best to wear when you are going hunting, hiking, exploring the outdoors, etc. The last thing that a person wants is its simple form. The fabric is made with brushed fleece to give you extra comfort and warmth. The quality of the shirt will make you feel cozy if you spend a long time outdoors during winter.
FAQs
1. How To Wear A Flannel Shirt?
You can pair a flannel shirt with t-shirts, jeans, and sneakers or boots. When the weather outside is warm, you can tie this fashionable piece around your waist or roll up the sleeves. 
2. Which One Is Best, Plain Or Check Flannel?
Both of them look great. If you want to wear it casually, then you can go for a checked flannel while plain flannels will give you a polished appearance.
3. When To Wear A Flannel Shirt?
You can wear flannel shirts on any day during winter or fall. To get a smart casual style, tuck the flannel with chinos, derby shoes, and a belt.
References: