Last Updated on March 2, 2022 by
Levis 501 are known as dad jeans because dads generally wore them in the 1980s and 1990. They usually wore it with a pair of chunky sneakers that brought out their fashion. Levis 501 are also known as the original Levis because they were the first jeans to be produced by the company. According to the New York Times' assessment, they're a light blue color with a broader waistline and a loose fit. Usually, these jeans don't go past the ankles. Many are tapered, meaning they get narrower as they get closer to the ankles but still have a roomy fit.
This article will take you through the reason the Levi's 501 is considered dad jeans, the history of the Levis, when the dads can rock the jeans, and how to measure your Levi's to get the right size for you. 
Why Are Levi's 501 Considered Dad Jeans?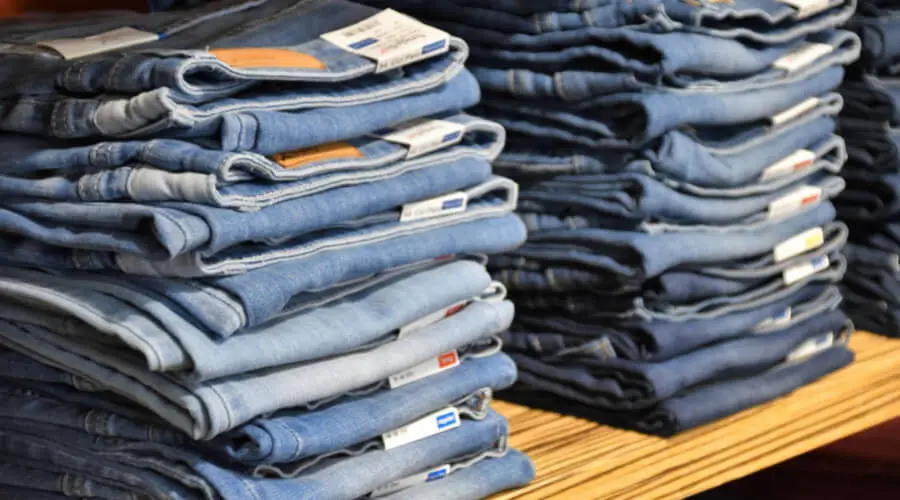 They are known as dad jeans as they have been in circulation since the 1870s. Below is the history of Levi 501:
With a history dating back to the 1870s, Levi's has become synonymous with superior American denim. Workers were migrating to the West in search of prosperity and the American ideal. These hard workers need durable workwear, so Levi Strauss and Jacob Davis collaborated to create Levi's 501 Original by combining high-quality denim with rivet reinforcements.
In 1890, Levi's produced the first pair of Levi's 501 jeans. Because the company's archives before 1906 were lost, no one knows where the 501 number came from, but what's known is that it refers to the original riveted jeans.
Since then, Levi's brand has established itself as America's finest denim purveyor worldwide. In an attempt to personalize denim to its wearer, the 501 Original gave birth to a whole spectrum of denim variants with varied fits and finishes. It assists you in finding the ideal design.
It's worth noting that the 501 model has over 40 different style options available on Levi's website. Furthermore, the 501 styles may be finished in various fabrics or have other details. As if that wasn't confusing enough, some types aren't universal, and some are region-specific.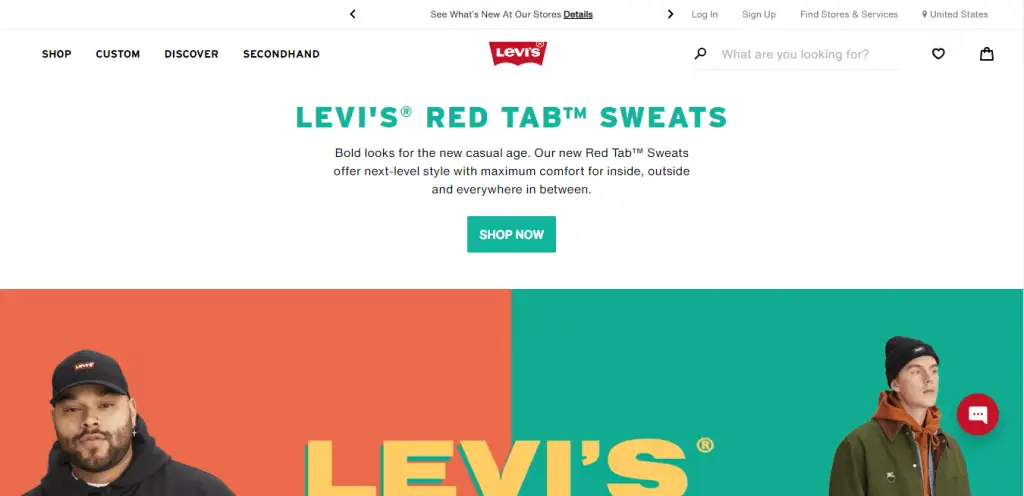 What Are The Characteristics, And What Can You Wear With Your Dad's Jeans (Levis 501s)?
The Levis 501 existed back to the 1890s, and people wore high-waisted pants during those times. The pants will look good with certain body types and not look good with others.
Dad pants look great with new sneakers or a sleek new sweatshirt, and they're a great alternative to old sweatpants or athleisure wear.
So, Why Are They Considered As The Iconic Dad Jeans?
The Work Perspective
The jeans served as workwear, and during those times, dads mostly went to work. Because the denim fabric was much more rigid and more resilient than what was available, it was an ideal garment to wear during that time at extreme working conditions. Indeed, the toughness of the jeans increased their popularity among the general public. 
People would return from vacations with stories about their tough-as-nails jeans. During World War II, jeans were also popular and an essential commodity. With time, Levi's removed some features from the 501 models, and in the 1960s and 1970s, the "blue jeans craze" was born. Levi's capitalized on a shift towards a much more casual style. 
The Casual Perspective
Not so long ago, you would see men rocking Levi's jeans in casual events. For instance, during your daughter's/sons birthday, you put on your favorite Levis to show up. Currently, if you want to rock the Levi's 501's in such intimate events, you can wholly pull on that look. 
You can wear your Levi's with a sweatshirt or your favorite coat and then walk with confidence to that special occasion. It's simple: Levi's has been a leader in the garment industry for so long that choosing this brand is a foregone conclusion. Try it on, and you'll discover that you'll never want to wear anything else again.
Choosing The Perfect Levi's 501 Jeans
The 'Original' Straight Fit is a good choice.
The 501s are straight-fitting pair of jeans. They have a modest rise and no tapering in the leg and sit just above the hip. The medium-rise on these jeans is the perfect style to get. With so many jeans and pants available with such low rises, it's easy to see how medium-rise is a more significant rise in today's market.
Various sizes are available in single increments, allowing you to select the perfect fit for your waist.
You can go an inch smaller than your usual pant size, which immediately results in a perfect fit.
The straight fit against the leg is comfortable. The linear fit against the leg is a preference and a more classic wardrobe, and it will go with a variety of products and a classic wardrobe.
 If you want to choose the baggy Levi's with a wide leg, you will be sure of how you will style them. Eventually, your style will come into play when choosing Levi's jeans.
How Do You Figure Out What Size Levi's Jeans You Need?
You should measure yourself to find your ideal Levi's fit. It would help if you took accurate measurements of your waist, hips, and leg length in inches to ensure they'll fit adequately from waist to ankle. 
You'll be able to figure out your correct size once you
have these measurements, and you'll be confident that your new jeans will fit like a glove.
Frequently Asked Questions (FAQs)
Is Levi's Price Tag Justified?
Yes, they're worth it on average. Naturally, because the price of Levi's jeans varies depending on where you buy them, it's simple to conclude that buying in one region is better than buying in another. Of course, you shouldn't go halfway around the world to buy a pair of jeans, but the price differential between locales is something to consider.
These jeans can last a lifetime, not just a season. With this in mind, Levi's jeans, especially 501's model, will complement someone with a more traditional style and fit. The current 501s' fit is remarkably adaptable to various body types.
Can the Levi's Original 501 be Worn in Today's World?
Yes, you can wear Levi's 501 jeans and rock them with the available clothes in your wardrobe. The Levis have existed for an extended period without diminishing in value. You can step out in Levi's 501 jeans and still make a fashion statement.
Conclusion
Levi's 501 are dad jeans as they existed for a long time. Levi's 501 first came into existence when the casual laborers needed a material that would withstand the harsh working conditions they had. The Dads cladded them while running daily errands and during work time. 
Over time, they have evolved in various styles and are still in the market. The Levi's 501 currently has a line of developed types in the market. If you want to wear the dad jeans that have existed for a long time, then Levis 501 is for you. You can style them in a 90s style or a modern style for wearing other outfits that make a vintage dressing statement. The Levi's 501 is a suitable choice if you crave a vintage touch to your fashion.