Last Updated on March 2, 2022 by
Yes, Black jeans are more stylish than blue jeans. The black jeans are a staple that more men should have in their wardrobes. It is unique as you can wear the black for many occasions and style it in different ways before stepping out. On any occasion, whether a high-end event or a simple weekend getaway, black jeans will look great on you. Black jeans project that calm, relaxed vibe that you would like people to see in you. 
If you are a man and would love to have pairs of jeans, you can go for a black pair with confidence.
This article expounds more on what you can wear with your black jeans and the broad differences between black and blue jeans.
What Makes Black Jeans More Stylish Than Blue Jeans?
The black jeans are more stylish and worn with more than one outfit. They are versatile and have a neutral color, unlike blue jeans that limit you to wear a particular outfit. 
The black jeans allow you to wear any available outfit. This means you are less restricted to a specific selection when creating the outlook you might have in mind. You can pair the black jeans with various outfits and step out stylishly. If you are a fan of styling your black jeans with T-shirts for that cool look, there are other styles you can throw in with your black jeans. Below are the stylish outfits you can throw into your masculine outfit:
You Can Wear Your Black Jeans With A Unique Colorful Turtleneck
The above look will bring out the bright side you love to show. The turtle neck will compliment your black jeans, bring out their versatility, and be ideal for the winter. The turtleneck will protect you from that cold weather while still looking stylish with your paired black jeans.
You Can Wear Black Jeans Pants With A White Shirt
If you have a buttoned-up shirt, this is the best item to wear with those black jeans. The white shirt and black jeans is the best outfit to pull through for a smart-casual look. Depending on your type, the pair can be tailored for different looks apart from the elegant, relaxed style.
You Can Throw On Your Favorite Sweatshirt With Your Black Jeans
If you have a sweatshirt lying around the house and a pair of black jeans, then why don't you create that tremendous versatile look? The combination brings out that warm, bright look that makes you stand out in the crowd. Also, you can throw in this outfit when you are going for that night out.
You Can Wear Your Black Jeans With Your Favorite Hoodie
You can pull through that evening look. If it's that chilly night and you are hanging out, why not wear your two favorite combos? Don a pair of black jeans and your favorite hoodie for that fabulous look. 
To look more elegant, you have to wear good colors so that the hoodie and the black jeans can complement each other. It is not advisable to wear a dark hoodie with black jeans. You can wear neutral-colored hoodies or a white hoodie to bring out that classy look for a chilly night. Besides, you can still keep warm while maintaining that elegant look.
What Are The Broad Differences Between Black Jeans And Blue Jeans?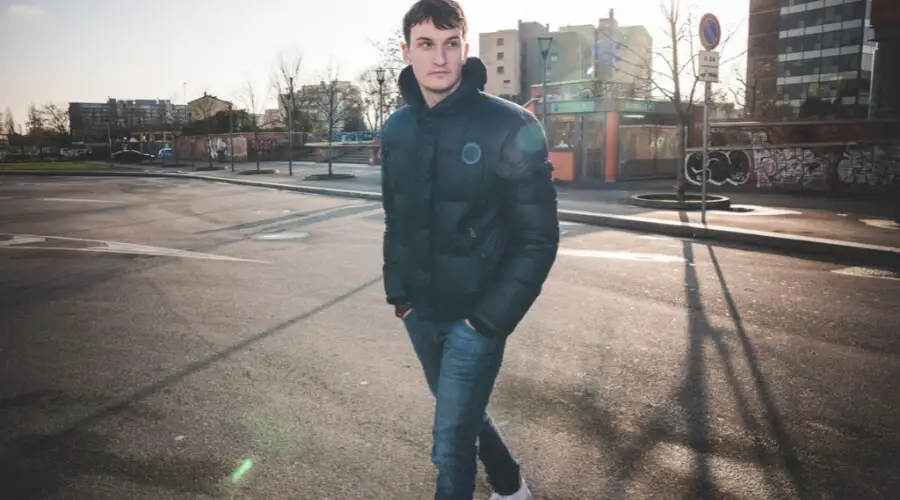 The jean's colors are the primary thing to look out for when buying a pair of jeans. You can buy jeans of different colors, but the primary consideration is how they fade. Dark-colored jeans always fade faster than light-colored clothes. This fading can take years to take place, and the fading will depend on the quality of the wash. There are several factors worth considering while washing the jeans.
First and foremost, you shouldn't wash jeans in warm water. Warm water is known to cause color loss that makes the jeans look faded. A tip for washing the jeans is; that you can wash your jeans when it is inside out to care for its look.
Differences In The Casual And Formal Look
Blue jeans can play a tremendous role for casual and formal looks for the attires you want to rock. The blue jeans give a casual look because of their significant colors. It applies to all the dark and light blue jeans.
For the black jeans, they go well with formal looks. The black jeans offer that formal and solemn look. Black jeans are the best for formal dinners, office wear, and high-end seminars. 
However, the blue jeans promote this exciting look between formal and casual, making them the classy must-have wear.
How Fitting Are The Two, Black Jeans Or Blue Jeans?
How the jeans are fitting depends on the color of the jeans you have chosen. Ideally, the black jeans narrow down the fitness of the jeans rather than the blue jeans. The blue jeans with the blue color charm the eyes and distract the fit perspective. 
Apart from the color perspective, the fitness of the jeans also depends on how you style it. There are skinny-legged jeans and straight-legged jeans. The straight-legged jeans have tight thighs and legs.
Choosing The Outwear To Combine With A Black Or Blue Jean
You can wear blue jeans with a dark color outwear, and you can wear a light color shirt with your black jeans. Besides, you should avoid wearing similar colors with jeans. Like a black shirt and black jeans or blue jeans with a blue shirt. Explore other colors to create that elegant and wowing look!
Frequently Asked Questions (FAQs)
On What Occasions Can You Wear Your Black Jeans?
You can wear your black jeans on so many occasions as long as you interchange your outwear. Black jeans have great versatility and are a neutral color. They are ideal for casual, formal, semi-casual, and semi-formal styles. 
Ensure that the look is suited for the type of dress code you are aiming for. The best thing about black jeans is that they never run out of fashion and you can wear them with all the outfits available. The thing to consider most is how stylish can you be? Some tips on this page will be beneficial.
Do The Black Jeans Go With Any Color?
To bring out the look in those elegant black jeans, you can pair them up with light colors to neutralize and complement their look. Light colors bring out the best look with black jeans.
Conclusion
As you have read above, black jeans are a versatile outfit you can wear for all the occasions you would like to go. However, the blue jeans also stand out in casual outfits. The real thing is how you will style your black jeans that bring out your personality. It all comes down to you. As stated above, black jeans are the universal pair you can rock on any occasion. 
Should you have them in your wardrobe, and are they more stylish than the blue jeans? Yes, they are more fashionable as they have many options to style them. For the blue jeans, the possibilities are limited compared to the black ones. Black jeans should be the number one clothing in your wardrobe, so get yourself one!