Last Updated on March 2, 2022 by
No. It wouldn't look weird for a man to wear a knee-high boot over jeans as it is fashionable. You can also rock high boots with Jeans when going to the farm, going for safari rallies, or just for style. For instance, if a guy wears his navy blue jeans, a pair of high knee leather boots, a beige shirt, and a cowboy hat, this is the best combination to visit the farm. 
Do not forget the winter weather! You can wear your favorite knee-high boot over jeans with warm outwear to keep away the cold. You can also dress in knee-high boots to continue the ongoing trends. It is perfect to look fashionable and always enjoy the ongoing trends. 
This article delves more into the fashionable outwears you can wear with your knee-high boots, the type of stylish boots you can wear, and how to style your knee-high boots over your jeans.
How Can I Rock My Knee-High Boots With Jeans To Make A Fashion Statement?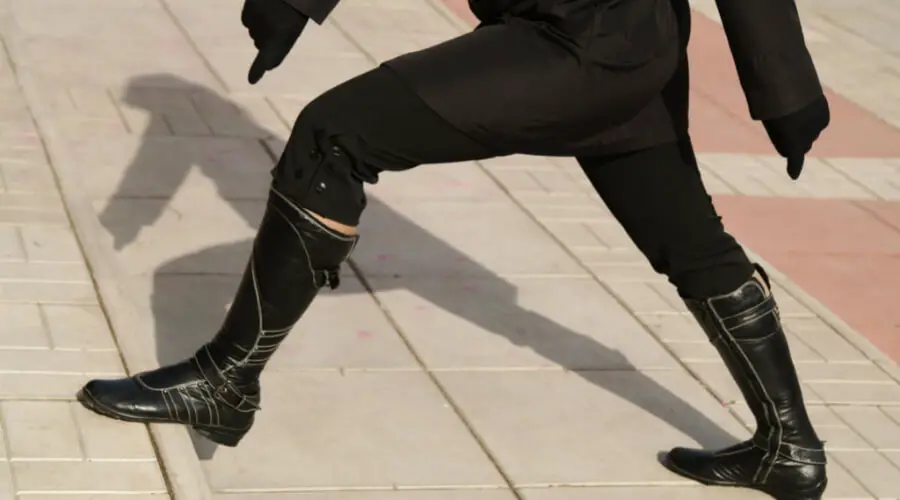 It wouldn't be weird for a guy to wear knee-high boots. You can wear them in different styles which are fashionable and corresponds with the current ongoing trends. A guy can wear knee-high boots over jeans with a variety of outwears as listed below:
T-shirts
You can wear your T-shirts with high-knee boots over jeans and stand out among the crowd. A white T-shirt, black leather knee-high boots, and black jeans will bring out a sophisticated look. You can wear a cowboy hat, put on your leather jacket and go to your farm to check on the progress. 
The black leather jacket and knee-high boots bring out the best modern-stylish farm look. It is always wonderful to feel and be sophisticated as a man.
Checked Shirts 
Checked shirts are very famous for their versatility and an ooze of fashion. The checked shirt brings out the cowboy-farm vibe too. You can wear it with your knee-high boots to bring out an elegant look. 
The knee-high boots and the checked shirts are confidence beckoning. You can choose a neutral-colored checked shirt to wear with your black knee-high boots over your jeans.
Trench Coat
The trench coat, which is nude-colored, will be a perfect combination with your knee-high boots over jeans. You can wear black or blue jeans over your nude-colored trench coat. 
The trench coat gives out a confident-amazing look. Furthermore, you can opt for skinny-legged jeans, and then wear knee-high boots under, neutral-colored t-shirts, and the trench coat on top of it.
A Black Turtleneck
Since the knee-high boots can be as stylish as you want them to be, you can wear a black turtleneck, blue jeans, and knee-high black boots. You can attend evening parties, semi-formal events, and that chilly evening or morning during the winter season. The clothes aforementioned are a warm combination that thrills and makes you look stylish as you attend your favorite events and parties.
A Navy Blue Denim Jacket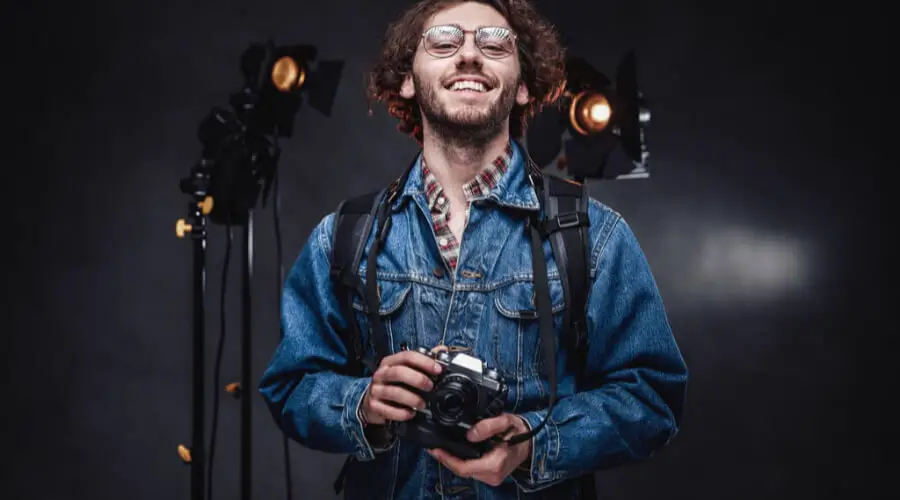 You can wear two pieces of denim, from top to bottom: a white T-shirt, a blue denim jacket, and navy blue skinny jeans to match. Also, you can wear your favorite black knee-high boots. The look is casual and brings out the perfect combination. 
The best casual outfits will be fantastic if you put your ideal outfit with them. Denim with denim is always good to combine fantastically. You will look great if you wear these combinations as they will bring out a bright and fabulous look.
Type Of Stylish Knee-High Boots
Flat-Knee-High Boots
Flat knee-high boots are ideal for everyday wear. You can wear them in different fabrics and textures, including leather or suede. The knee-high boots are a classic and can be worn with different types of outfits that you choose. 
Knee-high boots are an excellent way to dress up in various unique ways. You can pair them with your skinny jeans and a T-shirt. If you are looking for a perfect elegant look, you can put on your favorite leather jacket. The look will spark confidence and versatility at its best. You can wear the look in outdoor activities during that chilly night.
Box-Heeled Knee High Boots
The box heeled knee-high boots can go as far as two inches high. The box-heeled make that bold statement. You can wear them during muddy, snow weather or a trip to the farm. 
The box-heeled takes you a notch higher from the ground, and you can embrace the environment. The best color to combine the look with is neutral colors, but for an amazing glamourous look, you can combine the boots with a bright and colorful pair that makes you outshine your environs. It is perfect for those not-so-perfect weathered days.
Slouch Knee-High Boots
The slouch knee-high boots make them perfect for those skinny jeans. If you are going for a weekend getaway or a date night, putting on those suede boots is a fantastic way to make it worthwhile. 
For charming looks, you wear a nude jacket, a nude-colored or white T-shirt, and your black-colored skinny jeans. You can tuck your skinny jeans in your slouch knee high-boots and have a perfect look.
How To Wear Your Favorite Knee-High Boots To Work And During Winter?
You can rock this look by wearing them with tucked-in trousers, preferably black jeans, to look not so casual. It would be perfect for sticking to the black jeans to keep them more professional as you look stylish. You will have an ultimate business-casual look for a fantastic classy look.
You can pair your jeans with a blazer and a white shirt for winter. Or you can wear your knee-high boots with jeans, a cozy denim jacket, and a T-shirt inside. Moreover, you can tuck the jeans properly to avoid the cold from getting to your feet outdoors. This way, you are chasing the chill away as you look more elegant and stylish in your outwear.
Frequently Asked Questions 
Do You Think the Knee-High Boots Are Essential In My Wardrobe as a Man?
The knee-high boots have little controversial insights about men wearing them even though they are rampant among women. 
You can wear the shoes with all the above-mentioned outwears and create unique styles for the outfits you want to dress in. Generally, men can wear knee-high boots.
Should I Wear My Knee-High Boots With Skinny Jeans Alone?
Yes, you can wear knee-high boots with skinny jeans. The skinny jeans are the perfect combination as it doesn't require much tucking. You can't tuck in your skinny jeans, but you can tuck in your baggy jeans. 
You can wear your knee-high boots with your wide-legged baggy jeans too. But, the main thing here is that you will have to tuck them in.
Conclusion
The knee-high boots have so many purposes, including wearing them during winter, wearing them to the farm and muddy areas, and when you are going for safaris, due to the forest terrain, you can put on your knee-high boots to protect your legs from tree scratches. 
Also, you can wear your knee-high boots for just the trendy, stylish look. The knee-high boots are versatile boots that bring out the elegant side of you when you match them with perfect right outwear. You can also decide the color blends you will wear the clothes with. All in all, it will come back to the decision you will make to look good and stylish.