Last Updated on March 2, 2022 by
Levi's jeans are better than other jeans brands as they have several characteristics that make them stand out. However, the ultimate taste depends on individual tastes and preferences. Levi jeans have been in the market since the 1980s due to their durable quality. The outfits have improved over time, and there are both men's and women's outfits. Levi's is possibly the most famous American jean, evolving from a heavy-duty workplace garment to a fashionable fashion item. Levi's jeans are still popular worldwide today and are a good investment for your clothing style.
This article takes you through Levi's jeans' characteristics, why you should wear Levi's jeans pricing, why Levi's jeans are better than other jeans, including Wrangler, and how to figure out the size of Levi's jeans you need.
Are Levis Jeans Better Than Other Jeans?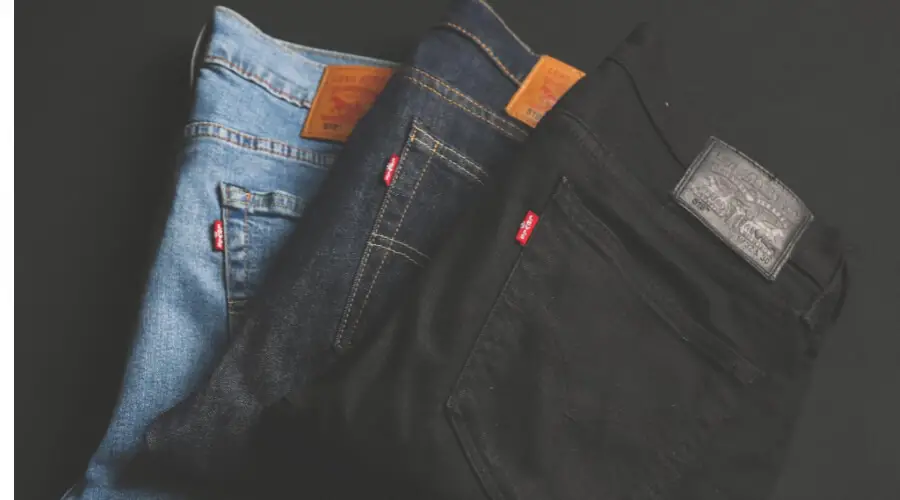 The Levi's jeans can last for a lifetime if you keep them well, and they contain all of the necessary elements for your lifestyle. Since the original jeans, which were the Levi's 501, other brands and types have come up in diverse styles, both for men and women.
Levi's Items are a Safe and Long-Term Investment Because They Are Comfortable, Stylish, and Above All, Incredibly Durable
Would the advice be to choose Levi's jeans over other jeans? Yes, why would a brand exist for this long if it's not because of its durability? 
Below are some factors that make Levi's jeans stand out:
The Levi's Jeans Have an Epic Design that is very attractive to the eyes
Riveted construction, extra seams, strong reinforcing points, and lined rear pockets define Levi's s perfect design range. Aside from these more technical characteristics, the Levis Skateboarding collection has the iconic Levis appearance that we all love. In any event, when you have a quality product like Levi's, artifices are unnecessary.
Levi Jeans Have A Durable Texture
Levi's jeans have the flexibility and look of 100% cotton denim but are composed of Cordura fibers, which give them increased durability and wear resistance. Forget about the holes in your pants after a few days of skating; the Levis Jeans will survive longer than you may expect, even if you are a master skater.
Comfortable And Stretchy
You can use Lycra fibers to produce Levi's items, which keep their elasticity for maximum comfort and durability over time. Gone are the days when your jeans lost their elasticity after 4 or 5 washes; Levis jeans will always remain as supple as the first day you wore them, even after a year of machine washing.
What Are The Distinguishable Features Of Levi Jeans From Other Brands?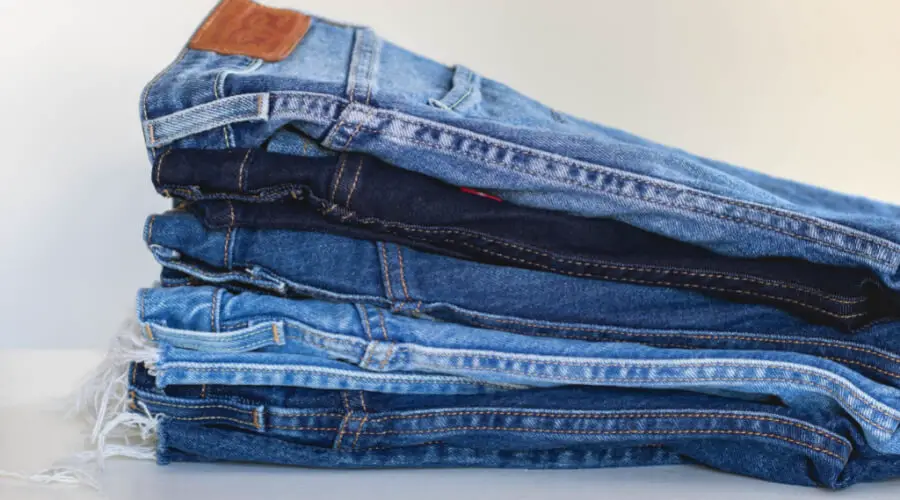 Back Pocket Details And Distinctive Choices
The first feature is that it has Arcuate on the back of the pockets. Arcuate design refers to the stitching on the rear pockets of a pair of Levi's jeans. You can find the arcuate stitching on Levi's waist overalls dating back to 1873. 
The Second Distinctive Feature Is That It Has A Thread Color
The orange (tobacco) thread used on the first Levi's Jeans has become an industry standard. According to legend, tailor Jacob Davis initially insisted on an orange thread to match the copper rivets on the jeans. You can find a combination of yellow and orange thread on vintage Levi's Jeans, most notably on early 'Big E' jeans.
The Third Feature Is That The Levi's Have A Batwing Icon
Walter Landor & Associates created the Batwing in 1967. The outlines of the Batwing logo are taken directly from the back pockets of Levi's 501 Jeans. Looking closely at the back pockets, you should notice the Batwing just above the arcuate design's arcs. 
At the moment, the Batwing logo is trendy among young people. Levi's sold over 3 million Batwing t-shirts in the first half of 2017.
The Fourth Feature Is That The Levi's Have A Red Tab
Levi's Jeans introduced their famous Red Tab onto the right back pocket of their jeans in 1936. The Red Tab design sets Levi's Jeans apart from the competition. Many of their competitors also used dark denim and arcuate on the back pockets. 
They chose the color red for the Red Tab because it contrasted nicely with the dark denim and was easily visible. 
The Fifth Feature Is That It Has Five Pockets
The first Levi's Jeans waist overalls did not have five pockets. Most people believe that the fifth pocket on Levi's Jeans is the watch pocket, also known as the coin pocket, but this is not the case. The fifth pocket was on the left side of the back pocket. Around 1901, Levi's added this left back pocket to their waist overalls. Later, they added a pocket because the tool pocket vanished, and the fifth back pocket came up.
Differences And Similarities Between Levi Jeans And Other Brands (Wrangler)
| | |
| --- | --- |
| Levi's jeans | Other Brands(Wrangler) |
| Sustainable, durable, wearable, and comfortable | Sustainable, long-lasting, wearable, and comfortable  |
|   They are authentic American designs. |   They are authentic American designs. |
|   They retain their 1960's informal free vibeTo-date. | They are country jeans wear.  |
Frequently Asked Questions (FAQs)
Is It True That Levi's Jeans Stretch?
The amount of stretch in your Levi's jeans varies by type, and with traditional weaving techniques and high–quality cotton, they have very little elastane. While the skinny jeans designs feature elastane and stretch, the straight-leg styles do not. 
However, because cotton softens with use, it will be looser on the third day than on the first day. Nonetheless, the increased cloth will snap back into shape after each wash, so make sure they're comfy right away.
What Do Levi's Figures Imply?
Levi's uses their trademark three-digit numbering system to help us select the best style for our body shape and look. Each number in Levi's collection represents the overall fit, including the rise of the waist, the cut of the leg opening, and the seat fit. 
Each style number for women denotes the fit through the abdomen, hips, and thighs, with various leg shapes and cuts to pick. You'll be able to focus entirely on the aesthetics of your jeans once you've found your perfect fit, safe in the assurance that you'll get a flawless fit every time.
Conclusion
If you would fancy a pair of jeans that will last you a lifetime, try Levi's jeans. It isn't implying that the other jeans brand wouldn't last a lifetime, but you got the best if it is about Levi's. The Levi's brand has existed for a long time, and living with few controversies shows that the Levis jeans are high quality. 
The Levi's jeans are durable, have an epic design, and high quality. The pricing is fair and worth what you are getting. You can shop for your Levi's jeans at any online store that stocks them. 
If you aren't sure why it is worth getting Levi's jeans, you can read the article to understand better. Levi's jeans have been in the market for a long time, and they have more new fashionable jeans. For Instance, the original Levis, 501's has developed over time and is the best in stock currently. The other brands have epic styles and designs too. All in all, it is all dependent on the choice you make.