Last Updated on September 4, 2023 by Reiner Chase
American Eagle and Hollister jeans may be considered overpriced by some, while others may find them worth the cost. It ultimately depends on your personal preferences, budget, and what you value in a pair of jeans.
Comparison between Hollister and American Eagle jeans
| Aspect | Hollister Jeans | American Eagle Jeans |
| --- | --- | --- |
| Price Range | Affordable, typically $30-$70 | Affordable, usually $30-$70 |
| Style and Fit Options | Trendy, slim and skinny fits | Diverse, including slim, skinny, relaxed, and more |
| Sizing Options | Inclusive sizing ranges | Extensive size range |
| Material and Quality | Decent quality, suitable for casual wear | Decent quality, suitable for casual wear |
| Brand Aesthetic | California-inspired, beachy | Casual, American style |
| Sales and Discounts | Frequent sales and promotions | Regular sales and discounts |
Do You Think American Eagle And Hollister Jeans Are Overpriced?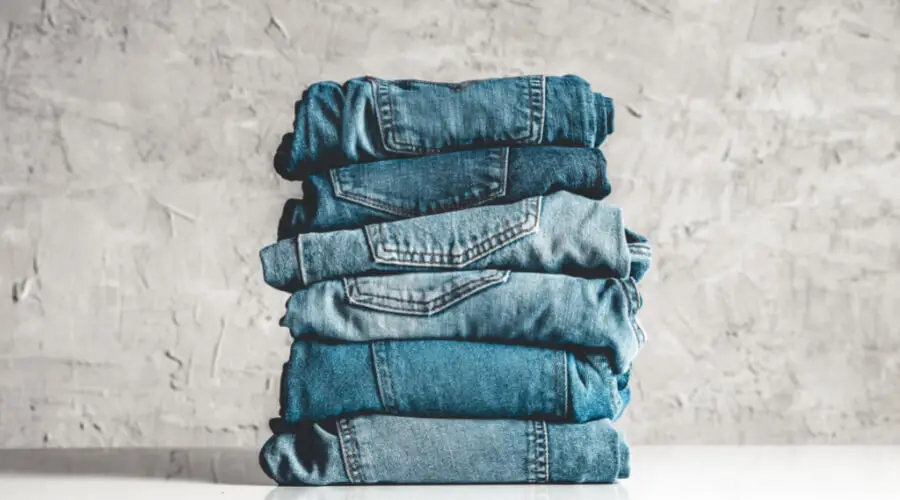 First and foremost, American Eagle and Hollister are different brands that produce jeans. They are all more expensive as compared to the other brands. Both brands are durable and have one-of-a-kind designs that allow people not to resist buying them. 
Quality sells, and there is a lot of extensive labor and material involved in creating it. That is the reason the companies keep it more expensive than other jean brands. So what are these features of both brands that make them pricier?
Features Of The American Eagle And Hollister jeans
1. They Are Durable
The durability has come about because both brands use cotton and polyester fabric—the mixture of the fabrics brings about the best breathability to the jeans. 
Specifically, American Eagles use sustainable raw materials to make their fabrics. The fabric used is of top-notch quality to ensure an extended lifespan.
2. They Have Great Designs
The American Eagle and the Hollister are made of an out-of-the-world design that makes you want to buy them whenever you spot them either online or in a cloth wear store. The jeans are of quality fabrics that make their designs unique. The brand's designs and target audiences are a major contribution to the elegant designs.
What Are The Differences Between The American Eagle And Hollister Jeans?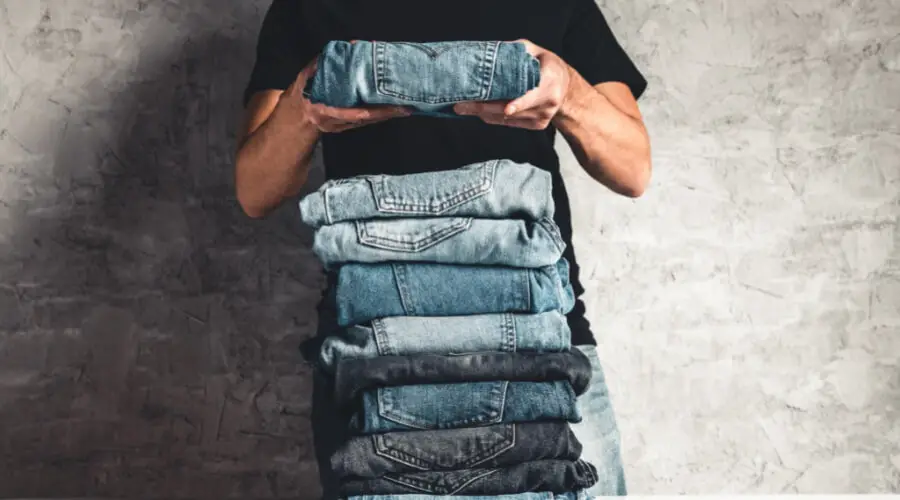 When it comes to design and store quality, American Eagle and Hollister are two very different brands. People switch back and forth between these brands because they sell excellent jeans. Of course, everyone's experience with Hollister jeans versus American Eagle is unique, and they fit differently for everyone.
Therefore, there is mainly a debate about which brand is superior and outstanding jeans. That's why we'll look at each brand and the differences between their denim to assist you in determining the one that is best suited for you.
1. The Audience For Hollister And American Eagle
When deciding between the two jeans brands, one thing to consider is who the target market is. The demographic is essential because they may not be designing clothes for your age group or sizing. American Eagle caters to young adults and college students aged 18 to 30, whereas Hollister caters to teenagers. If you've ever bought Hollister jeans, you'll notice that they run small, which is because the design is for small-bodied teenagers.
The rationale for this is because 13-18-year-olds have different body types and needs than 20-25-year-olds.
2. The Durability Of American Eagle And Hollister Jeans
Worrying about durability is a big part of shopping for jeans. Many of us have had the experience of purchasing jeans and finding that the color fades and the material does not last after a few washes. It is especially true if you shop at fast fashion brands, where the quality is subpar. When it comes to American Eagle and Hollister jeans, they last a long time, especially after a few washes.
Is The Pricing Of American Eagle And Hollister Similar?
One major topic is pricing; no one wants to buy too expensive jeans. We all have a budget that we want to stick to and a price range that we want to stay within. After considering durability, we want to ensure that we purchase the right products at the right price. 
American Eagle and Hollister have very similar prices, ranging between $45 and $90. In addition, both brands have fantastic sales where you can get their jeans for under $20! Both brands appear to be value for money.
However, because American Eagle jeans are known to last longer, they may be a better investment. On the other hand, if you try Hollister jeans and like their style, you can get them. 
If the prices of the two brands are too pricey for you, you can target when they are having a sales offer. Alternatively, both brands have great coupons to use, so as a tip, sign up for their email newsletters as well.
Which Brand Best Represents Your Style?
The style is an essential difference between Hollister and American Eagle jeans. Both brands cater to young people, but they are of different ages, so their styles vary. When shopping for Hollister jeans, you may notice that the style fits more like something your younger brother would wear.
Hollister sells to young teens, so their jeans may be more suited to Gen-Z kids. 
Aside from that, you may prefer the more youthful style and what's popular among teenagers; it's entirely up to you. 
The technique may be more modern and in line with Millennials' interests in American Eagle. Examine their fashion sense and determine which one corresponds best with your own. In addition, the jeans should match the tops you wear with them. It means that if you prefer bright outwear, the jeans from one brand may not reflect that. If you prefer a more relaxed look, American Eagle has some good options for you.
Frequently Asked Questions (FAQs)
How Long Do the American Eagle Jeans Last?
The American Eagle jeans can be in your wardrobe for five years. Of course, it will last when you care for it properly and maintain it well. There are ways to wash your jeans, primarily using warm water and a good fabric washer. You can fall in love with the comfort and durability of the brand for that long. The extended lifespan justifies the price.
How Tight Should Your Hollister Jeans Be When You Buy Them?
The tightness will depend on the choice of jeans you choose to buy. For example, if you want to buy skinny jeans, they would be tight. For medium-sized jeans, it will not be too tight. It all comes down to the type and size you purchase. For more oversized jeans, they will be bigger than the other jeans.
Conclusion
The American Eagle and Hollister jeans aren't overpriced as the companies' pricing is justified. The brands make sure they are long-lasting and have the perfect design. The making of high-quality products involves using high-quality materials and an experienced labor force, which justifies the pricing. 
Imagine buying a pair of jeans that will last you long compared to other jeans, can you mind about the pricing? 
With that said, the article expounds more on the justification of the pricing, the features, and the differences between American Eagle and Hollister jeans. So it comes down to you when choosing which one you would want to buy. However, the choice is made for you. If you are a young adult, go for American Eagle. For teens, Hollister jeans are suitable.
References:
https://easthighlights.com/927/features/battle-of-the-brands-american-eagle-vs-hollister/
https://mostexpensivehub.com/why-are-american-eagle-jeans-so-expensive/