Last Updated on September 26, 2023 by Reiner Chase
WWE belts are made of a variety of materials, including tin, aluminum, leather, and cubic zirconia. The side plates are made of tin and then gold plated to give them the appearance of gold. The face of the belt is made of machined aluminum and is also gold-plated. The gems or diamonds on the belt are actually cubic zirconia.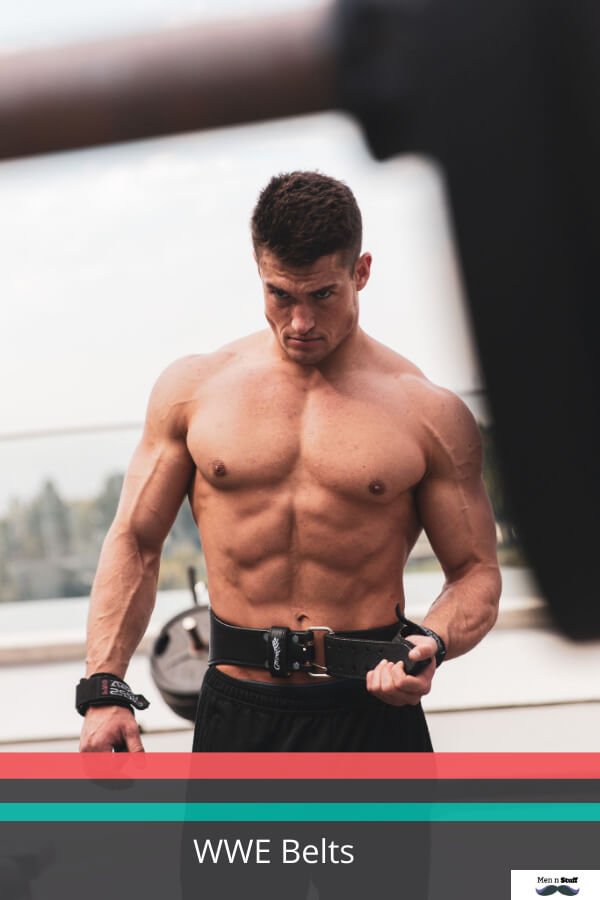 How Much A WWE Belt Cost?
A real WWE will cost $25,000 to make one. You may buy a replica of the WWE belt for $400 approximately.
What Is WWE?
WWE stands for World Wrestling Entertainment. It is an American entertainment company, that also integrated media. The company is for professional wrestling all over the world. WWE has the reach of movies, football, and numerous other fields of business venture. It was founded in the 1950s as CWC (Capitol Wrestling Corporation). It is a famous, giant wrestling promoting corporation worldwide. WWE holds more than 450 live shows a year. The WWE company headquarters is located in Stamford.
WWE has its offices in various countries.
Overview Of The WWE Title.
The valuation of the WWE is very noticeable and got the nod over the era. Now take a look at the overview of the WWE title.
| | | |
| --- | --- | --- |
| Sl. No. | Name | Year |
| 1 | WWE Championship | 1963-Present. |
| 2 | WCW championship | 1991-2001 |
| 3 | World heavyweight championship. | 2002-2013 |
| 4 | ECW championship. | 1992-2001, 2006-2010 |
| 5 | WWE Universal championship. | 2016-Present. |
Ranking The WWE Championship In Order Of Importance.
Till today there are 13 stages of the WWE championship that were held. WWE is a unique wrestling show and is well-known all over the world.
1. Smackdown Tag Team Championship (9 months).
1. The length of time to the next title is the number of years/months since the belt debuted.
2. Many title defenses do not equal status. The Hardcore title was shielded 24/7 and had no position at all.
3. A championship on a part-timer does not diminish prestige unless they go back and be defeated horribly to the number one candidate or someone not in the title photo. In the old days, the WWE title was not protected every month. 
4. Even as a contest in a division does bring importance, it can have a depressing effect as it feels like a title becomes a 'hot potato'. The line between violent contests and hot potato falls to who you ask. 
5. The hardest part about making a list like this? WWE does not care for its championships as much as we do. They make decisions based on what's profitable, not what is entertaining or prestigious.
6. As WWE all the time did its best to reserve itself away from being a sport, importance is hard to decide as the champions they choose might not be flexibly gifted, but as an alternative, possess a festive look which sells. WWE would rather have little reigns as they experience the viewers do not have the staying power to watch similar champions for years. 
2. Smackdown Women's Championship (9 Months).
Becky Lynch was an ethical choice as the first champion, but it was Alexa Bliss winning it two times that gave it worth. 
3. Cruiserweight Championship (9 Months).
The Cruiserweight title had a promising start with a systematically ready-for-action competition. TJ Perkins didn't take off while, and sense 205 Live struggled noticeably in the opening. It wasn't until Neville stated himself as the King Of The Cruiserweights did the title began to stand for something. It was his chance to reinvent and take over. And he's done it well, despite being short of probable pressure. Many unspoken Austin Aries would do it, but he was unsuccessful. It leaves 205 Live in silence till WWE finds someone who can opponent Neville to take his value away. They need to secure crowds at 205 Live as they are deader than zombies.
4. United Kingdom Championship (5 Months).
The UK division has delivered several classics. The two champions Tyler Bate and Pete Dunne's chemistry is on a scale so high it's exceeded everyone's expectations. WWE can't believe how awesome these young guys are, and as an English fan, I am proud of their work. The lack of exposure has helped them as the anticipation is higher for each title defense
5. Universal Championship (10 Months).
Finn Balor won it before being forced to depart due to a wound. The longest-reign champion Kevin Owens had a civilized reign, but he was expected to lose to Goldberg.
6. Raw Women's Championship (1 Year, 2 Months).
Originally called the WWE Women's Championship after Charlotte united the Divas surname. When WWE talked about their Women's Revolution, it all started with NXT girls like Bayley, Becky Lynch, Sasha Banks, and Charlotte Flair. Sasha and Charlotte had a long dispute that saw the title go back and onward on Raw.
7. NXT Tag Team Championship (4 Years, 5 Months).
NXT has done a tremendous job of featuring superior tag players wrestling. The renewal was the players that set the bar though. They worked extremely hard in the ring to demonstrate the world where the standard is.
8. Raw Tag Team Championship (14 Years, 8 Months).
This title replaced the original World Tag Team titles held by the likes of Destruction, Edge & Christian, The Dudley Boyz, and The Hardy Boyz. The brand spread intended WWE needed titles for Smackdown. So they formed the WWE Tag Team titles. Carlito & Primo unified these belts with the World Tag titles; finally, WWE decided to drop the World Tag belts and brought in the unpleasant copper currency WWE Tag Team titles. When the brand addition returned, these belts became the Raw Tag Team titles.
9. NXT Women's Championship (4 Years).
The title is a tag to success. Every woman who's won it has gone on to have one long time in power before moving up to Raw or Smackdown. Paige, Sasha, Banks, Charlotte, and Bayley, all held the title for over half a year before leaving NXT. 
10. Intercontinental Championship (37 Years, 9 Months).
A championship of two halves. While it's been around for a long time held by many Hall Of Famers, it's had long-lasting periods of weakness. It had little power for much of its life, only getting time to shine when held by legends like The Ultimate Warrior, The Rock, Razor, Shawn Michaels, and Steve Austin. Even the Miz does a civilized job of selling its significance. It repeatedly feels like talent has to take it upon themselves to highlight the IC title Because WWE doesn't. 
11. NXT Championship (4 Years, 11 Months).
Very similar story to the NXT Women's title. Look at these names. Bo Dallas, Neville, Big E, Kevin Owens, Sami Zayn, Finn Balor, Samoa Joe, Shinsuke Nakamura, and Seth Rollins. All previous NXT Champions. NXT is a golden ticket to fame. When the title almost turns five years old, WWE proudly sells its olden times. The NXT title works more like the IC label did in the past. 
12. United States Championship (42 Years, 6 Months).
The most appreciated secondary title. Despite it initially being an NWA/WCW Championship, WWE has forever reminded us that Harley Race was the first champion in 1975. When the WCW US title was deactivated in 2001, WWE brought it back with a new belt design in 2003, when Eddie Guerrero defeated Chris Benoit in a tournament final.
13. WWE Championship (54 Years, 2 Months).
Without any doubt, the holy grail of the business. Hogan, Backlund, Cena, Sammartino, The Rock, Austin, Savage, Orton, Brock Lesnar, Bret Hart, Triple H, Randy CM Punk, and The Undertaker. The list of champions continues with the insertion of super jobber Jinder Mahal.
During brand extensions, WWE took the importance away from the WWE title to push the other brand's main championship. There was a time when the World Heavyweight Championship was considered more significant, more like the Universal title is now. 
FAQ's
1. How Do A WWE Belt Rank?
Ans: A WWE belt is ranked as their era of reign. The belts are used as a trophy for the winning wrestler. Champions achieve the belt as their winning prize. As the first era, the belts will rank as the last. In the running era, the belt ranks as the first or upgraded belt in the ranking.
2. How Much Do A WWE Belt Cost?
Ans: If a belt is made with gold, then it will cost the price of the gold in the current market. Sometimes WWE belts are made with zirconium, and silver. So, the price of a belt will vary with the elements that the belts carry.
3. Are The Diamonds In WWE Belts Real?
Ans: Million-dollar championship prize belts are made with real diamonds, only a few stones of them are real. The belts of the WWE championship are made with zirconium or gold-plated silver. Diamonds are mixed with zirconium.
References:
https://www.essentiallysports.com/wwe-news-are-wwe-championships-made-of-real-gold/
https://theprowrestler.com/what-is-the-wwe-belt-made-of-how-much-is-it-worth/