Last Updated on August 31, 2023 by Reiner Chase
Yes, skinny jeans can complement a Dark Academia aesthetic. Their versatility suits the style's vintage vibe. However, consider incorporating looser, classic pieces for a more authentic look.
Are Skinny Jeans Okay for a Dark Academia Look?
Yes, incorporating skinny jeans into a Dark Academia look is entirely acceptable and can work well, although there are certain considerations to keep in mind for achieving an authentic aesthetic.
Dark Academia is characterized by its vintage, intellectual, and somewhat somber style. While it often includes elements like tweed blazers, oversized sweaters, and pleated skirts, there's room for personal interpretation and modern touches. Skinny jeans can be integrated into a Dark Academia outfit, provided you balance them with other elements that align with the style's characteristics.
Here's how to make skinny jeans work within the Dark Academia aesthetic:
Color Palette: Opt for dark, muted, or earthy tones that resonate with the Dark Academia color palette. Blacks, grays, browns, and deep greens can help maintain the desired moody and intellectual atmosphere.
Texture and Fabric: Choose jeans that have a slightly worn or vintage appearance. Distressed details, faded washes, or denim with a matte finish can add a touch of authenticity. Additionally, focus on pairing them with garments in fabrics like wool, tweed, or corduroy to evoke the academic vibe.
Layering: Layering is a key component of Dark Academia style. Combine your skinny jeans with layers like a chunky sweater, a collared shirt, and perhaps a classic blazer. This will create a multidimensional and sophisticated look.
Footwear: To complement the style, opt for footwear like loafers, oxford shoes, or ankle boots. These choices lend themselves well to the intellectual and slightly vintage theme of Dark Academia.
Accessories: Incorporate accessories such as vintage-inspired glasses, scarves, berets, or a leather satchel to enhance the scholarly appearance.
Overall Balance: While skinny jeans can be a modern touch, consider incorporating looser-fitting or more classic pieces to maintain the overall vintage and intellectual vibe of Dark Academia.
Remember that personal style is about expressing yourself, so feel free to adapt the elements that resonate with you while staying true to the core essence of the Dark Academia aesthetic.
How to style dark academia aesthetic outfits for men
Creating Dark Academia outfits for men involves blending vintage, intellectual, and slightly melancholic elements. Here's a detailed guide on how to style outfits that capture the essence of the aesthetic:
Clothing:
Trousers and Pants: Opt for tailored pants like slacks, chinos, or wool trousers. High-waisted pants with pleats or a straight-leg fit are ideal. Corduroy and tweed pants can also add texture and authenticity.
Shirts: Choose collared shirts, turtlenecks, or sweaters. Oxford shirts in muted tones work well. Experiment with patterns like plaids or checks, but keep them subtle.
Sweaters and Cardigans: Incorporate chunky knit sweaters or cardigans for layering. Look for earthy colors and cable knit designs for a cozy, vintage vibe.
Blazers and Jackets: A well-fitted blazer or a classic wool jacket can elevate the look. Tweed blazers are a quintessential choice. For outerwear, go for trench coats or wool overcoats.
Footwear:
Oxford Shoes: Classic and versatile, oxford shoes complement the academic style. Opt for leather or suede in brown, black, or dark tones.
Loafers: Penny loafers or tassel loafers add a touch of sophistication. Leather or suede options can both work.
Boots: Ankle boots, particularly Chelsea boots or brogue boots, fit the aesthetic well. They provide a balance of vintage and contemporary.
Accessories:
Glasses: Round or rectangular glasses with a vintage flair can enhance the scholarly look.
Hats: Try a beret, newsboy cap, or a flat cap to add a touch of mystery to your outfit.
Scarves: Wool or cashmere scarves in dark colors can be draped casually or worn under your jacket for added warmth and style.
Bags: A leather messenger bag or a satchel complements the academic vibe and provides practicality.
Colors and Patterns:
Stick to a subdued color palette: blacks, grays, browns, deep greens, and burgundies. Incorporate patterns like houndstooth, plaid, and subtle stripes.
Layering:
Layering is essential to Dark Academia. Combine different textures and garments for depth. For instance, pair a collared shirt with a sweater and a blazer.
Hairstyle:
Consider hairstyles that lean toward a classic or vintage look, like a neat side part, slicked-back hair, or longer hair with a tousled appearance.
What is Dark Academia?
Dark Academia talks about a time when society's upper classes emphasized liberal education. The interest in classical literature, languages, such as Latin, Greek, or French, architecture, art, poetry, and fashion from Western Europe characterize its subculture. As the members call themselves, Dark Academics perceive education as good and exciting, associated with joy instead of boredom.
The dark in Dark Academia stands for the members' slight penchant for the unusual and the illicit. Dark Academia presents puzzles, murder, danger, cults, and secret clubs that provide certain darkness, and it differentiates Dark Academics from the romantic version, light academics.
Origin and Background
Tumblr is the first blogging platform that introduced Dark Academia in 2015. Initially, it duplicated a book club more than an internet aesthetic. It is because it resonates with a novel, The Secret History by U.S. writer, Donna Tartt, written in 1992. 
The book talks about a group of acentric students at an elite university who, together with the professor, isolate themselves from the rest so they can engage in scholarly conversations. However, a web of conspiracy and secrets quickly forms.
As time passed, Dark Academia developed from an intellectually inclined community into a fully-fledged lifestyle concept, spurred by the emergence of other social media platforms. Self-discovery and visual expression gained relevance, as seen in the TikTok videos and Instagram posts.
Inspiration Behind the Trend
Its greatest influence is European culture. Dark Academia relates to Renaissance, baroque, and Romanticism which are popular epochs because their paintings or sculptures deal with anatomical studies, classical and Christian mythology, or the transience of life, also known as the vanitas motif.
Dark Academia and Fashion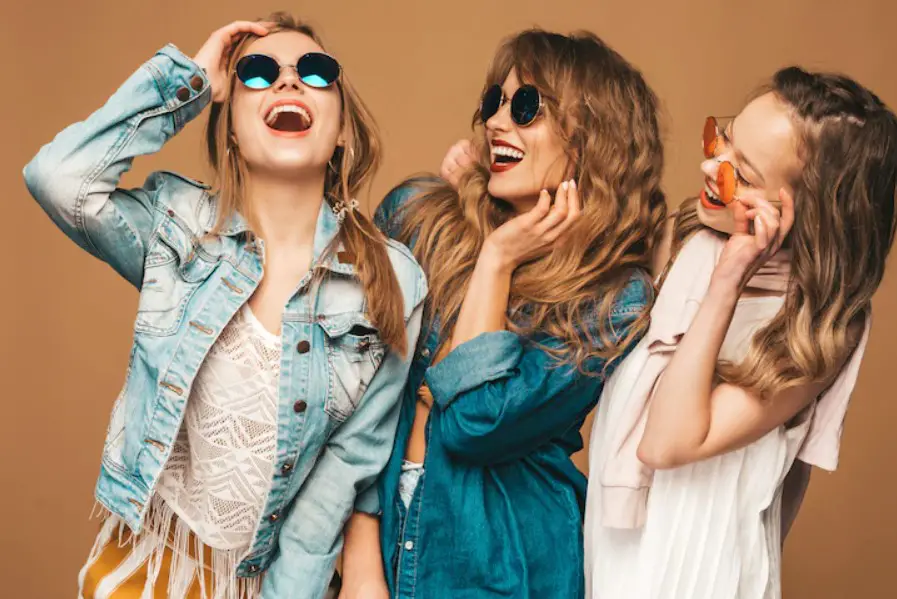 The zeal for knowledge and learning is also reflected in the wardrobes of the Dark Academia, and its dark colors of brown, black, forest green, and burgundy contrast with cream, gold, and orange. Staple looks of colleges include Oxford shirts, blazers, tweed trousers, trench coats, duffels, and knitted waistcoats. Shoes of choice include brogues, Chelsea boots, and loafers. The accessories include broaches, glasses, ties, watches, and umbrellas. Knee-high socks are popular with short, pleated skirts, while jumpers are worn loosely around the shoulders and effortlessly tied at the front.
Ralph Lauren is associated with the Dark Academia, and no one does it preppy like the brand. The designer manages to incorporate the glamour and chic of the American upper class with a certain nonchalance.
Top Locations of the Black Academia Trend
For those who want to follow in the footsteps of the Dark Academia or want to be part of the trend, there are a few places to visit, such as museums, libraries, coffee houses, and university campuses. 
Those who want something more special can plan a trip to a baroque palace, a Victorian Street, or even an English country estate.
Dark Academia is present in a wide range of media. TikTok and Instagram offer a variety of suggestions, recommendations, and guides. The community can read demanding works of literature such as Sophocles' Antigone and lighter options like J.K Rowling's Harry Potter and Dead Poets Society.
Dark Academia Dressing
Of late, many people are interested in Dark Academia dressing because of social media influence. Social media is the mainstream and makes people aware of our existence. 
Dark Academia has no particular dress code, and the aesthetic community inspires people to pursue education in whatever form it looks like.
Where to Shop for Dark Academia
The community can shop from thrift stores as many unique pieces are available. Those who don't have thrift stores near them can shop from Facebook Marketplace or Threadup, Etsy, Stein, Old Navy, ASOS, and White House Black Market. 
Basics of Dark Academia
Beginners should start with basics before going for unique pieces. Investing in basics helps ease into a new style and makes the person more comfortable and confident. Below are a few basics:
Good Pair of High-Waisted Pants/Trousers 
A pair of skinny jeans looks awesome for dressing down, and trousers look great for dressing up. Jeans are a great substitute in the cold weather, especially skinny jeans, as their material sticks to the body, keeping it warm. 
One can wear leggings under normal jeans if they do not have skinny jeans. A good pair of skinny black jeans looks just as professional with a sweater or blazer as trousers.
White Button Down
Most thrift stores have button-downs in silk, cotton, and linen. Button-downs are versatile; they can be worn under sweaters with the collar out, under blazers, and tucked into a pair of pants in the winter. 
In the summer, pair it with boots with heels, and it is a must-have for Dark Academia fashion.
A Long Coat
Long, sweeping coats cannot be overstated, and a coat is something that can make or break an outfit. Other than avoiding contemporary fashion and the dreaded puffer coats, a person can choose their preference, but Dark Academia bloggers recommend a longer one. During winter, a wool coat is the best.
Pair of Leather Shoes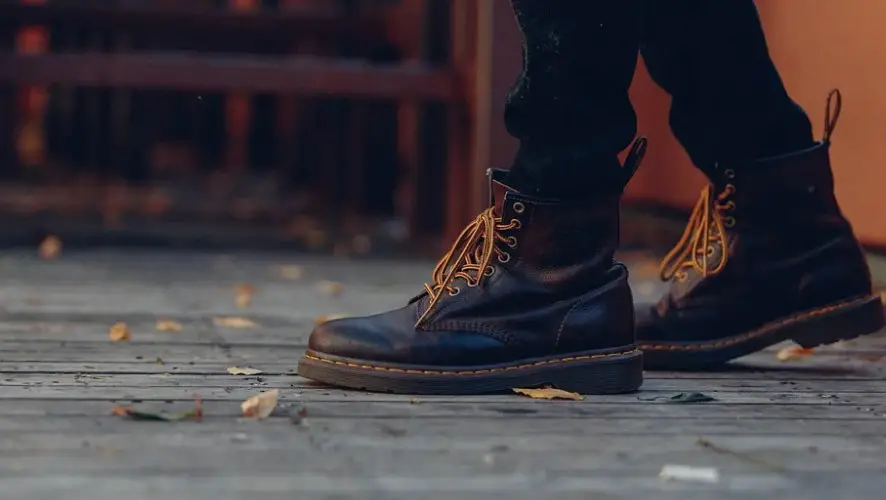 It doesn't have to be Oxford as much as it is a staple of Dark Academia. Any closed-toed leather shoes or boots work better.
Black Turtleneck 
A person may opt for cotton or cashmere, as these complement the black academia well.
A Dressier Top 
A person can wear jeans when having poetry nights with friends. It can be black and maybe puff-sleeved.
Long-Sleeved T-shirt
You can opt for dark muted colors or black to emphasize the dark academia.
Black Straight-leg Jeans
A black straight-leg pair of jeans goes well with dark academia, especially when it's pure cotton.
Black or Dark Grey Trousers
Black or dark grey trousers are suitable for black academia. You could better opt for wool or cotton trousers.
Black Skirt
It can be mini or midi, and wool is great for winter, although any other material can do.
Long-Sleeved Little Black Dress
The community can pick any style they like, and it can be frilly or a clean-cut.
Dressing Up an Outfit
Once people have their basics, there are certain ways to dress up an outfit while looking for unique pieces. Below are a few suggestions to make a basic outfit more Dark Academia. Here are the suggestions:
Change the Buttons
It is best to switch plastic buttons for coats and blazers for metal or unique ones. Amazon has a wide collection of metal buttons, and one requires only thread and needle to switch. Switching buttons elevate a piece.
Suspenders
Suspenders are good, elegant accessories that people can pair with jeans, suits, and underblazers. Good black suspenders look great.
Tuck in Tops
It is a general fashion tip to bring out the curves and the norm for more professional fashion. It makes it easier to wear a belt, suspenders, vest, or jacket. Also, tuck in the sweaters by wearing high-waisted pants.
Switch Backpack for Satchel
Leather satchels and messenger bags are a Dark Academia staple.
Future of Dark Academia
Dark Academia is gaining popularity and makes one wonder how long it will remain famous. It does have a long future because academics is pivotal to all. The school setting, a tight-knit group of friends, and all the academic competition are familiar to most people.
References:
https://styleandrun.com/dark-academia-aesthetic-men/
https://www.tumblr.com/dark-academia-tips/620264242507120640/unique-dark-academia-fashion-ideas