Last Updated on September 2, 2023 by Reiner Chase
Bonobos clothing offers good quality for its price range. While not a luxury brand, it's known for well-crafted menswear with mid-range pricing, making it a popular choice for those seeking a balance of quality and affordability.
Does The Quality Of Bonobos Clothing Match The Price?
The question of whether the quality of Bonobos clothing matches the price is one that many fashion-conscious consumers may have. Bonobos is a men's clothing brand that prides itself on creating high-quality wardrobe essentials. They are known for offering a range of modern styles designed with superior fabrics and meticulous attention to detail. But does the quality live up to the price point? Let's delve into this discussion.
1. The Quality of the Fabric
Bonobos has a reputation for using premium, durable fabrics, such as 100% Supima cotton in their Polos and tee shirts, and high-quality wool in their suits. These materials are not only long-lasting but also comfortable and breathable. So, in terms of fabric quality, the price of Bonobos clothing is justified.
2. Attention to Detail
The attention to detail in Bonobos clothing is impeccable. From the well-constructed seams to the perfectly placed buttons and the tasteful use of patterns and colors, it's clear that a lot of thought and skill go into the craftsmanship of each item, aligning with the brand's higher price point.
3. Variety of Fits and Sizes
Unlike many clothing brands, Bonobos offer an extensive range of fits and sizes, ensuring that every man can find something that suits and fits him perfectly. This consideration for inclusivity and fit in their clothing design contributes to the value of their pieces.
4. Customer Service
Bonobos provides exceptional customer service, which can factor into the perceived value of their clothing. Extended return policies, helpful customer service representatives, and easy-to-navigate online shopping are just a few examples of their commitment to customer satisfaction.
5. Cons of Bonobos Clothing
However, on the downside, Bonobos prices may be higher than other brands who also provide quality male clothing lines. While the items are well-constructed with finer details, some consumers argue there are other competitive brands offering similar quality but at a lower price.
In conclusion, while Bonobos clothing is more expensive than some other brands, many customers feel the quality of the fabric, attention to detail, comprehensive size range, and outstanding customer service justify the increased cost. However, the ultimate decision on whether the quality of Bonobos clothing matches the price will almost always come down to the individual's personal preferences and budget.
The History Of Bonobos 
Brian Spaly started to design men's pants while a student and the pants featured a curved waistband, a medium rise, and a tailored thigh that fit better. Following the increase in demand, he decided to grab the opportunity and do business. 
At first, Bonobos was an online brand. Dunn created a website, and he got his university lecturers to fund him. He had four hundred pairs of pants that he picked, packed, and shipped from his apartment in New York City. 
In six months, the firm had grown, established five employees, and generated a revenue of one million dollars. In the coming years, the company had many investors, and in 2009 Spaly joined another venture, running the Chicago-based fashion commerce company Trunk Club. 
As the company expanded, consumers requested the opportunity to 'try before they buy.' In 2011, the owners opened a guide shop in New York, and its purpose is to cater a physical space for men to try on Bonobos before E-commerce transactions are placed. 
By 2012, the concept became an integral part of the firm's service and business model. The guide shop's purpose is for consumers to try clothes, and the company delivers the clothes at no extra cost.
In early 2014, the company introduced a women's clothing line called All Year Round (AYR), and women's pants were its first set of clothes. With time they introduced a seventy-five-piece range of knits, silk blouses, button-downs, blazers, and outerwear.
In 2017, Walmart bought the company and sold the brand's products on www.jet.com. Even after the purchase, Andy was still part of Bonobos and is Walmart's senior vice president of digital brands. 
Review Of Bonobos Clothing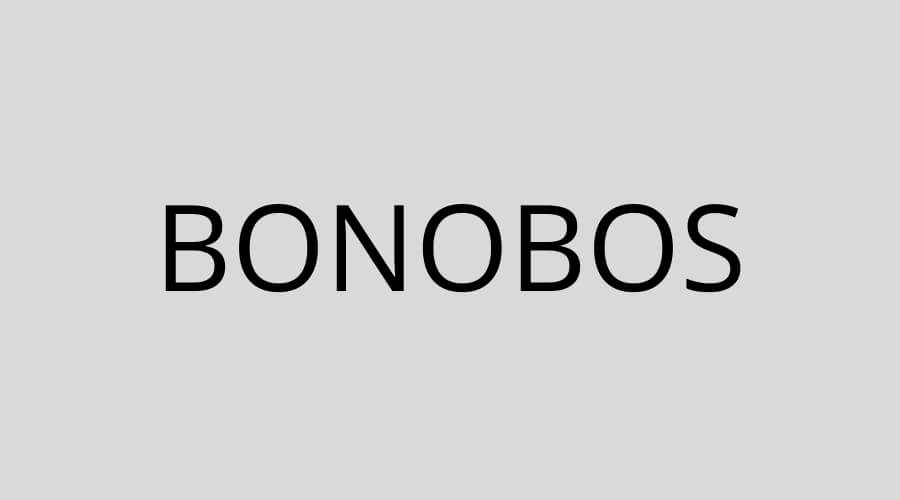 Bonobos have a variety of men's clothes such as pants, shorts, jeans, suits, and socks. Here is a review of some of Bonobos men's clothing. 
Bonobos Pants Review
Pants are the main clothing that the company has to offer. The manufacturers have designed it to fit perfectly, and consumers will get a variety of pants such as khakis, chinos, joggers, and golf pants on the website. 
Consumers get to choose from different styles and sizes. The pants length is 28-36, and the waist is 28-40, but plus-size men can also get up to size 54. The website has a section for plus sizes where plus-size men can purchase, known as extended sizes. 
The fabric quality is great, long-lasting, and worth the price. On the website, consumers can rate the clothes and pants rating is 4.4/5 stars from four hundred and sixty-five ratings.
Bonobos Stretch Washed Chino Review
Chinos are the perfect pants to wear to the office, a casual wedding, or a dinner date and are a must-have in every man's wardrobe. The chinos are available in twenty-five colors, and consumers can choose from five different fits, either tailored or straight. 
All chinos include two percent Lycra stretch cotton, designed to give the men their desired fit. The reviews are different for the chinos; some men love the fit while others don't, but they claim that the material is great and doesn't shrink after a few washes. 
The chinos are worth the price, and the rating is an average of 4.4/5 stars from one hundred and seventy stars.
Bonobos Off-Duty Pant Review
The pants are great for weekend brunches, barbeque, and picnic dates. The pants are similar to chinos but also give the feeling of wearing joggers. The pants come in fourteen colors, and consumers can choose from short, regular, and tall lengths to ensure a proper fit. The pants have a stretch elastic waistband. 
The pants fabric is comfortable; it doesn't feel itchy and doesn't shrink after washing. These pants are worth the price. The rating is an average of 4.5/5 stars from two hundred and thirty-six ratings. 
Bonobos Shorts Review
Men love to wear shorts during summer, and Bonobos offers the best shorts. The fabric is good and comfortable, and when there is excessive heat, the shorts don't ride up. The price is a bit expensive compared to other brands, but the fabric quality is great, and it's worth the purchase. The rating is an average of 4.5/5 stars from one hundred and ninety-nine ratings.
Bonobos Jeans Review
The jean's fabric is different as some are lightweight, stretchy, and heavy-duty. The sizes available are from 28-54. The prices are worth the fabric, as the quality is good, and the stitching is great. The rating is an average of 4/5 stars from two hundred and ninety-two ratings.
Bonobos Suits Review
A suit is great for office wear, weddings, or interviews, and Bonobos offers ample suits. Some suits are slim-fit; the fabric is light stretch fabric combined with wool. It provides relief from traditional stiff jackets and is available in ten colors. 
Consumers can choose from four different fits, and the coats have an inside pocket. Buying the suite is worth the price because the material is comfortable. The rating is an average of 4.4/5 stars from one hundred and forty ratings.
Bonobos Socks Review
Bonobos socks are not like the regular socks consumers get in the market that are plain, stiff, scratchy, or have holes. The Bonobos socks are available in thirty-five different colors and designs. 
The socks are made from Pima cotton, polyester, and spandex, and they are light, cool, and cushioned. The price is low, and the brand offers thirty percent off if consumers purchase two or more pairs.  
Is Bonobos An Ethical Brand?
Bonobos is an ethical brand listed on rating websites like Knoji that states that Bonobos clothing is made from eco-friendly material and cruelty-free practices. 
Is Bonobos Clothing Worth The Price?
Bonobos is strictly a men's fashion line, whereas its competitors offer men's and women's clothing. Other brands' prices, such as the Banana Republic, are lower than Bonobos because of the material difference. 
The Banana Republic uses recycled and sustainable fabrics, whereas Bonobos uses one hundred percent Peruvian cotton and polyester. Bonobos brand's fabrics use imported materials leading to price increment. Bonobos regularly have sales and promotions, so consumers get a good deal. 
In terms of fitting, Bonobos is better as it offers extra options. These options include extra waist fabric if the consumer adds some weight; the stitching is impeccable, and consumers will not see loose threads in a few washes. 
The brand offers different color options, and consumers can choose from various fits, such as athletic or tailored. 
The brand also has a variety of plus sizes, unlike other brands. Consumers can go to the guide shop and try on the clothes before purchasing. The advantage that Bonobos offers is free delivery and a free return policy. 
Bonobo's consumers claim that the clothing is well-constructed and fits. Most men feel that the clothes look tailored whereas it is readymade.
References:
https://www.honestbrandreviews.com/reviews/bonobos-review/
https://clothedup.com/bonobos-review/