Last Updated on April 7, 2022 by
H&M's generally low-cost; always-on-trend selection has a strong pull on you. Whether you're a tough minimalist or subscribe to the "more is more" philosophy, you'll find something to your liking, and we have no option but to applaud the power at this fashion house. H&M is among the most popular retailers globally, with a wide range of styles at a reasonable price. 
Their clothing appeals to many people, from young folks looking for unique pieces to senior women looking for fashionable workwear. It's worth looking into these other incredibly trendy firms that provide the same degree of style, selection, and retail price to the table in the name of growth and expansion. Some H&M-like stores are listed below.
13 stores Similar to H&M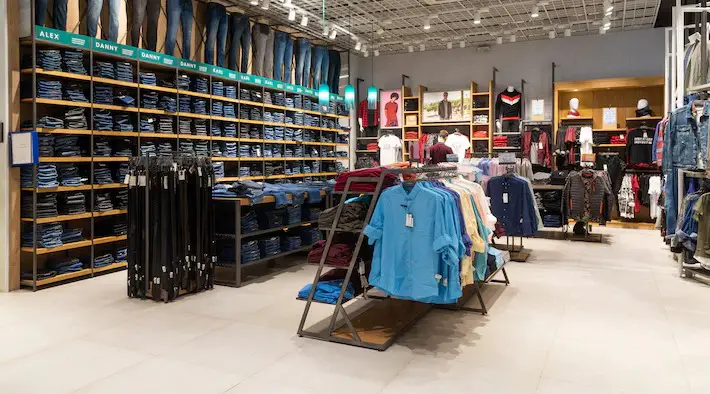 Forever 21
Forever 21 deserves to be included on this list since like H&M, it caters to a younger audience (as its name implies). However, similar to H&M, Forever 21 has affordable clothes ideal for individuals of all ages, especially if you stick to casual essentials like tees, sweaters, and trousers. 
The store sells clothes that fit everyone and have a comfortable fit. The store has outfits for every season all year-round.
Miss Selfridge 
When thinking about Miss Selfridge, the term that springs to mind is "charming." Miss Selfridge's collection focuses on softer, more feminine styles, whereas other companies focus on sharp, editorial looks. 
On their site, you'll find a variety of warm-looking sweaters in vibrant colors. Satin, floral prints, and light-wash denim are also prominent. This store also has a small range for shorter women, ensuring that micro dresses don't look like midi dresses. Miss Selfridge is the place to go if you prefer soft, adorable fashions to showy party wear.
ASOS
ASOS is another UK-based brand that sells contemporary and inexpensive clothing, similar to H&M. ASOS stands out from other brands like H&M by carrying versions of staple pieces in designs you won't find somewhere else (consider bold designs and distinctive hues). 
They also sell items from other brands, so their selection is a little broader than some of the other shops in the area.
Topshop
Topshop is known for its jeans as well as its glam partywear. This store avoids the conventional feminine appearance in favor of a more basic and edgy look. Unlike other retailers with boho-inspired aesthetics, such as H&M, Topshop is firmly rooted in the city.
 You'll appreciate Topshop's wearable glam collection if you like H&M's inventive and fashionable clothes to its fundamentals. Check out their simple jeans assortment if you don't like branching out.
Revolve
Revolve could be more your style if you want to spice up your life and are a fan of H&M's fascination with bold designs. Revolve is for the customer in it for variety, with a vast selection of designers and independent retailers. 
Consider seductive, "night-on-the-town" outfits that will elicit a few second glances. People are huge fans of their matching sets department, and their dress collection is also fantastic. Prices range from under $10 to about $1,000, with sizes ranging from XS to XXL.
Shein
Shein is another nice H&M alternative with some great designs but not as many as H&M. Shein features a relatively wide range of casual essentials, like denim, streetwear, and nightwear. 
However, the basic pricing is quite comparable, and Shein frequently has promotions, so it's a fantastic location to get excellent deals on fashionable clothing.
Frank and Oak 
Frank & Oak is another company related to H&M's signature basic, simplistic designs. Frank & Oak, while not as customized as the H&M brand, provides substantial comfort. 
Are you looking for a wonderful pair of non-fussy jean shorts? They've thought of everything that shoppers need. Are you looking for a decent cotton denim jacket that will last you all summer? They've got it as well. 
Frank & Oak has sizes ranging from XXS to XL, with varying prices from $15 to $149.
Although Frank and Oak aren't as cheap as H&M, its contemporary twist on classic pieces like shirts, slacks, sweaters, and outdoor wear earns them a spot on this list. Whereas the price is greater, the quality is also higher, so it varies on what you're looking for: if you want something trendy and don't mind if it lasts till the following season, H&M is the store to visit. Give Frank and Oak a look if you want something elegant and well-made that will last for years.
& Other Stories
& Other Stories is a designer fashion collection with a European influence. They specialize in warm textiles and sloppy, country-style sweaters. & Other Stories also has a unique assortment of party outfits, shoes, and accessories for someone who doesn't like the conventional sequins and fitting dresses.
H&M, like & Other Stories, was founded in Europe and shares some of the same qualities. & Other Stores is a great alternative to H&M's "Conscious" range. 
Oak + Fort
Oak + Fort's claim to fame is a relaxed yet refined attitude to everyday essentials–we like to call it ageless elegant. You will love their take on casual, breezy slacks and pared-down jewelry, and their awesome designs and largely neutral tones are what minimalist capsule wardrobe fantasies are made of. 
If this appeals to you, you may expect to pay anywhere from $7 to $268 for sizes ranging from 0 to 14.
Mango
Thanks to a balanced blend of basic and fashionable styles, Mango is one of the retailers that nearly mimic H&M's selection. You will adore their effortlessly chic clothing assortment and always on-trend footwear. 
They have an amazing size selection, with regular sizes ranging from 2 to 10 and a whole section dedicated to extended sizes ranging from 12 to 22. In terms of cost, you may anticipate paying anything between $10 and $200. Also notable are the men's and kid's lines.
Madewell
Madewell is a shop similar to H&M for fashion-conscious buyers on a budget, focusing on casual clothes similar to Old Navy. 
Madewell is owned by J.Crew, which offers a wider selection of alternatives at higher pricing. Madewell's main focus is denim and all the casual basic pieces that go with it, such as boots, accessories, sweaters, and tees.
Lucky Brand 
Lucky Brand has been known for their dirty, purposefully damaged jeans for a long time. Its clothes are designed to be casual, easy, and somewhat alternative, and it's a great choice for buyers with a rocker-chic and country-inspired style.
Lucky Brand, on the other hand, doesn't just sell jeans. Flannels, boots, and everything else your free-spirited soul desires is available at the store. If you're looking for a high-quality pair of jeans or a flattering t-shirt, look no further than Lucky Brand.
COS
COS is the ultimate in cool, elegance, and sustainability. After one visit to their ultra-chic store, you'll see why they're on the list. COS comes out on top when it comes to flowing skirts and stylish pants that will gain you accolades for years to come. 
Their costs range from $25 to $175, and they come in sizes ranging from 2 to 14. Men's and children's collections are also available, allowing the entire family to step out in style.